Four Athletes To Receive 2022 Community Champions Award In Partnership With Comcast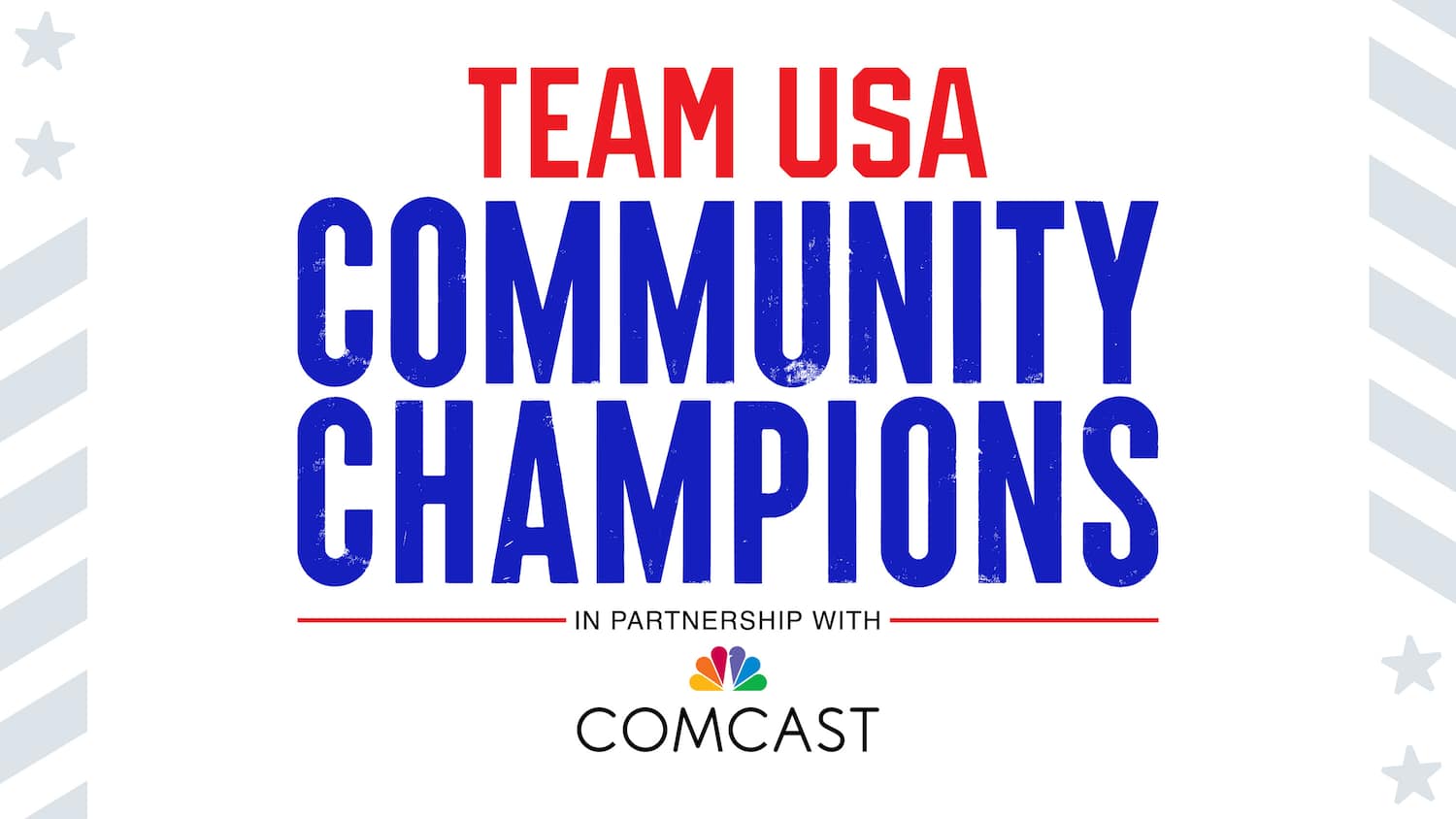 The United States Olympic & Paralympic Foundation is proud to announce four athletes as the 2022 award recipients for Team USA Community Champions in partnership with Comcast. Previously known as the Team USA Service and Hope Award, this is the second year that the USOPF has given athletes this honor. Mary Cain (Atalanta NYC), Kelsey Dickinson (Women Ski Coaches Association), Tyler Merren (U.S. Association of Blind Athletes), and Billy Mills (Running Strong for American Indian Youth), were selected based on their commitment to serving and bettering their communities through nonprofit work. Each athlete will receive $25,000, of which half will be directed to the athlete's nonprofit of choice and the other half awarded to the athlete. Cain, Dickinson, and Merren are current Team USA athletes while Mills retired a few years after winning gold in the 10,000-meters at the Olympic Games Tokyo 1964. Here is how these honorees strive to make the world a better place.
Passion: Helping young women create healthy and lasting relationships with sport.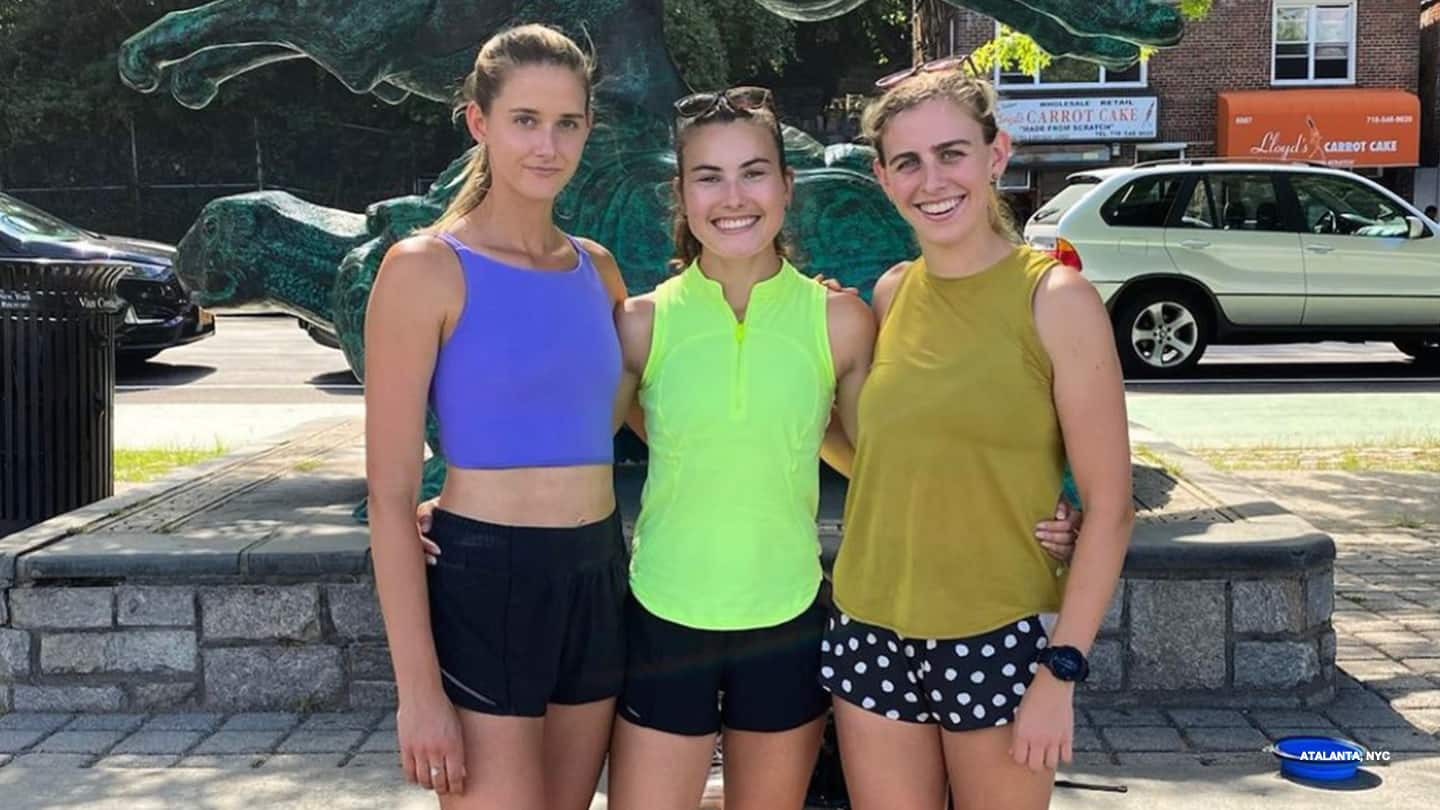 Mary Cain (right) poses with other members of Atalanta, NYC.
Mary Cain is a track and field athlete who is currently transitioning to the sport of triathlon. At just 17 years old, the New York native had already achieved a lifetime of track accolades, including becoming the youngest athlete to represent Team USA at a track and field world championship. In 2021, she founded Atalanta, NYC, and serves as the organization's CEO. The foundation is a New York City-based nonprofit that employs and supports professional female runners so they can simultaneously achieve their athletic goals and build their career skills. In addition, some of the foundation's members, including Cain, also serve as mentors to girls in underserved parts of New York.
Kelsey Dickinson - Women Ski Coaches
Association
Kelsey Dickinson - Women Ski Coaches
Association
Passion: Gender equity in sport.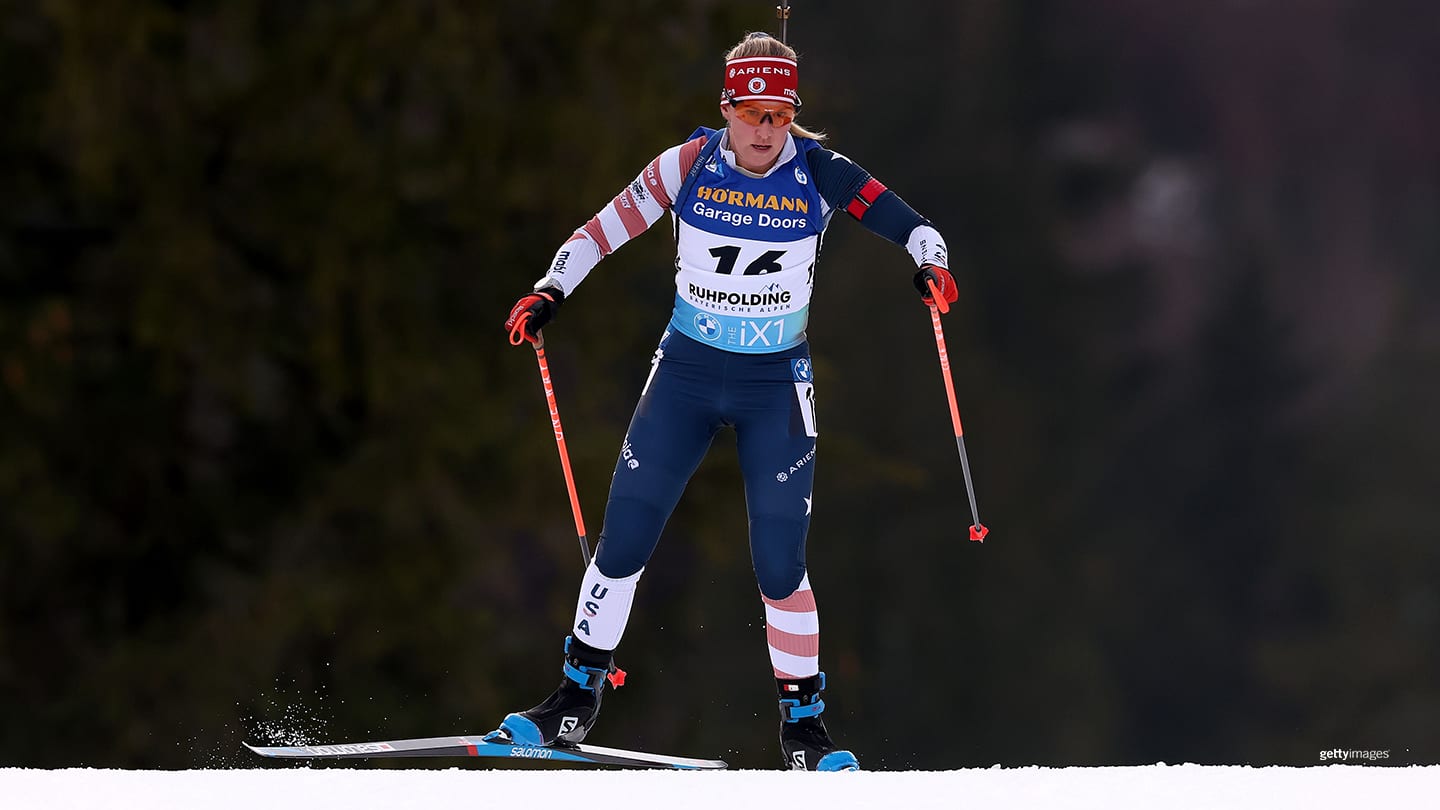 Kelsey Dickinson competes in the women's 15-kilometer individual event during the IBU World Cup Biathlon Ruhpolding on Jan. 12, 2023 in Ruhpolding, Germany.
Kelsey Dickinson is a talented biathlete who has represented Team USA in several international competitions. She is also a dedicated volunteer with the Women Ski Coaches Association. WSCA works to develop, retain and advance women in ski coaching leadership positions. Dickinson shares the roles and responsibilities of the WSCA's executive founder, Maria Stuber. Therefore, she dedicates her time to several facets of the organization. She manages the website and email communications for their membership page. Additionally, she works directly with the Board on supporting ongoing projects and programming. In the past, she has organized two educational webinars that each drew over 100 members in attendance. Currently, she is focused on organizing a fundraising and membership drive, a roundtable discussion on motherhood and coaching, and a speaker series on coaching that will be co-run with Voice in Sport.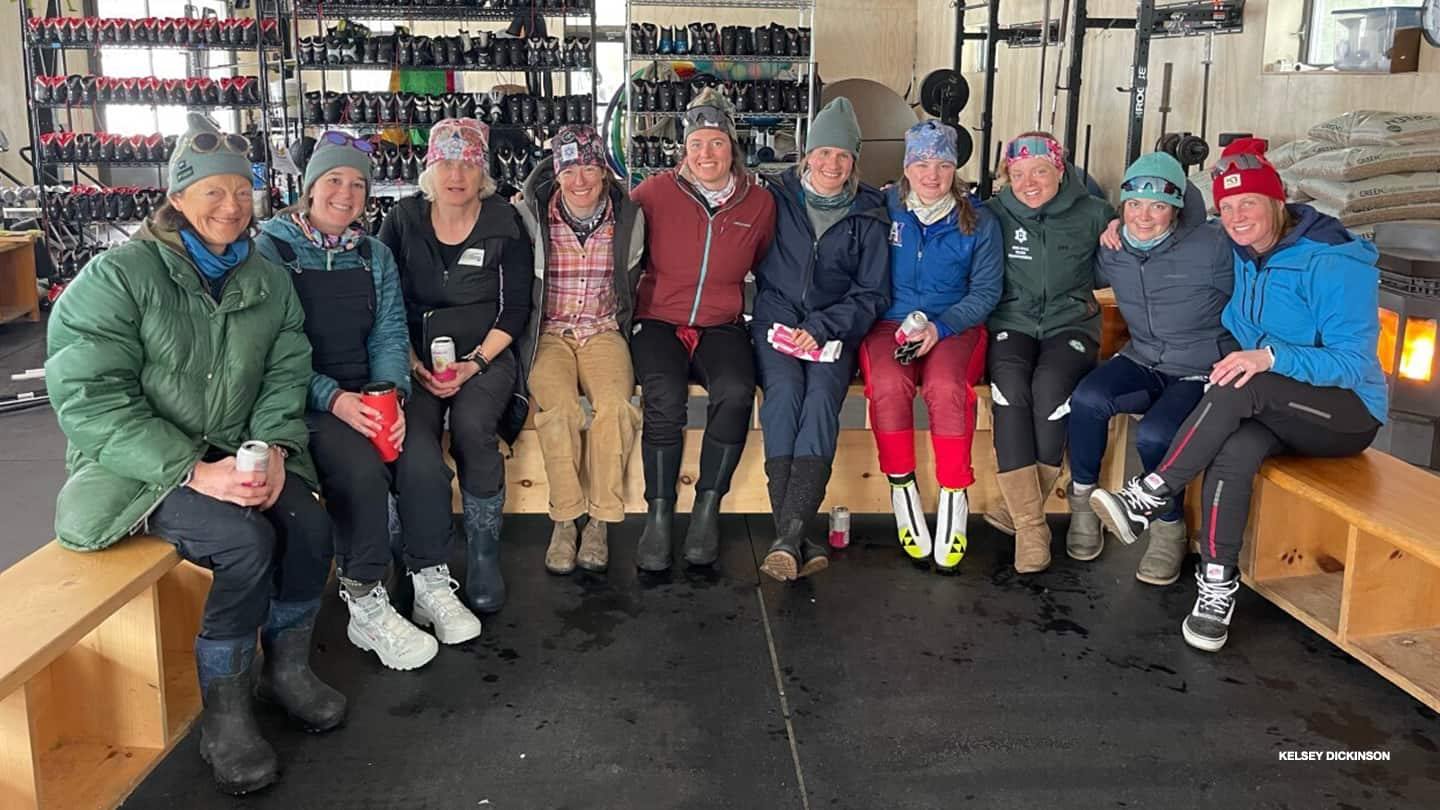 Kelsey Dickinson poses with other members of the Women Ski Coaches Association.
Tyler Merren - U.S. Association of Blind
Athletes
Tyler Merren - U.S. Association of Blind
Athletes
Passion: Connecting those who are blind to fitness.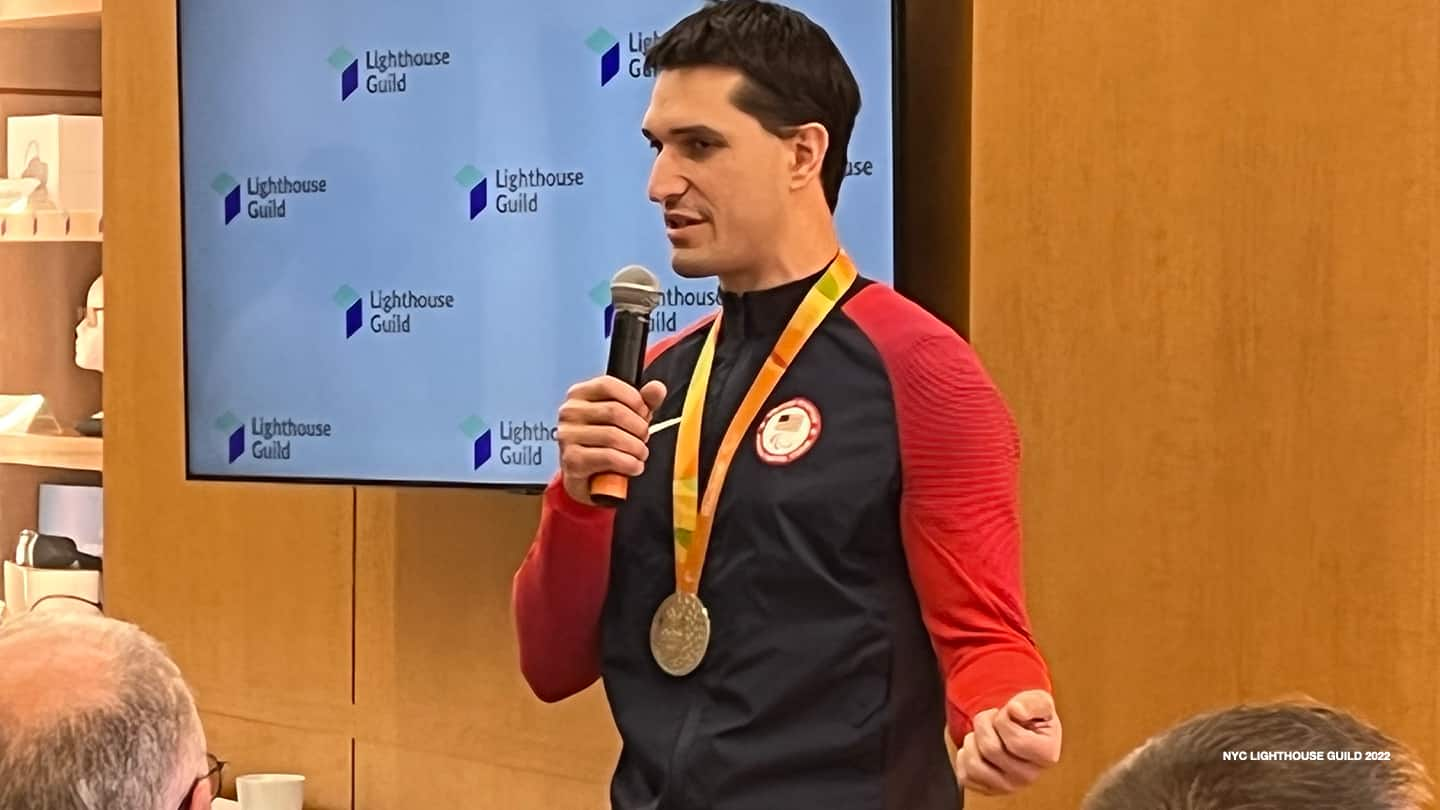 Tyler Merren speaks at the NYC Lighthouse Guild Breakfast with Champions event on Oct. 28, 2022.
Tyler Merren is a four-time Paralympian and two-time Paralympic medalist as a member of the U.S. National Goalball Team. He won the silver medal at the Paralympic Games Rio 2016 and has been the team's captain for over a decade. Additionally, the Michigan native is a volunteer with the U.S. Association of Blind Athletes. The mission statement of USABA states that the organization aims to "empower Americans who are blind and visually impaired to experience life-changing opportunities in sports, recreation and physical activities, thereby educating and inspiring the nation." Merren personally has been a USABA volunteer for over 20 years, and is dedicated to ensuring that visually impaired athletes have easy access to numerous training opportunities.
Learn more about the United States Association of Blind Athletes.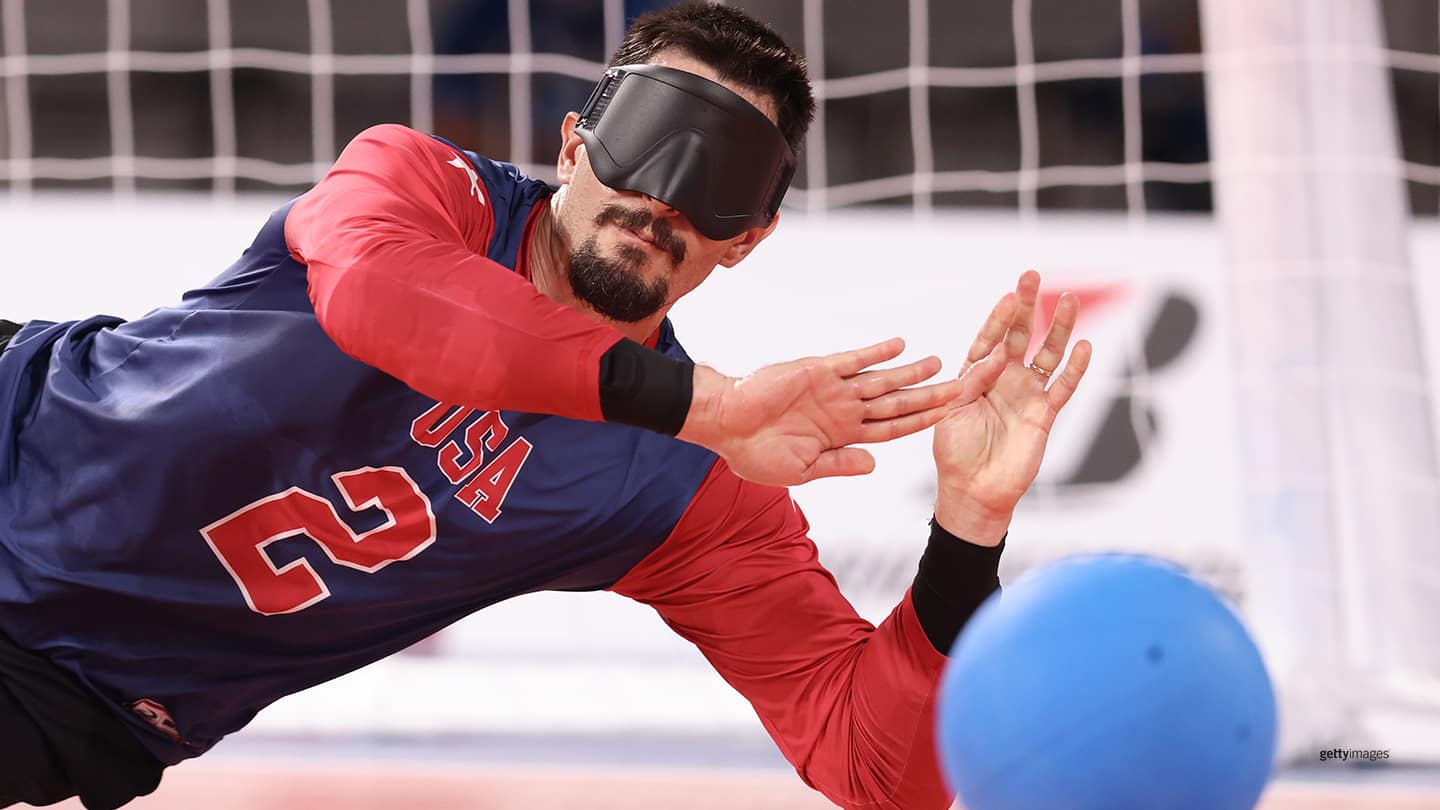 Tyler Merren makes a save in the goalball men's preliminary round group A against Brazil during the Paralympic Games Tokyo 2020 on Aug. 26, 2021 in Chiba, Japan.
Billy Mills - Running Strong For American Indian
Youth
Billy Mills - Running Strong For American Indian
Youth
Passion: Global unity through global diversity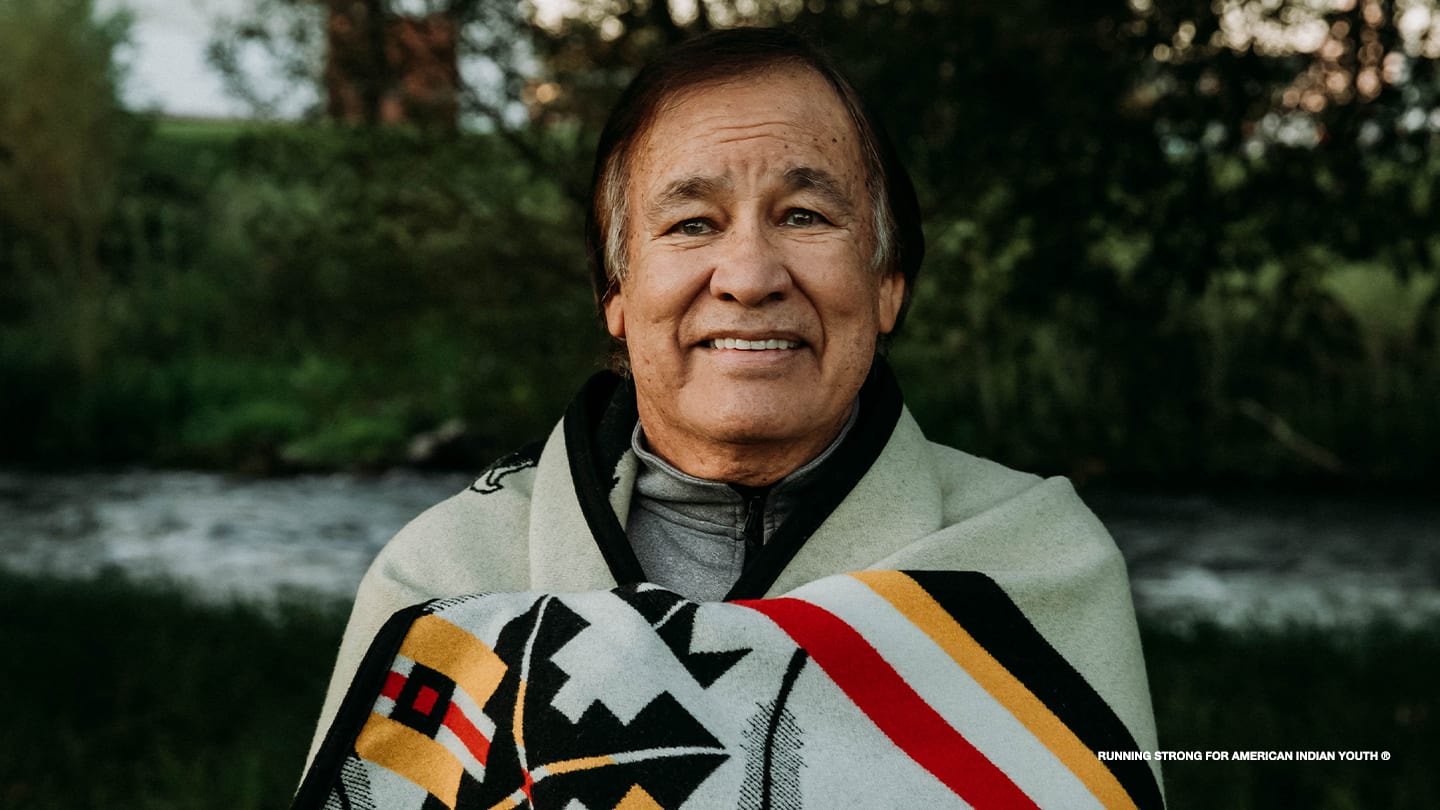 Billy Mills poses for a photo ahead of being awarded the 2022 Community Champions Award in Partnership with Comcast.
Billy Mills, also known as Tamakhóčhe Theȟíla, is an Oglala Lakota (a subtribe of the Lakota people) and track and field legend. He won the 10,000-meter gold medal for Team USA at the Olympic Games Tokyo 1964. His victory is considered one of the greatest Olympic upsets, as he was not among the top stars and considered relatively unknown prior to the event. Mills co-founded Running Strong for American Indian Youth to meet the critical needs of Indigenous communities, foster cultural identity development and support Native youth in pursuit of their dreams. He has given assistance in outreach and fundraising efforts to the organization for over 30 years.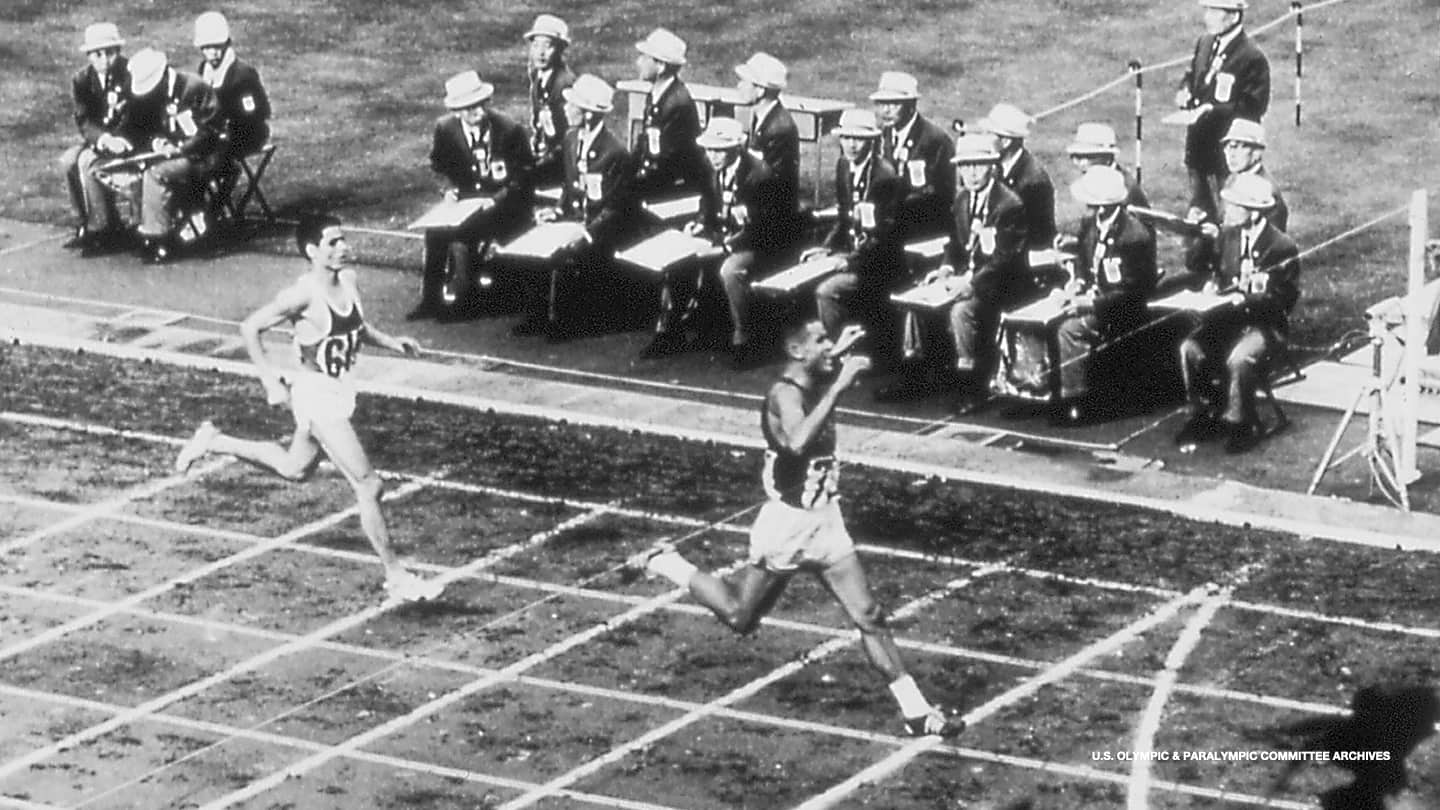 Billy Mills crosses the finish line to win the gold medal in the men's 10,000-meter during the Olympic Games Tokyo 1964 on Oct. 14, 1964 in Tokyo.
Brendan Rourke is a Digital Media Assistant for the USOPC. Previously, he spent three years writing for the NBA's Indiana Pacers, and is a graduate of IUPUI's Sports Capital Journalism Program.