Kayla Miracle Wins Second Career Wrestling World Championships Silver Medal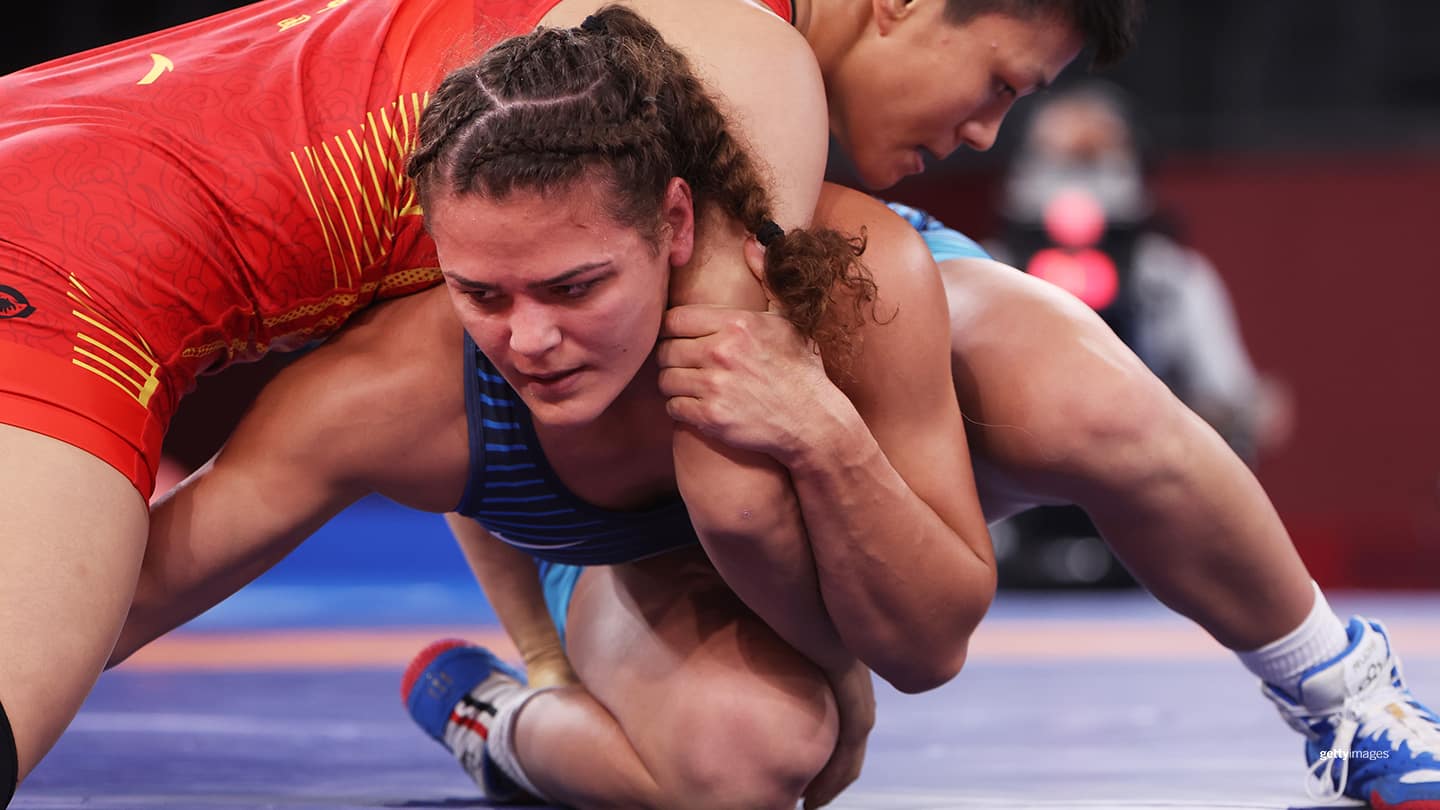 Kayla Miracle competes against Jia Long (Team China) during the women's freestyle 62 kg. 1/8 final at the Olympic Games Tokyo 2020 on Aug. 3, 2021 in Chiba, Japan.
After finishing eighth in her United World Wrestling World Championships debut in 2019, Kayla Miracle improved her result dramatically in 2021, taking home a silver medal.

At this year's world championships in Belgrade, Serbia, Miracle has matched that same result from a year ago, finishing as the runner-up at 62 kg.

Miracle, a 2020 Olympian, lost to Nonoka Ozaki of Japan 10-0 in Tuesday's 62 kg. final. The 19-year-old Ozaki won bronze at worlds in 2021 and is coming off a gold medal at the junior world championships last month in Bulgaria.

Miracle, a 26-year-old who resides in Tempe, Arizona, defeated Ana Godinez Gonzalez of Canada in the semifinals on Monday. Miracle fell behind early in the bout, but she was able to pin Godinez Gonzalez in the first round to move on to Tuesday's final.

She got to the semifinals after a 17-6 win via technical fall over Xiaojuan Luo of China, and a 6-1 win over Tetiana Omelchenko of Azerbaijan in the quarterfinals.

Jacarra Winchester, the 2019 world champion at 55 kg., finished in fifth at this year's competition after being pinned by Mengyu Xie of China in the bronze-medal bout.

Three Americans women will be wrestling for medals on Wednesday in Belgrade. Dom Parrish will have a shot at gold at 53 kg., while Sarah Hildebrandt (50 kg.) and Mallory Velte (65 kg.) will each compete in bronze-medal bouts. Hildebrandt is the reigning Olympic bronze medalist in her class.
Luke Hanlon is a sportswriter and editor based in Minneapolis. He is a freelance contributor to TeamUSA.org courtesy of
Red Line Editorial, Inc.