When Not On The Basketball Court, Team USA's Trevon Jenifer Is Working In The Secret Service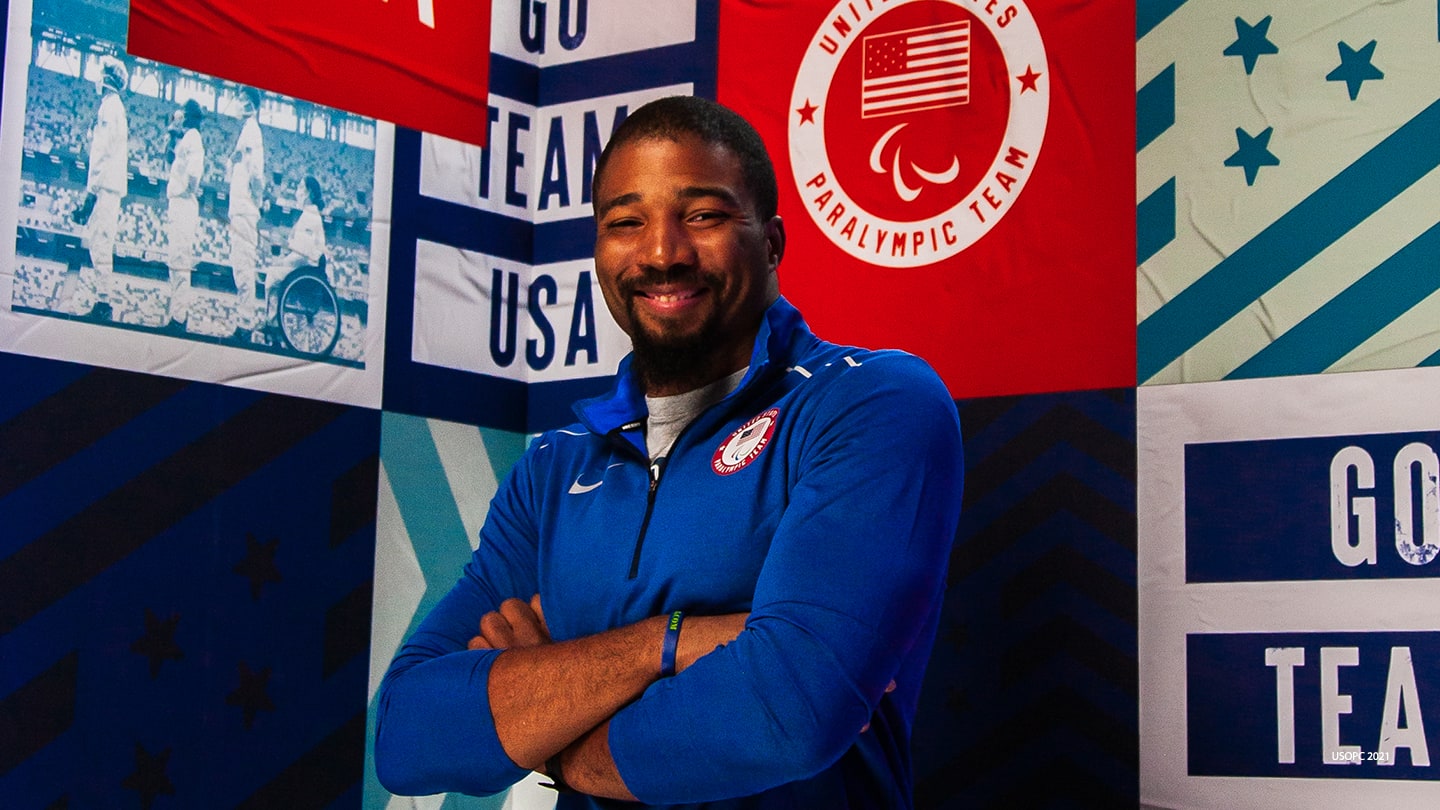 Trevon Jenifer poses for a photo during a Team USA Week shoot on May 23, 2022.
Watching Trevon Jenifer on the basketball court brings a lot of analogies to mind. The Saturday morning comparisons would be a cross between Speedy Gonzales and the Tasmanian Devil. He's lightning fast on the offensive breaks and a whirling dervish on defense, more than willing to sacrifice his body in pursuit of the ball. He's also that lurking moray eel you see on the nature doc but that the prey doesn't, sitting back coiled, waiting to pounce.

That's made him one of the best in the wheelchair game when it comes to stealing the ball and hustle plays.

Jenifer, a three-time U.S. Paralympian, serves his country off the court as well. He's now going into his third year working for the United States Secret Service as a personnel security specialist in the Office of Human Resources, Security Management Division (SMD).

"It's always been a dream of mine to be in law enforcement," said Jenifer, who is originally from Huntingtown, Maryland. "Initially, the dream was to be a part of the Marines, but due to my disability from birth, that was not attainable."

October is National Disability Employment Awareness Month (#NDEAM), created to recognize the important role people with a disability play in a diverse and inclusive American workforce.

While playing collegiately at Edinboro University of Pennsylvania, Jenifer majored in criminal justice, following up on that with a master's degree in legal studies with a concentration in homeland security from California University of Pennsylvania, all while playing professionally in Europe.

"Growing up in the D.C. area, you see the news and the Secret Service and a lot of the security protective details around the president, so I thought that would be the next best thing," Jenifer said. "All the other kids thought the FBI was the big thing; I thought the Secret Service was the perfect agency for me in order to be close to the mission."

According to the Secret Service, that is, "an integrated mission of protection and financial investigations to ensure the safety and security of our protectees, key locations and events of national significance."

Among other things, Jenifer's job includes providing guidance and assistance to managers and employees on personnel security topics; interpreting policy, laws and regulations for the specific needs of various security programs, and providing recommendations for the adjudication of security clearances.

Now 34, Jenifer is no less a force to be reckoned with off the court as he is on it.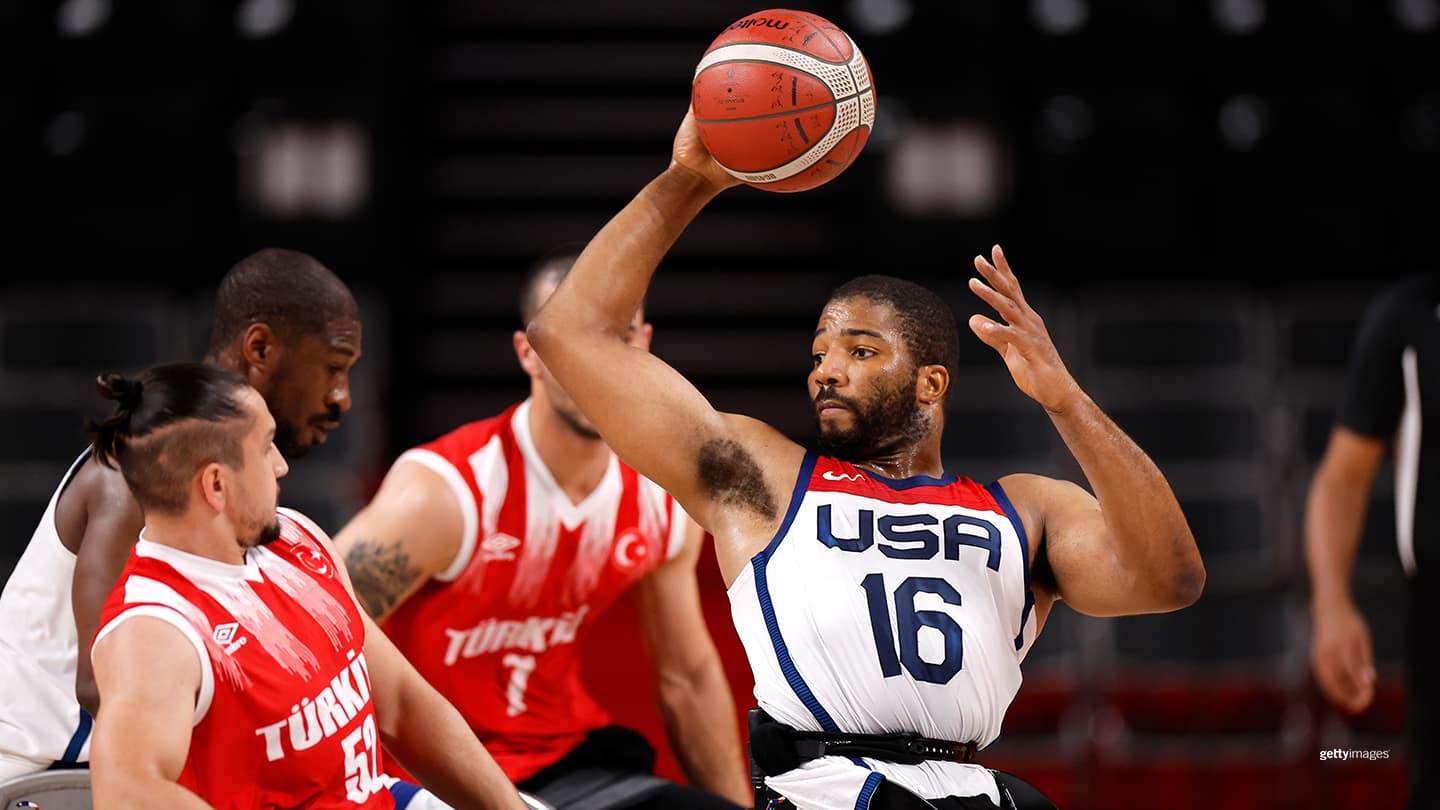 Trevon Jenifer competes during the quarterfinals against Team Turkey at the Paralympic Games Tokyo 2020 on Sept. 1, 2021 in Tokyo.
Born with no legs, he joined the wrestling team in high school, finishing third in his weight class at the Maryland state tournament his senior year. At 17, he wrote his first biography, titled "From the Ground Up," about his wrestling experience, fitting in with his classmates and determination to succeed.

Immediately after graduating, Jenifer worked in local government as a service coordinator for individuals with a disability, helping to promote independent living in Erie, Pennsylvania, and then as a background investigator for a government contractor, before heading to play professional ball in France for two seasons.

Meanwhile, as a member of the U.S. men's wheelchair basketball team, Jenifer has earned Paralympic gold medals with his team in Rio and Tokyo and a bronze medal in London.

That pursuit and attainment of success is an attractive asset for employers such as the Secret Service.

"Since joining the Secret Service, Trevon has brought into our workforce the same work ethic and teamwork mindset that has made him an extremely successful USA Paralympic athlete," said SMD Chief Michael Mullen in an article published on the Secret Service website [CM1] prior to the Tokyo Games.

"We are always looking for people with leadership skills, and athletes have many of the skills we look for in candidates," said Kamir Carrillo, a talent acquisition specialist for the Secret Service, who manages the agency's disability recruitment program. "They tend to be very dedicated, very mission oriented, and definitely have those leadership skills."

She follows, "It's not about the disability but what they can bring to the table. It's about their knowledge, their abilities, their educational background."

Jenifer's opening to work for the Secret Service came at an EOP Career Expo for people with disabilities in Washington, D.C. around the fall of 2019, and he's now in his third year with the agency.

"Based on my experience, the Secret Service has been awesome," said Jenifer.

Hired in September of 2020, Jenifer says he received a call prior to his start date asking what he needed as reasonable accommodations.

"This being my third professional job outside of basketball, this was the first time I had a conversation on what accommodations were going to be needed in order for me to be in the workplace," he said. "That made things a lot easier, to know they were willing to go the extra mile for individuals with a disability."

That's included flexibility not just for Team USA demands but for family requirements as well.

"The agency has not only done a service to myself in regard to my basketball career, but to my personal career and life as well," Jenifer said. "They recognized that this was a dream that I had.

"I was upfront when I got the position about letting my department know and, as you can see on the website[CM2] , they are proud to have a member of the Team USA wheelchair basketball team among their personnel. That speaks volumes to what we do here at the Service and how we hold our personnel here to a different standard."

In the Secret Service article just before heading to Tokyo, Jenifer called the Secret Service "my dream agency to work with."

"You are representing so much more than yourself when you are out there playing," he said. "You are representing your family, the organization and the agencies we are working with. It's an awesome feeling to know that you have that behind you."

Much like Team USA.
[CM1] https://www.secretservice.gov/trevon-jenifer-paralympian
[CM2] https://www.secretservice.gov/trevon-jenifer-paralympian
The chief press officer for the 1996 Atlanta Paralympic Games, Steve Goldberg covered every summer Paralympic Games from Sydney 2000 through Rio 2016 for various newspapers, magazines and online media. He is a freelance contributor to TeamUSA.org on behalf of
Red Line Editorial, Inc.