Team USA Athletes Share How They Achieve Their Best Sleep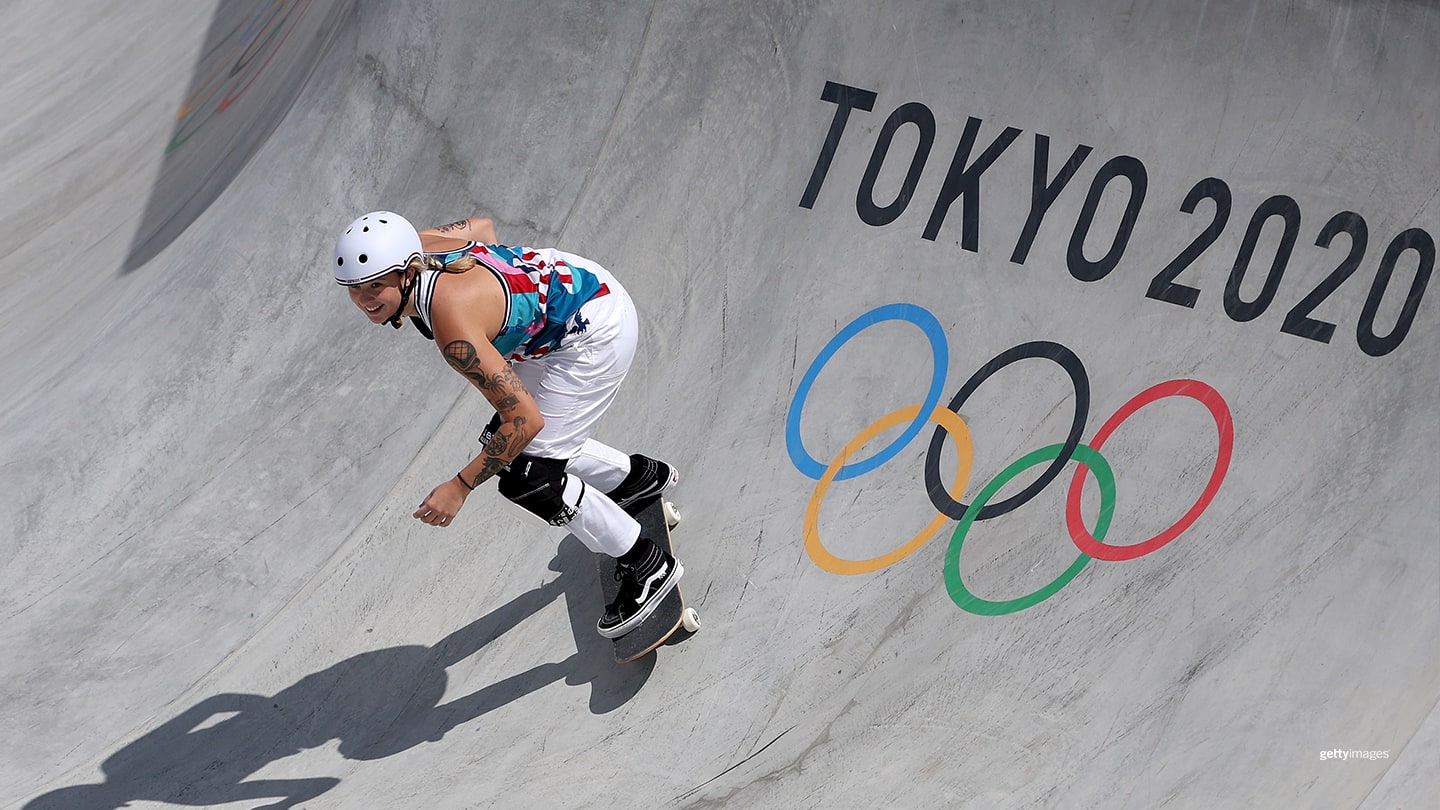 Jordyn Barratt competes during the women's skateboarding park preliminary at the Olympic Games Tokyo 2020 on Aug. 4, 2021 in Tokyo.
Proper sleep is as essential to mental health as a pool is to a swimmer. You can't have one without the other.

Without the right amount of sleep, it will have an impact, said 2020 Olympic skateboarder Jordyn Barratt. "I don't feel like myself. Sleep has helped me in so many ways — with my stress levels, anxiety and overall well-being."

In honor of Mental Health Awareness Month, we asked 12 Team USA Olympians and Paralympians to share their best tips, techniques and tools for achieving your best sleep.


Stephania Haralabidis, 2020 Olympic gold medal water polo player
"I learned a technique from the silent retreat (the team took before Tokyo). When my mind would not shut off, and I would have difficulty falling asleep, I would lay flat on my back, and I would take a deep breath in, and every time I would take a deep breath in, I could feel the blood flow to my fingertips and toes, and I would concentrate on that. Breathing in and out and concentrating on that feeling helps me fall asleep."

Steve Emt, two-time Paralympic curler
"I try to get to sleep around the same time every night no matter what I have going on the next day. I make sure that the TV in my bedroom is off about 30 minutes before sleep and then read a little. That puts me right to sleep. Consistency is the key. I wake up early and ready to take on the day the next morning!"

Dani Aravich, two-time Paralympic triple threat: track and field, biathlon, and cross country skiing
"For me, getting at least seven to eight hours is essential to train at a high level. I can tell in my training if I'm not well rested. I can feel the effects of lack of sleep not only physically but mentally as well. Sometimes social things can get in the way of getting to bed early, but I try to maintain a routine with sleep as much as possible."

CJ Cummings, 2020 Olympic weightlifter
"For me, the key to getting good sleep is the ambiance. I turn down the air to make it cool and then turn on some tropical rainforest noises on my Alexa. Another important factor is to give me enough time to unwind. If I know I want to go to sleep at a certain time, I try to get in bed and get ready to sleep at least 30 minutes before that. If all of that doesn't work, I will eat some melatonin gummies."
Brooke Crain, two-time Olympic BMX racer
"For anxiety and overall struggles to sleep, I use the Headspace app. They have so many different options to choose from. I also like to remind myself of three things I'm grateful for and three things I'm proud of myself for doing that day before I fall asleep. Mental health battles sometimes feel overwhelming and tough, but a gentle reminder that you are tougher every day can make a world of difference."

Noah Elliott, two-time Paralympic snowboarder
"I find if my diet is consistent and fresh, I am more likely to get the sleep I desire and be in a better overall mental state. Exercise even outside of training for my sport and enjoying life has brought me to some of the best headspaces I have ever experienced."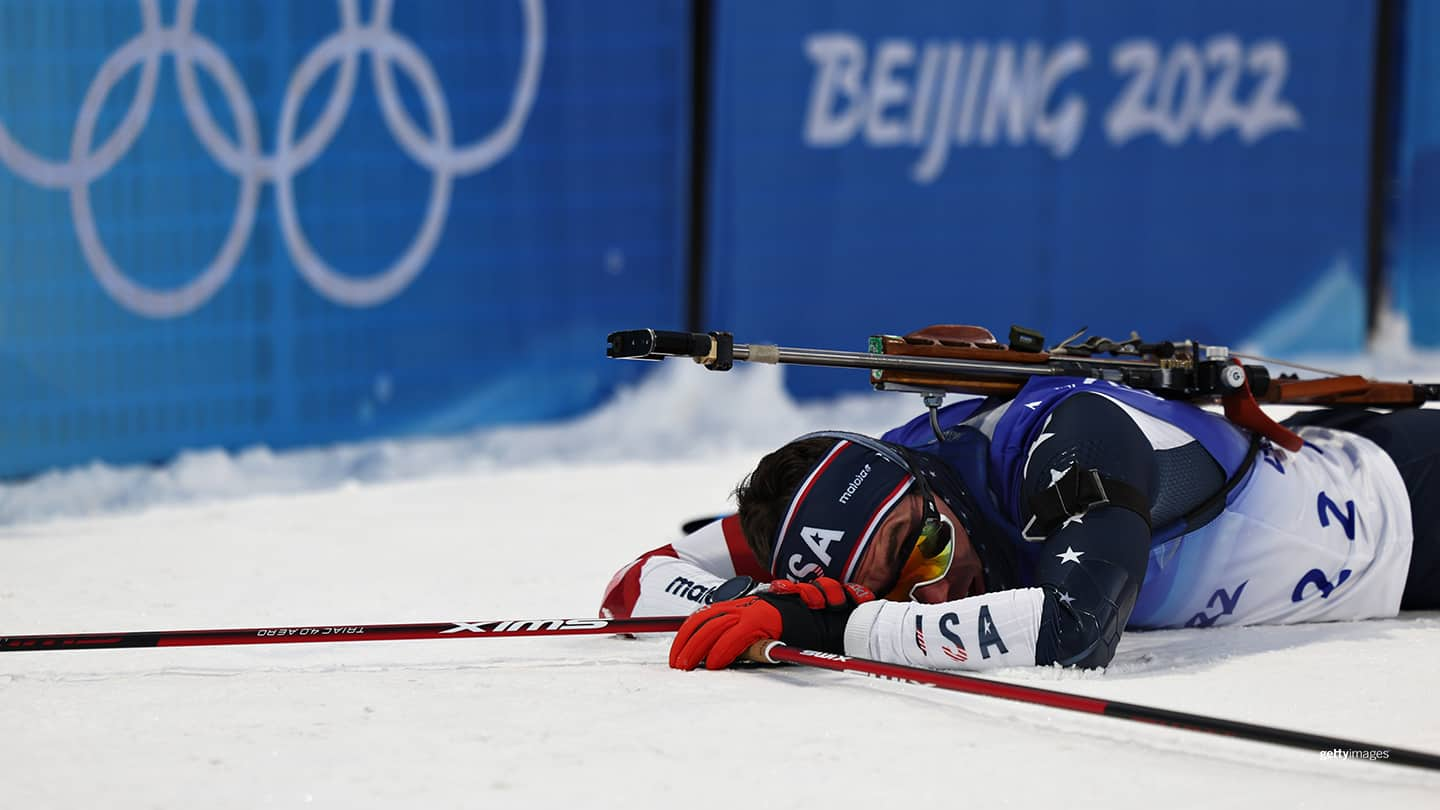 Jake Brown reacts after competing during men's biathlon 10-kilometer sprint at the Olympic Winter Games Beijing 2022 on Feb. 12, 2022 in Zhangjiakou, China.
Ryan Nyquist, U.S. Olympic Head Coach for BMX Freestyle
"If I'm feeling stressed, I try to talk it out with someone I trust. If that's not available, I try to write down what's bothering me. That allows it not just to live and fester in my head, but then manifests it into something I can work on or at least come back to later and get some rest."

Jake Brown, 2022 Olympic biathlete
"One of the most challenging sleep hygiene habits for me to follow (besides putting screens away!) is not to eat a huge snack before bed. It's challenging as an athlete to find ways to get in all the fuel I need without that extra snack, but it made it a lot harder for me to sleep when my body was trying to store that fuel. I try to eat more during the day and even have two dinners instead of a before-bed snack so I'm not starving at night. If I need a snack before bed, I make sure it is higher in fats and protein and lower in carbs."


Jourdan Delacruz, 2020 Olympic weightlifter
"A nighttime routine that I can take with me anywhere has helped my sleep tremendously. At least 30 minutes before bed, I put my phone away and read a book. When I'm ready to doze off, I turn on my sound machine and put on a sleep mask. I can do this routine every night, especially when traveling for competitions; I even look forward to it!"

Alexa Knierim, two-time Olympic figure skater, and two-time medalist
"My strategy is to take Advil PM the first two nights upon arrival to keep my jetlag at bay. I like to make a schedule that includes naps in order to keep myself awake and fresh for training or competing."

Tom Scott, 2020 Olympic karate athlete
"Earplugs and eye cover help me tremendously to not wake up in hotels when roommates might be coming in late or going to the bathroom — or when there might be lights/noises coming in from the window. That is what saves me and my sleep!"

Sarah Robles, a three-time Olympic weightlifter, and two-time medalist
"I had to have a sleep study done to confirm the suspicion that I had sleep apnea. It turns out it was severe. I had gone years without proper treatment, affecting my cognitive function and motivation to train. I was too stubborn and too ashamed to get diagnosed for too long. If you suspect something might be wrong with your sleep habits, please talk to your doctor and get the help you need."
Lisa Costantini has covered Olympic and Paralympic sports for more than a decade, including for the International Olympic Committee. She is a freelance writer who has contributed to TeamUSA.org since 2011.