Meet The Eight Weightlifters Who Will Make Up Team USA In Tokyo
Eight U.S. weightlifters are headed to Hawaii, and they're not there to surf.
USA Weightlifting announced Wednesday that it will be sending a full team of four men and four women to this summer's Olympic Games in Tokyo, marking Team USA's largest Olympic weightlifting contingent since 1996.
And while checking out the beach would no doubt be nice, this group is going to Honolulu to train in a secure bubble and prepare for what could be a resurgent Olympics for USA Weightlifting. In a press release announcing the team, the organization's CEO Phil Andrews predicted this group could produce "potentially our best Olympic Games in 61 years."
Here's a look at the eight who will aim to do just that.
CJ Cummings Jr. (Men's 73 kg. /
161lbs.)
CJ Cummings Jr. (Men's 73 kg. / 161lbs.)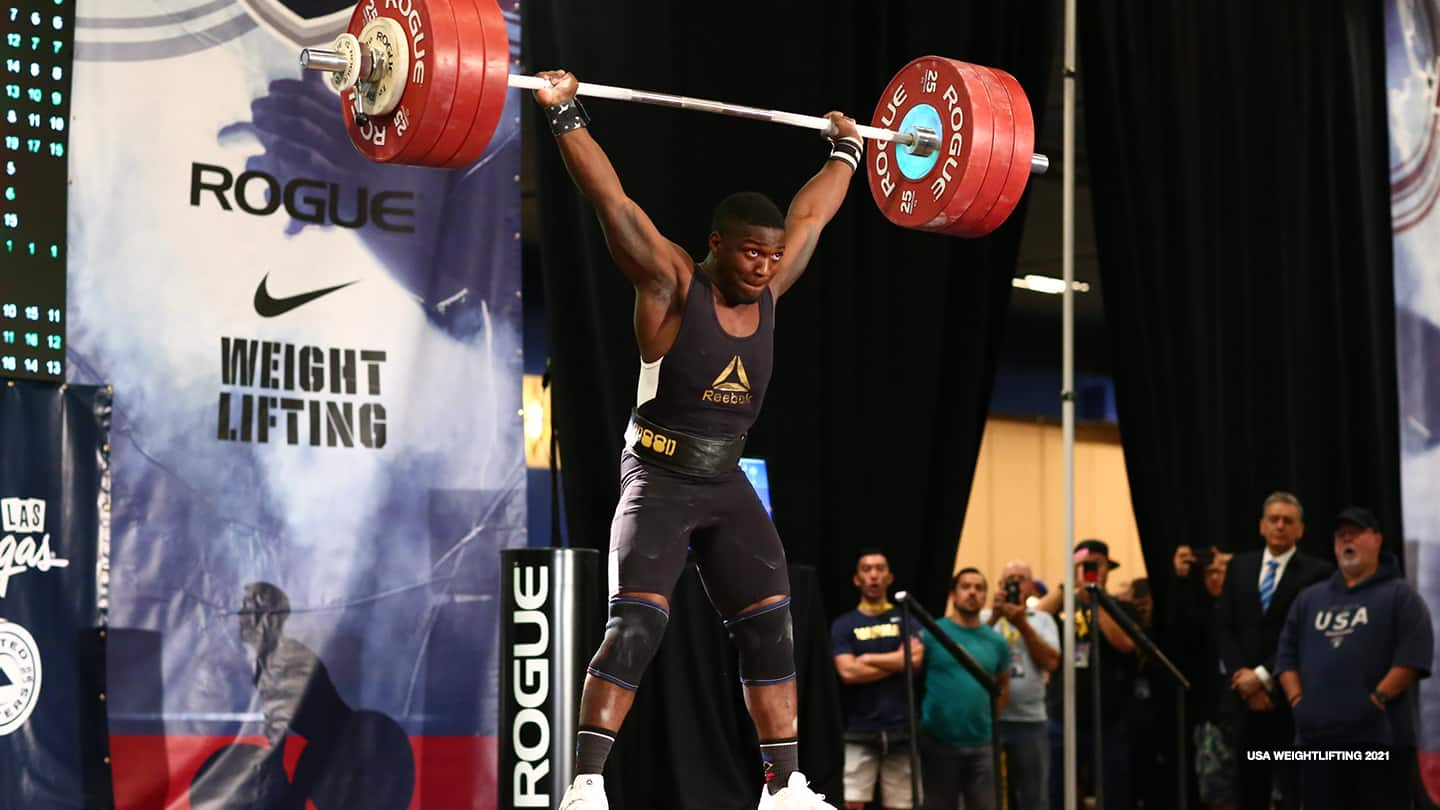 The rising star from Beaufort, South Carolina, turns 21 in June. Already he has a resume that would leave many veterans envious. A four-time junior world champion and two-time youth world champion, Cummings competed in his fourth senior world championships in 2019, where he finished ninth. He goes into Tokyo as a 23-time American record holder. Did we mention he's still just 20 years old?
Jourdan Delacruz (Women's 49 kg. / 108
lbs.)
Jourdan Delacruz (Women's 49 kg. / 108 lbs.)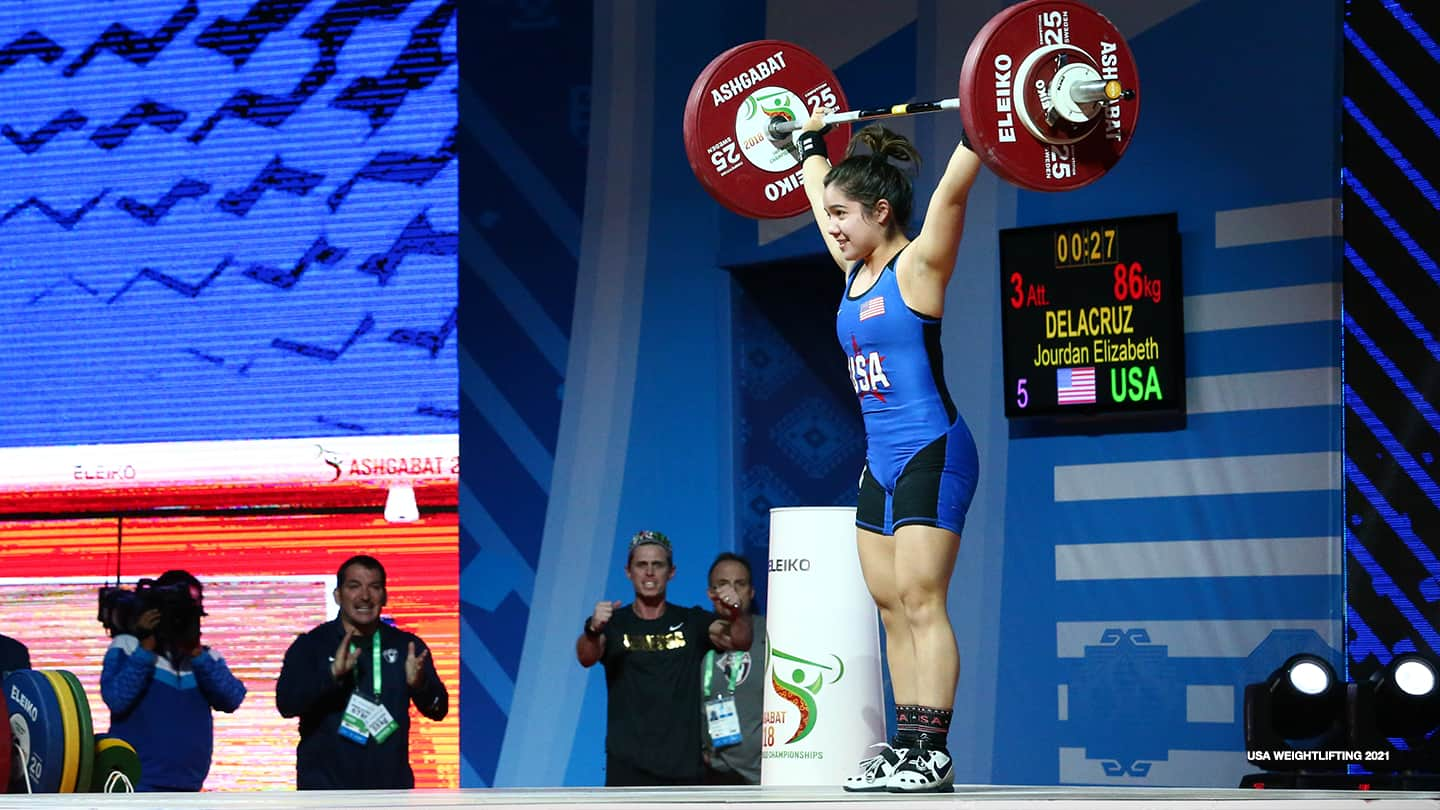 Delacruz, 23, comes to Tokyo as a two-time Pan American champ and the holder of nine U.S. records. The native of Wylie, Texas, made her world championships debut in 2018 and finished ninth the following year. Following Wednesday's announcement, Delacruz posted a photo to Instagram showing herself as a toddler pretending to lift a barbell. "Hey little one, it's official," she wrote to her younger self. "You're going to lift that (plus a tad more) at the Olympics this summer. #olympianforever 🇺🇸"
Wes Kitts (Men's 109 kg. / 240
lbs.)
Wes Kitts (Men's 109 kg. / 240 lbs.)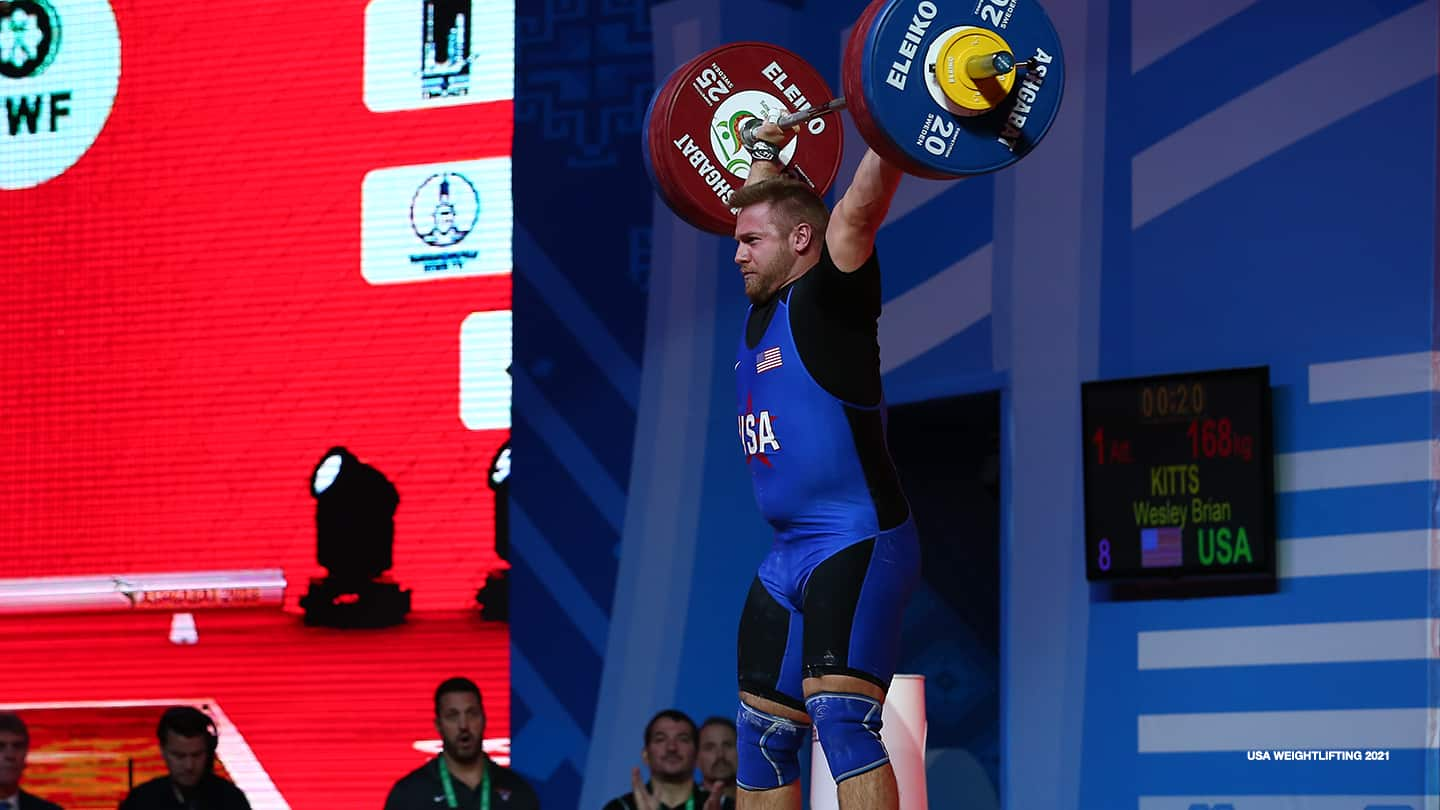 As a kid, whenever Kitts was about to compete in a sport he turned to his dad for encouragement. "These words molded the way that I approach competition throughout my life and I still play them back to this day," he shared on his website. Those words have paid off as Kitts, who turns 31 on Saturday, will now be going to his first Olympics. Although his father is no longer here, his spirit will no doubt be in the arena as Kitts, a Pan Am Games champ, competes in Tokyo. "His memory lives on in my every day life, but never do I feel closer to him than when I'm competing," Kitts, from Knoxville, Tennessee, wrote. "I can almost feel him in the crowd, like he always was my whole life."
Harrison Maurus (Men's 81 kg. / 179
lbs.)
Harrison Maurus (Men's 81 kg. / 179 lbs.)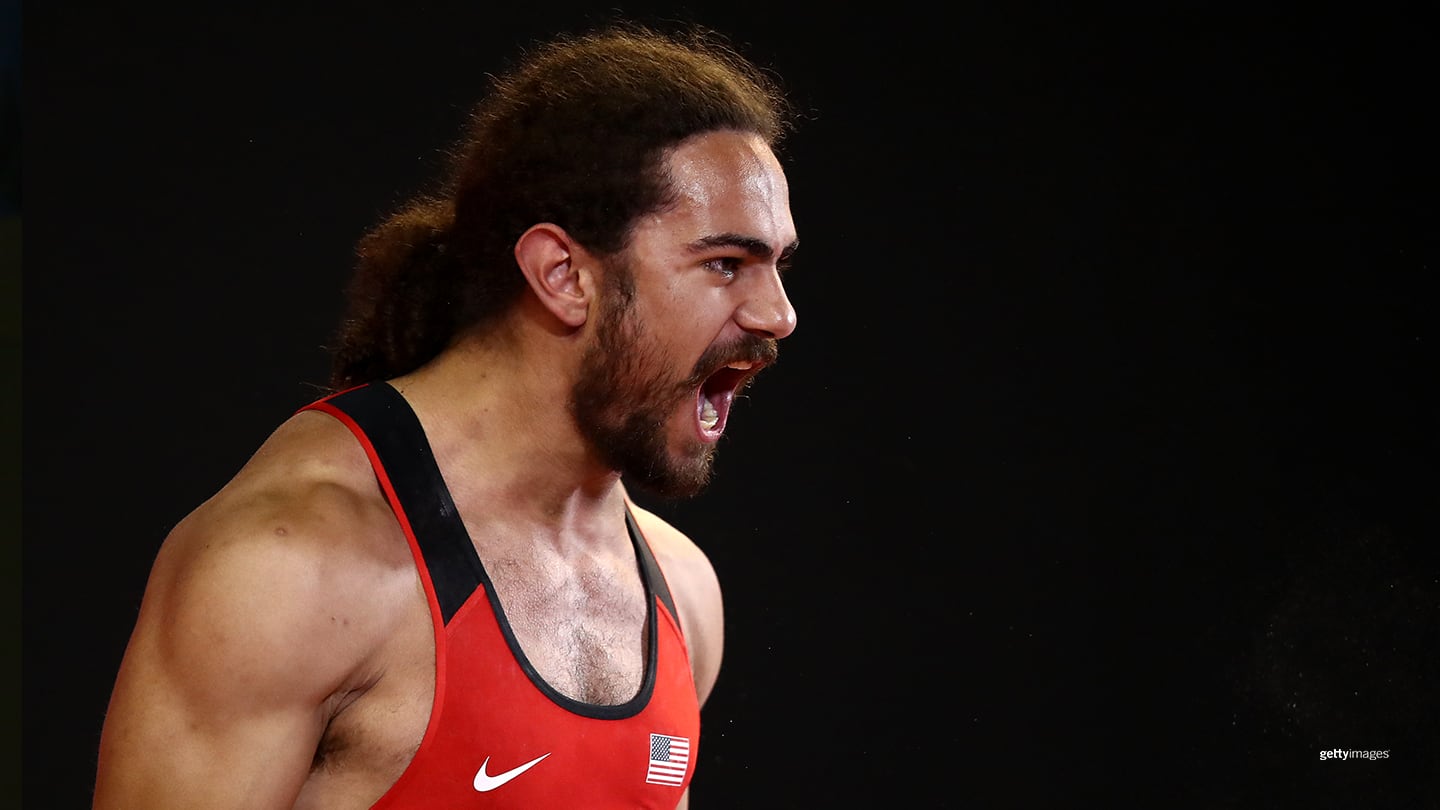 Another talented Team USA up and comer, Maurus ended a two-decade U.S. men's medal drought when he won a bronze medal in clean & jerk at the world championships. Still just 21, the Auburn, Washington, native heads to Tokyo with an impressive pedigree that also includes a youth world title and youth world record.
Katherine Nye (Women's 76. kg /
167lbs.)
Katherine Nye (Women's 76. kg / 167lbs.)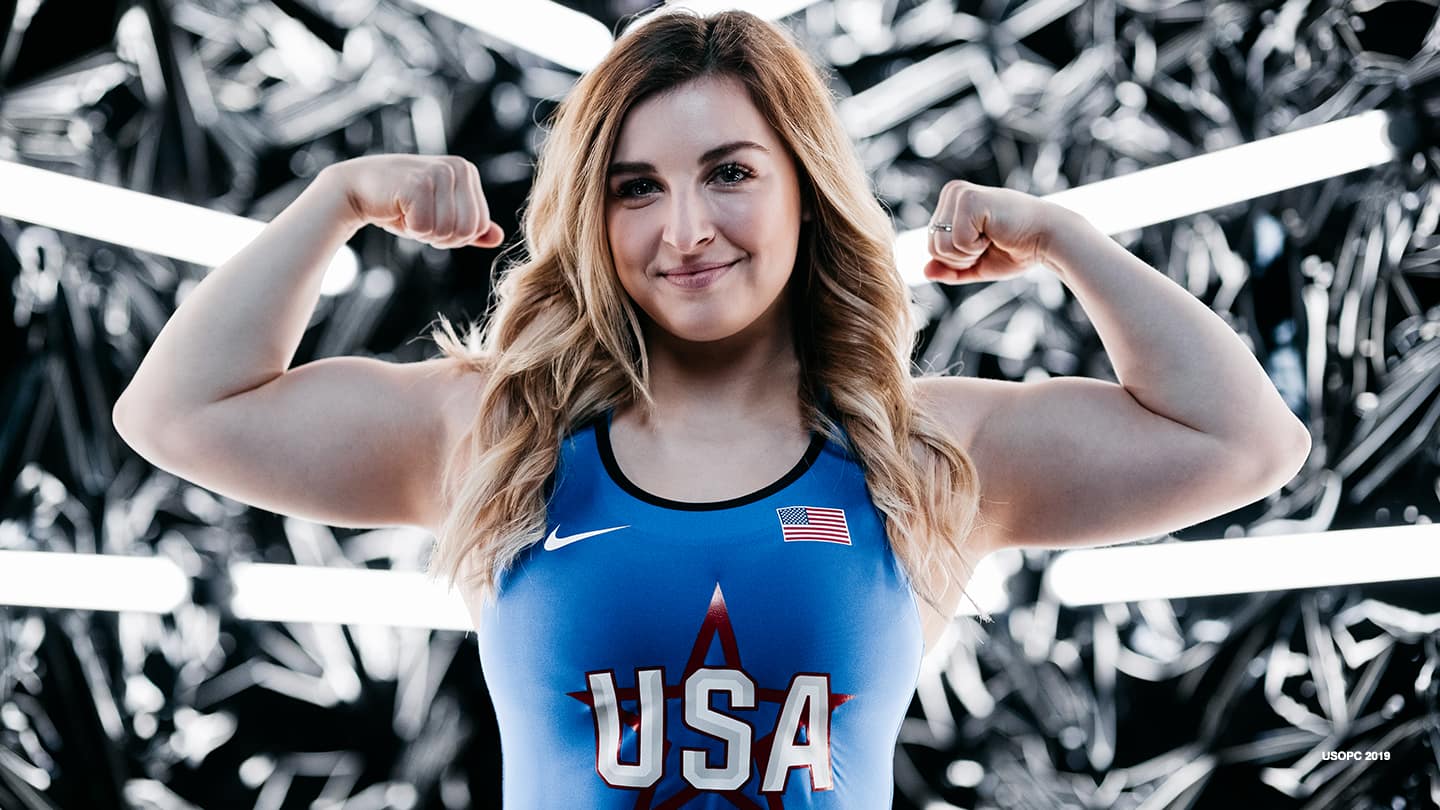 Nye came into the 2019 world championships on a mission. Having made her international debut just one year earlier, the gymnast-turned CrossFitter-turned weightlifter swept all three categories to become the youngest U.S. women's world champion. The native of Oakland Township, Michigan, also secured a junior world title earlier that year. Still just 22, Nye is on a mission for Tokyo. "I'm not just emotionally invested in weightlifting, it's my life," she told USA Weightlifting. "It's my purpose, and everything I'm doing is to ensure I'm the best lifter I can be."
Mattie Rogers (Women's 87 kg. / 192
lbs.)
Mattie Rogers (Women's 87 kg. / 192 lbs.)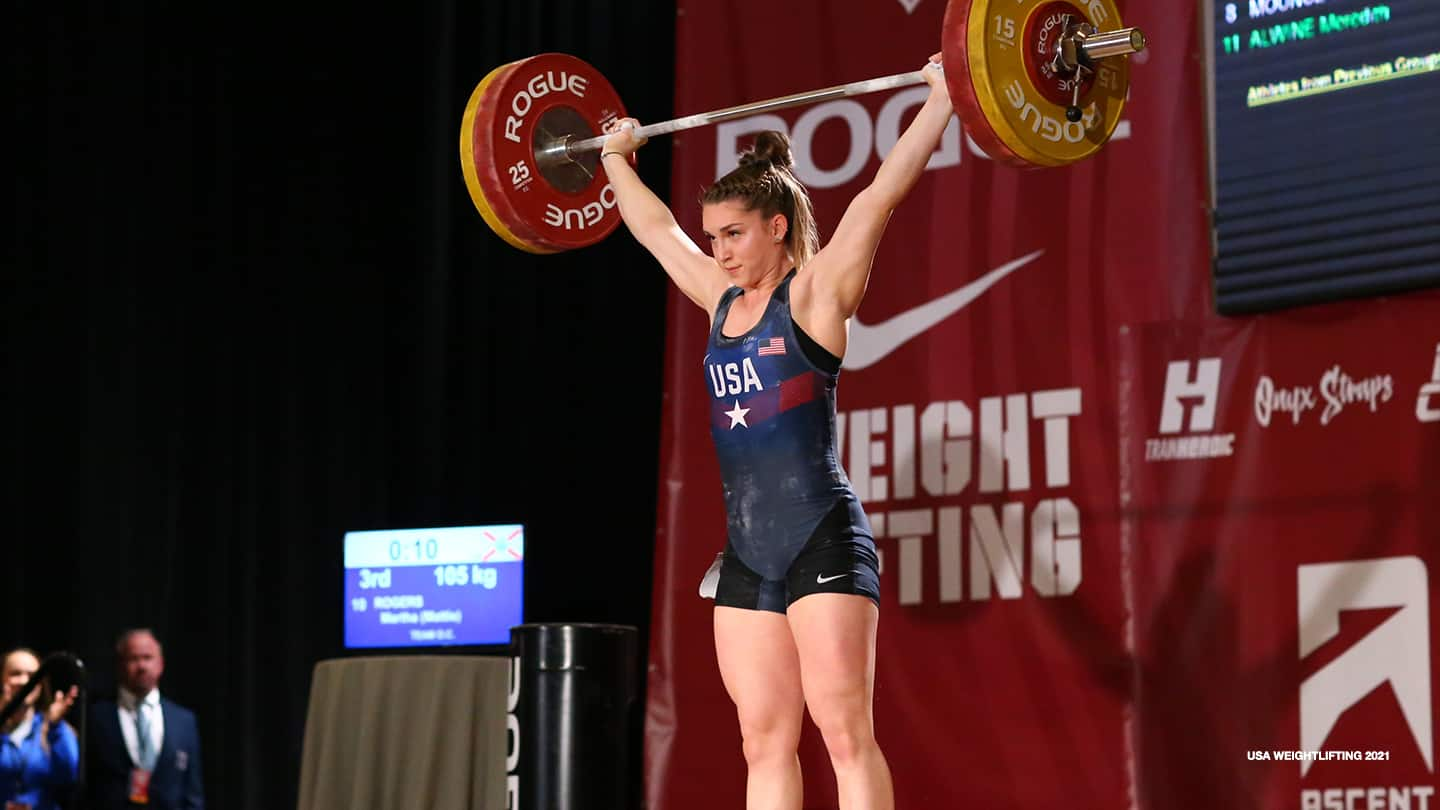 Next to Nye on that clean & jerk podium at the 2019 world championships was teammate Rogers, who in fact was on the podium for the third year in a row. That made the Apopka, Florida, native the first American to medal at three straight world championships in a quarter century. The 25-year-old has seven worlds medals (including two silvers in total placement), and also is a Pan American champ and holder of eight U.S. records. "I've been working and trying for so long, and I was so close to the last Olympics," she told USA Weightlifting. "I sat in the stands and watched my session in Rio and that really fueled my fire. I've worked every day since towards this goal. To be named an Olympian is a dream come true."
Sarah Robles (Women's +87 kg. / +192
lbs.)
Sarah Robles (Women's +87 kg. / +192
lbs.)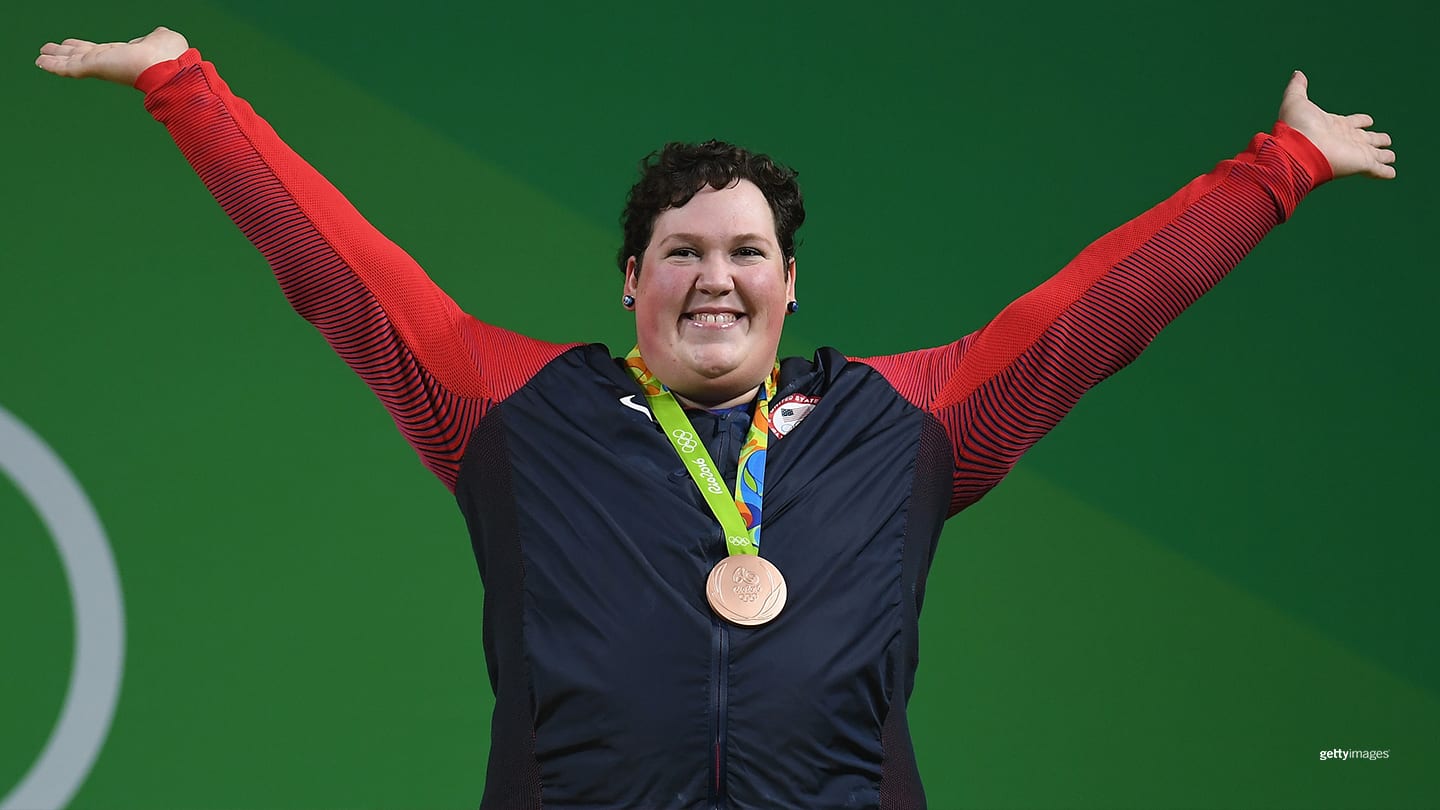 Robles put U.S. weightlifting back on the Olympic map when she won a bronze medal in Rio, marking Team USA's first medal in the sport since 2000. Now a 2017 world champion and four-time Pan American champion as well, the Desert Hot Springs, California, native, at age 32, is as motivated as ever going into what will be her third Olympics. "I want to win another medal at the Olympic Games," she said, "that'll make me the first American woman to have done so."
Caine Wilkes (Men's +109 kg. / +240
lbs.)
Caine Wilkes (Men's +109 kg. / +240
lbs.)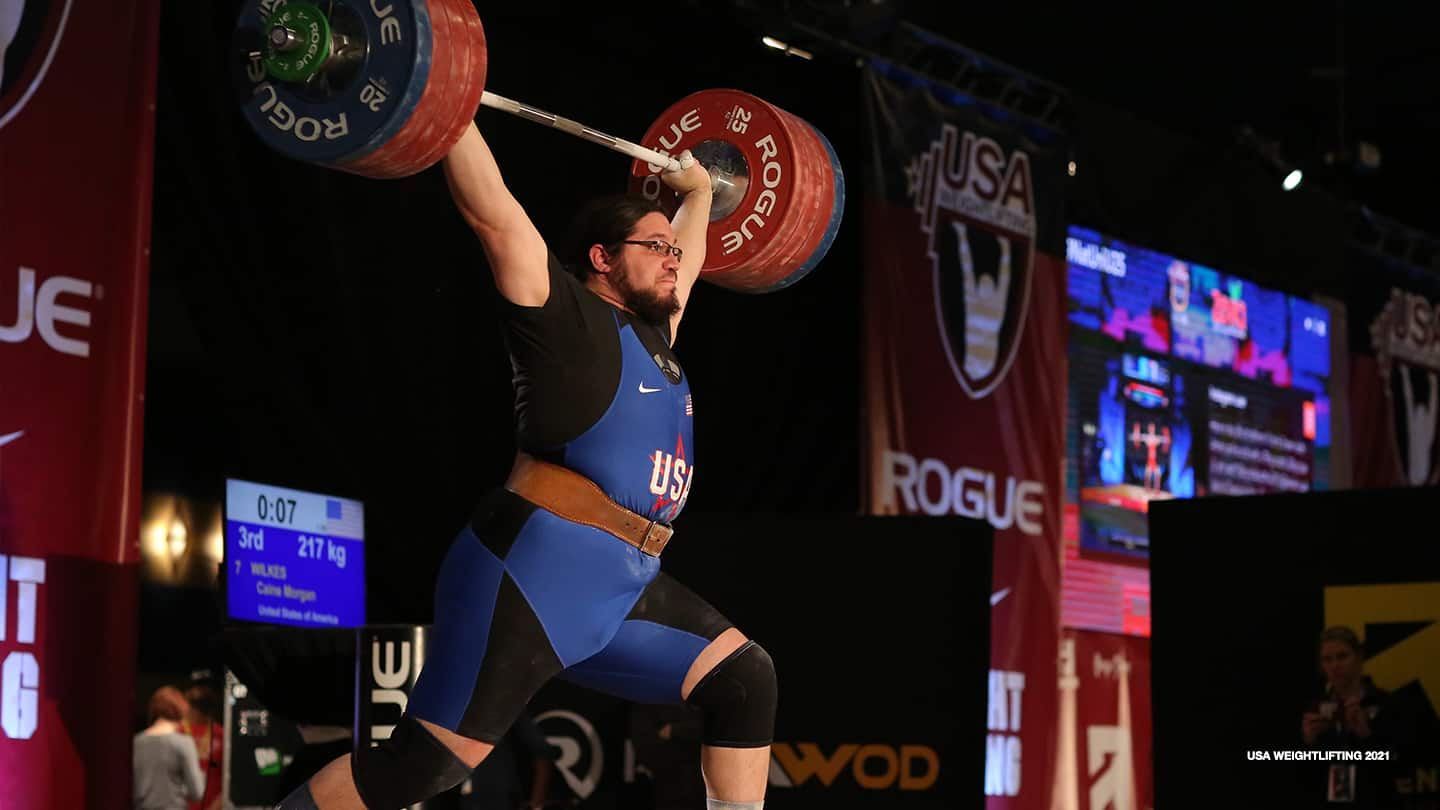 Described by the website BarBend as "the Best Troll in American Weightlifting," Wilkes is pretty good at lifting the bar, too. While that article highlighted his tongue-in-cheek #snatch50everydayprogram, "wherein a very strong man lifts relatively light weight for a few reps," the 33-year-old from Matthews, North Carolina, can indeed lift many multiples of that, as evidenced by his three Pan American titles and five world championships appearances.
Chrös McDougall has covered the Olympic and Paralympic movement for TeamUSA.org since 2009 on behalf of Red Line Editorial, Inc. He is based in Minneapolis-St. Paul.