Defending Olympic Foil Fencing Champ Lee Kiefer Wins Again, This Time At Incheon Grand Prix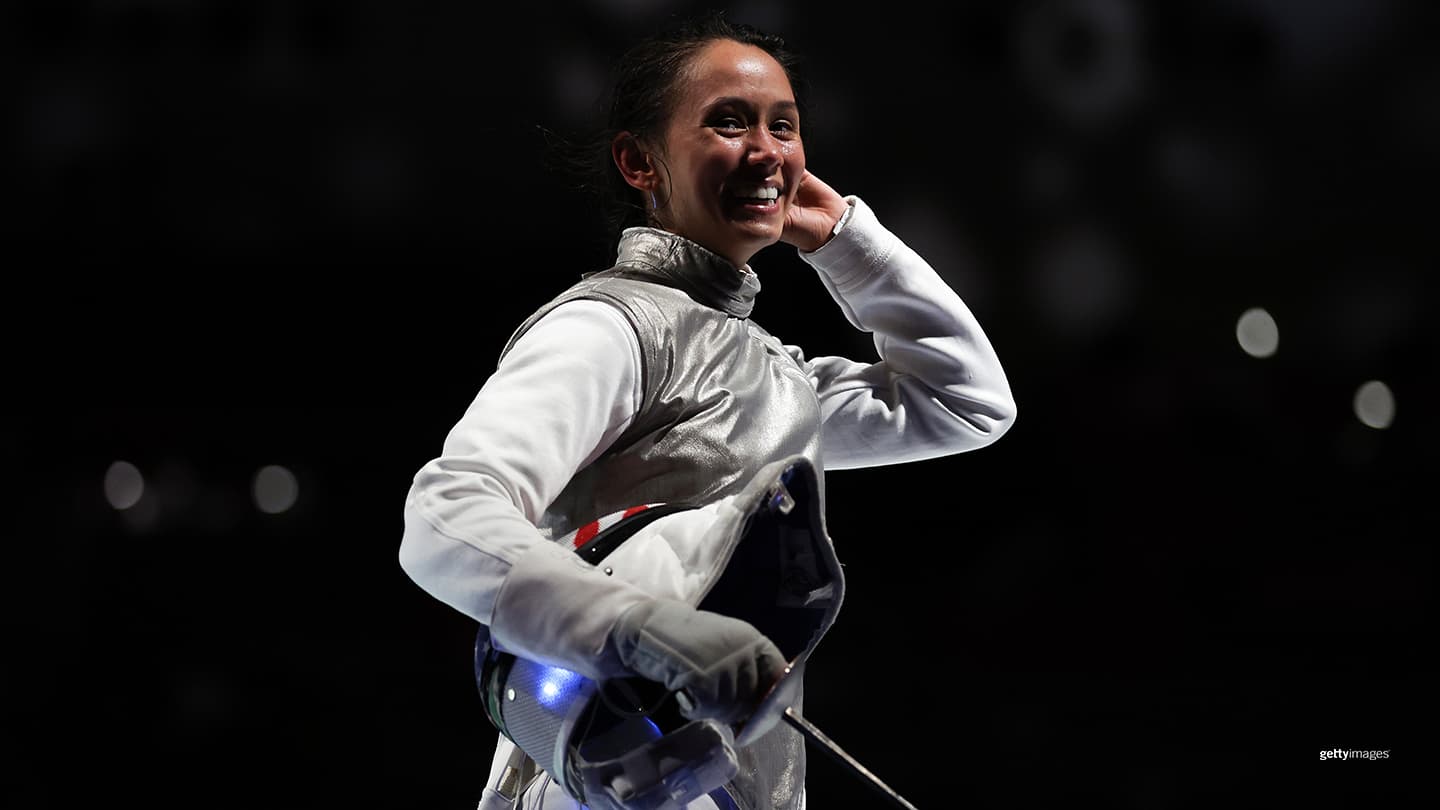 Lee Kiefer celebrates her win against Yuka Ueno (Team Japan) in the women's individual foil qualifier at the Olympic Games Tokyo 2020 on July 25, 2021 in Chiba, Japan.
Lee Kiefer, the first American to be reach the world No. 1 ranking in women's foil fencing, is at it again.

The reigning Olympic champion defeated Canada's Eleanor Harvey on Sunday to win the FIE Grand Prix event in Incheon, South Korea. The victory comes two weeks after Kiefer won a world cup event in Germany to secure first place in the world rankings. It's a position she's familiar with, having first done so in 2017.

Miles Chamley-Watson was the top U.S. man in Incheon, reaching the round of 16.

Kiefer, a 27-year-old from Lexington, Kentucky, is coming off her third Olympic Games last year in Tokyo, where she became the first American to win an individual gold medal in foil fencing. She trained for those Games while attending her first two years in medical school.

She plans to finish med school, but now that might come after the Olympic Games Paris 2024, she told TeamUSA.org.

"I thought (2020) was going to be my last Olympic cycle," she said ahead of Incheon. "But I still love fencing. I wasn't ready to give it up."

She's rolled into the post-Olympic season. In five world cups since December, she's ended on the podium four times, including her win in Tauberbischofsheim, Germany. That marked her fourth career win at the world cup level.

Over the weekend, she added her third win in the grand prix, and her first since 2017. If she can keep it up, she's on track to finish the season ranked No. 1 for the first time at the senior level.

In other fencing action this weekend, a men's epee world cup was held in Heidenheim, Germany, where Olympian Curtis McDowell was the top American finisher, taking seventh in the individual competition. The U.S. took sixth in the team event Sunday.

A women's epee world cup being held in the United Arab Emirates was canceled following the death on Friday of that country's president, Sheikh Khalifa bin Zayed Al Nahyan. Americans Isis Washington, Hadley Husisian, Anna Van Brummen and Faith Park had all advanced to the round of 32 before the competition was stopped.
Chrös McDougall has covered the Olympic and Paralympic movement for TeamUSA.org since 2009 on behalf of
Red Line Editorial, Inc.
He is based in Minneapolis-St. Paul.