Colin Duffy Wins Bouldering Title In Austria For First World Cup Podium Of The Season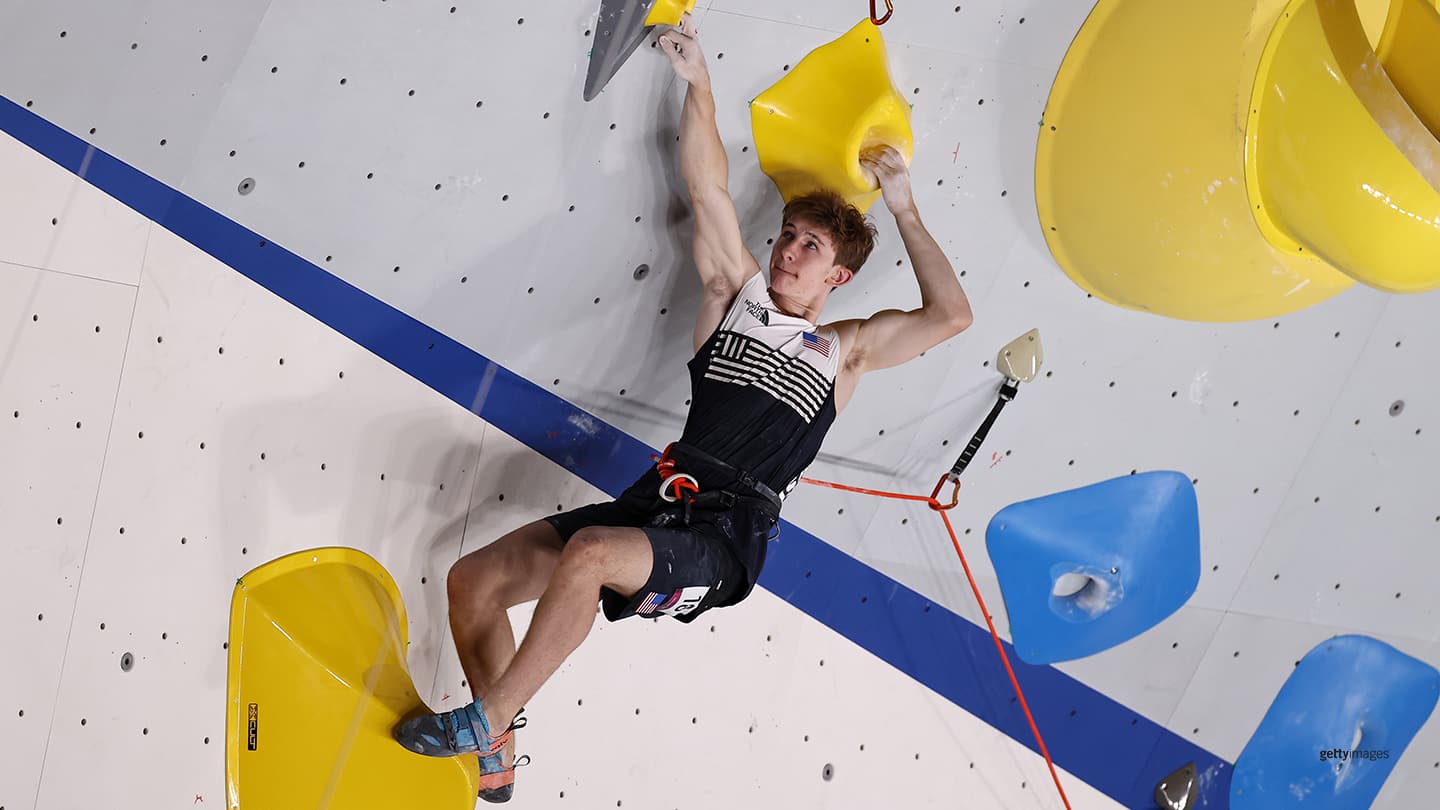 Colin Duffy competes during the men's combined final at the Olympic Games Tokyo 2020 on Aug. 5, 2021 in Tokyo.
When the men's bouldering finals got underway at the IFSC World Cup event Thursday night in Innsbruck, Austria, three of the world's top five ranked climbers were still alive in the competition.

None of those climbers walked away with the win.

U.S. Olympian Colin Duffy, the 20th-ranked men's boulderer coming into the competition, earned gold, as he was the only climber to get three tops in the finals.

The 18-year-old won in dramatic fashion. On his fourth attempt, Duffy had 45 seconds from the starting point to reach the top hold. He secured both hands at the top with six seconds to spare.

Yoshiyuki Ogata of Japan still had a chance to win after Duffy's run. He needed to top on one attempt, but he slipped out of the gate to secure the gold for Duffy. Ogata finished third, and Dohyun Lee of South Korea finished second.

Though Duffy has had success in his young career, including winning a silver medal at the 2019 youth world championships, his top results have typically come in the lead discipline.

Thursday's win comes amid an up-and-down season for Duffy in bouldering. After beginning the season with a fifth-place finish in Meiringen, Switzerland, the native of Broomfield, Colorado, went on to finish 21st, 13th and then 41st two weeks ago in Brixen, Italy.

This is Duffy's first world cup podium since July 3 of last year, which came in a lead event.

At last year's Tokyo Games, where the sport used a unique combined event with each climber competing in bouldering, lead and speed, Duffy was one of two U.S. men to reach the final and ultimately finished seventh.

The Innsbruck world cup continues with a women's bouldering final on Friday, followed by finals for women's and men's lead on Sunday.
Luke Hanlon is a sportswriter and editor based in Minneapolis. He is a freelance contributor to TeamUSA.org courtesy of
Red Line Editorial, Inc.