Felicia Stancil Wins Bronze, Cameron Wood Silver at BMX World Cup Event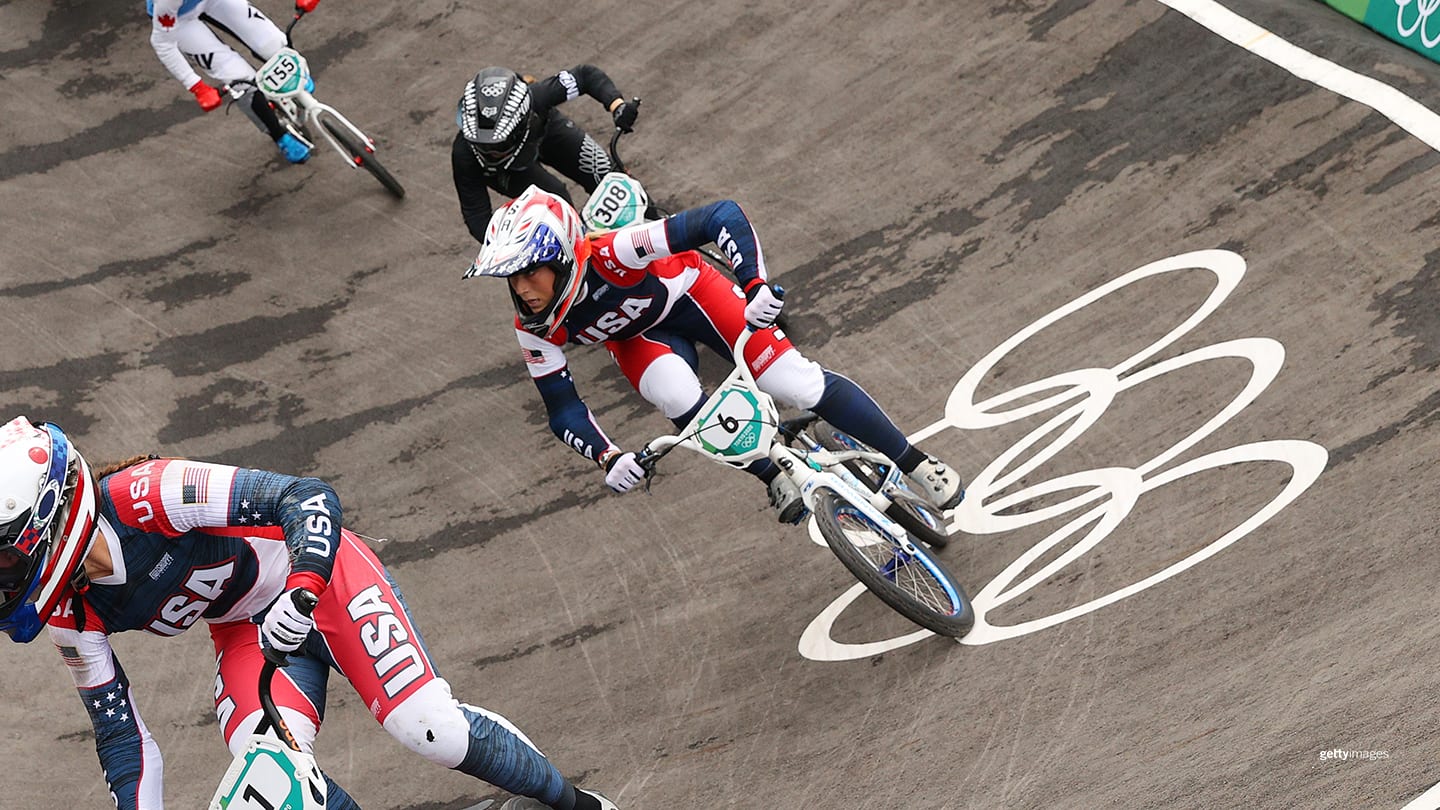 Felicia Stancil competes during the women's BMX semifinal at the Olympic Games Tokyo 2020 on July 30, 2021 in Tokyo.
Felicia Stancil smiled as she held flowers in one hand and a bronze medal in the other.

She was pleased to be back on the medal podium Saturday after spending the first few months of 2022 recovering from the worst injury of her BMX career.

Stancil continued her return to racing with a third-place finish in the women's elite final at a world cup stop in Papendal, Netherlands.

The 27-year-old from Indianapolis crossed the finish line in 35.276 seconds, less than a second behind gold medalist Zoe Claessens of Switzerland (34.737 seconds) and the Netherlands' Laura Smulders (34.952 seconds).

Cameron Wood, a 20-year-old from Avondale, Arizona, capped the weekend by earning the silver medal in the men's elite final Sunday. He hung with France's Romain Mahieu during the race, but he wasn't able to overtake Mahieu at the end. Mahieu won in 34.321 seconds, followed by Wood at 34.794 seconds.

On the women's side, Smulders had won the past five world cup races dating back to last year. However, Claessens held on down the stretch to pull off the upset.

For Stancil, earning the bronze medal marked an encouraging sign in her comeback from a dislocated right hip suffered earlier this year.

On Jan. 14, Stancil was injured after she was hit from behind and crashed during the first race of 2022. She was leading the race at the time.

"I didn't even see the crash happen, but then I woke up just in tons of pain and had to be rushed to the (emergency room) to get my leg back in place," Stancil told TeamUSA.org. "My right femur came out of my hip. I actually looked up the pain scale, and it's one of the most painful injuries."

Stancil made her Olympic debut last year in Tokyo, just missing the podium in fourth.
Alex Abrams has written about Olympic and Paralympic sports for more than 15 years, including as a reporter for major newspapers in Florida, Arkansas and Oklahoma. He is a freelance contributor to TeamUSA.org on behalf of
Red Line Editorial, Inc.