Felicia Stancil Breaks Through To First Elite BMX World Championship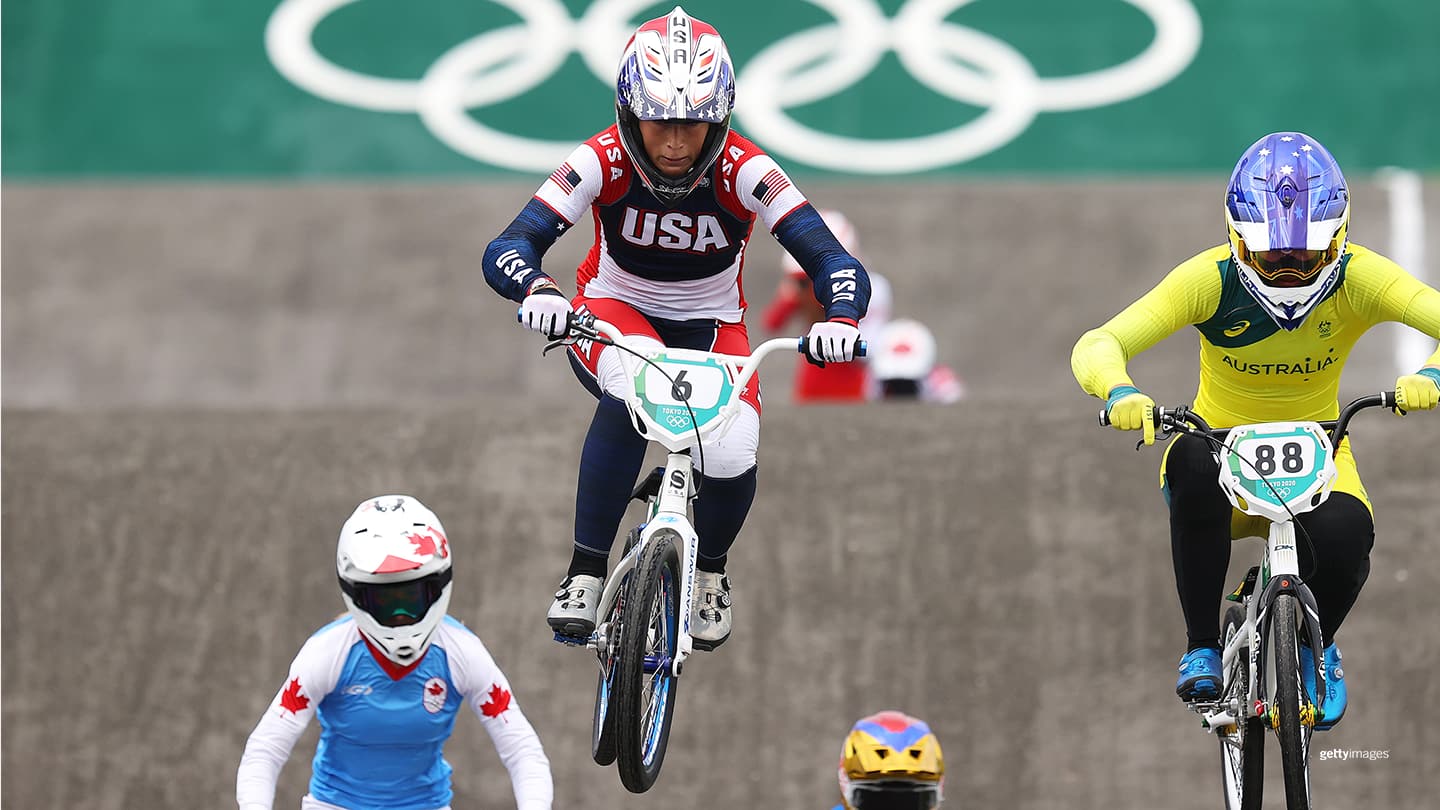 Felicia Stencil competes during the women's BMX semifinals at the Olympic Games Tokyo 2020 on July 30, 2021 in Tokyo.

Felicia Stancil, a 2020 Olympian who sustained a dislocated hip earlier this year, found blazing speed Sunday.

Stancil won her first elite women's UCI BMX world championship in Nantes, France, beating Zoe Claessens of Switzerland and Olympic bronze medalist Merel Smulders of Netherlands to the finish in the final.

Stancil, a 27-year-old from Indianapolis, won her first youth world title as a 9-year-old in Netherlands and a junior elite world title in 2012, but Sunday's win marked her first world championship in the elite women's class.

She nearly made the podium in her Olympic debut last year in Tokyo, finishing fourth.

Olympic silver medalist Alise Willoughby almost joined Stancil on the medal stand Sunday, finishing fourth in the final.

Stancil, who entered the weekend ranked fifth in the world, has been racing for less than three months after recovering from a dislocation of her hip. Leading a race on Jan. 14 in Florida, two racers behind Stancil collided with her, sending her to the ground with the hip injury.

"It was the most painful thing I experienced in my entire life," Stancil told usacycling.org.

Her recovery path included a second-place finish in the USA Cycling Elite BMX National Championship in May.

Stancil, who finished seventh in the 2021 world championship, had to battle her way to the final. She finished runner-up to Claessens in her opening-round heat and was third in her semifinal, trailing Claessens and Smulders. Stancil won the battle in the title race, taking the lead early and then holding off Claessens and Smulders with a time of 33.144 seconds.

Willoughby, a five-time world medalist, reached the final with second-place finishes in the first round and semifinals.

Cameron Wood of Avondale, Arizona, finished fifth in his semifinal, missing a berth in the men's final by one spot.
Paul D. Bowker has been writing about Olympic sports since 1996, when he was an assistant bureau chief in Atlanta. He is a freelance contributor to TeamUSA.org on behalf of
Red Line Editorial, Inc.