News
Simon Biles
Megan Rapinoe
Simone Biles, Megan Rapinoe To Receive Presidential Medal Of Freedom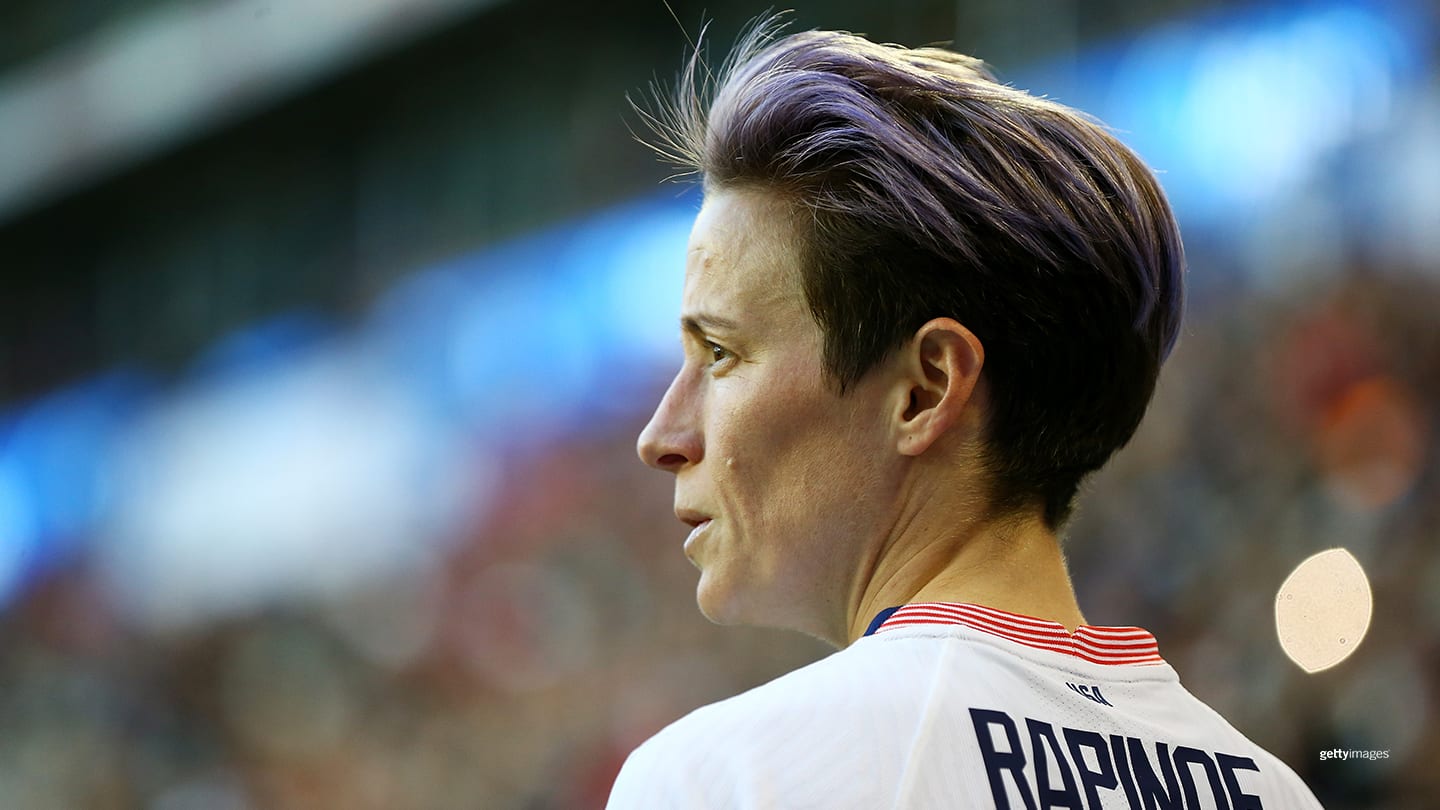 Megan Rapinoe #15 of Team United States looks on as she warms up prior to the Women's Semi-Final match between USA and Canada at the Tokyo Olympic Games on August 02, 2021 in Kashima, Ibaraki, Japan.
Megan Rapinoe doesn't often find herself at a loss for words.

The news Friday that her advocacy will be recognized with a Presidential Medal of Freedom managed to do just that. President Joe Biden will award Rapinoe, U.S. gymnastics star Simone Biles and 15 others with the Medal of Freedom, which is the country's highest civilian honor, in a ceremony July 7 the White House.

"I'm just shook," Rapinoe said in a video call with reporters. "I'm totally overwhelmed and just completely honored by this. It's really hard to find the words to express how special this is and what this means to me."

The Medal of Freedom is awarded to people who have made "exemplary contributions to the prosperity, values or security of the United States, world peace or other significant societal, public or private endeavors," according to the White House news release.

"President Biden has long said that America can be defined by one word: possibilities," the release continued. "These 17 Americans demonstrate the power of possibilities and embody the soul of the nation — hard work, perseverance, and faith."

Rapinoe, one of the country's most successful soccer players ever with two World Cup wins and an Olympic gold medal, has also become a prominent advocate for a number of social justice causes. In 2016, when San Francisco 49ers quarterback Colin Kaepernick began protesting racial injustice and police brutality, Rapinoe was the first white athlete to kneel in solidarity. She's also been an outspoken leader on causes such as gender pay equality and LGBTQ rights.

In a teleconference Friday from Mexico, where she's preparing to play in the Concacaf W Championship with the U.S. team next week, Rapinoe at times fought through tears as she recognized the social justice leaders who inspire her, including Kaepernick, Black Lives Matters founders Alicia Garza, Patrisse Cullors and Opal Tometi, and Billie Jean King, the longtime women's sports and LGBTQ advocate.

"I just see this as a validation of all the things that I've stood for," Rapinoe said. "Not a validation for me."

Biles established herself as the greatest gymnast on the planet in winning a combined 32 Olympic and world championships medals, including a record six global all-around titles. At the Olympic Games Tokyo 2020, where she was a favorite to win multiple events, Biles drew international recognition for her openness in putting her health and safety first when she withdrew from the team competition while experiencing a mental block known as the "twisties" that affects an athlete's air awareness.

"If I could be Simone Biles' red carpet that she could walk across, I'd be that," Rapinoe joked.

The White House also acknowledged Biles' advocacy for children in the foster care system and victims of sexual assault.

Biles and Rapinoe are among several U.S. Olympians who have been awarded the Medal of Freedom, joining others such as Muhammad Ali, Babe Didrikson Zaharias, Michael Jordan, Jesse Owens, Pat Summitt and Bill Russell.
Chrös McDougall has covered the Olympic and Paralympic Movement for TeamUSA.org since 2009 on behalf of
Red Line Editorial, Inc
. He is based in Minneapolis-St. Paul.