Eight New Events Have Been Added To The 2026 Olympic Winter Games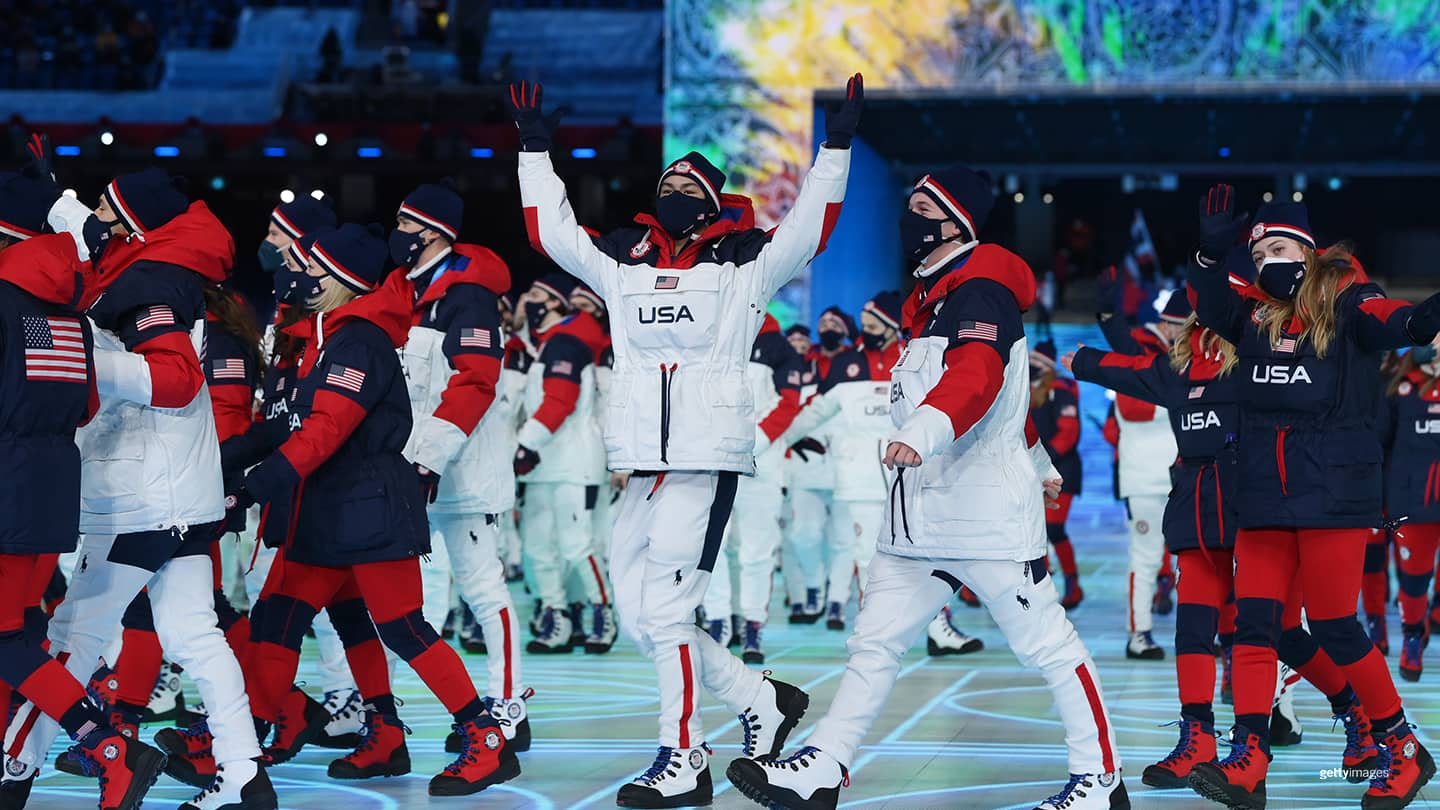 Team USA athletes wave during the Opening Ceremony at the Olympic Winter Games Beijing 2022 on Feb. 4, 2022 in Beijing.
Jaelin Kauf has reached the world cup podium 13 times in dual moguls. Now she'll be able to go for the Olympic podium in the event.

In case you missed it, the International Olympic Committee finalized the sports program last week for the Olympic Winter Games Milano Cortina 2026, with eight new events being added, including three that are part of a sport making its Olympic debut.

In addition to men's and women's dual moguls, the 2026 Winter Games will include mixed team skeleton, women's doubles luge, women's large hill ski jumping and three events in the new sport of ski mountaineering: men's sprint, women's sprint and mixed relay.

As part of the changes, the alpine mixed team parallel event will be dropped, while athlete quota spots were reallocated among the sports to keep the total number of athletes at 2,900. All of the new events will take place in existing venues as well.

The IOC hailed the changes for pushing the Winter Games closer than ever to gender equality. Women will compete in 50 medal events in Milano Cortina while men have 54. That's up from 46 women's events and 51 men's events at the 2022 Winter Games in Beijing. The number of mixed events remains at 12. Meanwhile, women will make up 47 percent of the athletes in 2026, up from 45.4 this year.

One event not accepted for inclusion was women's Nordic combined. Men have competed in the sport that tests athletes in ski jumping and cross-country skiing since the first Olympic Winter Games in 1924. Though women's Nordic combined has been contested internationally in recent years, the IOC said the sport wasn't developed enough to be added to the Games. It will be the only sport in Milano Cortina without women.

Most of the new events will be familiar to the fans who follow the sports on the world cup level.

Dual moguls is similar to the moguls event that has been part of the Olympics since 1992, except athletes compete head-to-head in a knockout format. Americans have had success in the event at other levels, with Kauf having won a silver and bronze medal at the world championships, in addition to her podiums on the world cup level. She is coming off a silver medal in moguls in Beijing.

Mixed team skeleton includes a man and woman from each country. Women's doubles luge is as it sounds. As part of the women's doubles event being added to the Games, the existing doubles event, which is technically open to men and women but effectively is a men's event, will officially become a men's event.

Ski jumping is another sport that was slow to include women, with men having competed in the Olympics for 90 years before a women's event was added in 2014. The addition of a women's large hill event gives men and women both two individual events in 2026, though the men have an additional medal opportunity in the team event.

The final additions are in ski mountaineering, also called skimo. In this sport, athletes equipped with specialized equipment race uphill and downhill, sometimes having to traverse technical elements such as icy rock faces. Racing takes place both on foot and on skis. It has been part of the Winter Youth Olympic Games since 2020.
Chrös McDougall has covered the Olympic and Paralympic Movement for TeamUSA.org since 2009 on behalf of
Red Line Editorial, Inc
. He is based in Minneapolis-St. Paul.