Four Years Later, Much Has Changed For Chloe Kim, But She's Still Atop Her Sport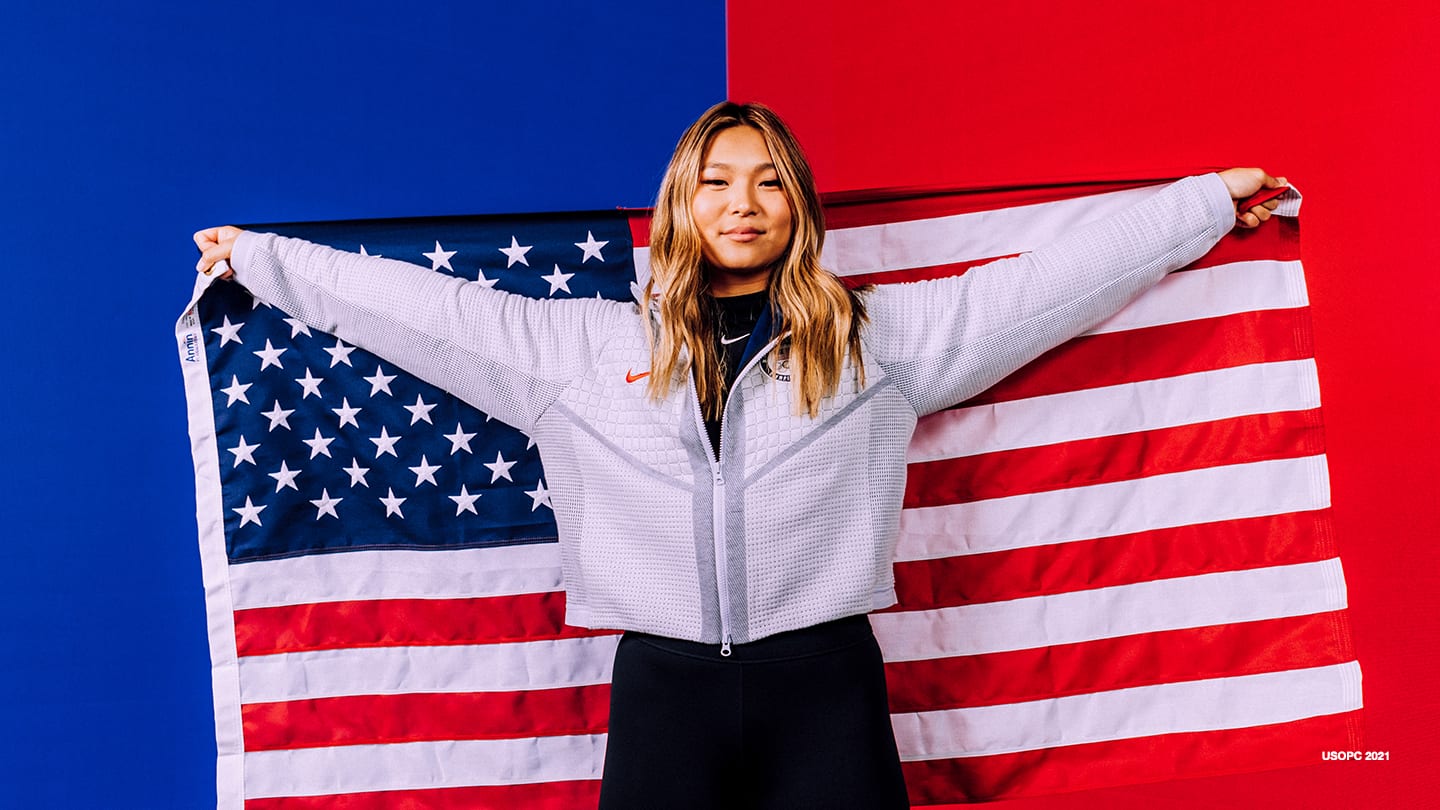 Chloe Kim poses for a portrait during the Team USA Beijing 2022 Olympic shoot on Sept. 12, 2021 in Irvine, Calif.
Chloe Kim went from snowboarding superstar to global superstar after she won the Olympic gold medal in halfpipe at the PyeongChang Winter Games in 2018.
At 17, she was the youngest woman ever to win Olympic gold in snowboarding, and her big smile, bubbly personality and social media shares — hangry! churros! — helped vault her into an international spotlight the likes of which few people will ever know. There were late night talk shows, awards shows, lots of endorsements (including a Barbie doll in her likeness) and even a shout-out from actress Frances McDormand during her Oscar acceptance speech. Kim was named one of Time magazine's 2018 most influential people.

Now Kim is 21 and ready to defend her gold medal in Beijing, and a lot has happened in the past four years.

The year after the Olympics was another one of outstanding achievements in snowboarding for Kim. During a practice session in the fall of 2018 she became the first woman to land a frontside double cork 1080, and she became the first one to attempt it in competition at the world championships in 2019. Although she just missed landing it, she locked down her first world title to go along with her fifth X Games title that year.

All the while, she was preparing to turn her attention to achievement in a much different setting: college.

Kim enrolled at Princeton, and told the New York Times, "I'd love to live just a normal life there, where maybe people don't recognize me and get to know me not because of what I do, but just because of me."

Kim recently admitted to the same outlet that the jump to superstardom following the Olympics had been a lot to take, and that a cruel text, mistakenly sent to her from a fellow top snowboarder, was particularly hurtful. A recent profile in Time detailed more of what she went through post-Olympics, and even much earlier, in even greater detail, from receiving racist comments on social media when she was just 13 to having difficulty with being recognized everywhere she went.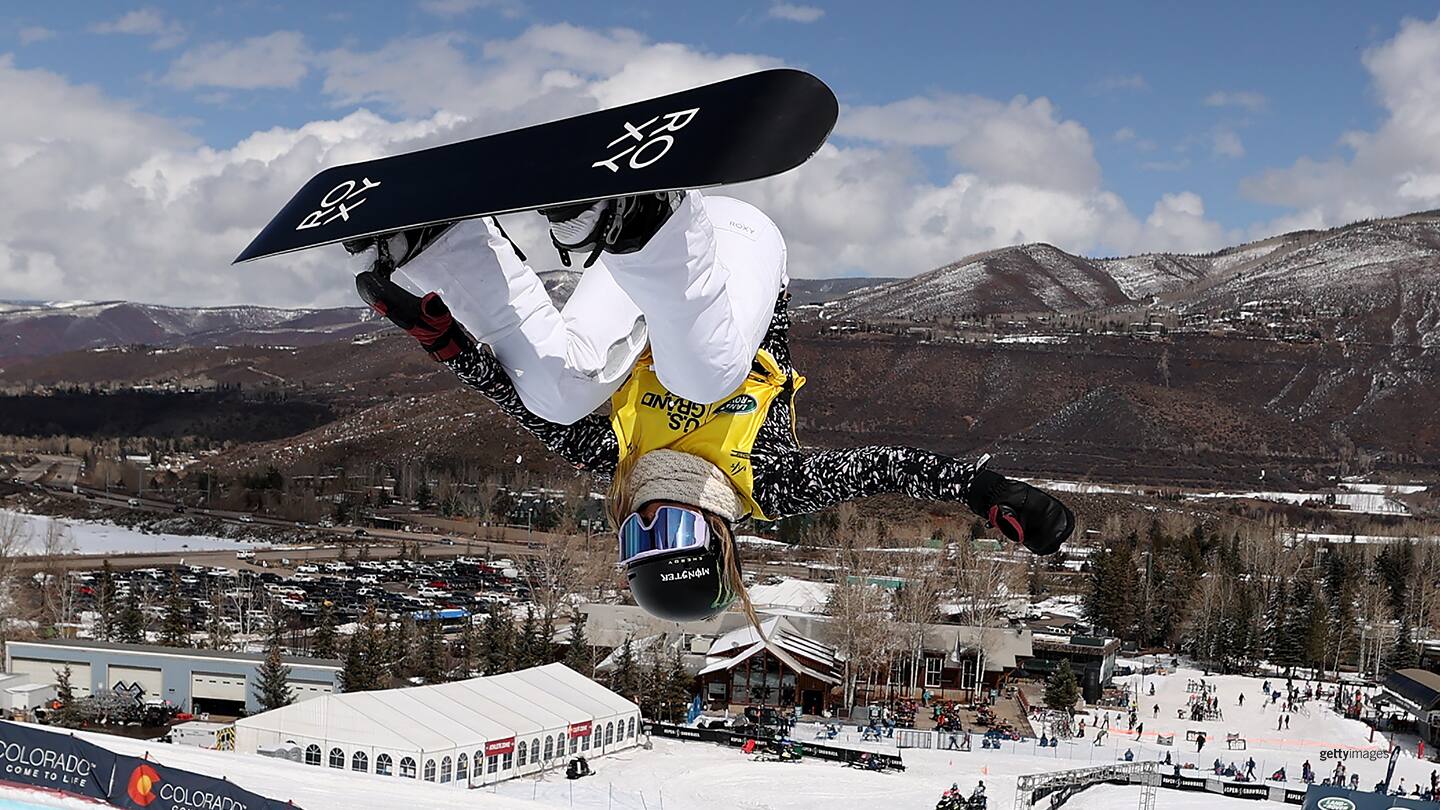 Chloe Kim competes in the women's snowboard halfpipe final during the Land Rover U.S. Grand Prix World Cup on March 21, 2021 in Aspen, Colo.
When Kim broke her ankle while competing at the U.S. Open in Vail, Colorado, in March of 2019 — taking second to Maddie Mastro and seeing her eight-contest winning streak come to an end — it forced the 18-year-old to take a break.

Kim started at Princeton and stayed off the mountain for 22 months. She didn't compete at all during the 2019-20 season, which ended prematurely as COVID-19 spread throughout the world. She eventually was able to escape her fame somewhat and settle into more of a normal teenager-at-college lifestyle. She credits her time there for her decision to start therapy and focus on her mental health.

But the world's top female snowboarder couldn't stay away forever.

Kim returned to competition in January 2021 at the world cup stop in Laax, Switzerland. She fell attempting a 1080 on her first run, then with that bit of rust and nerves shaken off went on to win the event.

Then she won the X Games.

Then she won the world championship.

She told U.S. Ski & Snowboard afterward, "This season I just wanted to land runs and not take it too seriously, but it's honestly been working in my favor. I'm super happy and just grateful to be here."
Fast forward to now and Kim still hasn't lost a competition since Mastro beat her at the U.S. Open back in 2019. Her victories include the Dew Tour back in December, which she won in dramatic fashion on her third and final run, and, most recently, another world cup win in Laax in mid-January.
She's also still every bit as in demand as ever with media and endorsements, with recent Instagram posts advertising the limited edition "Chloe Toast Crunch" cereal and special "SnoGurt" boxes with finger snowboards she designed with the yogurt snack manufacturers to go along with major newspaper magazine covers. She's also well aware, she told Time, of the comparisons between expectations on her and the expectations that were on Simone Biles last summer in Tokyo, as well as the similarities in the dangers inherent in their sports.
No matter what happens in Beijing, Kim shared just how excited she is to get the opportunity to compete again with an Instagram photo of the podium in PyeongChang, writing, "Time seriously does fly! I can't believe it's already been 4 years!! I am so excited to announce that I have officially secured my spot to represent @teamusa in the Beijing Olympics! Thank you all for the continuous love and support on this crazy journey! I can't wait!"
Karen Price is a reporter from Pittsburgh who has covered Olympic and Paralympic sports for various publications. She is a freelance contributor to TeamUSA.org on behalf of
Red Line Editorial, Inc.