Kaillie Humphries Wins Women's Monobob Gold, Two-Woman Bronze At Park City World Cup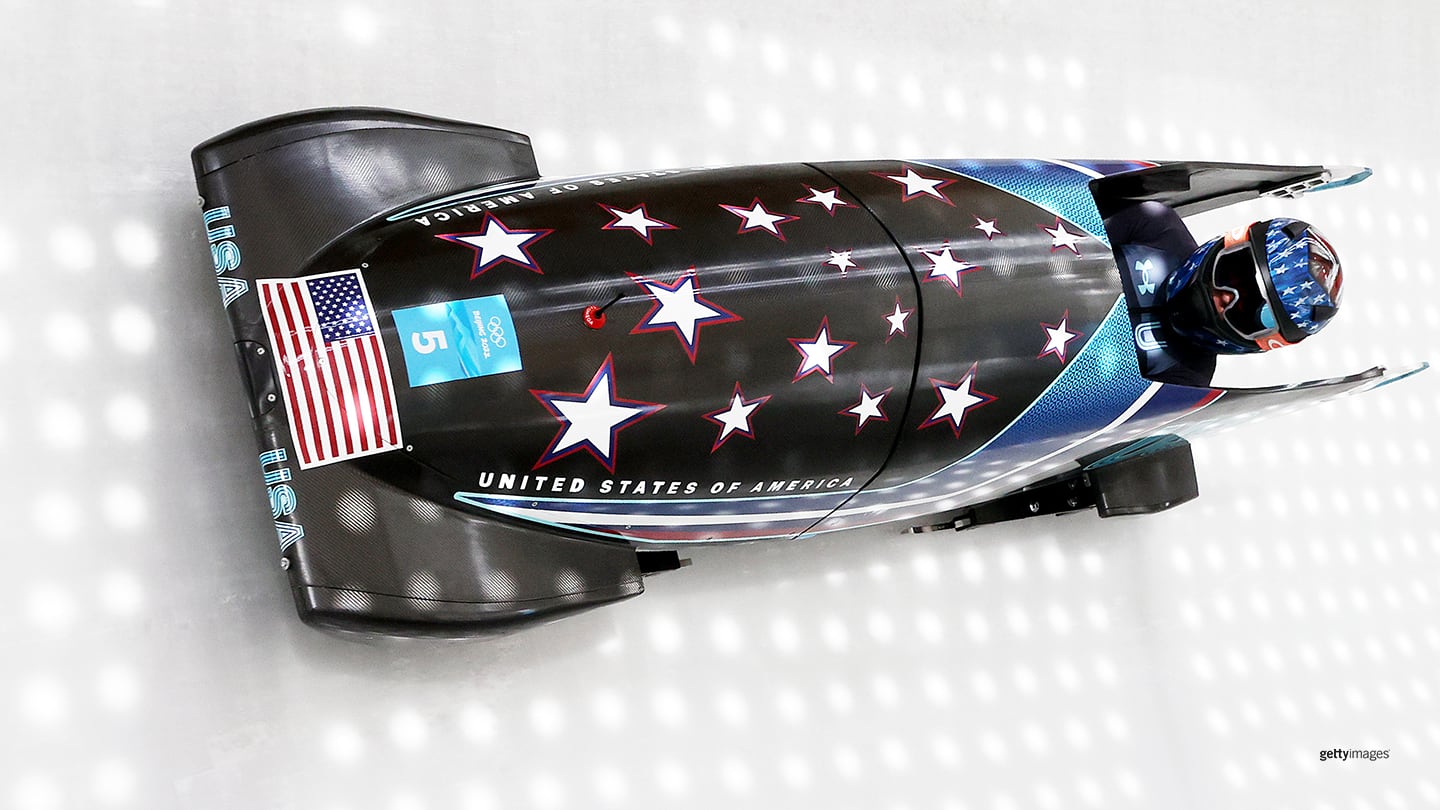 Kaillie Humphries competes in the women's monobob bobsleigh during the Olympic Winter Games Beijing 2022 on Feb. 14, 2022 in Yanqing, China.
Kaillie Humphries continued rolling this weekend in Park City, Utah.
In winning her first gold medal of the year on Friday in women's monobob and her third bronze medal on Saturday in two-woman bobsled, Humphries now has hardware in all four medal opportunities thus far in the young world cup season.
Humphries topped Germany's Lisa Buckwitz by .31 seconds with a track-record time of 1:42.93 Friday to capture the women's monobob gold medal. Then Saturday, Humphries and brakewoman Jasmine Jones won a bronze medal in two-woman in a time of 1:37.69. Their time was .32 seconds off the pace of Germany's Kim Kalicki and Leonie Fiebig. It was the first career world cup medal for Jones, a 26-year-old former track star at Eastern Michigan University who has competed in bobsled since 2018.
"So excited for today, track record, ice is awesome, to be able to be here at home in Park City is fantastic and walked away with the gold medal," Humphries said to USA Bobsled & Skeleton.
The win was the first for Humphries since taking the inaugural Olympic gold medal in women's monobob earlier this year at the Olympic Winter Games Beijing 2022. That was also Humphries' record third Olympic gold medal, and her first while competing for Team USA. She previously competed in two Olympics for Canada, winning two golds and a bronze medal in two-woman bobsled.
The 37-year-old — who has also won five world titles — is now attempting to be the first woman to compete in Olympic bobsled in her 40s by qualifying for the 2026 Games in Milano and Cortina, Italy. Humphries is currently the world cup leader in monobob and sits in third place in two-woman.
The world cup will stay in the U.S. as athletes head across the country to Lake Placid, New York, for the next event Dec. 16-18.
Todd Kortemeier is a sportswriter, editor and children's book author from Minneapolis. He is a contributor to TeamUSA.org on behalf of
Red Line Editorial, Inc.