News
Kendall Coyne-Schofield
U.S. Women Defeat Canada 5-2 At Hockey World Championship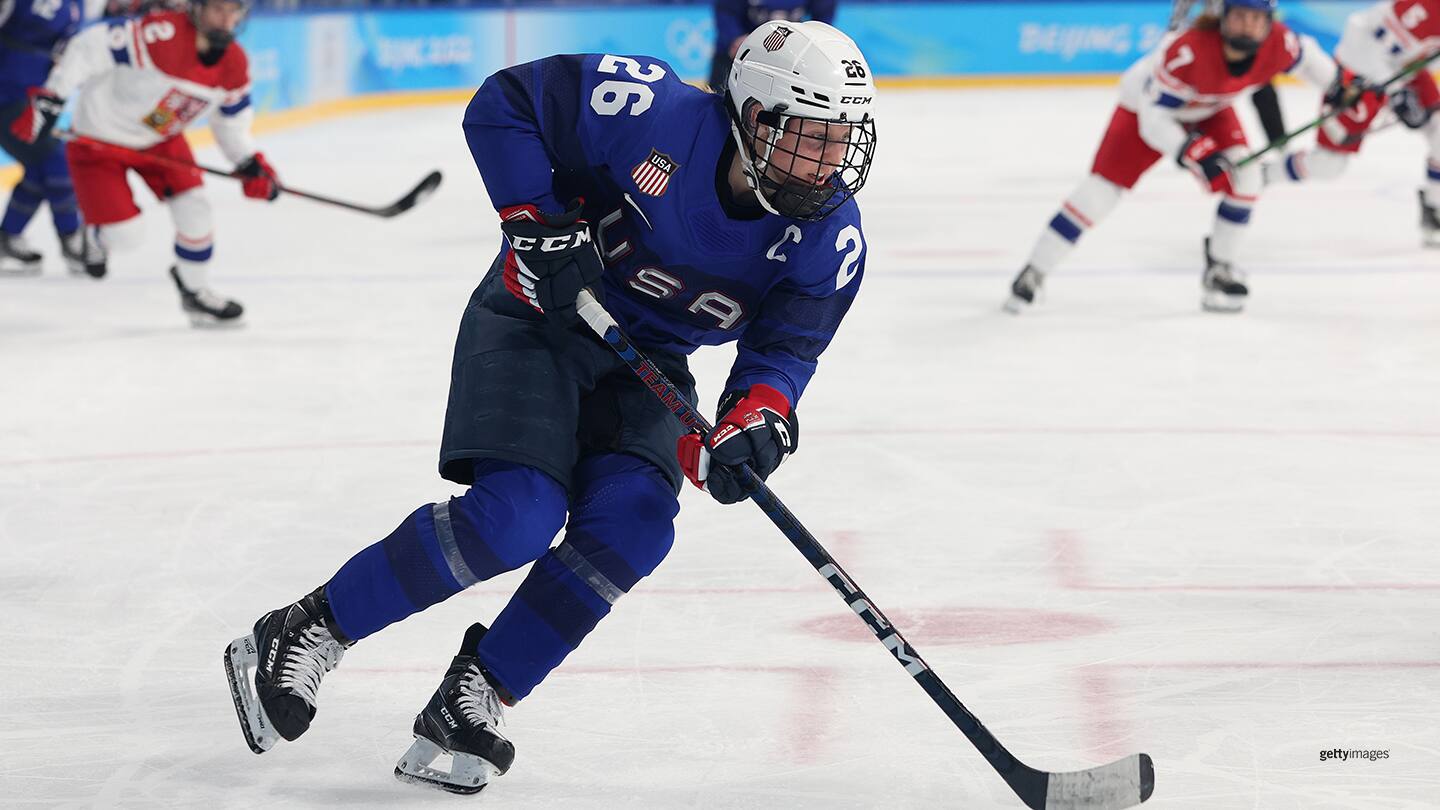 Kendall Coyne Schofield competes during the women's quarterfinals against Team Czech Republic at the Olympic Winter Games Beijing 2022 on Feb. 11, 2022 in Beijing.
It looked like déjà vu all over again for the U.S. women's hockey team heading into the first intermission against Canada on Tuesday.

Canada led 2-0 over the Americans in the final preliminary round game for both teams in the 2022 IIHF Women's World Championship in Denmark.

Canada had already beat the U.S. in a pre-tournament game 3-1 last Tuesday, which was similar to the recent results in competitive games between the two rivals. Canada beat the U.S. twice in the Olympic Winter Games Beijing 2022 in February, including a 3-2 victory in the gold-medal game.

That came less than a year after the Americans lost to their northern neighbors 3-2 in overtime in the 2021 world championship final, snapping a streak of five straight world titles for Team USA.

History did not repeat itself in the remaining 40 minutes in Tuesday's matchup, however. The U.S. responded with five unanswered goals to win 5-2 and finish the preliminary round undefeated.

Megan Keller scored her first goal of the tournament to get the U.S. on the board before Kelly Pannek tied the game up midway through the second period.

The third period was dominated by the U.S., as Lacey Eden, Kendall Coyne Schofield and Hilary Knight all scored to put away the Canadians.

Coyne Schofield's goal was her first of the tournament, but it gives her eight points, good enough for the second-most in the tournament thus far. She's one point behind teammate Taylor Heise, who assisted Knight's goal to give her seven in the tournament and nine points overall.

The Americans cruised through the rest of the preliminary round before facing Canada, winning games against Japan, Finland and Switzerland by an aggregate score of 25-1.

U.S. goalies Maddie Rooney and Nicole Hensley, who have split time throughout the preliminary round, both rank among the tournament's top four in save percentage, with each stopping more than 94 percent of shots faced, while Rooney leads all goalies with a 0.50 goals-against average.

The U.S. will head into Thursday's quarterfinal as the top seed in the tournament.

Both semifinals will take place on Saturday, and the bronze- and gold-medal games will take place on Sunday.

The expectation will be for the Americans to meet the Canadians again for the gold medal on Sunday, as 19 of the previous 20 world championship title games have featured the two North American rivals. The only exception was in 2019, when the Americans won their fifth straight world title against Finland, as Canada had to settle for bronze.
Luke Hanlon is a sportswriter and editor based in Minneapolis. He is a freelance contributor to TeamUSA.org courtesy of
Red Line Editorial, Inc.