Meet 10 Of Team USA's Hispanic Athletes In Honor Of Hispanic Heritage Month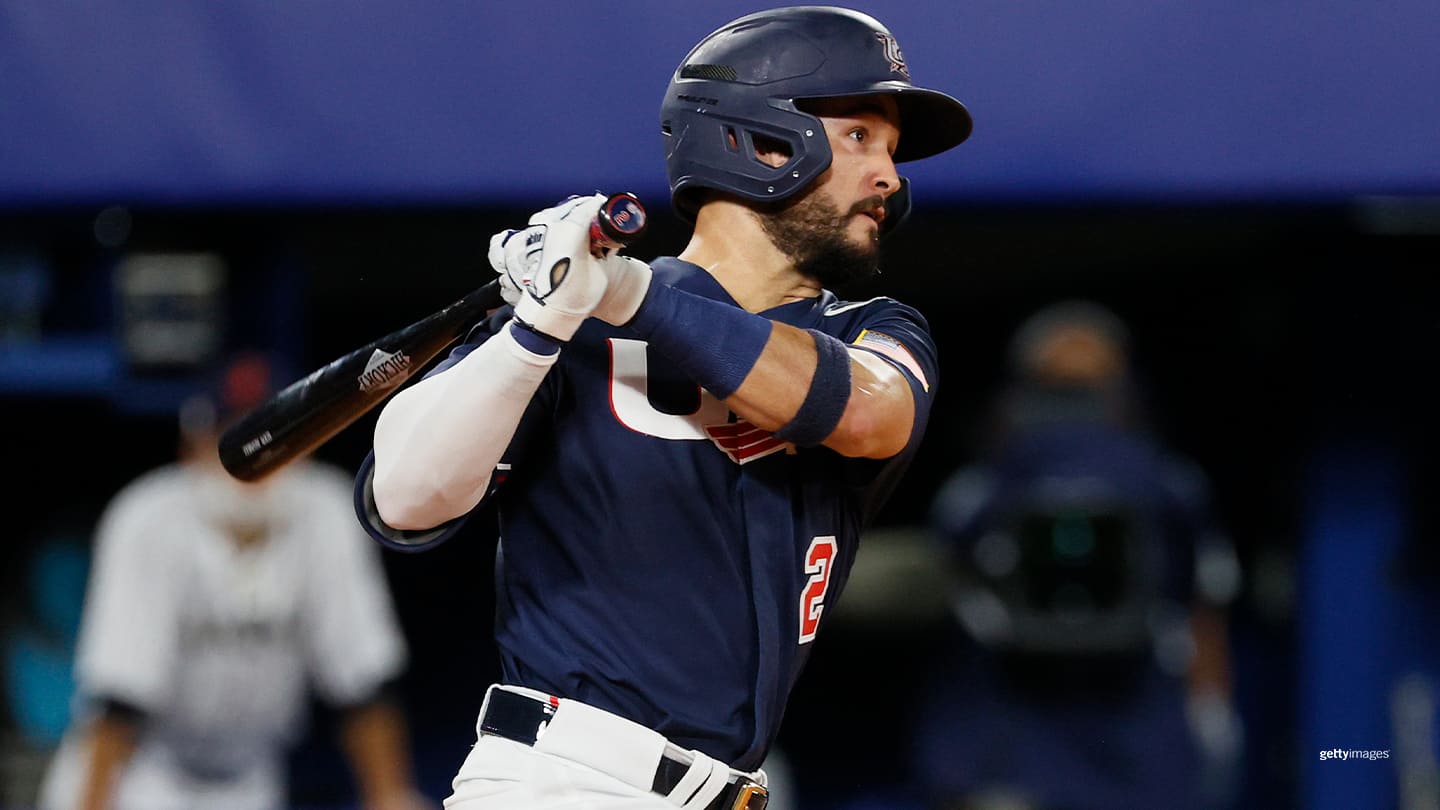 Eddy Alvarez competes during the gold-medal game against Japan at the Olympic Games Tokyo 2020 on Aug. 7, 2021 in Yokohama, Kanagawa, Japan.
Beginning Sept. 15 and running through Oct. 15, National Hispanic Heritage Month honors and celebrates Hispanic and Latino Americans and all their contributions to U.S. society.

The influence of these cultures can be found throughout the United States and on Team USA as well. In looking ahead to a month celebrating Hispanic heritage, here's a look back at some of the top Hispanic athletes from Team USA at the Olympic and Paralympic Games Tokyo 2020.
Eddy Alvarez, Baseball
The son of Cuban immigrants, Alvarez was born and raised in Miami, where he played baseball alongside a decidedly un-Florida sport, speedskating. What began with rollerblades on South Beach ended on the second step of the medal stand at the 2014 Olympic Winter Games in Sochi following the 5,000-meter relay. Alvarez then returned to baseball, and after making his Major League Baseball debut in 2020 was selected for the U.S. Olympic Team. Alvarez not only helped Team USA win the silver medal, he was chosen as one of the flag bearers for the U.S. delegation as it made its way into the Opening Ceremony.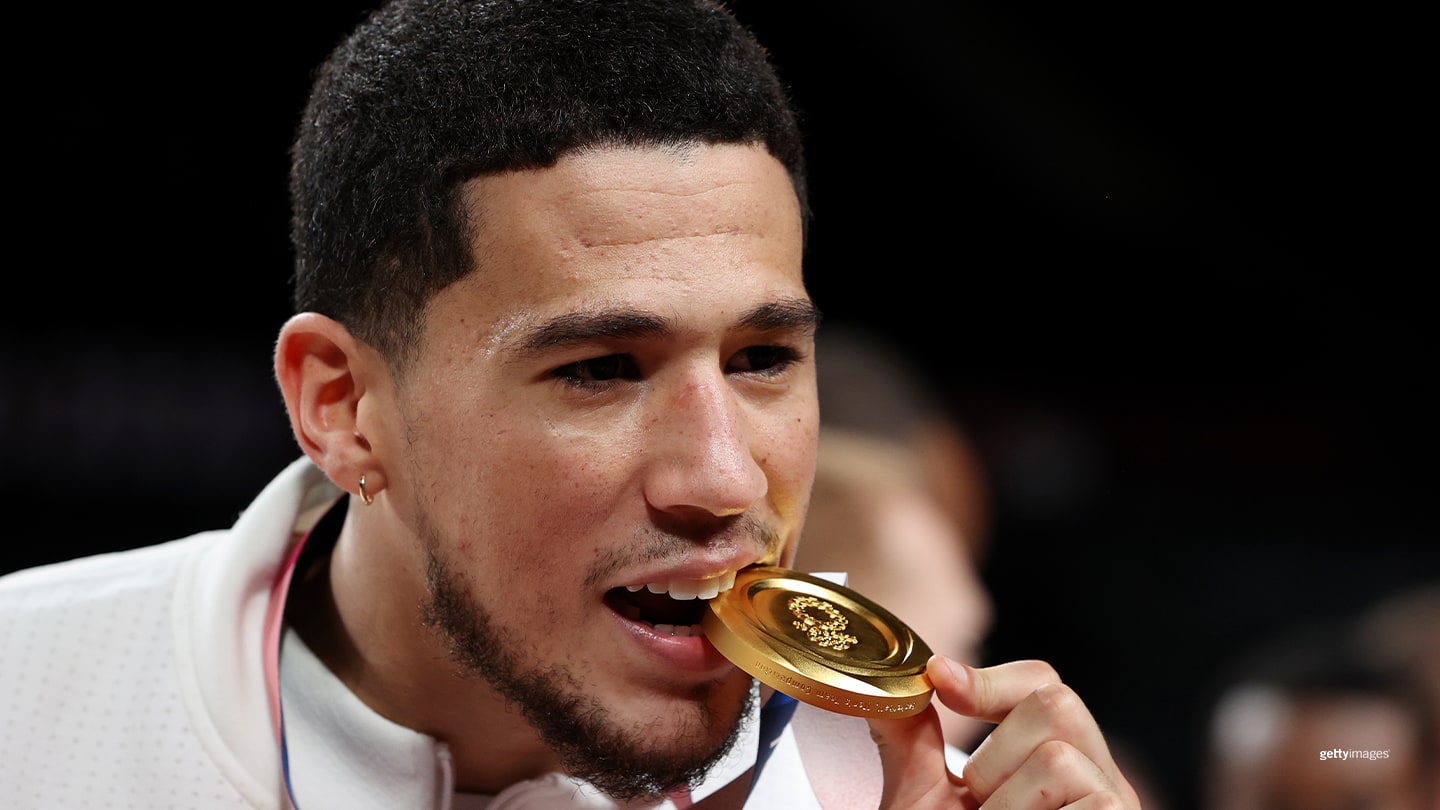 Devin Booker at the medal ceremony for the men's basketball final at the Olympic Games Tokyo 2020 on Aug. 7, 2021 in Saitama, Japan.
Through his mother's Mexican heritage, Booker was eligible to represent either Mexico or the United States in international play. Fortunately for USA Basketball, Booker chose Team USA and made his international debut in Tokyo. Fresh off a second consecutive All-Star season with the Phoenix Suns and just days removed from playing in the NBA Finals, Booker started five out of six games including the gold-medal win over France. Booker had his best game the round before, scoring 20 points in a win over Australia.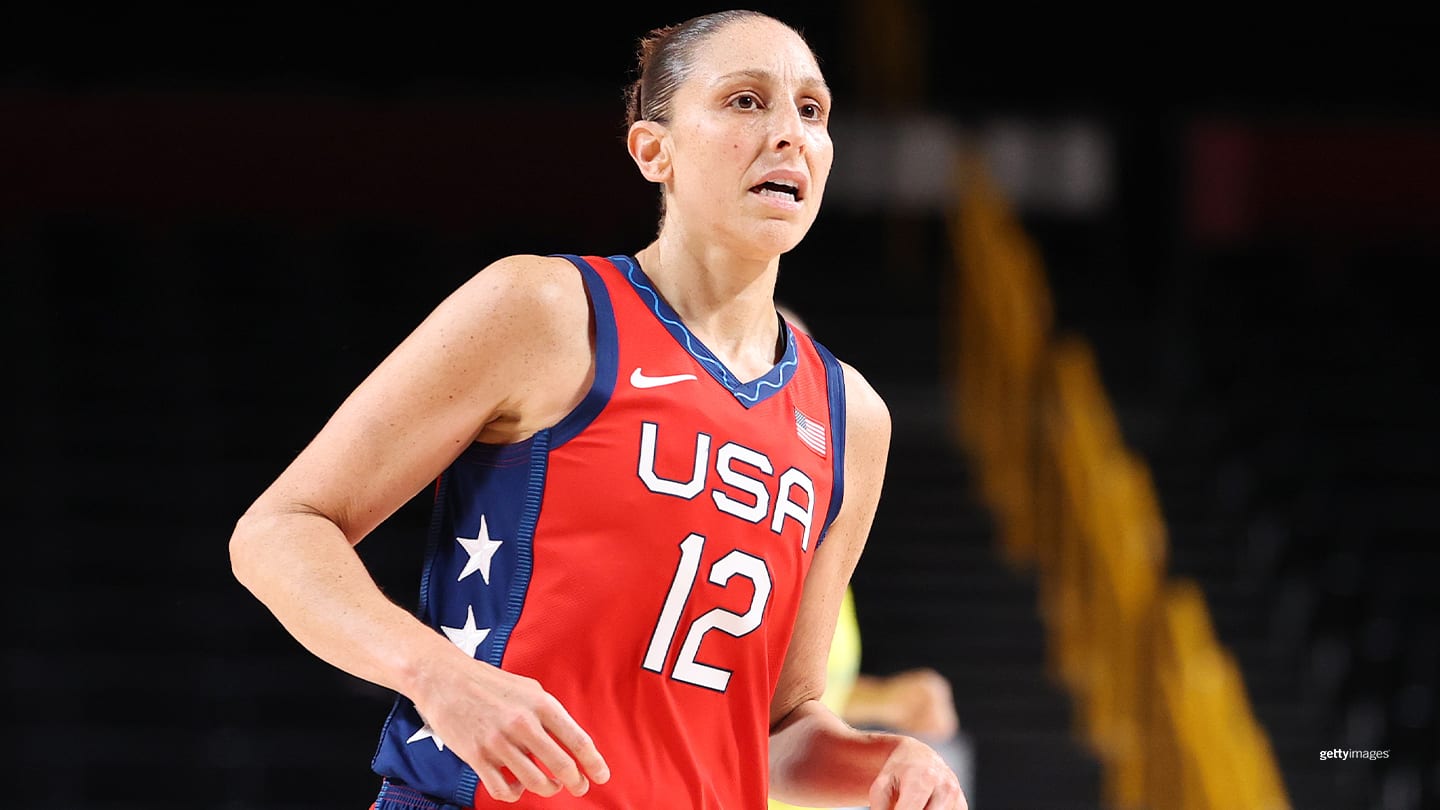 Diana Taurasi competes during the women's basketball quarterfinals at the Olympic Games Tokyo 2020 on Aug. 4, 2021 in Saitama, Japan.
Diana Taurasi, Basketball
Both Taurasi's parents were raised in Argentina, another basketball-crazy nation like the U.S., where Taurasi was born and raised. Tokyo was yet another historic chapter in Taurasi's career as she took home a fifth Olympic gold medal. She and teammate Sue Bird became the only players in basketball history to win that many Olympic gold medals. While Bird declared her international career over following the Games, Taurasi has played it more coy, saying when asked about her future, "I love Paris."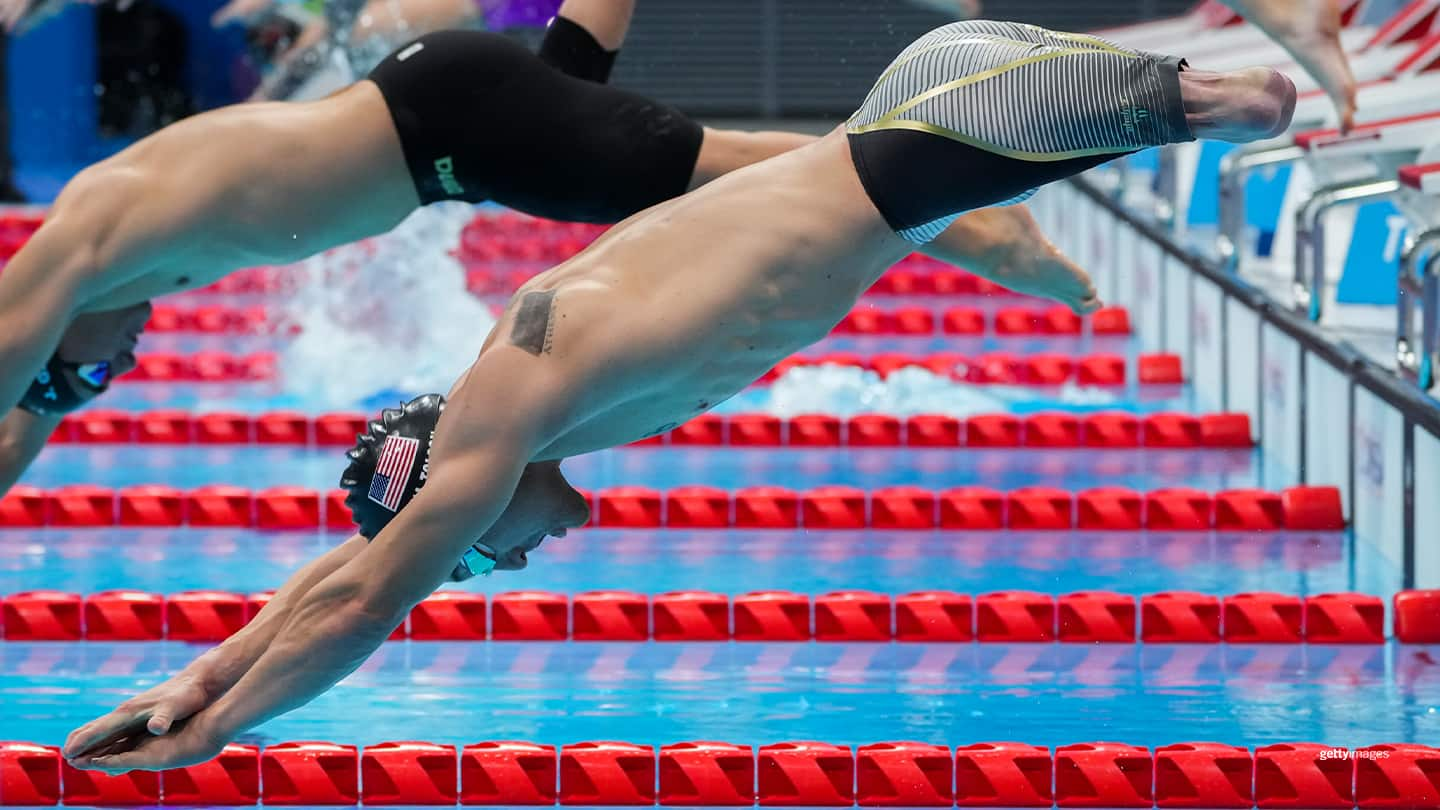 Rudy Garcia-Tolson competes in the men's 4x100-meter freestyle relay - 34 points final at the Paralympic Games Tokyo 2020 on Aug. 30, 2021 in Tokyo.
Rudy Garcia-Tolson, Para swimming
Garcia-Tolson's Tokyo journey was one of comeback, as the two-time Paralympic gold medalist felt his career was over following the 2016 Rio Games, his fourth. But then the Tokyo Games were postponed a year, and Garcia-Tolson felt the urge to compete again. But getting back in the pool wasn't easy, particularly with many of them shut down due to the COVID-19 pandemic. Garcia-Tolson found a helping hand from an unlikely source, actor David Duchovny. Having read about Garcia-Tolson's story, Duchovny offered his private pool to the Southern California native so he would have a place to train.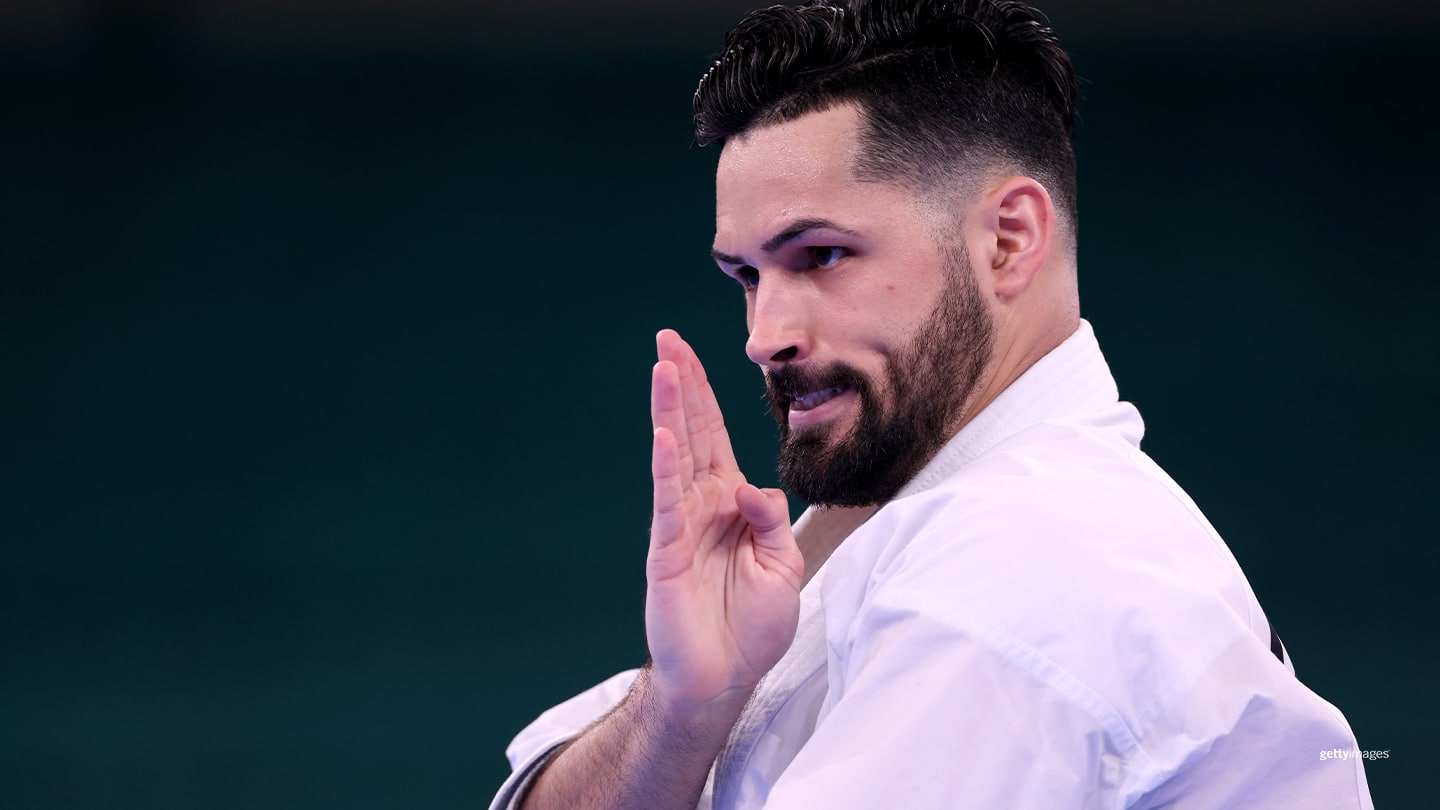 Ariel Torres competes during the men's karate kata ranking round at the Olympic Games Tokyo 2020 on Aug. 6, 2021 in Tokyo.
Torres was just 4 years old when he came to the U.S. from his native Cuba, and his karate career dates back almost as long. Torres began the sport at the age of 6, and for most of his life, competing at the Olympic Games was impossible as the sport wasn't on the program. But once it was added for Tokyo, Torres set his sights on becoming an Olympian. He entered the Games as the top-ranked American karateka at 10th in the world, and was able to capture the first Olympic karate medal for Team USA by winning bronze in men's kata.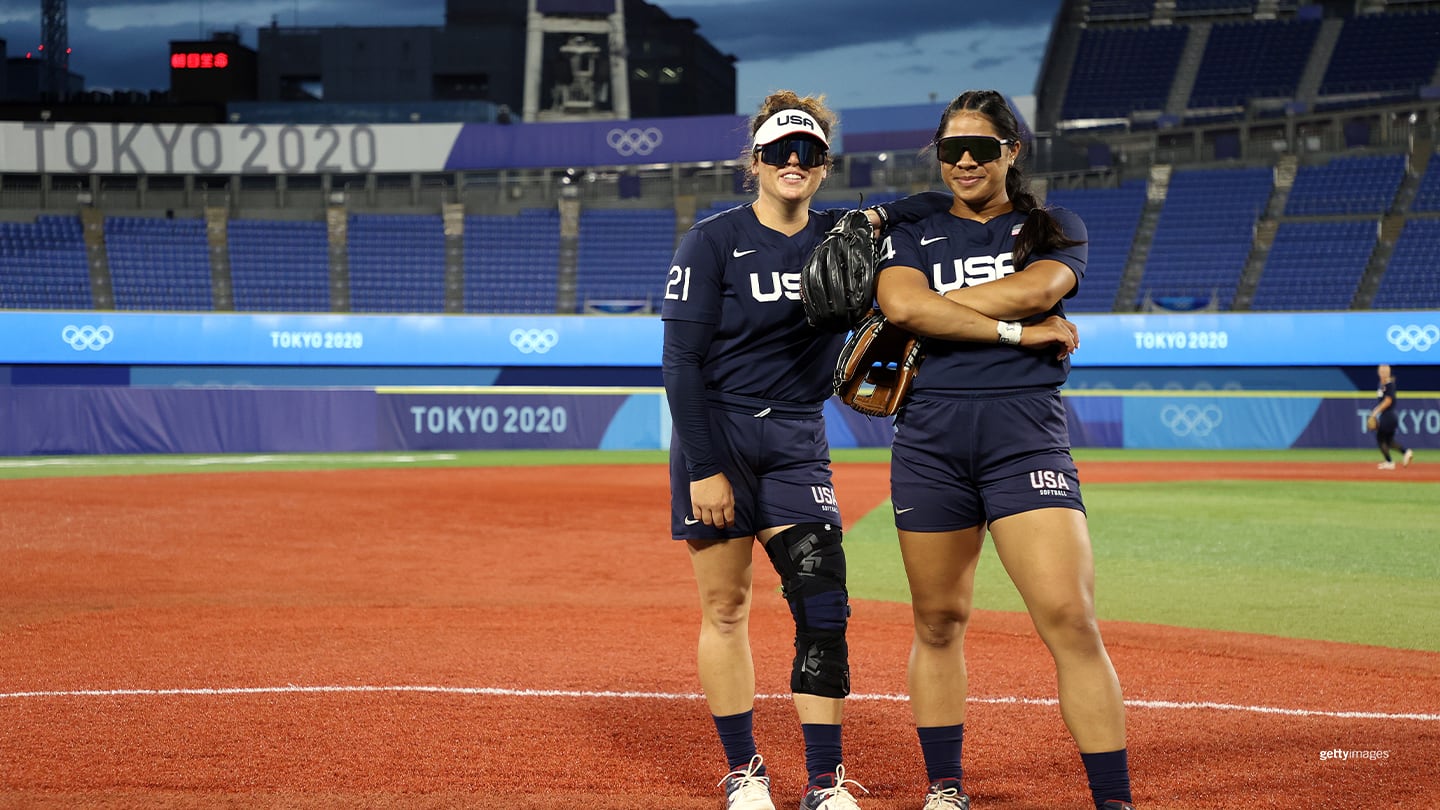 Rachel Garcia and Dejah Mulipola pose before the women's gold-medal game at the Olympic Games Tokyo 2020 on July 27, 2021 in Yokohama, Kanagawa, Japan.
While returning Olympians Monica Abbott and Cat Osterman may be more recognizable names among U.S. pitchers, Garcia enjoys a reputation as one of the greatest collegiate pitchers of all time. Garcia joined Team USA for the return of softball to the Olympic program fresh off winning her second NFCA National Player of the Year award with the UCLA Bruins. Abbott and Osterman shouldered the pitching load as Garcia saw limited action in helping Team USA to a silver medal.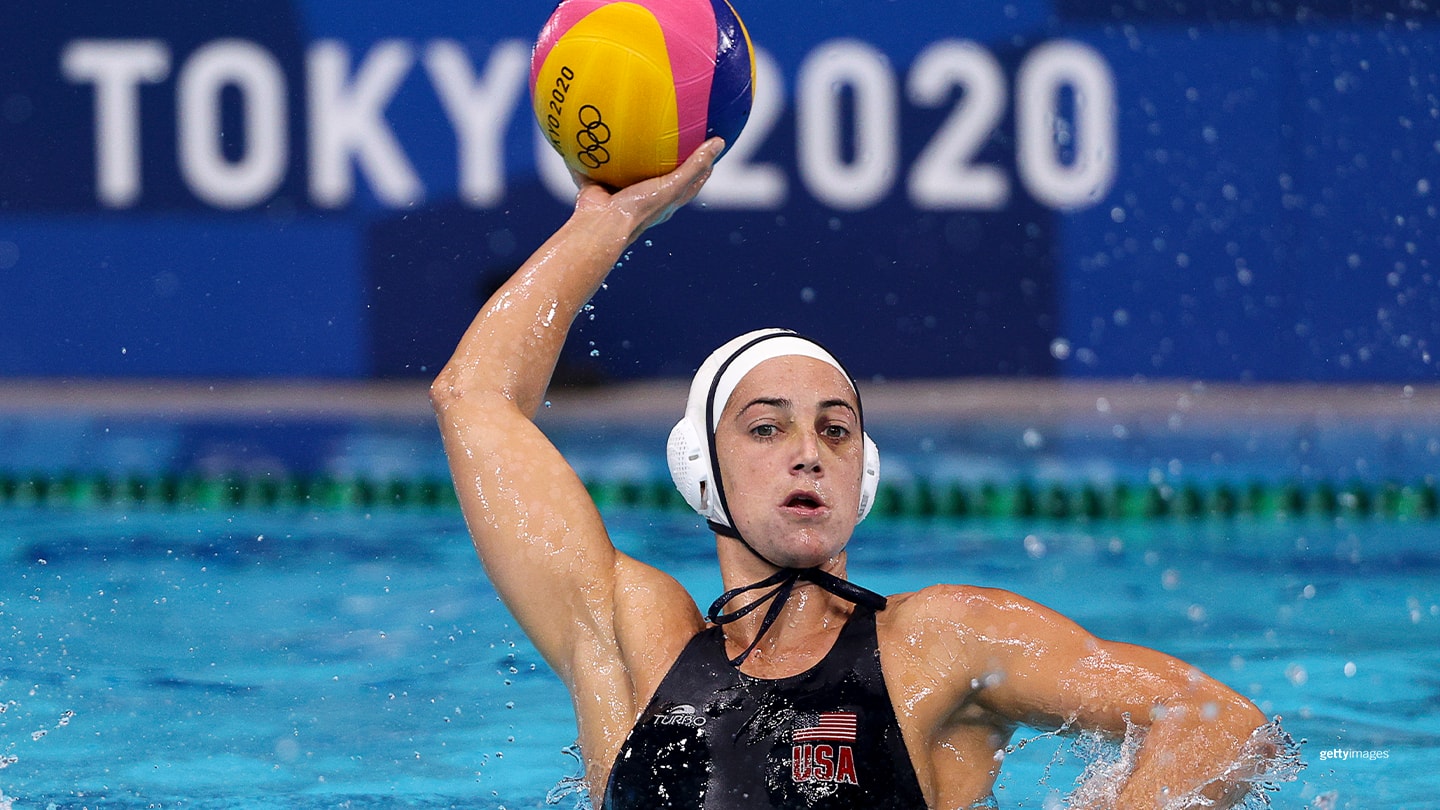 Maggie Steffens competes during the women's preliminary round at the Olympic Games Tokyo 2020 on July 30, 2021 in Tokyo.
Maggie Steffens, Water Polo
Steffens grew up in a water polo household, following the example of her father Carlos who played in three Pan American Games for Puerto Rico before an All-American career at the University of California. She also followed in the footsteps of sister Jessica, her teammate at the 2012 London Games. Tokyo was the third gold medal in a row for Maggie, and she finished in a tie for second among leading goal scorers with 18. She also finished tied for seventh in blocks with six.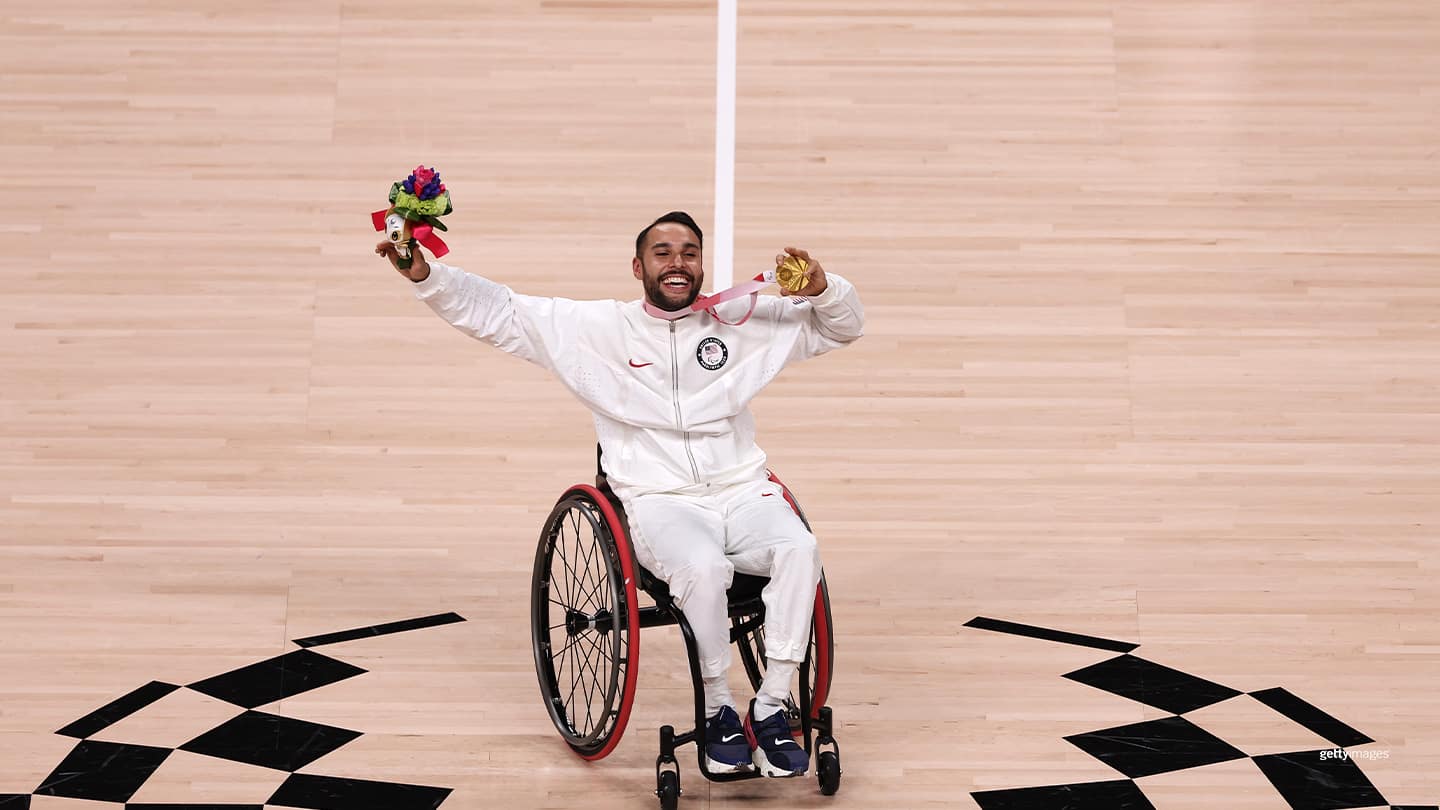 Jorge Sanchez celebrates after the men's wheelchair basketball medal ceremony at the Paralympic Games Tokyo 2020 on Sept. 5, 2021 in Tokyo.
Jorge Sanchez, Wheelchair Basketball
It wasn't easy to break into the U.S. men's wheelchair basketball team as it returned eight players from the team that won gold in Rio. Sanchez was one of the four newcomers, though he didn't lack for experience. Sanchez had been on the national team since 2013 and was one of 11 returnees from the team that won gold at the 2019 Parapan American Games. Sanchez played sparingly in his first Paralympic Games, contributing to Team USA's repeat as gold medalists.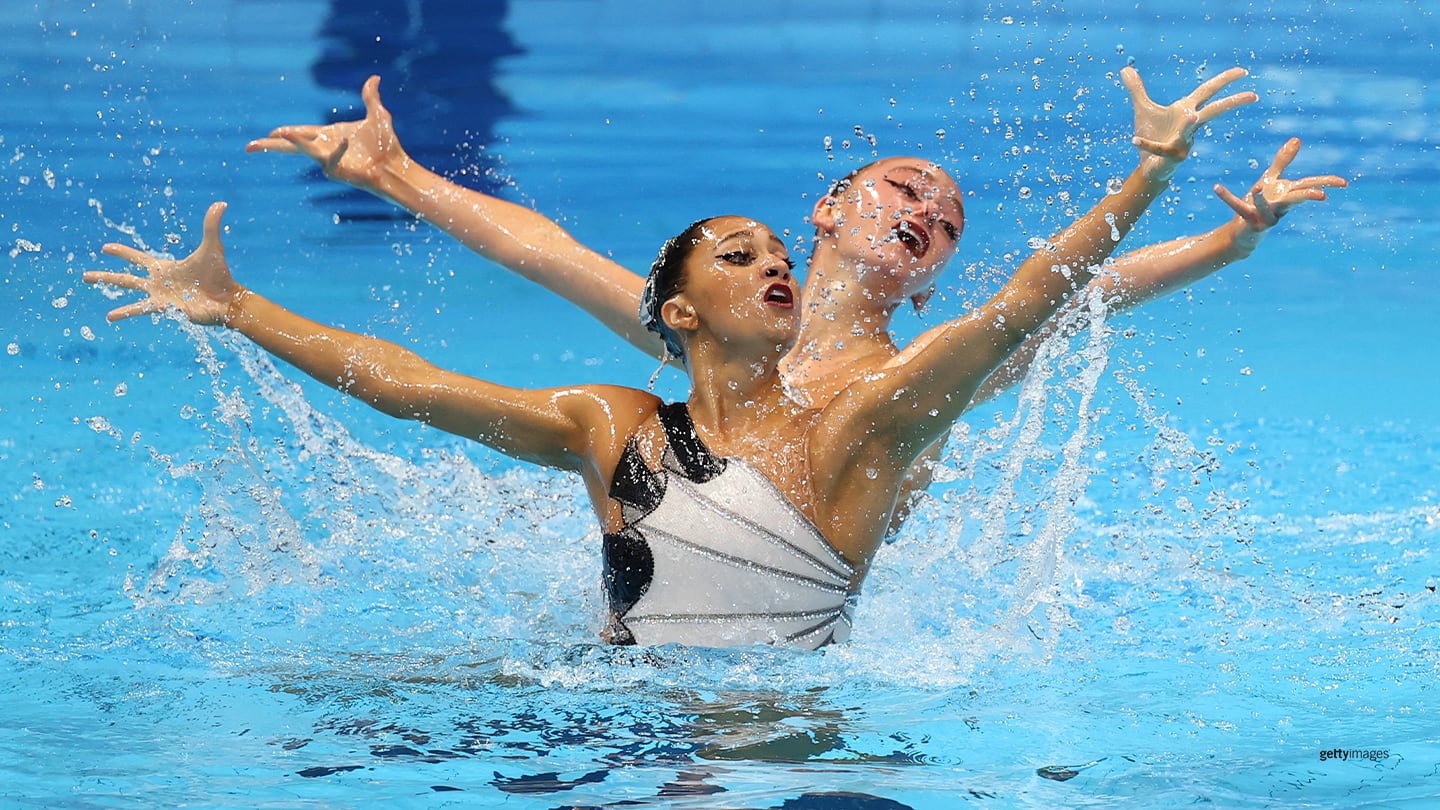 Anita Alvarez and Lindi Schroeder compete in the artistic swimming duet technical routine at the Olympic Games Tokyo 2020 on Aug. 3, 2021 in Tokyo.
Anita Alvarez, Artistic Swimming
Few athletes had a tougher on-ramp to Tokyo than Alvarez, who lost consciousness in the pool in a June qualifier but recovered to swim in the technical routine later the same day. Alvarez, a Mexican-American whose mother Karen swam in the 1984 U.S. Olympic Team Trials, went on to compete at her second Olympic Games and placed 13th in duet with partner Lindi Schroeder.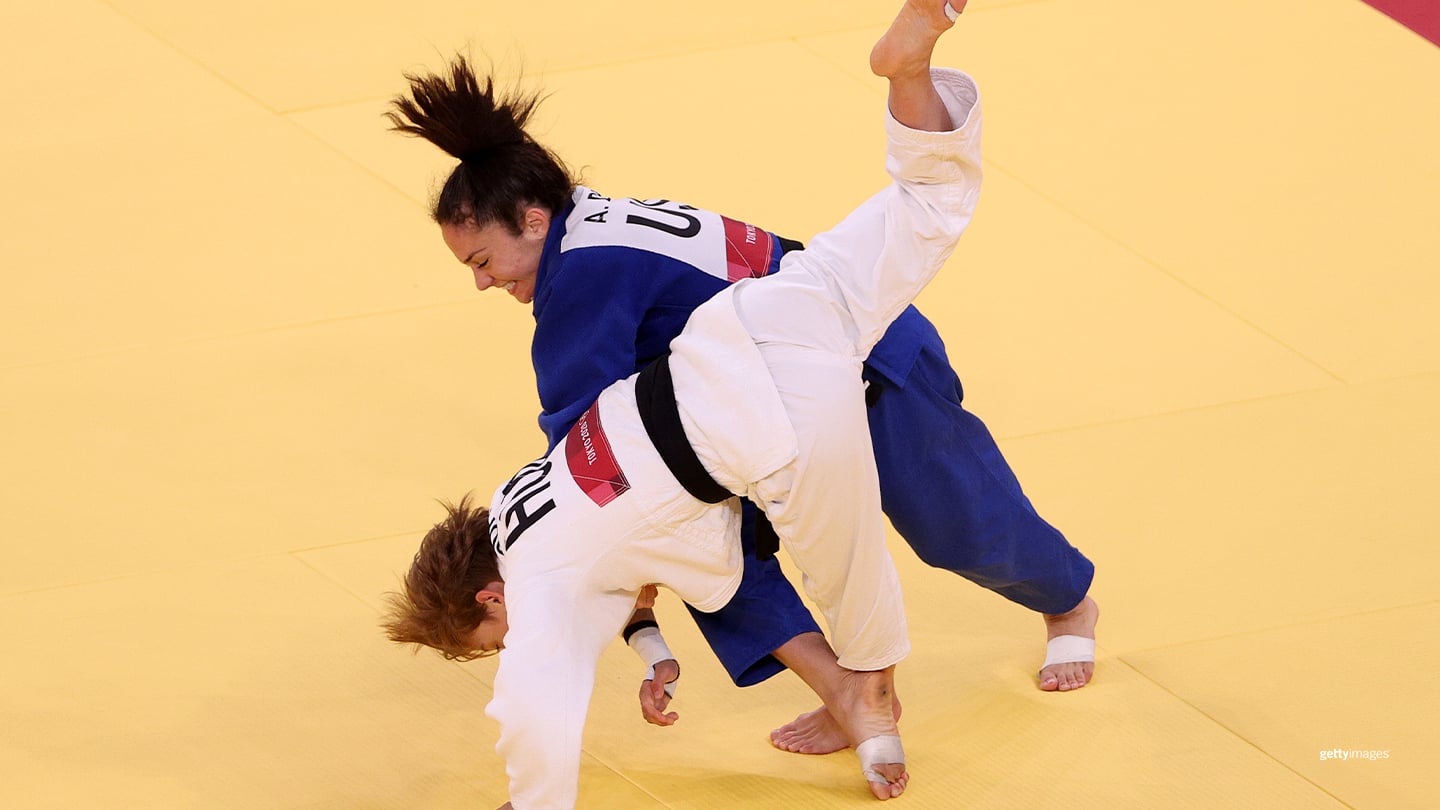 Angelica Delgado competes during the women's judo 52kg elimination round at the Olympic Games Tokyo 2020 on July 25, 2021 in Tokyo.
Another athlete who went into the family business, Delgado's father Miguel was on the Cuban national judo team and taught his daughter everything he knows. Without him, she says, she never would have put on a judogi. The two-time Pan American Games medalist made her second Olympic appearance in Tokyo as the top-ranked American at 52 kg. Delgado won her first match at the Nippon Budokan and advanced to the Round of 16, one better than what she did in Rio five years ago.
Todd Kortemeier is a sportswriter, editor and children's book author from Minneapolis. He is a contributor to TeamUSA.org on behalf of
Red Line Editorial, Inc.