Speedskaters Erin Jackson, Joey Mantia Close Out Stavanger World Cup With Silvers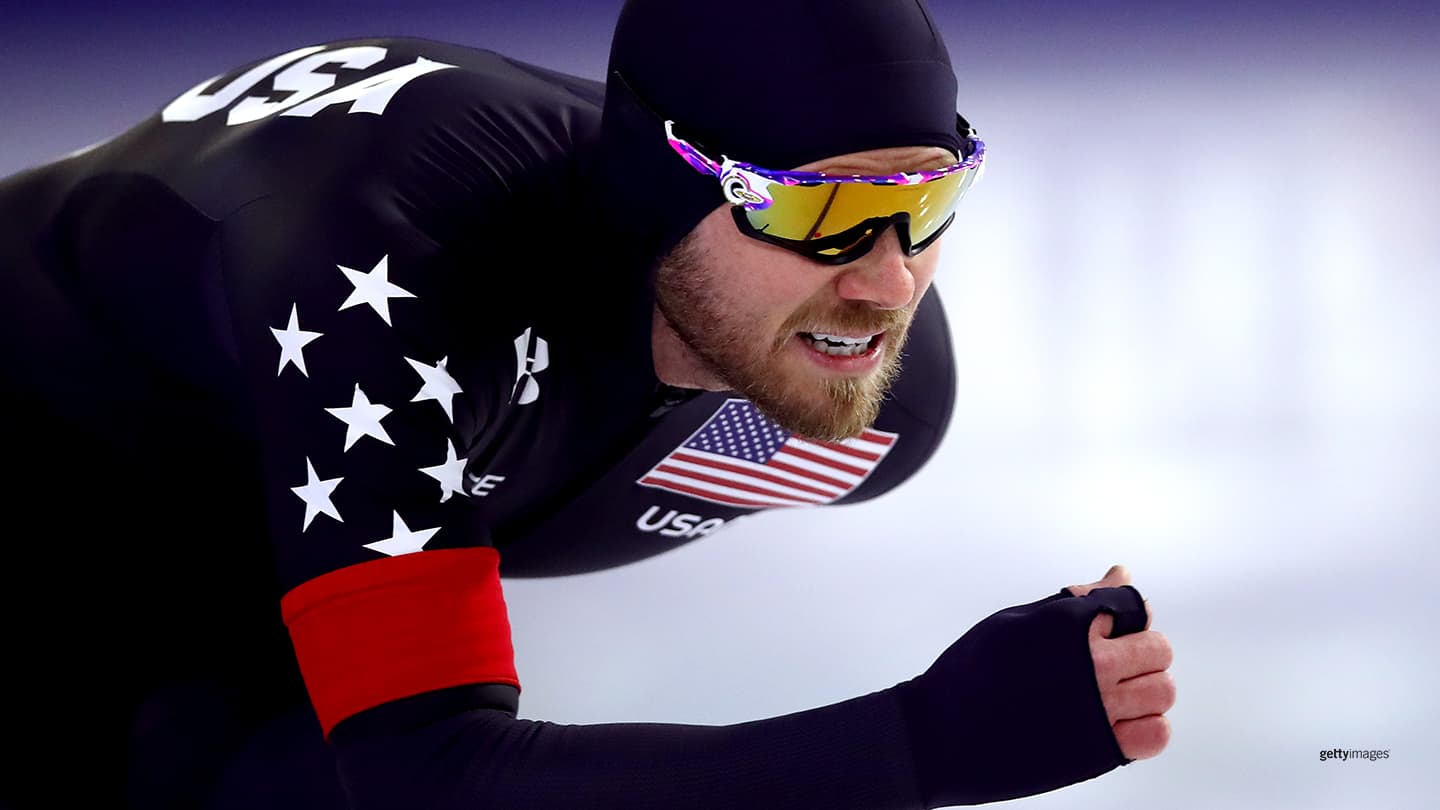 Joey Mantia competes in the 1500m Mens Final during Day Two of the ISU World Cup Speed Skating on Jan. 23, 2021 in Heerenveen, Netherlands.
Erin Jackson's winning streak is over, but her podium streak continues.

And not only that, but Joey Mantia also collected a silver medal as the second long track speedskating world cup of the season concluded Sunday in Stavanger, Norway.

After going 3-for-3 in 500-meter world cup races to start the season, Jackson finished second behind Olympic champion Nao Kodaira of Japan in what has already turned into a must-see matchup at the distance.

Kodaira was second to Jackson in the two races last weekend in Poland, where Jackson beat Kodaira's track record in the process of collecting her first-ever world cup victory then bested it in the second. In so doing Jackson also became the first Black woman to win a long track speedskating world cup event.

Again on Saturday in Stavanger, Norway, Jackson beat Kodaira for win No. 3. On Sunday, however, Kodaira finished with a time of 37.523, just .14 seconds ahead of Jackson. It's been a remarkable start to the season for Jackson, 29, whose best world cup finish prior to her season-opening win was ninth place. She'll be looking to make her second Olympic team this year.

Mantia, who was third in the men's 1,500-meter in Poland last weekend, jumped up one spot on the podium at the same distance on Sunday. The multi-time world champion in the mass start finished with a time of 1:45.552, which was .38 seconds behind winner Zhongyan Ning of China.

Brittany Bowe was also back in action on Sunday, having won the 1,000-meter distance when competition began on Friday. It was her second victory in a row at 1,000 meters, winning by nearly a second in her signature distance. On Sunday she raced in the 1,500-meter final and finished seventh with a time of 1:57.316. She was second in the 1,500 in Poland last weekend.

Jackson, Bowe and Mantia all hail from Ocala, Florida, and all started as inline skaters before making the switch to ice and pursuing their Olympic dreams.

The world cup series now moves back to North America for events in Salt Lake City and in Calgary, Alberta, before the U.S. team gathers in Milwaukee for the U.S. Olympic Team Trials in January.
Karen Price is a reporter from Pittsburgh who has covered Olympic and Paralympic sports for various publications. She is a freelance contributor to TeamUSA.org on behalf of Red Line Editorial, Inc.