Ashley Caldwell, Chris Lillis Win Silver Medals At Aerials World Championships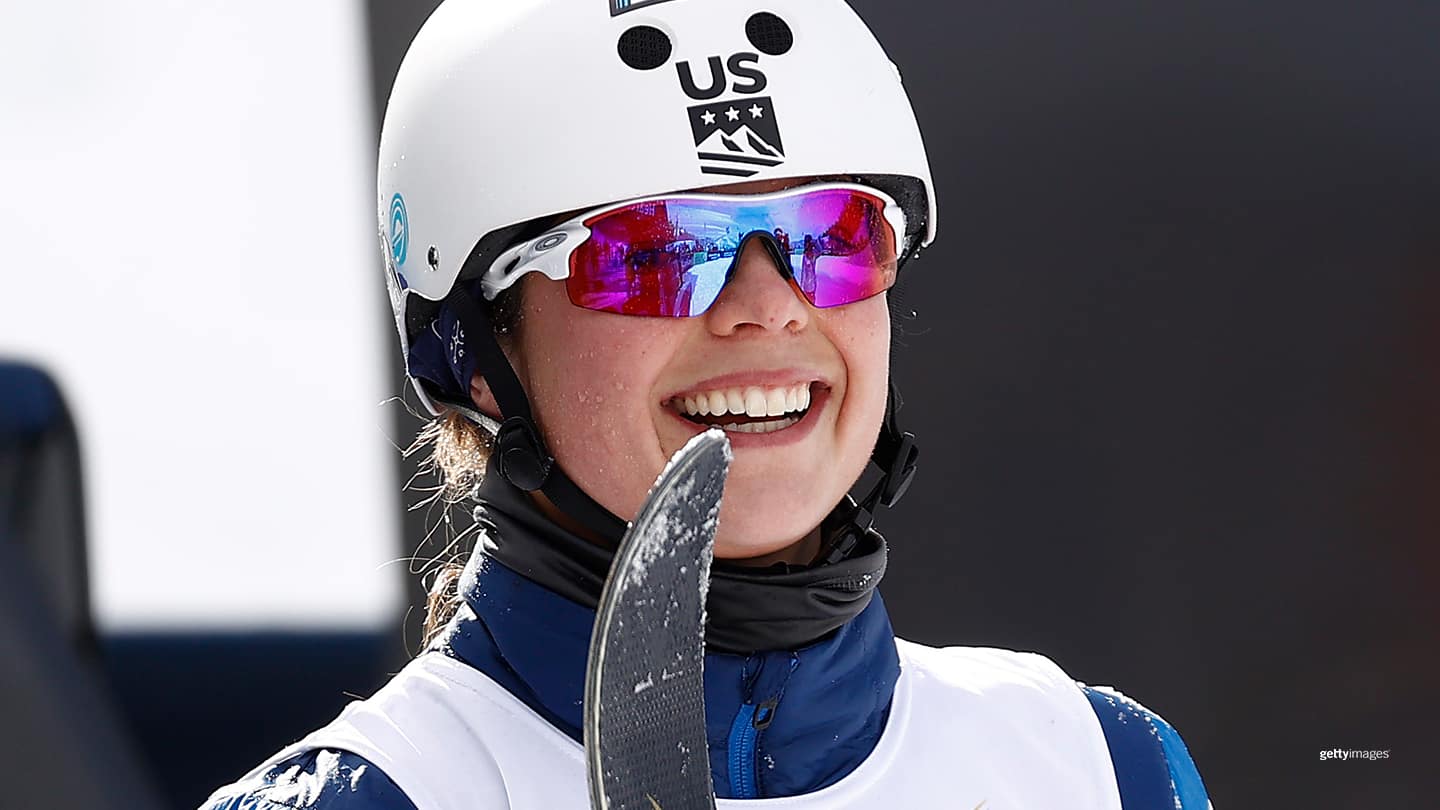 Ashley Caldwell after her jump in the Woman's Aerials Final during the 2021 Intermountain Healthcare Freestyle International Ski World Cup at Deer Valley Resort on Feb. 06, 2021 in Park City, Utah.
Two Team USA skiers, one a three-time Olympian and the other in just his second world championships, each earned silver medals in aerials Wednesday in Almaty, Kazakhstan.

Ashley Caldwell, she the Olympian and 2017 aerials world champion, earned her first world championship medal since that 2017 title. Her final round score of 101.74 was well ahead of third place Liubov Nikitina of the Russian Ski Federation (RSF), but she couldn't catch Australia's Laura Peel in first with 106.46. Caldwell ties Nikki Stone for most U.S. women's aerials medals at worlds.

Peel, also the world cup aerials leader, and Caldwell have now combined for three of the last four aerials world championships. With one event to go, Caldwell ranks fourth in the world cup standings among three other U.S. skiers in the top five.

Chris Lillis, who finished seventh at his world championship debut in 2019, nearly pulled off the gold medal. He finished between a pair of athletes from the RSF, just 1.5 points back of first place Maxim Burov and ahead of Pavel Krotov. Lillis becomes the first man since his brother Jon in 2017 to medal for the U.S. in aerials at the world championships.

Lillis may be relatively new to the world championships but is no stranger to the world cup circuit. He made his debut at the age of 17 in 2016 and won in just his fourth event, becoming the youngest man ever to win an aerials world cup. Lillis recorded one podium finish this season, a second place in Moscow in January.
Todd Kortemeier is a sportswriter, editor and children's book author from Minneapolis. He is a contributor to TeamUSA.org on behalf of
Red Line Editorial, Inc.