U.S. Wrestlers Win Three Gold Medals And Nine Overall At Poland Open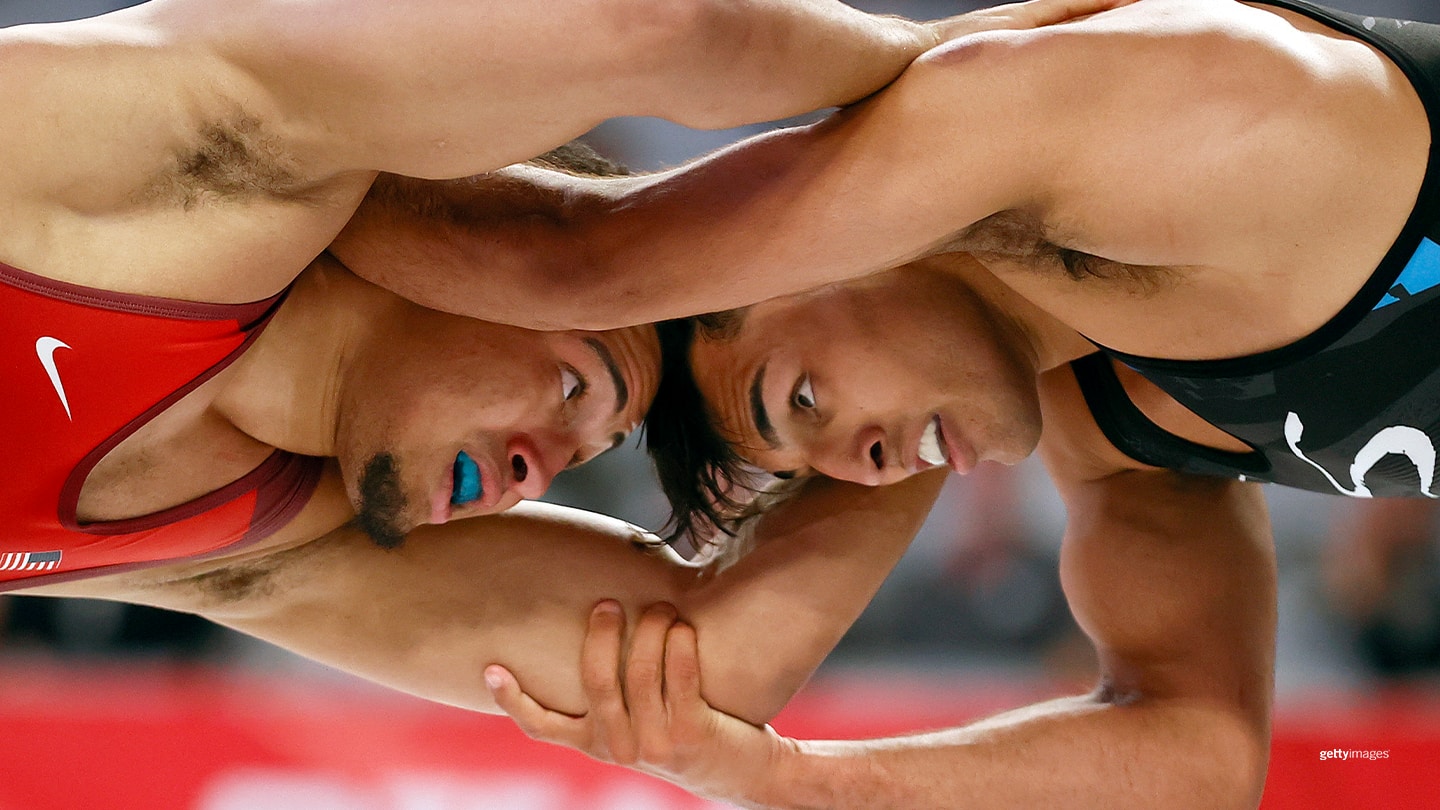 (L-R) Aaron Brooks competes against Zahid Valencia during U.S. Olympic Wrestling Team Trials on April 2, 2021 in Fort Worth, Texas.
The eyes of the wrestling world will soon be on this summer's Olympic Games Tokyo 2020 but soon to follow will be the world championships in October, and this past week's Poland Open had implications for both.

The Open was the final point-scoring event for the purposes of seeding at the Games, and also the last Ranking Series event for seeding at the world championships. Team USA sent 22 wrestlers to Warsaw, including members of the upcoming U.S. Olympic Team. The U.S. delegation performed well, bringing home three gold medals and nine total.

In men's freestyle, the U.S. came out hot with two gold medals on the first day of action on June 8. Alec Pantaleo, fresh off winning gold at the 2021 Pan American Championships, met two-time world championship medalist James Green in an all-American final at 70 kg. Both wrestlers defeated a former world champion in the semifinals to make it to the final. After losing 8-0 to Green in the round-robin, Pantaleo turned the tables to win 5-3.

The second gold medal came from 2019 national champion Zahid Valencia at 86 kg. Valencia took down former world bronze medalist Sandro Aminashvili of Georgia 10-0. Valencia used five takedowns to score the victory in under two minutes.

On Day 2, Cornell standout Yianni Diakomihalis won the final U.S. gold medal of the Open, defeating hometown favorite Eduard Grigorev 7-4 at 65 kg. The two-time NCAA champ beat Grigorev twice, also besting him in the round-robin 9-3. Grigorev was a bronze medalist at this year's European championships.

Nick Gwiazdowski, runner-up at the 2020 U.S. Olympic Team Trials for Wrestling at 125 kg., lost in the final to Amir Hossein Zare of Iran in 2:39. Nate Jackson, gold medalist from the Pan American Championships, beat Rustam Shodiev of Uzbekistan 10-0 to win a bronze medal at 92 kg. And Joey McKenna, another Pan Ams gold medal winner, got a bronze of his own with a forfeit win over Vasyl Shuptar of Ukraine at 65 kg.

U.S. women took home a pair of bronze medals. At 53 kg., 2019 Poland Open champ Amy Fearnside scored a 2-1 win over Ekaterina Poleshchuk after trailing 1-0 at the break. At 68 kg., Forrest Molinari beat 2020 European champion Khanum Velieva of Russia with a pin as time expired. Olympic-bound Helen Maroulis did not advance to the medal matches.

The U.S. failed to medal in Greco-Roman, with Olympic-bound wrestler Alejandro Sancho losing in his first match and Alan Vera going out in the quarterfinals after winning his opener.
Todd Kortemeier is a sportswriter, editor and children's book author from Minneapolis. He is a contributor to TeamUSA.org on behalf of
Red Line Editorial, Inc.