Chase Kalisz Wins Gold In 400 Individual Medley As U.S. Swimmers Win Six Medals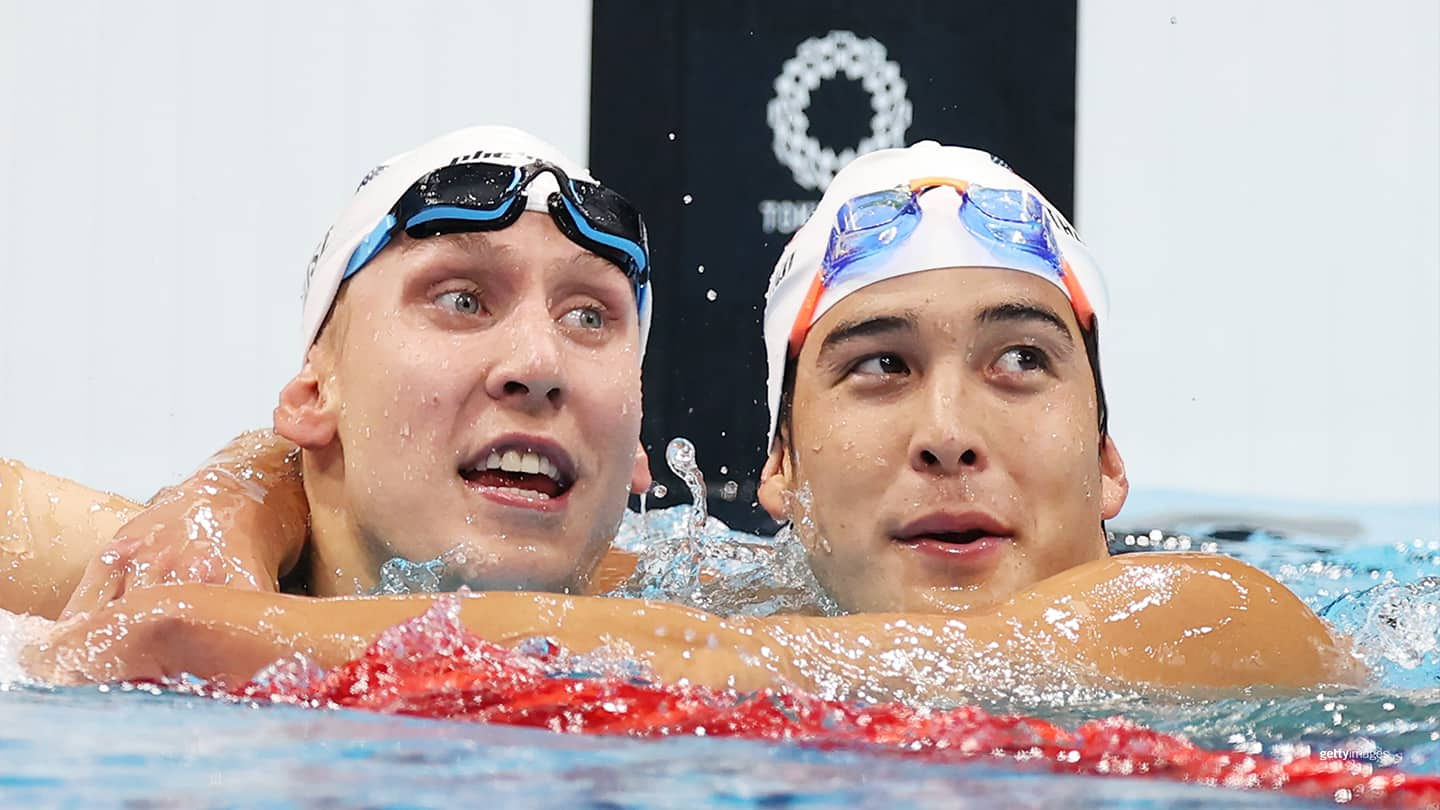 Chase Kalisz (L) and Jay Litherland (R) react after competing in the men's 400-meter individual medley final at the Olympic Games Tokyo 2020 on July 25, 2021 in Tokyo.
TOKYO – After Chase Kalisz draped his Olympic gold medal around his own neck – a Covid-19 stipulation – he held it in his hands to take a good look at it and then closed his eyes.

"This is my lifelong dream," said Kalisz. "I've accomplished everything else in the sport: world titles, NCAA titles, an American record. This is really the last thing that I wanted to check off."

After Team USA was shut out of the medals on the opening day of the Olympic Games Tokyo 2020, Kalisz helped open the floodgates at the Tokyo Aquatics Center with American swimmers winning six of seven possible medals.

Kalisz won the men's 400-meter individual medley with a time of 4 minutes, 9.42 seconds for Team USA's first gold medal of the Games. Teammate Jay Litherland, his training partner since their days at the University of Georgia, came in second.

Kieran Smith won the bronze medal in the men's 400-meter freestyle, then Emma Weyant earned the silver and Hali Flickinger the bronze in the women's 400 IM. Team USA had not won two medals in this event since 1968.

"Seeing Chase and Jay," Weyant said, "Hali and I looked at each other and said, 'OK, we can do this now.'"

Team USA closed out the day with a bronze medal in the women's 4 x 100-meter freestyle relay.

Kalisz, 27, had hoped to tick the gold medal box five years ago at the Rio Olympics when he swam a personal best by 3 seconds, but wound up with the silver

"It was pretty devastating for me in my head," said Kalisz, who was haunted by his inability to close in the final 5 meters. "When you think back at the legacy of the U.S. 400 IMers, I was really the first one that let the U.S. down since at least 2000, and that was pretty hard on me."

Actually, the U.S. won five straight gold medals starting in 1996, with Tom Dolan winning two, Michael Phelps two and Ryan Lochte one.

"When he got the silver in 16, he had one thing in mind after that," said University of Georgia coach Jack Bauerle, who is on the Team USA staff in Tokyo. "And then to do it with his teammate - those guys are connected at the hip every day. They respect each other and I will say this: I don't think either one could have been as good without the other."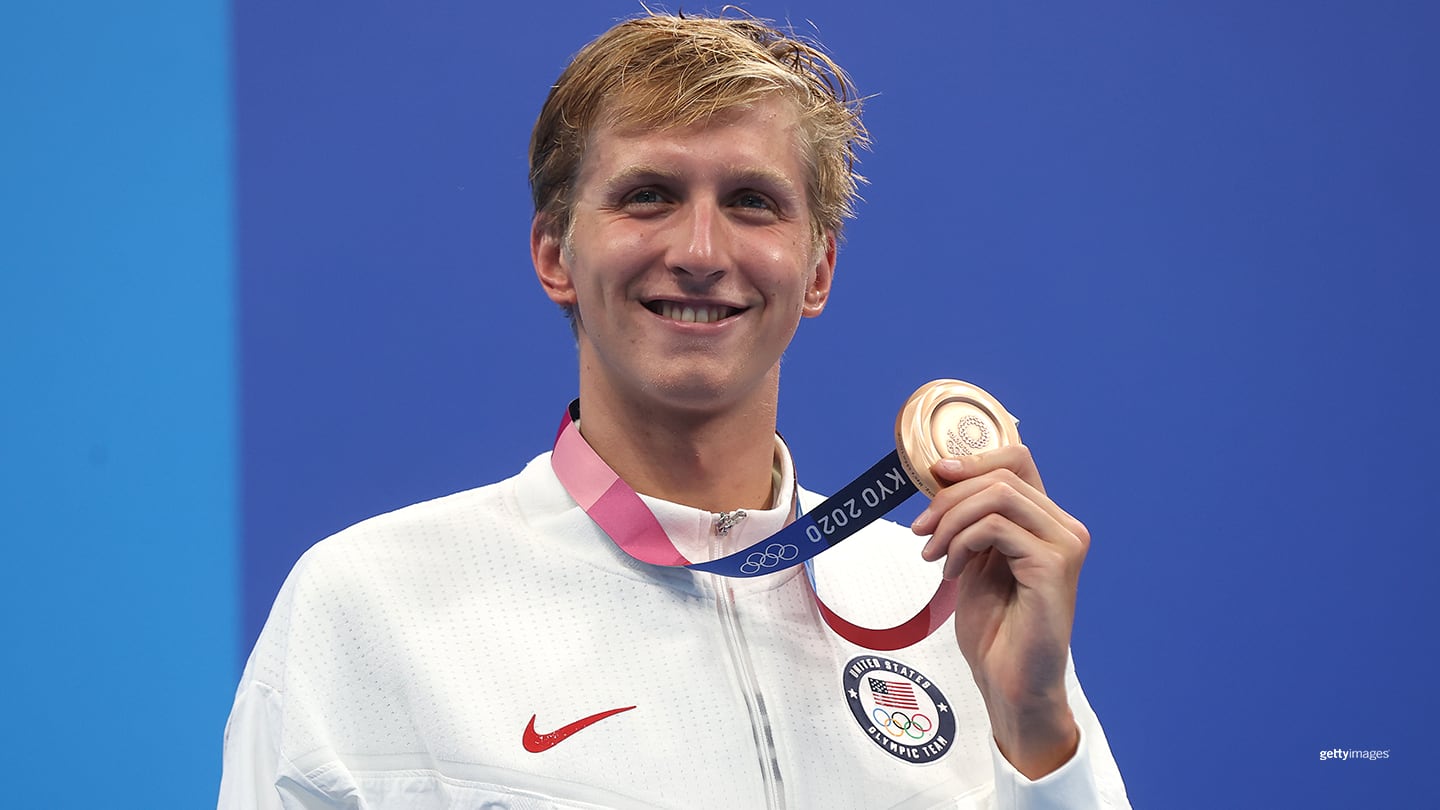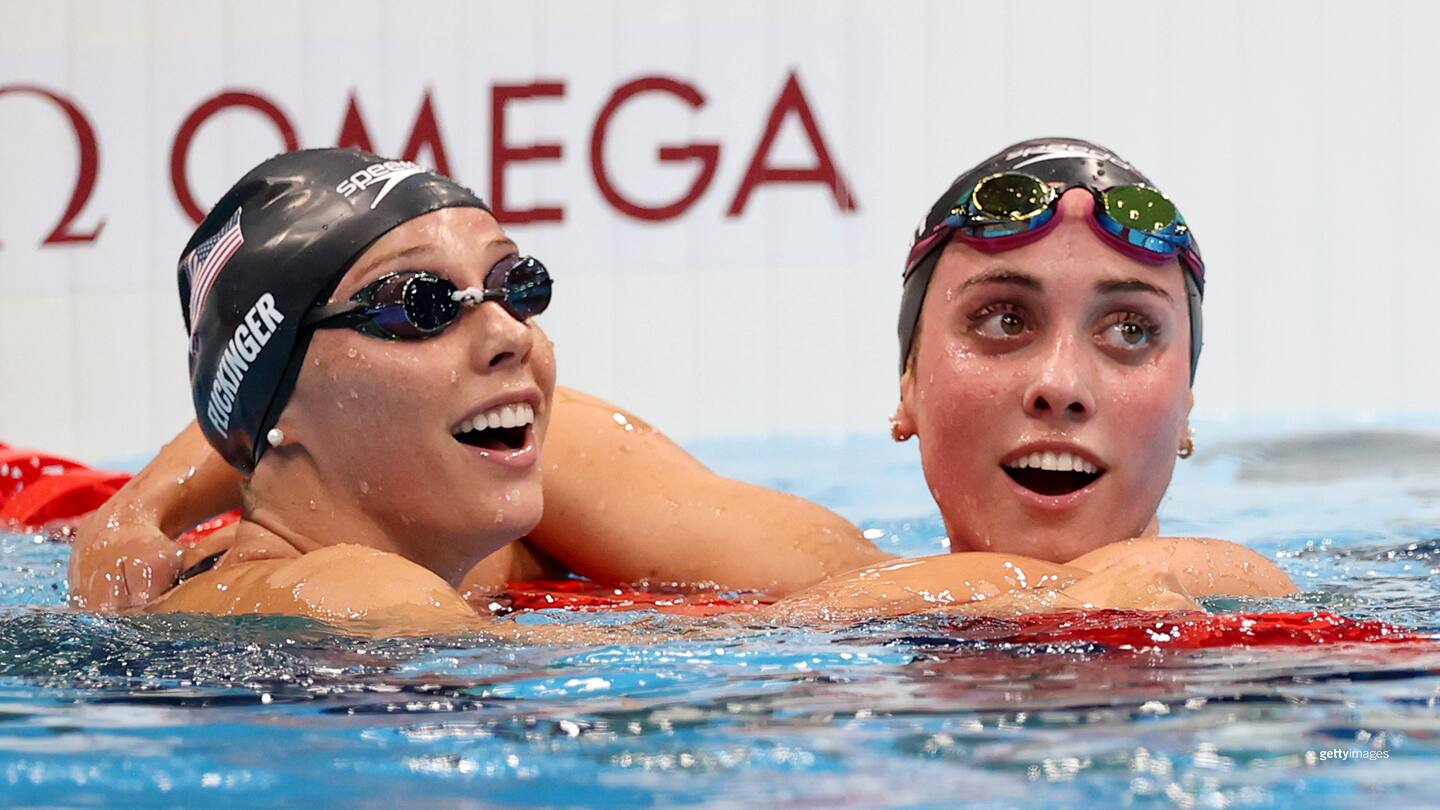 Karen Rosen has covered every Summer and Winter Olympic Games since 1992 for newspapers, magazines and websites. Based in Atlanta, she has contributed to TeamUSA.org since 2009.