Maggie Steffens Is Driven By The Past, Present And Future Of Women's Water Polo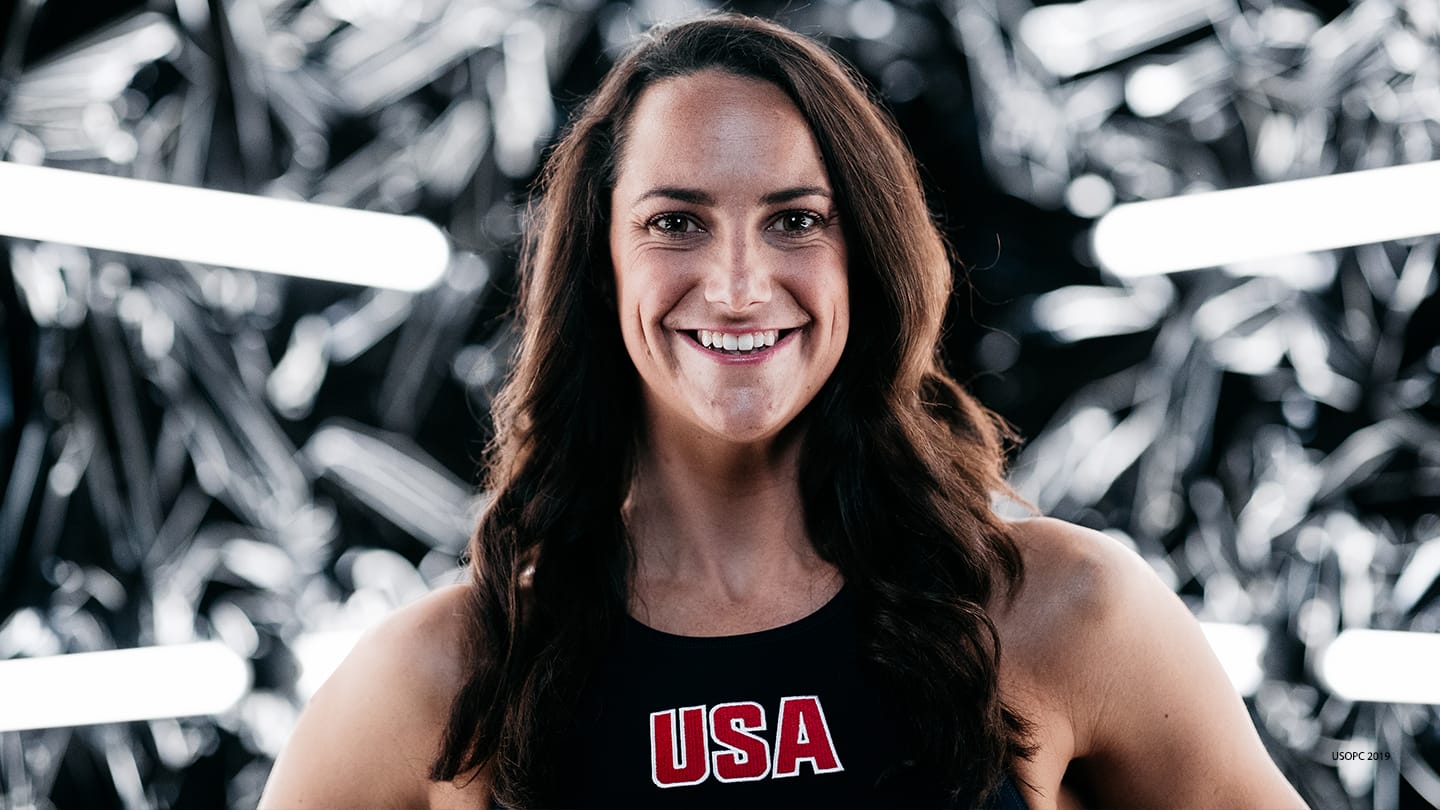 Maggie Steffens poses at the Team USA Tokyo 2020 Olympic shoot on Nov. 23, 2019 in West Hollywood, Calif.
Sometimes, the surest sign of progress shows up in the unlikeliest of places.

Earlier this summer, it was tucked into the comments section of a social media post — traditionally more hornet's nest than hotbed of hopefulness — trailing Maggie Steffens's latest Instagram share. Fresh off a four-goal performance that led the U.S women's water polo team to a win over Hungary and its seventh straight FINA World League Super Final championship, Steffens had uploaded a celebratory photo.

There was Steffens, surrounded by her teammates, her right hand around the trunk of a champion's cup — the latest addition to an ever-expanding trophy case documenting the rise of the best women's water polo team in the world.

Steffens' left hand propped up one of those oversized checks you'd see a Powerball winner posing with or presented at some local charity golf event. The check itself was a prop, but the money was no joke. It was made out for $100,000, the prize pool payout to the event's champion, which, for the first time in history, matched the amount paid to the winner of the men's tournement.

Such historic developments (the type that used to be captured as "Kodak moments") are now cause for instant 'Gramming.

"This has been a long time coming," Steffens wrote in the middle of her message, between a well-deserved high-five emoji and three arrows pointing onward and upward, "and it shows the direction women's water polo is moving."

A sentiment worthy of all three exclamation marks that followed.

The first few responses were a parade of more emoji hieroglyphic chatter, alternating high fives and clapping hands. But then there was a comment, from someone familiar.

"Wait what. You get paid!! That must be nice!!!"

That was the reaction of Maureen O'Toole. An American water polo pioneer, O'Toole competed for Team USA when her sport made its Olympic debut in 2000 — a mere century after the men first plunged into the Summer Games. Soon after she stepped down from the Olympic podium, the proud owner of a new silver medal, O'Toole became a club coach in northern California. One of her first athletes at Diablo Water Polo was an energetic 8-year-old named . . . Maggie Steffens.

O'Toole's short congratulatory post said everything you need to know about how far women's water polo has come, in the pool and beyond.
"She was able to pass down her values and taught us what it took for women to make it into the Olympic Games," said Steffens, who will compete in her third Olympics later this month in Tokyo. "Now, our way of paying that back is through the way that we play. Through success, your voice is heard a bit louder."
By those metrics, no one has earned a louder voice or built a larger platform than Steffens. She's a two-time Olympic gold medalist, the captain of the prohibitive favorite in Tokyo, poised to become the Games' all-time leading goal-scorer. Just as she had a hand on that trophy and a hand on that check, Steffens' fingerprints are all over the ascendence of U.S. women's water polo.
"Our sport, our program has grown a ton," she said.

Growing the game has been Steffens' goal since before she was even part of the women's national team.

Steffens was in the stands during the Olympic Games Beijing 2008, a promising 15-year-old prospect in a USA Water Polo shirt and a self-proclaimed "Little Fan Girl" sporting stars and stripes stickers on her cheeks. She and her family were there cheering on Maggie's sister, Jessica, who scored Team USA's first two goals in the gold-medal game against the Netherlands. Steffens rode the emotional roller-coaster as if she were in the pool, never losing faith, even when the Dutch team scored the go-ahead goal with 26 seconds left in the fourth quarter.

"I'm a very hopeful person," said Steffens. "Until the last whistle, the game's not over."

When the game did end, she watched her sister and her teammates — many of whom would become her own teammates on the journey to the Olympic Games London 2012 — absorb the crushing loss, less than half a minute short of their golden goal. There, from the sidelines, one thought struck Steffens.

"I wanted to make sure they didn't feel that way again."

Spoiler alert: they never did.

In London, Steffens benefitted from her "little sister" status and flew under the radar on a team loaded with committed veterans, including Jessica. Maggie Steffens scored seven goals in her Olympic debut, then finished the Games with a record 21 goals, MVP honors and a gold medal. Mission accomplished.

Four years later in Rio, she again led Team USA in scoring (17 goals), again was named MVP of the Games and again captured Olympic gold, leading a team that trailed for only 44 seconds the entire tournament.

Now, as the long-delayed Tokyo Games are nearly underway, Steffens continues to galvanize her team and her sport. The U.S. pipeline has developed to the point where Steffens is now just one of a wealth of scoring options on the Team USA roster, enabling a selfless style of play reminiscent of another favorite team of hers, the Golden State Warriors.

"People love the way they move the ball and share the ball. It's fun to watch," Steffens said. "And I hope that our team does that for our sport."

An unprecedented third-consecutive gold medal aside, growing the game remains the ultimate goal. Steffens has built on the foundation set by O'Toole and the women who came before her generation. And she knows as well as anyone that progress does not end on an Olympic podium.

"What's next for the next generation of women in the sport of water polo? How can it be better than we have now?" Steffens asked. "We're making sure we're continually fighting for that. The better we do, the more success we have, that's going to inspire more young girls to see themselves in this position. Part of our job is to make sure that light keeps shining brighter."
David Seigerman is a veteran sportswriter, producer, author and the producer/writer/host of the new sports podcast, Out Of Left Field. He is a freelance contributor to TeamUSA.org on behalf of
Red Line Editorial, Inc.