Katie Ledecky Heads To Her Third Olympic Games As A Team Leader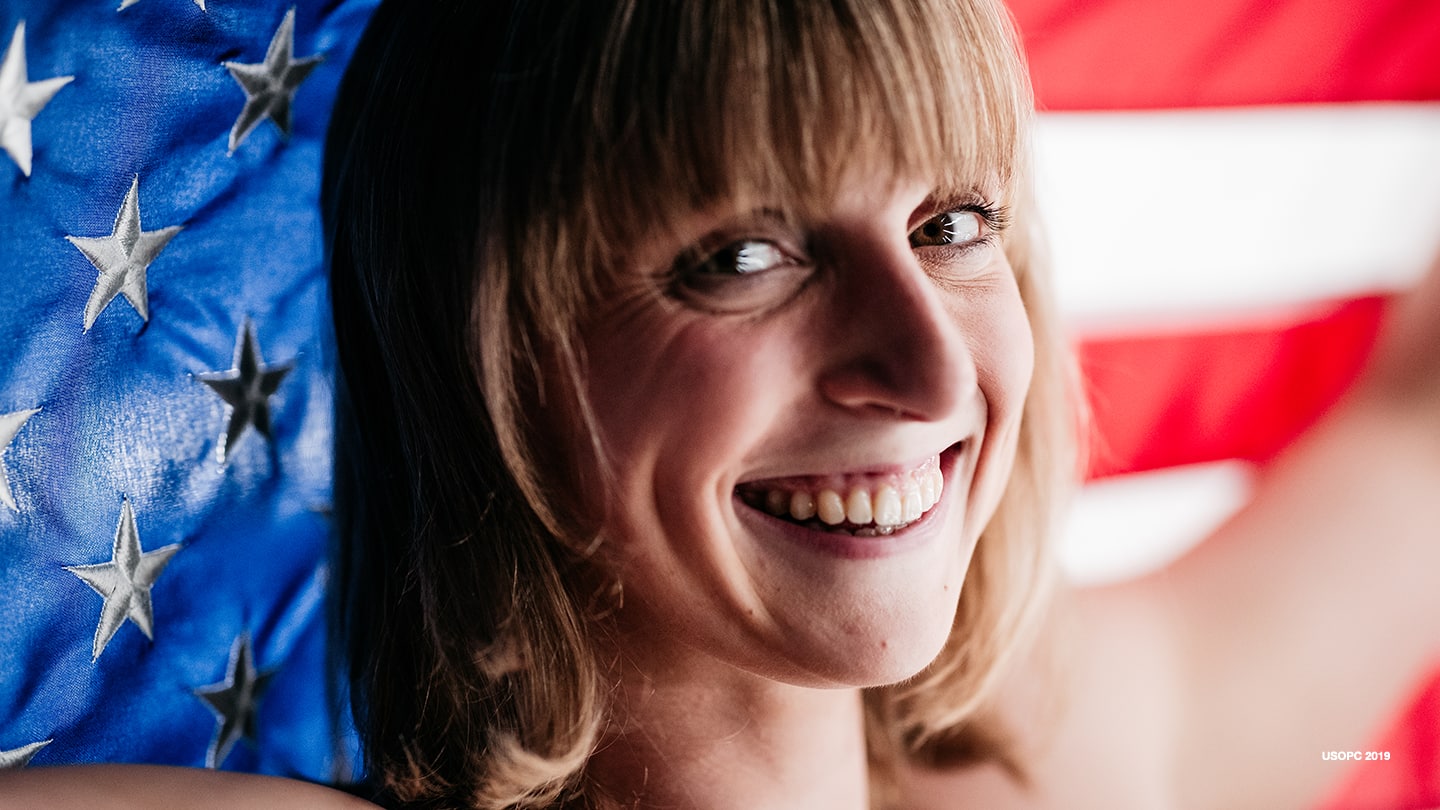 Katie Ledecky poses during the Team USA Tokyo 2020 Olympic shoot on Nov. 23, 2019 in West Hollywood, Calif.
Nine years ago, Katie Ledecky was the young prodigy on the U.S. Olympic swimming team, a 15-year-old who would go on to win a gold medal in her only event, the 800-meter freestyle.

Fast forward to 2021 and Ledecky, now 24, is a veteran on the team — one of three multi-time Olympians among the women, along with Haley Anderson (three-time Olympian) and Allison Schmitt (four-time Olympian).

At 2021 U.S. Olympic Team Trials — Swimming held in mid-June, it hit Ledecky as she sat next to Katie Grimes, who finished second in the 800-meter freestyle. Grimes is now the prodigal 15-year-old going to her first Olympic Games (with a similar qualifying time to Ledecky's in the 800 at 2012 Olympic trials).

"It's kind of like déjà vu from the other side for me," commented Ledecky.

"And I can't wait to see what Katie [Grimes] can accomplish, not just this year — I mean, no pressure, but I think you've got a huge swimming career ahead of you," Ledecky added as she addressed Grimes directly.

In the pre-Games training camp in Hawaii and at the Olympic Games Tokyo 2020, Ledecky will help both Grimes and the 15 first-time Olympians swimming in Tokyo, including 11 teenagers. At the 2016 Rio Olympic Games, Ledecky — then 19 — was the only teenager on the team.

The teens on the 2020 U.S. Olympic Team were in elementary school when Ledecky won her first Olympic gold medal in 2012. In fact, one of them — Phoebe Bacon — had been Ledecky's "little buddy" at the Little Flower preschool in Maryland. When she saw her former "big buddy" win an Olympic gold medal in 2012, Bacon, then nine, realized what was possible in swimming.

This spring, as a freshman at the University of Wisconsin, Bacon won the 200-yard backstroke at NCAAs — marking her as the best of the best in college swimming. At 2021 Trials, she qualified for her first Olympic team in the 200-meter backstroke.

After trials, Ledecky was excited to see so many young newcomers on the team, saying that they would bring "excitement and new energy" — no doubt refreshing after the year of pandemic restrictions and lockdowns.

These teenagers are also the future of USA Swimming. After Grimes finished third in the 1,500 freestyle at trials, Ledecky told her that she was the future. Then after Grimes qualified for her first Olympic team by finishing second in the 800, Ledecky called her "the now, the present."

It reminded Ledecky of the 2012 U.S. Olympic Team Trials when she finished third in the 400 freestyle, just missing making the team in that event. Elizabeth Beisel, who would go on to win two Olympic medals at the 2012 London Games, told Ledecky that she had a bright future.

Indeed, she did. And still does.

Ledecky was the youngest American swimming in the London Olympic Games. She only had one race that year (the 800), and it was scheduled toward the end of the week. Every day, she came to the pool and watched her teammates — like Schmitt, Missy Franklin, and Dana Vollmer, all her heroes whom she had watched compete over the years — win multiple Olympic gold medals.

"I used that as inspiration," said Ledecky, who took the lead in the 800 freestyle at the 2012 Games and never looked back, touching the wall over four seconds ahead of silver medalist Mireia Belmonte Garcia of Spain. "And I hope [the young swimmers on the 2020 U.S. Olympic Team] can do the same and have a really great experience."

In Tokyo, Ledecky is a favorite to win gold in four events — the 200, 400, 800, and 1,500 freestyles — and she will compete in the 4x200 freestyle relay as well.

Ledecky is the only U.S. swimmer who qualified to compete in four individual events in Tokyo.

Team leadership and cohesion is particularly important this year, as teammates will have to make up for family members who cannot travel to Tokyo this summer.

"It's going to be weird," commented Grimes, who was so surprised to make her first Olympic team that she had no idea about the COVID-19 restrictions limiting spectators this year. "They're usually at all my meets."

Ledecky's goal is to help the team come together as a family during the training camp, with the Olympic veterans showing the newcomers the ropes. It will be Ledecky's first extended training trip away from her home at Stanford University since before the pandemic began.

"I know this summer's Olympics might not look exactly like what past Olympics have looked like," she said. "[The younger swimmers] might not have their family there. So I think it's all the more important that the older swimmers on the team to kind of serve as their family."


Since Ledecky broke Janet Evans's American record in the 800 at the 2012 Olympic Games, she has developed a reputation of breaking records every time she dives into the pool, especially at international meets.
At the 2013 world championships, she broke world records in the 800 and 1,500 freestyles. She then broke the 400 freestyle world record at 2014 Pan Pacs and lowered her world record in the 1,500. More world records fell at the 2015 world championships, then the 2016 Olympic Games in Rio. In all, she has broken over a dozen world records and currently holds world records in the 400, 800, and 1,500 freestyles.
She last broke a world record in May 2018.
So at Trials, fans might have been disappointed by Ledecky's "slow" times. In the 400, she was over five seconds slower than her world record time; 10 seconds off her best 800; and 20 seconds off her fastest 1,500. Plus, her times were slower in the 400 and 800 than at 2016 Olympic Trials.
Maybe it was the addition of the 1,500 to the women's program that weighed heavily on her. Or maybe it was the nerves of Olympic Trials.
Ledecky did not seem worried — although she felt like she had swum faster than her times showed. The excitement of their first big meet back since the pandemic lockdown was exciting — and perhaps distracting. But the point of trials was to make the 2020 U.S. Olympic Team, not break records.
"Mission accomplished," she said after she qualified for the 800, her fourth event for the Tokyo Games. "Can't really take that for granted. It's not easy to get through the yardage I got through this week.
"It was just good to do it and get the job done and check the box and move forward."
An award-winning freelance writer based in Vermont, Peggy Shinn has covered five Olympic Games. She has contributed to TeamUSA.org since its inception in 2008.