Skateboarder Nyjah Huston And Hurdler Sydney McLaughlin Named To TIME100 Next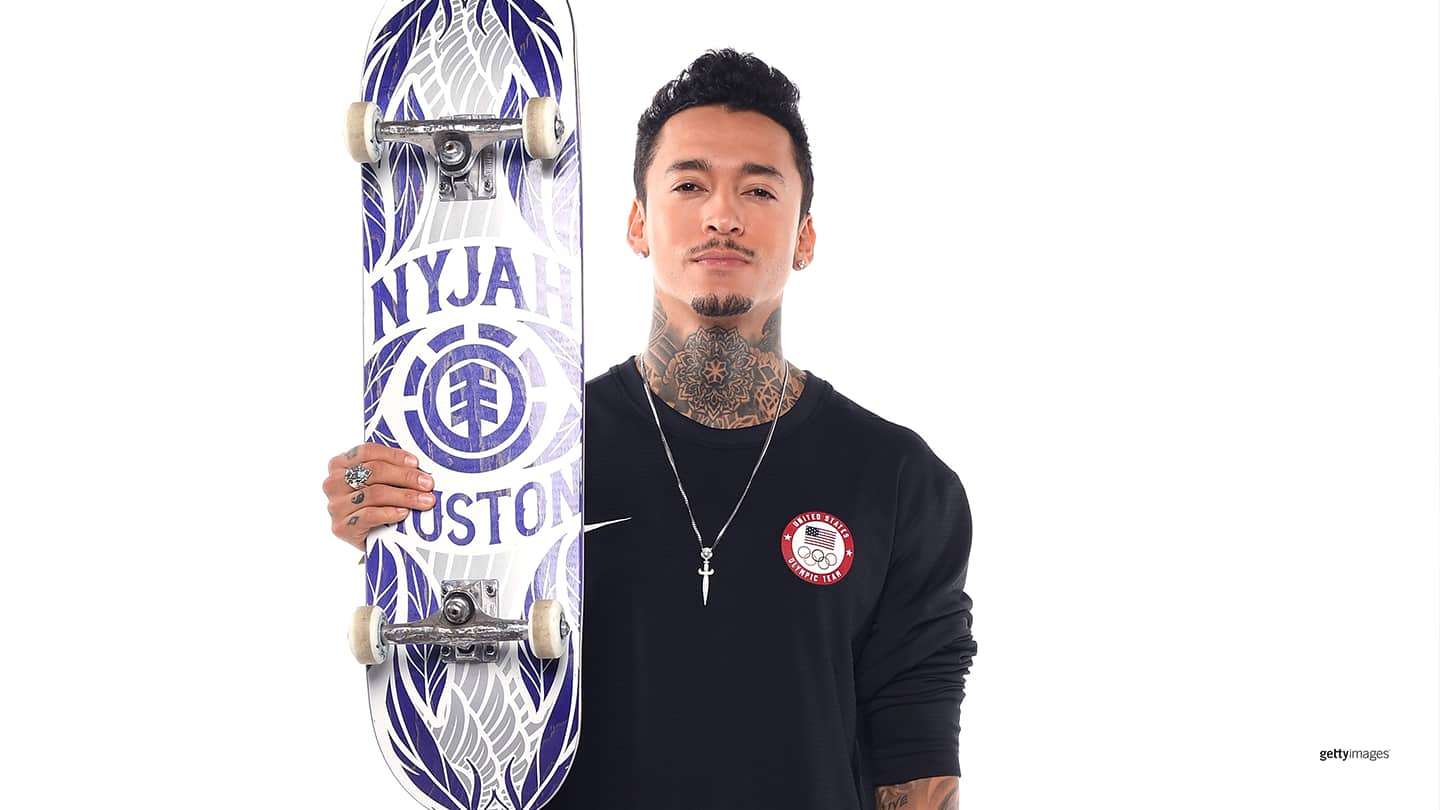 Nyjah Huston poses for a portrait during the Team USA Tokyo 2020 Olympics shoot on Nov. 21, 2019 in West Hollywood, Calif.
A three-time defending world champion who will get to debut his sport at the Olympic Games and a 21-year-old who's already an Olympian and looking for her first medal are among the logical choices for the TIME100 Next issue.

Skateboarder Nyjah Huston and hurdler Sydney McLaughlin were both named to the list under the Phenom category along with rising stars in the world of entertainment. An extension of TIME Magazine's annual list of the 100 most influential people in the world, the TIME100 Next list highlights the next generation of people expected to shape history.

Huston has already shaped the history of his sport. Since his debut at the X Games at the age of 11, Huston has become one of the most accomplished street skateboarders ever, bringing a new level of athleticism and technical proficiency to the sport. His 10 gold medals and 16 medals overall are the most in street in X Games history. He's also won the last three world championships. Now 26, he'll get his first crack at the Olympic Games as skateboarding makes its debut this summer in Tokyo.

Huston also founded the "Let it Flow" charitable organization with his mother, dedicated to providing clean water to people in need around the world.

McLaughlin was the youngest U.S. track and field Olympian since 1972 when she made her debut at the Olympic Games Rio 2016, turning 17 days after the Opening Ceremony. Now 21, McLaughlin has since become a world champion in the 4x400-meter and a world silver medalist in the 400-meter hurdles, winning both medals in her world championship debut in 2019. She's now poised to bring home her first Olympic hardware.

McLaughlin has also used her platform as an athlete to advocate for social justice, something that Olympic sprinter Allyson Felix, who wrote McLaughlin's entry for TIME, says is even more impressive than her ample athletic ability.

"I train alongside Syd every day, and what I notice the most is her tremendous potential and not just as an Olympic athlete," Felix wrote. "She has the potential to become the most outstanding 400m hurdler of all time, yes, but, more importantly, Syd has the potential to impact lives."
Todd Kortemeier is a sportswriter, editor and children's book author from Minneapolis. He is a contributor to TeamUSA.org on behalf of
Red Line Editorial, Inc.