Olympic Gold Medalist Nathan Adrian And Wife Hallie Welcome Their First Child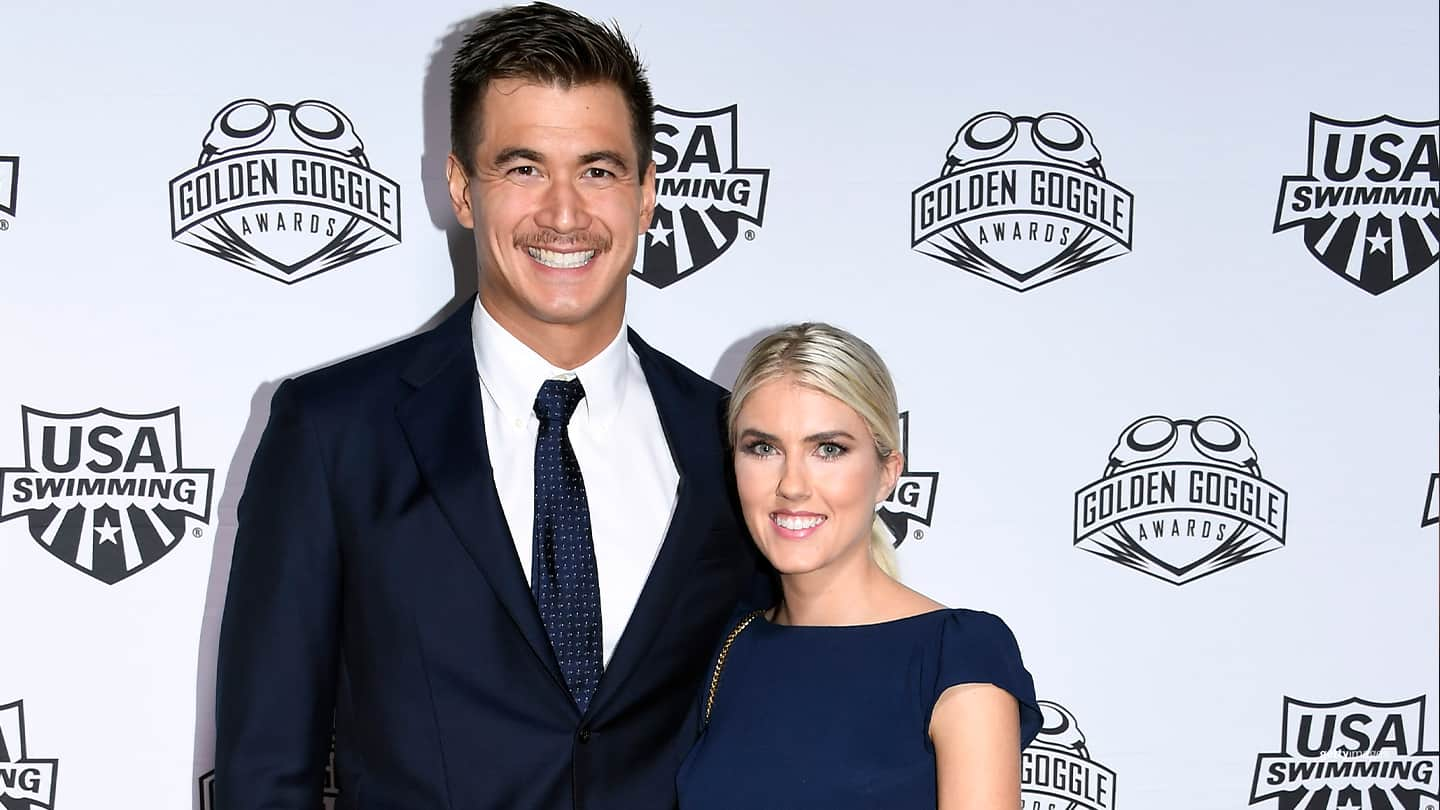 Nathan Adrian and wife Hallie Ivester pose during Golden Goggle Awards on Nov. 24, 2019 in Los Angeles.

Should he achieve his goal of competing this summer at a fourth Olympic Games, swimmer Nathan Adrian will have one more fan cheering him on.

The five-time Olympic gold medalist and wife Hallie announced Friday the arrival of their first child, Parker Jacquelyn Adrian.

"You are loved more than you can know right now but we have plenty of time to show you," Adrian wrote on Twitter, along with some photos of the new family.

After dating for six years, Nathan and Hallie got engaged in 2017 and were married in 2018. Both were college swimmers — Nathan at California and Hallie at Stanford — but never met until a dinner party years later. They now live in Oakland.


Welcome to the world Parker Jacquelyn Adrian!!! You are loved more than you can know right now but we have plenty of time to show you 😍😍.

I am already on that nap train 🚂 but more importantly @halpal12 is already off to a great start being the best mom a girl could have! pic.twitter.com/58KW78JbOU

— Nathan Adrian (@Nathangadrian) February 12, 2021
Being a new dad means some lifestyle changes, but nothing will slow down Adrian's pursuit of a fourth Olympic Games this summer. Since winning his first gold medal at the Olympic Games Beijing 2008, Adrian has added four more and now has eight medals total in Olympic competition. Adrian also owns 18 world championship medals and was a five-time NCAA national champion at Cal.
Not even a 2019 cancer diagnosis could slow Adrian down for long; after treatment he returned to the world championships and swam the anchor leg on the 400 mixed freestyle team that won the gold medal. Speaking to TeamUSA.org in December, Adrian looked ahead to a year chasing a Games and having a baby.
"First things first, we'll be doing everything we need to do to try to have a happy and healthy baby and a happy and healthy mom," he said. "After that I'm really excited to get back to the traditional cadence of swimming, training, hitting a meet of some sort every three or four weeks."
Todd Kortemeier is a sportswriter, editor and children's book author from Minneapolis. He is a contributor to TeamUSA.org on behalf of
Red Line Editorial, Inc.