Meet The 2022 U.S. Paralympic Wheelchair Curling Team
Just under two months after they secured a spot for the U.S. in wheelchair curling at the Paralympic Winter Games Beijing 2022, the same five athletes learned Friday they'll be the ones going to Beijing to try and win their country's first wheelchair curling medal.


Skip Matthew Thums, vice skip Steve Emt, second David Samsa, lead Oyuna Uranchimeg and alternate Pam Wilson were officially named as the 2022 U.S. Paralympic Team by National Coach Rusty Schieber and National Team Director Pete Annis.


"These athletes bought in and never looked back," Schieber said in a USA Curling release. "They have given all they've got for the last 20 months, and it starts again March 3."


March 3 is when the Games kick off from Beijing, where Team USA will be looking to reverse its Paralympic wheelchair curling history. The program's high-water mark was a fourth-place finish in 2010, and it is coming off a disappointing last-place run at the Paralympic Winter Games PyeongChang 2018. But this particular team seems poised to buck that trend.


After missing the 2020 world championships, the team won its way into the 2021 tournament by winning the 2021 World-B championship, the first time a U.S. team had ever won. Then at worlds, the U.S. made the playoffs and finished fourth overall, equaling its best finish since winning bronze in 2008, officially qualifying the country for Beijing. For Emt, who has been on the national team longer than anyone and is its only returning Paralympian, he knows what the team is capable of.


"We could be the best in the world," he said in advance of the world championships. "If we keep doing what we're doing and staying the same course with a commitment to each other and to the program, we can be the best team in the world."


Here's a closer look at the 2022 Paralympic team.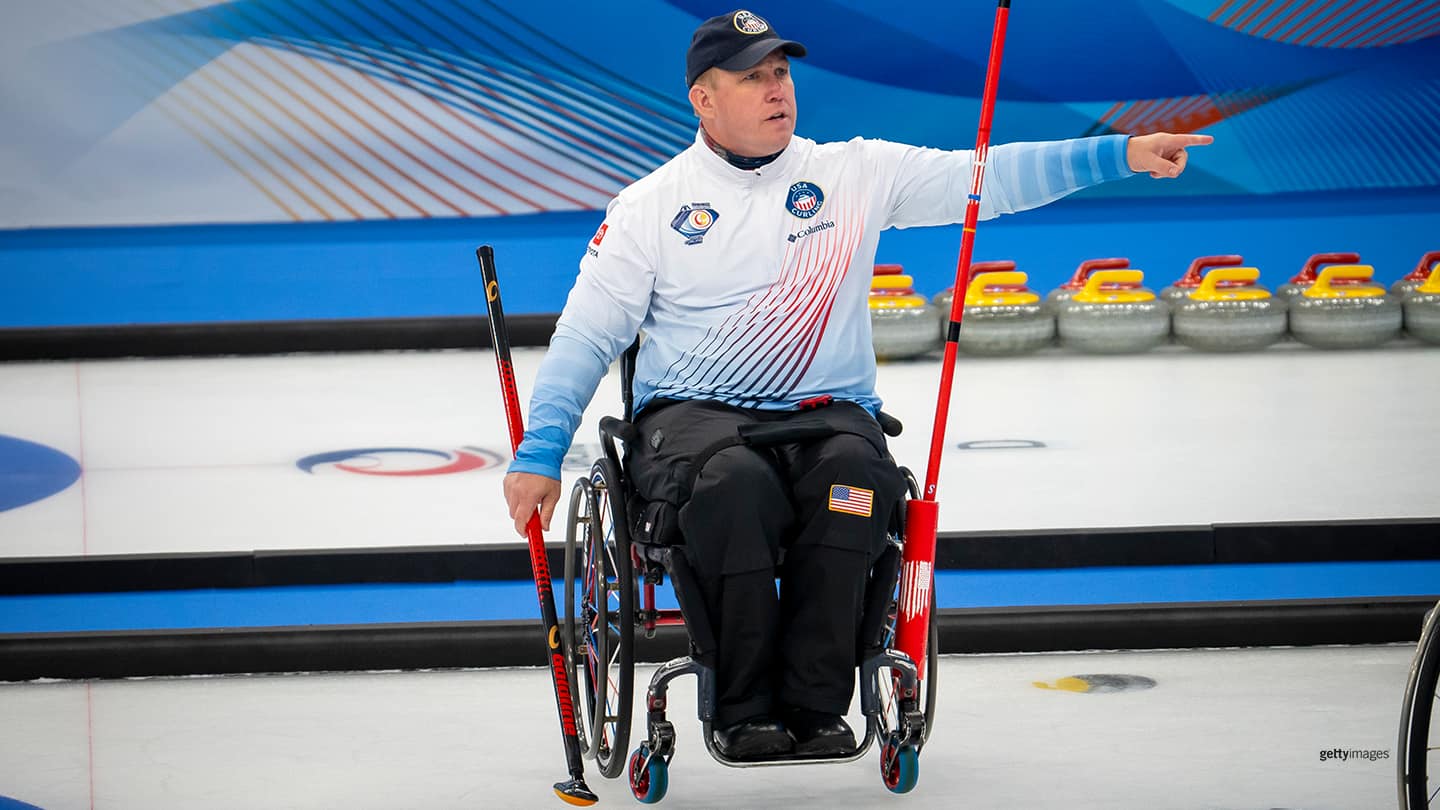 Matthew Thums competes against Team Sweden during the 2021 World Wheelchair Curling Championship on Oct. 27, 2021 in Beijing, China.
Thums' journey to Paralympic skip began in 2012 when he attended a "learn to curl" session at his local club in Wausau, Wisconsin, near his hometown of Weston. Thums was hooked, and by 2016 was a U.S. Open champion. The 45-year-old accountant by day first competed at the world championships in 2019 at third with Emt as skip. He then was skip for the 2021 World-B title and at the 2021 worlds.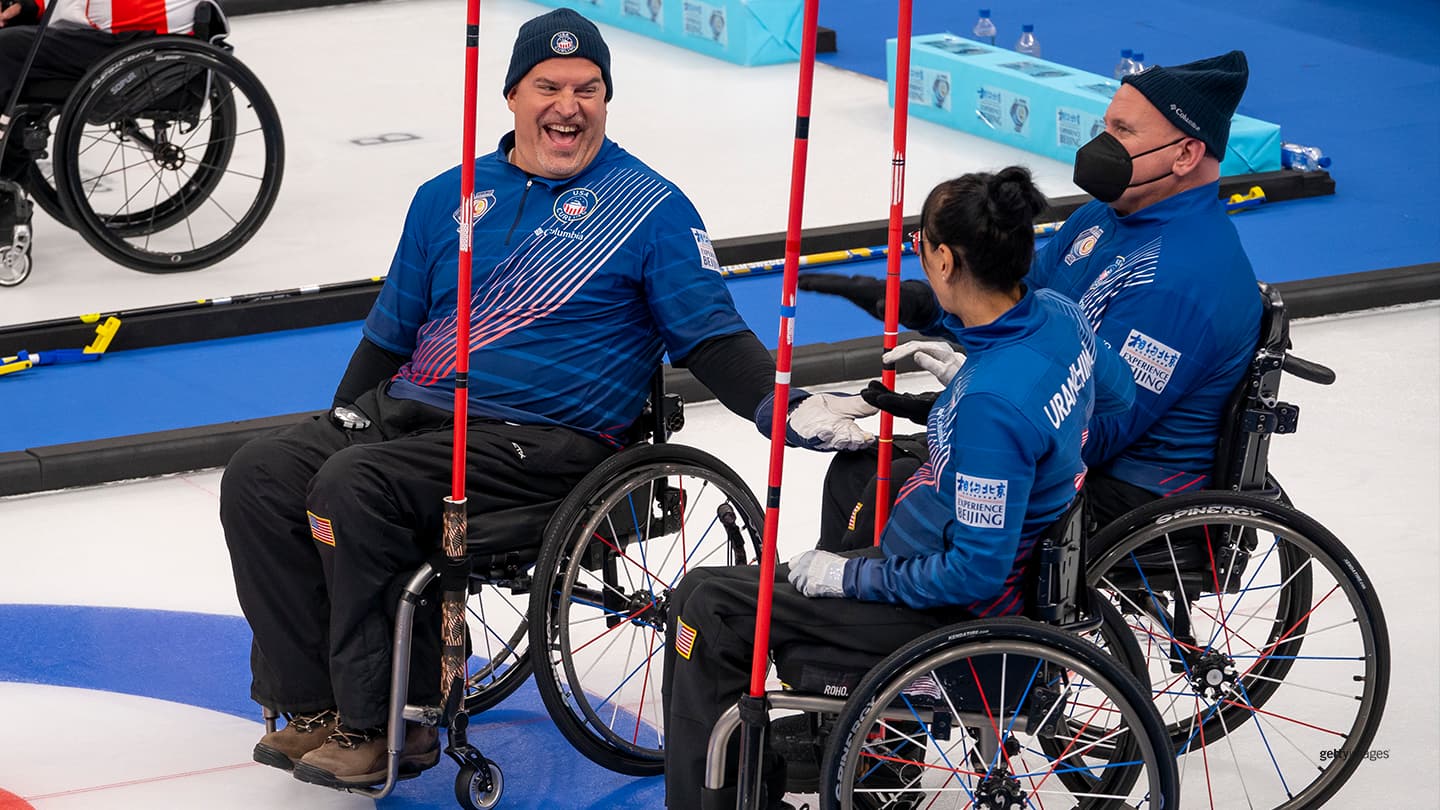 Stephen Emt (L), Oyuna Uranchimeg (C) and David Samsa (R) high five as they compete against team Latvia during the 2021 World Wheelchair Curling Championship on Oct. 27, 2021 in Beijing, China.
Emt's athletic career goes way back to the early 1990s when he played basketball for legendary coach Jim Calhoun at UConn. A 1995 car accident brought an end to his basketball career but Emt remained active in sports, including handcycling the 2010 New York City Marathon and coaching high school basketball. Emt discovered curling upon a chance 2014 meeting with U.S. coach Tony Colacchio outside a pie shop in Massachusetts. In the years since the 51-year-old from Hebron, Connecticut, has competed at five world championships and at the 2018 Paralympic Winter Games.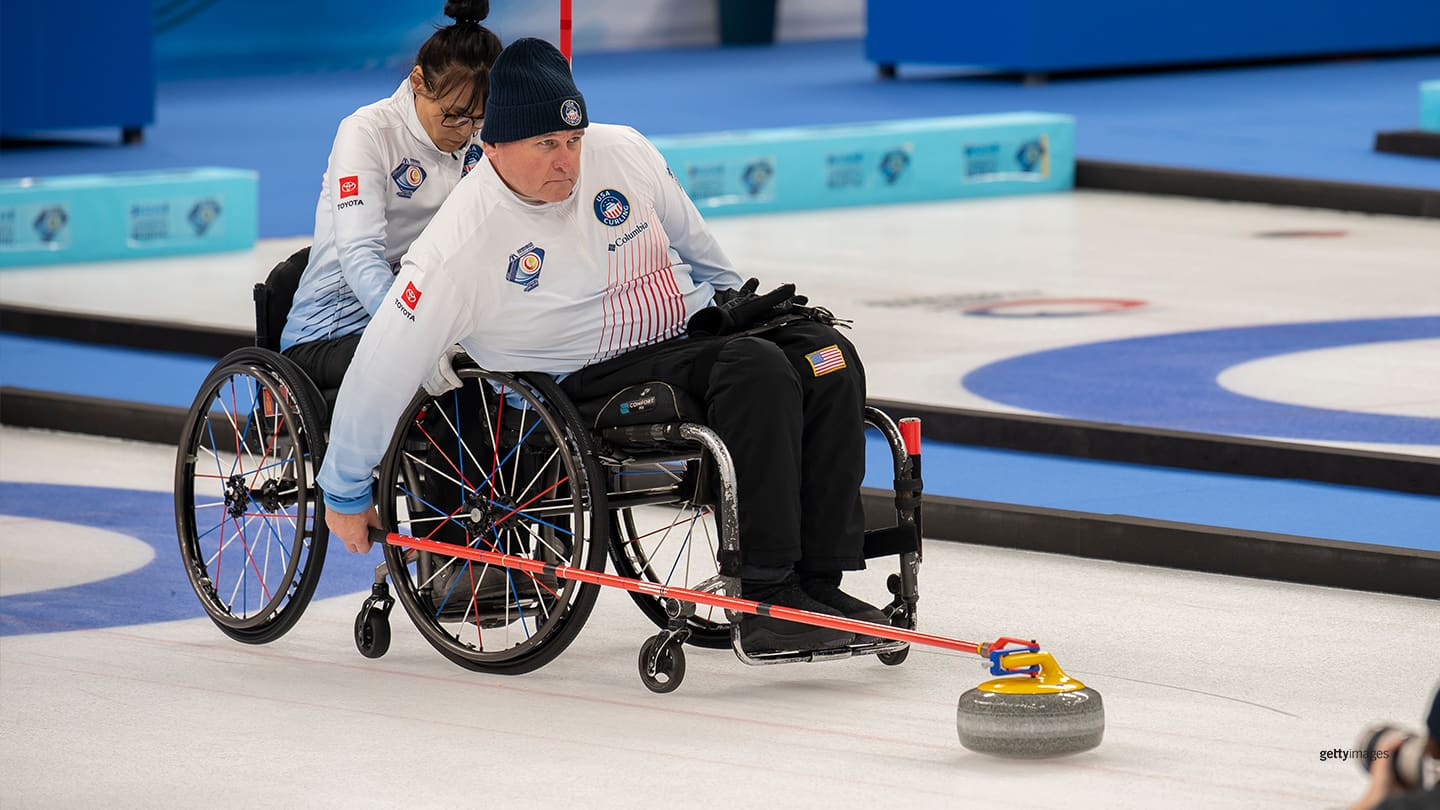 David Samsa competes against team China at 2021 World Wheelchair Curling Championship on Oct. 29, 2021 in Beijing, China.
Like Thums a Wisconsin native, the 56-year-old Samsa from Green Bay began curling in 2010. What started as a way to pass time with friends during the winters ended up taking him to the Paralympic Games. Samsa played in his first world championships in 2019 and has been with the national team ever since.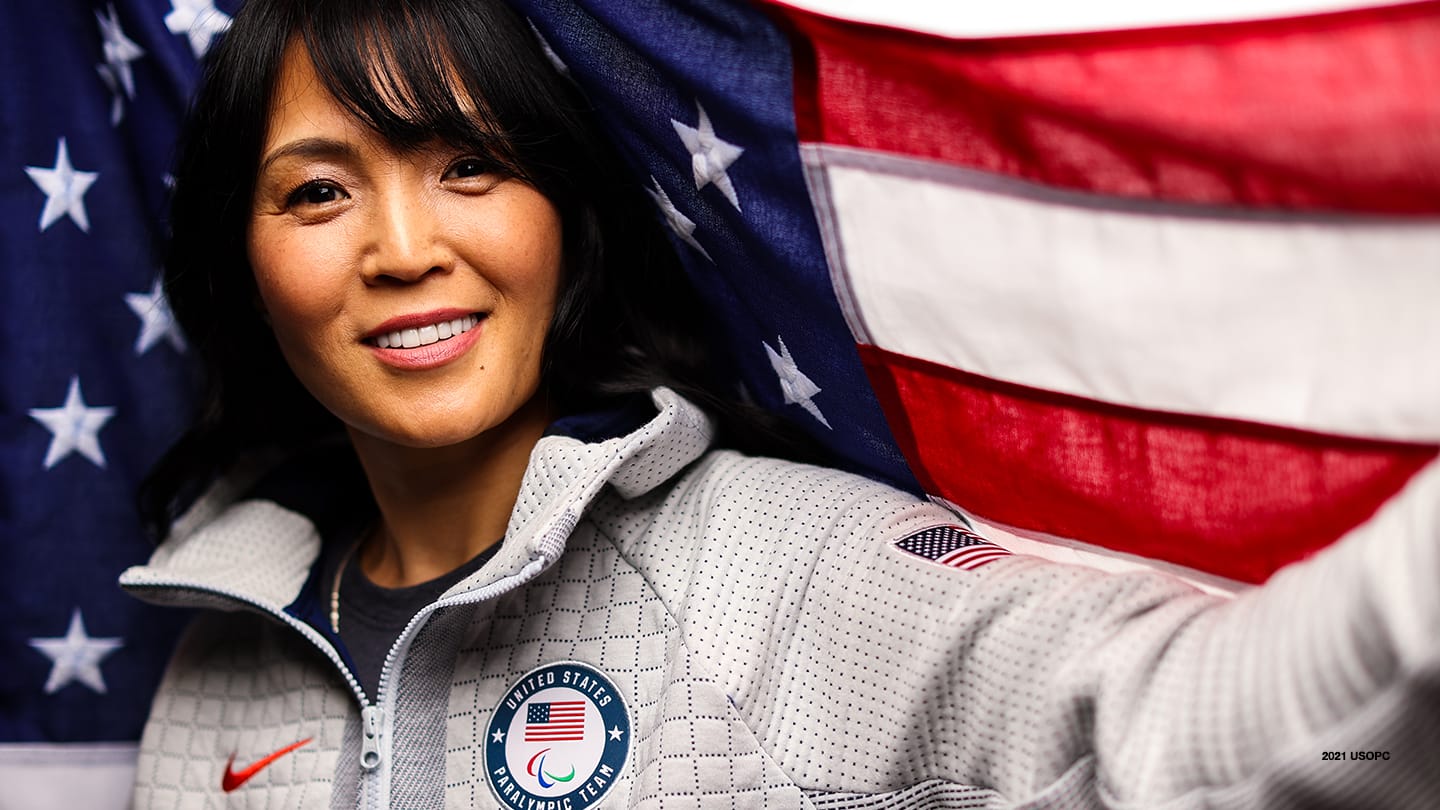 Oyuna Uranchimeg poses at a Team USA Beijing 2022 Paralympic shoot on Sept. 12, 2021 in Irvine, Calif.
Batoyun "Oyuna" Uranchimeg was born and raised in Mongolia, and was only just visiting Minnesota in 2000 when she was in a car accident that paralyzed her below the waist. The injury meant staying in Minnesota, away from her then-6-year-old son, who couldn't come to the U.S. for another eight years. Meanwhile, she built her career in the Twin Cities, currently working at the University of St. Thomas, and took up curling in 2016 having never heard of the sport before. The 48-year-old made her world championship debut in 2021.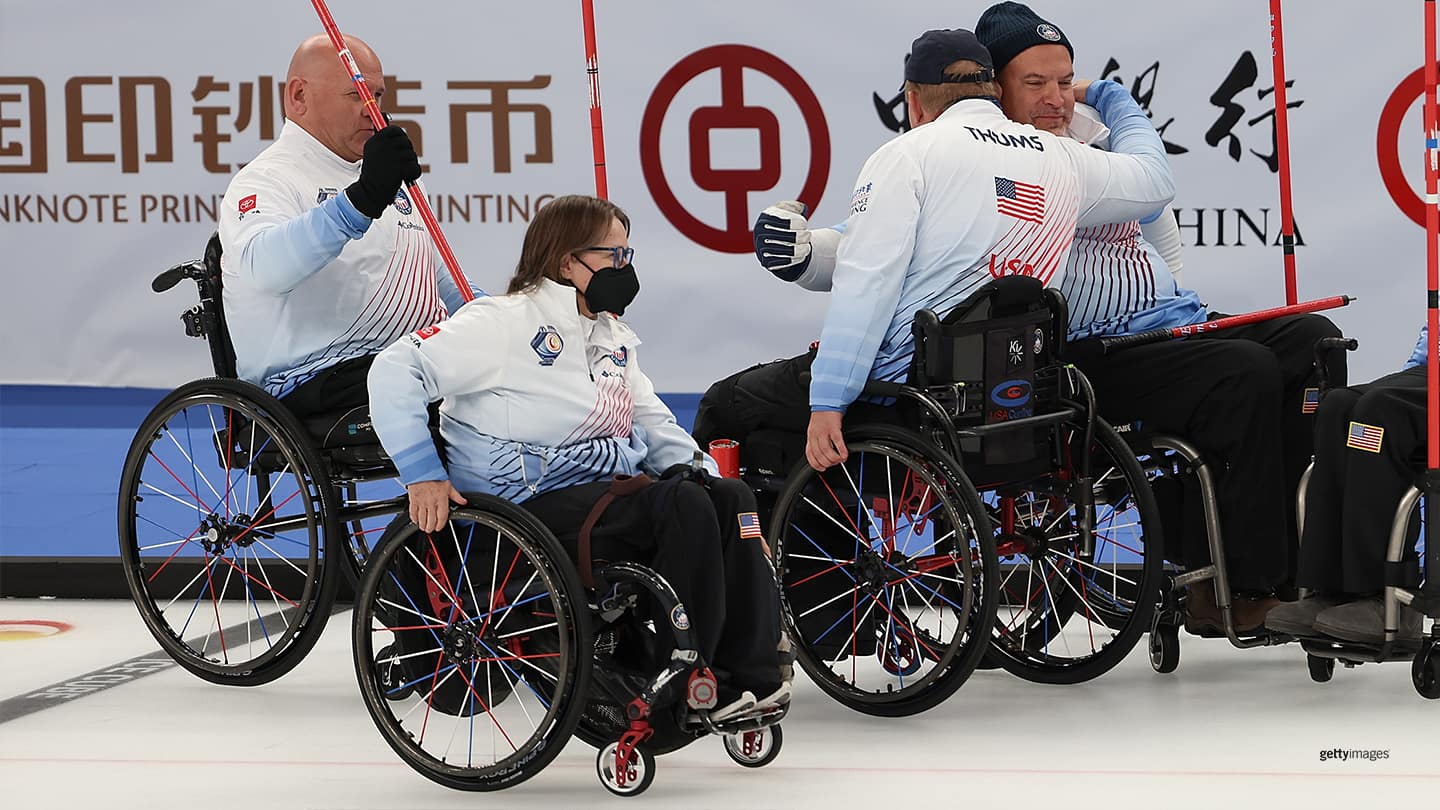 Pam Wilson celebrates a win against Team Canada that put them through to the semi-finals during the 2021 World Wheelchair Curling Championship on Oct. 29, 2021 in Beijing, China.
Wilson was simply looking for a new sport to challenge her in 2010 when she came upon curling. The 66-year-old physician had competed in all sorts of different sports in her life and had even been a national skiing champion. The Denver native began training out of the Denver Curling Club and by 2019 made her world championship debut for the U.S. team at lead.
Todd Kortemeier is a sportswriter, editor and children's book author from Minneapolis. He is a contributor to TeamUSA.org on behalf of
Red Line Editorial, Inc.