These Team USA Athletes Never Gave Up In Making Olympic Comebacks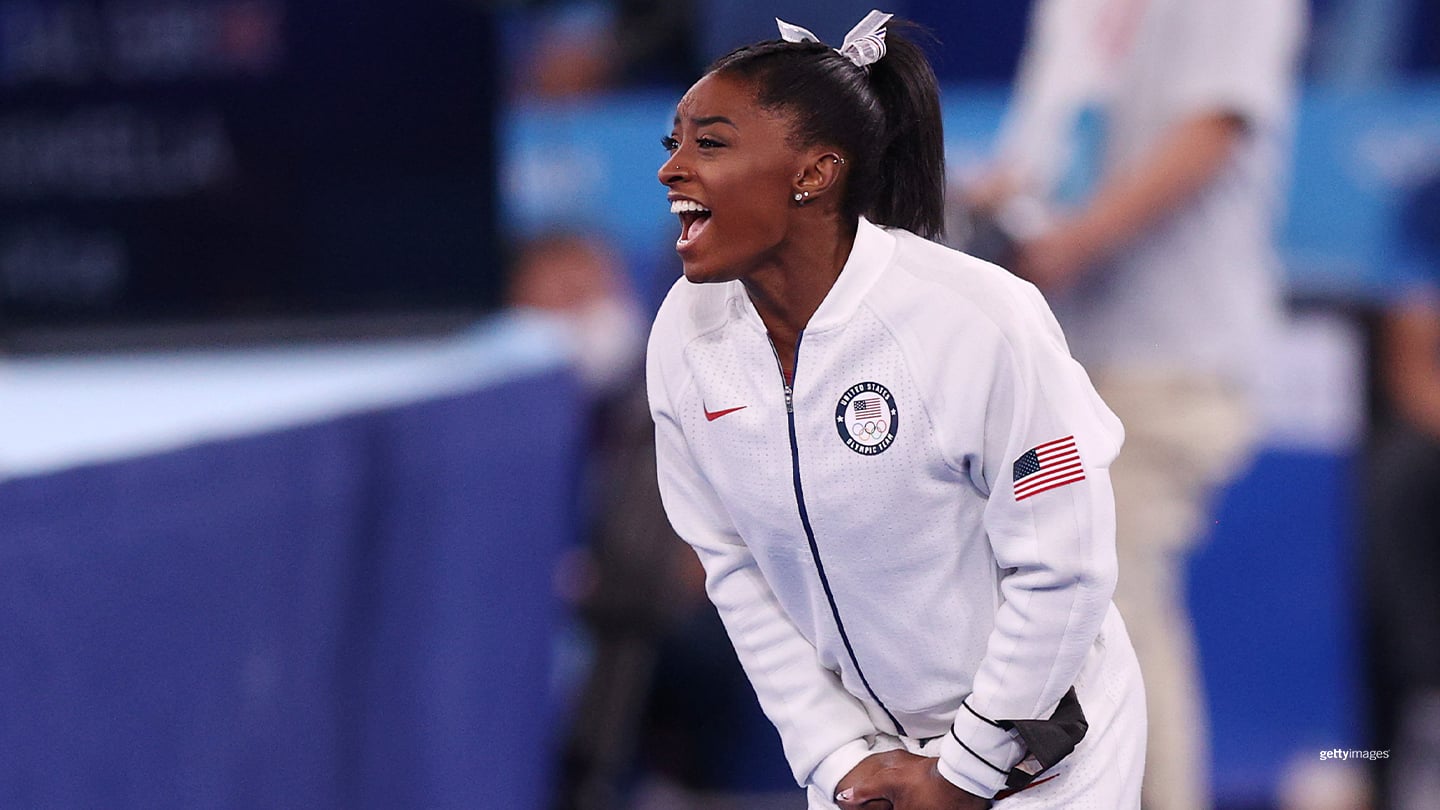 Simone Biles competes on the balance beam at the Olympic Games Tokyo 2020 on Aug. 3, 2021 in Tokyo.
Every Olympic Games has its memorable moments, and Tokyo proved to be no exception.
Nothing is more inspirational than the comeback story — whether it's from injury, illness, defeat, or a poor performance — and Team USA provided more than its share over the past two weeks.

Simone Biles, gymnastics
Ordinarily, fans are so accustomed to seeing Biles atop the podium whenever she competes, a bronze medal would be no cause for celebration. This time was quite different, however. When Biles placed third on the balance beam in Tokyo, it certainly felt like a golden moment. Concerned with her own mental health, Biles had previously withdrawn from the team competition and the rest of the individual events, and her return in these Games was anything but assured. The bronze was Biles' seventh Olympic medal, tying her with Shannon Miller for the most by an American gymnast. Asked to compare this bronze with the other medals, Biles called it "definitely sweeter."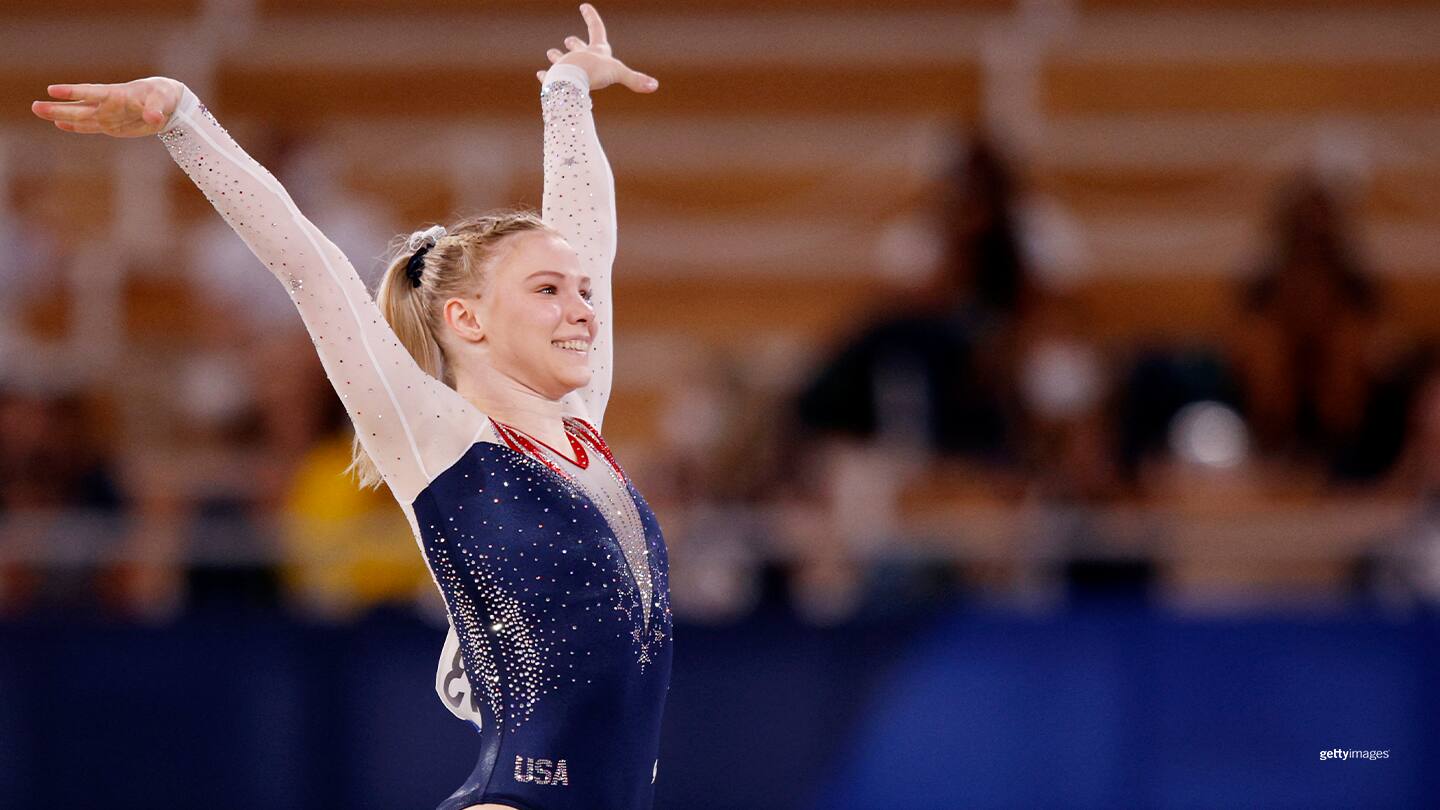 Jade Carey reacts after competing at the Olympic Games Tokyo 2020 on Aug. 2, 2021 in Tokyo.
Jade Carey, gymnastics
To paraphrase an old saying, it's not how many times you stumble but how often you right yourself and keep moving forward. Despite tripping the day before in the vault competition, Carey — a two-time world silver medalist in that event — had to gather herself and take part in the floor exercise. She bounced back to win the gold medal in the event, the third straight American to do so.

"I'm really proud of myself for being able to put that behind me," said Carey, "and finish with probably the best floor routine I've ever done in my life."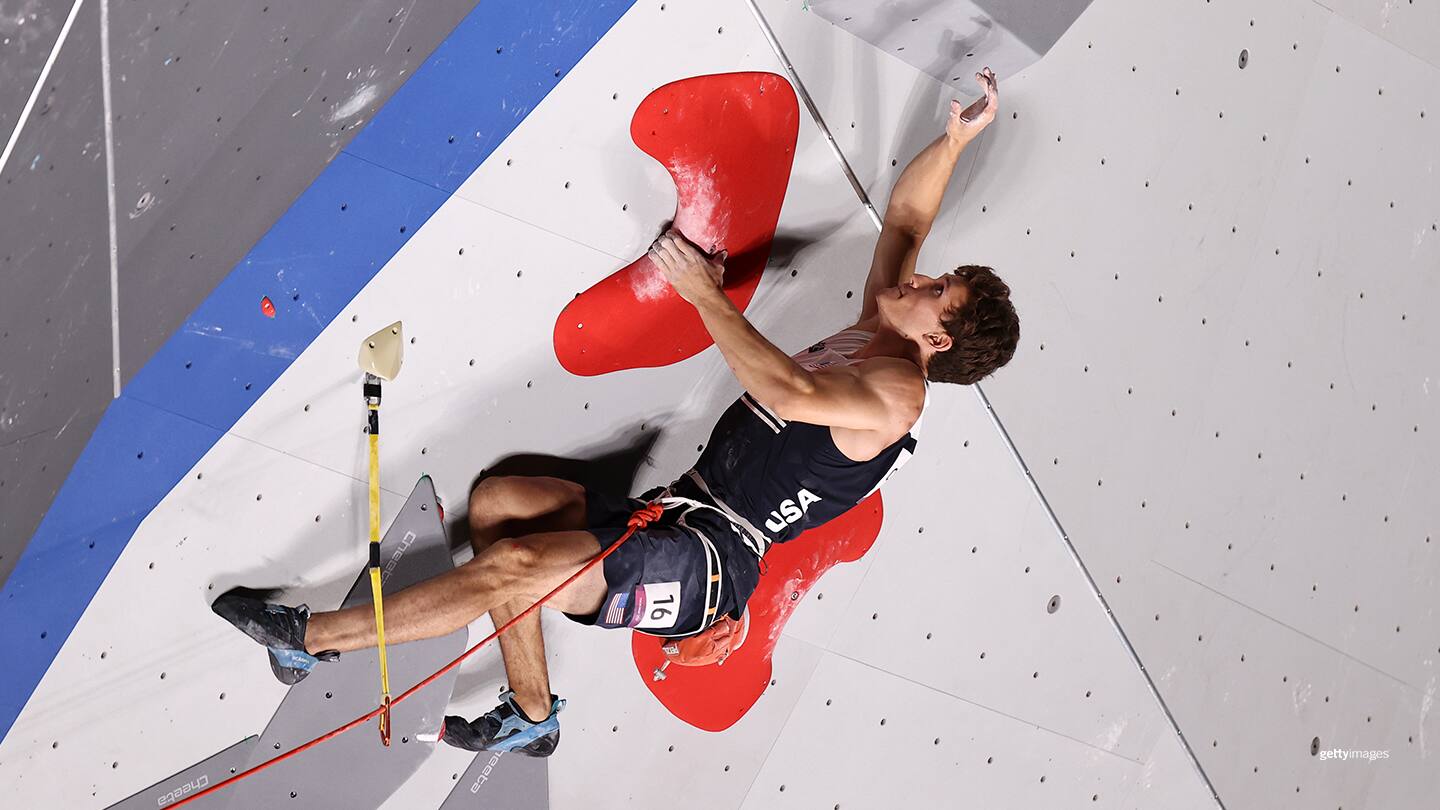 Nathaniel Coleman competes at the Olympic Games Tokyo 2020 on Aug. 5, 2021 in Tokyo.

Nathaniel Coleman, climbing
Coleman didn't leave any room for error in qualifying for the final in this sport, which was making its Olympic debut. Coleman placed eighth in the qualifying round, the last man to advance in the combined event. But Coleman saved his best for the finals. He made up a lot of ground in his specialty of bouldering, going from 11th in combined points in qualifying to first in the final. That helped boost Coleman to the silver medal.

In an August 7 Instagram post, Coleman offered: "I've tried to collect my thoughts and they just keep running away... But I think reality did set in a bit today. For now I'll just say that it's an honor to be a part of climbing's history in this way. More to come if I can ever get myself to think straight again."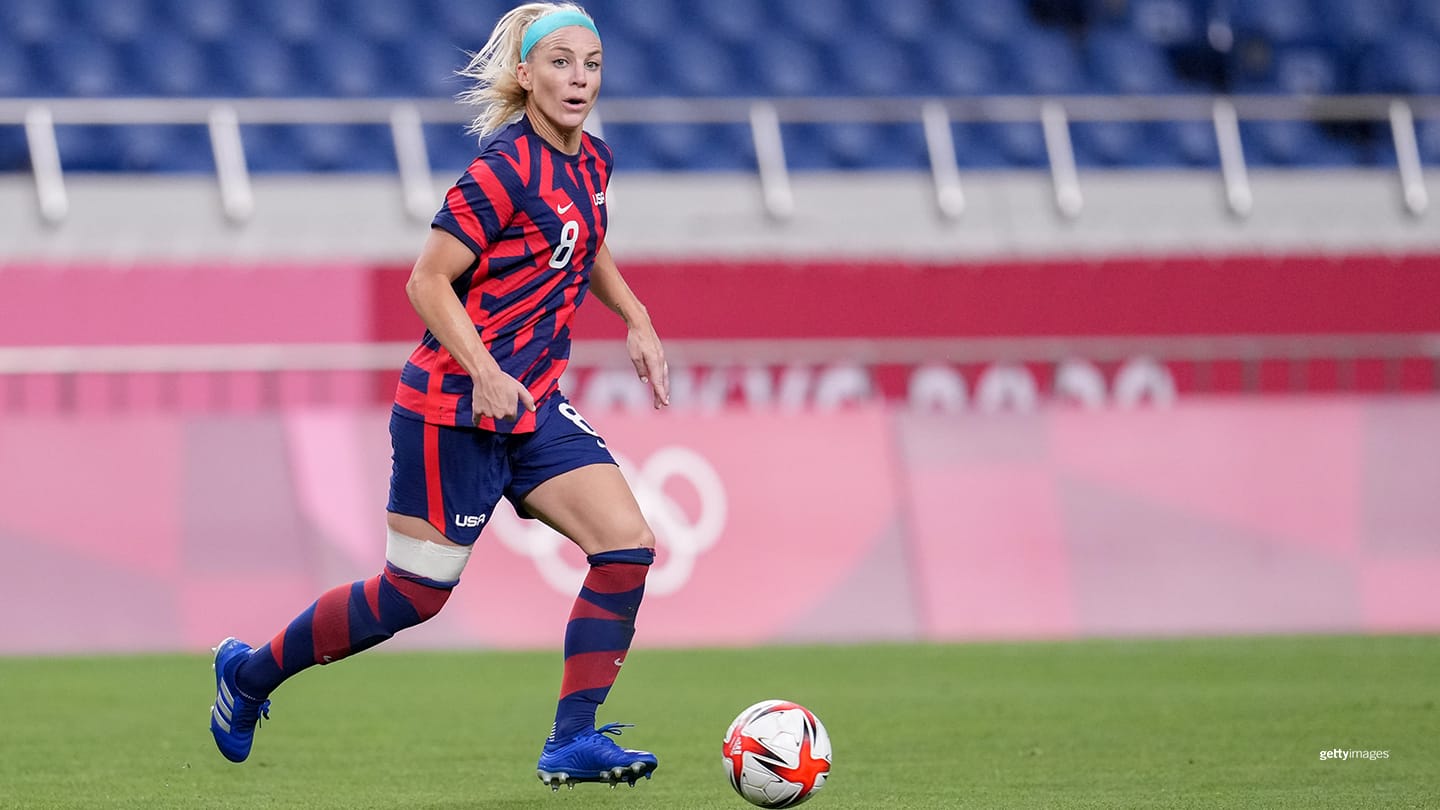 Julie Ertz competes at the Olympic Games Tokyo 2020 on July 24, 2021 in Saitama, Japan.
Julie Ertz, soccer
After suffering an MCL sprain to her right knee May 16 in the Chicago Red Stars' 2021 National Women's Soccer League opener against Portland, Ertz looked to be a longshot to be ready for the Games. Not only did she recover in time to help the U.S. to a bronze medal after a disappointing 3-0 loss to Sweden in the Olympic opener, but Ertz also logged heavy minutes for her team. She had come a long way from last spring, when she was more concerned about just regaining her ability to walk.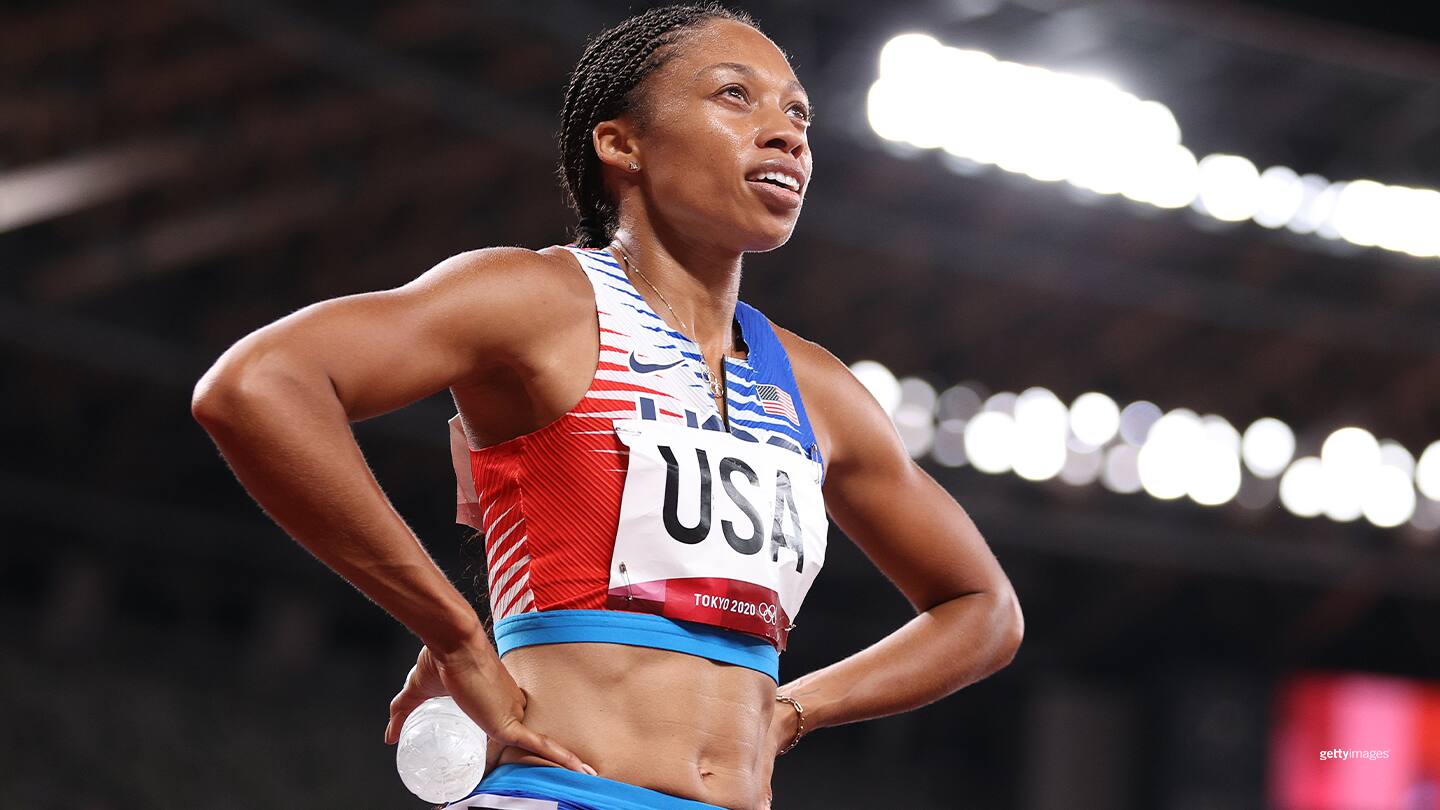 Allyson Felix reacts after winning the gold medal in the Women's 4x400m Relay at the Olympic Games Tokyo 2020 on Aug. 7, 2021 in Tokyo.
Allyson Felix, track and field
Less than three years after giving birth to daughter Camryn by emergency C-section at 32 weeks, Felix was back hunting medals with the U.S. Olympic Team. At 35, she had already defeated long odds in reaching her fifth Games. But Felix did more than just make it, taking silver in the 400-meter to add her 10th medal, surpassing Jamaica's Merlene Ottey as the most decorated women's track and field athlete in Olympic history. She then sprinted past Carl Lewis as the top U.S. athlete — female or male — in the sport with her 11th medal as part of the stellar gold-medal-winning U.S. 400-meter team.

"I've given my all to the sport," said Felix, "and there's nothing left on this Olympic stage that I feel like I need to do."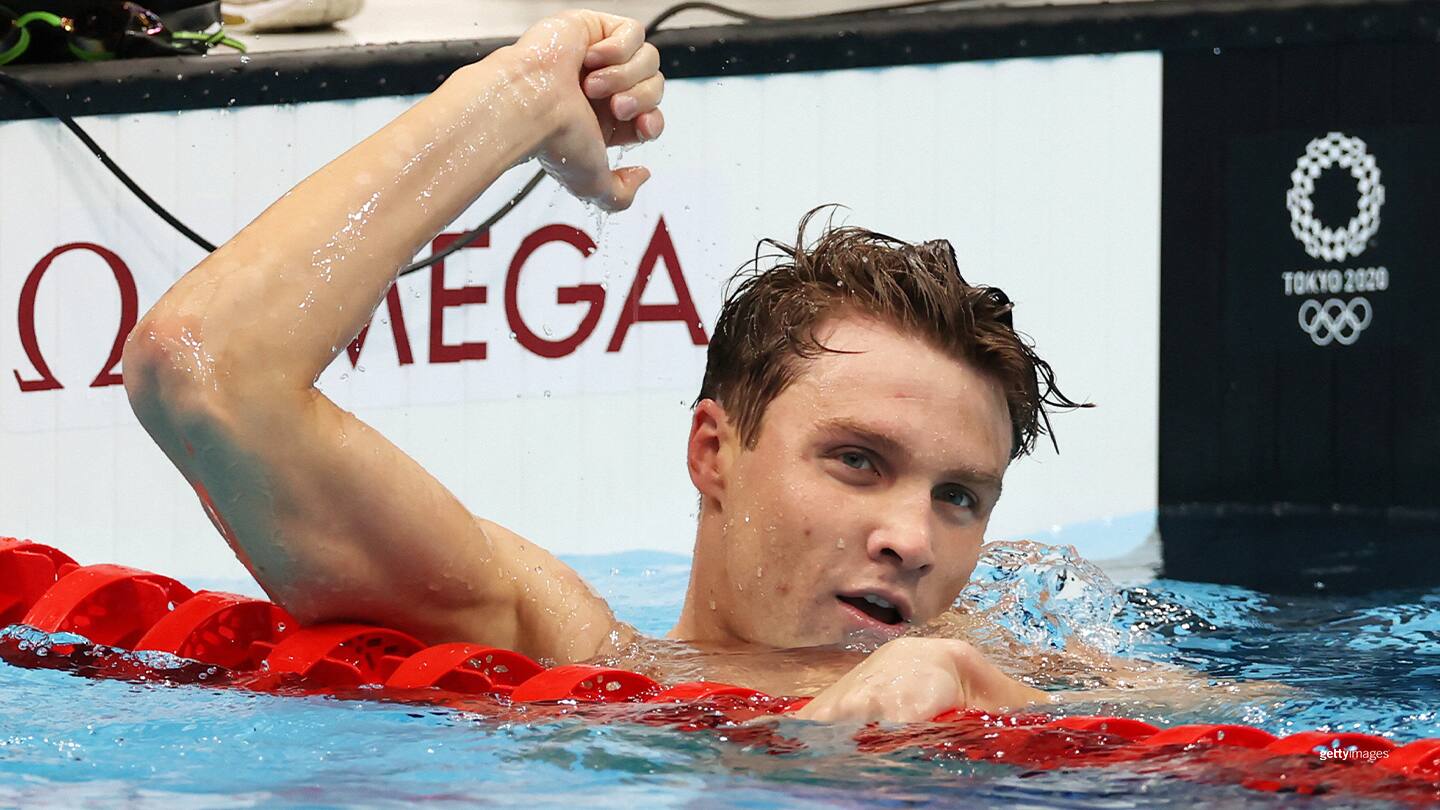 Bobby Finke celebrates winning the gold after competing in the men's 1,500m freestyle at the Olympic Games Tokyo 2020 on August 1, 2021 in Tokyo.
Bobby Finke, swimming
Finke swam from relative obscurity to a pair of Olympic freestyle gold medals in Tokyo. He won the 800 in his Olympic debut and then became the first U.S. swimmer since Mike O'Brien in 1984 to claim the gold at that distance. Finke had come all the way back from a scooter accident in 2019 that left him with a broken bone in his left wrist and a concussion, but there was no indication he was ready to stand on the podium.

"Honestly, it doesn't really seem real," Finke said. "I came in not really expecting to medal. I was just going to try my best to make the finals. So, to come out of it with two golds, it means the world to me, especially for my family and teammates."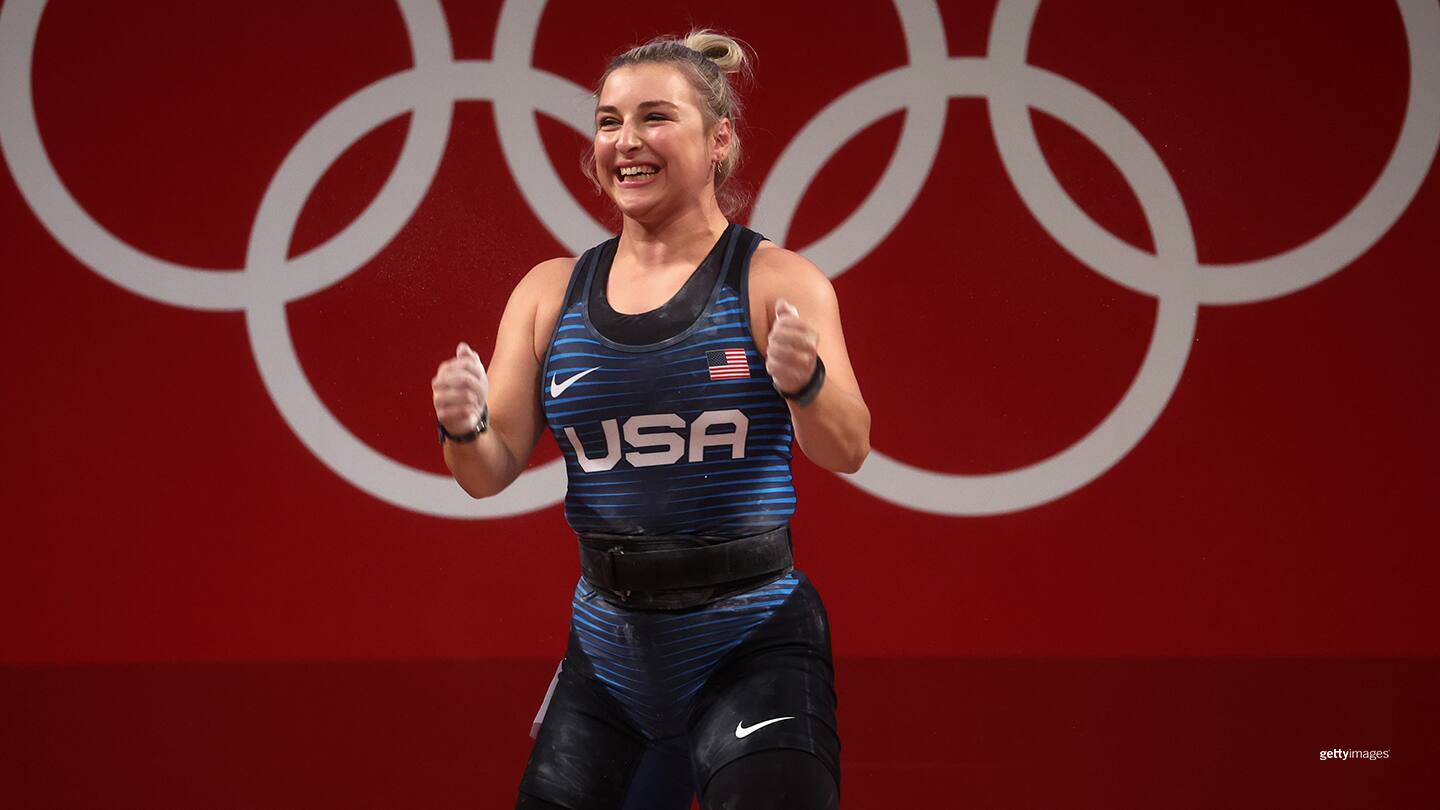 Kate Nye competes at the Olympic Games Tokyo 2020 on Aug. 1, 2021 in Tokyo.
Kate Nye, weightlifting
Sometimes, the heaviest lifts don't involve physical weights. Just ask Nye, who was diagnosed with bipolar II disorder in 2019 and has been a mental health advocate since. That same year, she became the youngest-ever U.S. women's senior world champion, earning gold at 71 kg. at age 20. She added more hardware in Tokyo, taking home silver in the 76 kg. class and setting a pair of American records. It was the best Olympic result for a U.S. woman since 2000.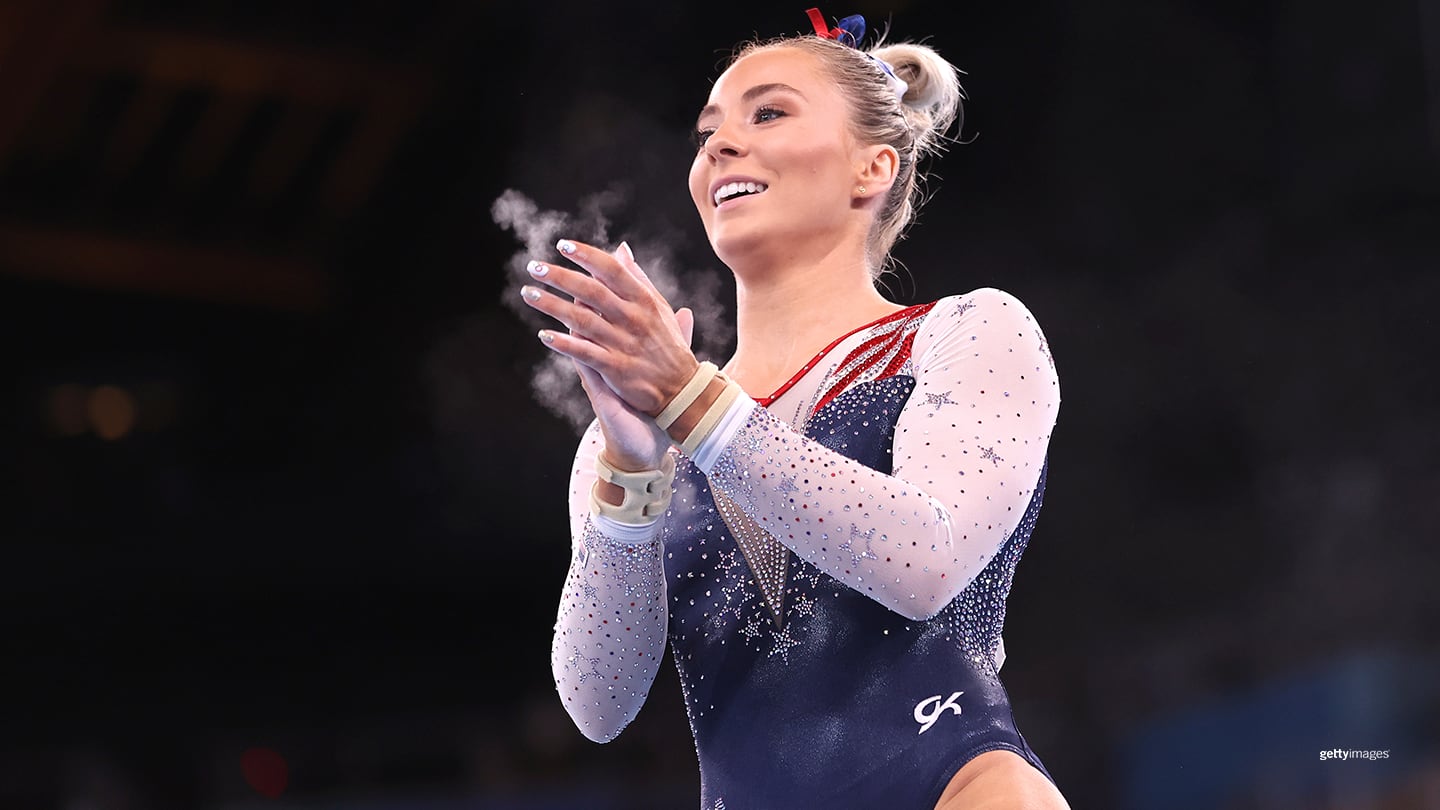 MyKayla Skinner competes in the women's vault at the Olympic Games Tokyo 2020 on Aug. 1, 2021 in Tokyo.
MyKayla Skinner, gymnastics
When Simone Biles decided to step aside in Tokyo, the door opened for Skinner in the vault after she thought her career had ended. She made the most of the opportunity, turning it into her first Olympic medal, a silver. It was a remarkable journey for Skinner, who also had to endure COVID-19 along the way.

"Kind of crazy," Skinner said. "I was actually gonna get on a plane to go home. I wasn't expecting any of this to happen."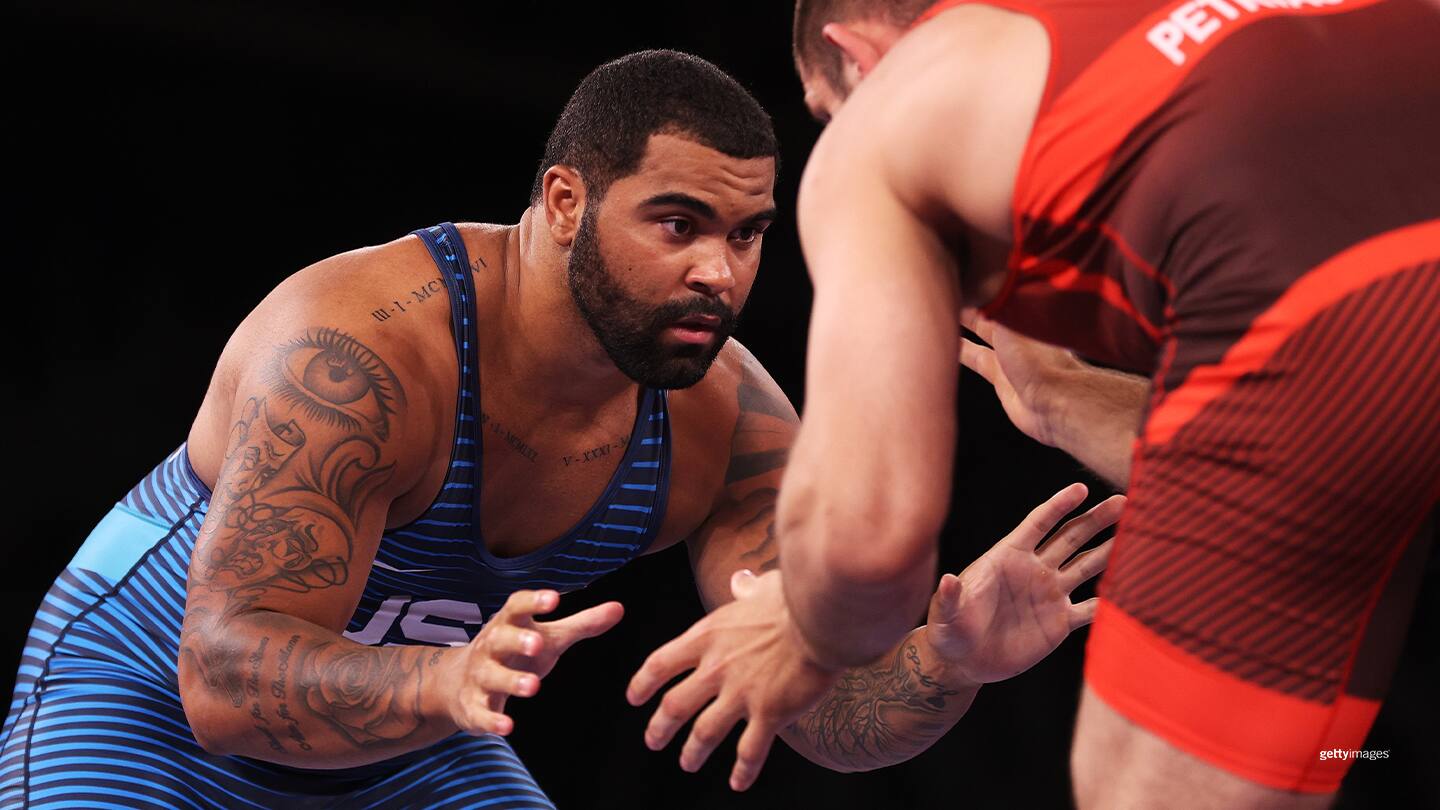 Gable Steveson competes against Geno Petriashvili of Team Georgia at the Olympic Games Tokyo 2020 on Aug. 6, 2021 in Chiba, Japan.
Gable Steveson, wrestling
In what many already are calling one of the greatest comebacks in Olympic history in any sport, Steveson seized victory from three-time defending world champion Geno Petriashvili of Georgia in the men's freestyle 125 kg. class. Down 8-5, Steveson scored a pair of two-point takedowns with less than seven seconds left in the match, including the final pair with under a second remaining to take Olympic gold.

"You saw that?" Steveson said. "Wow. No way. Ain't no way. I'm speechless. I've never done it before, but today was the day."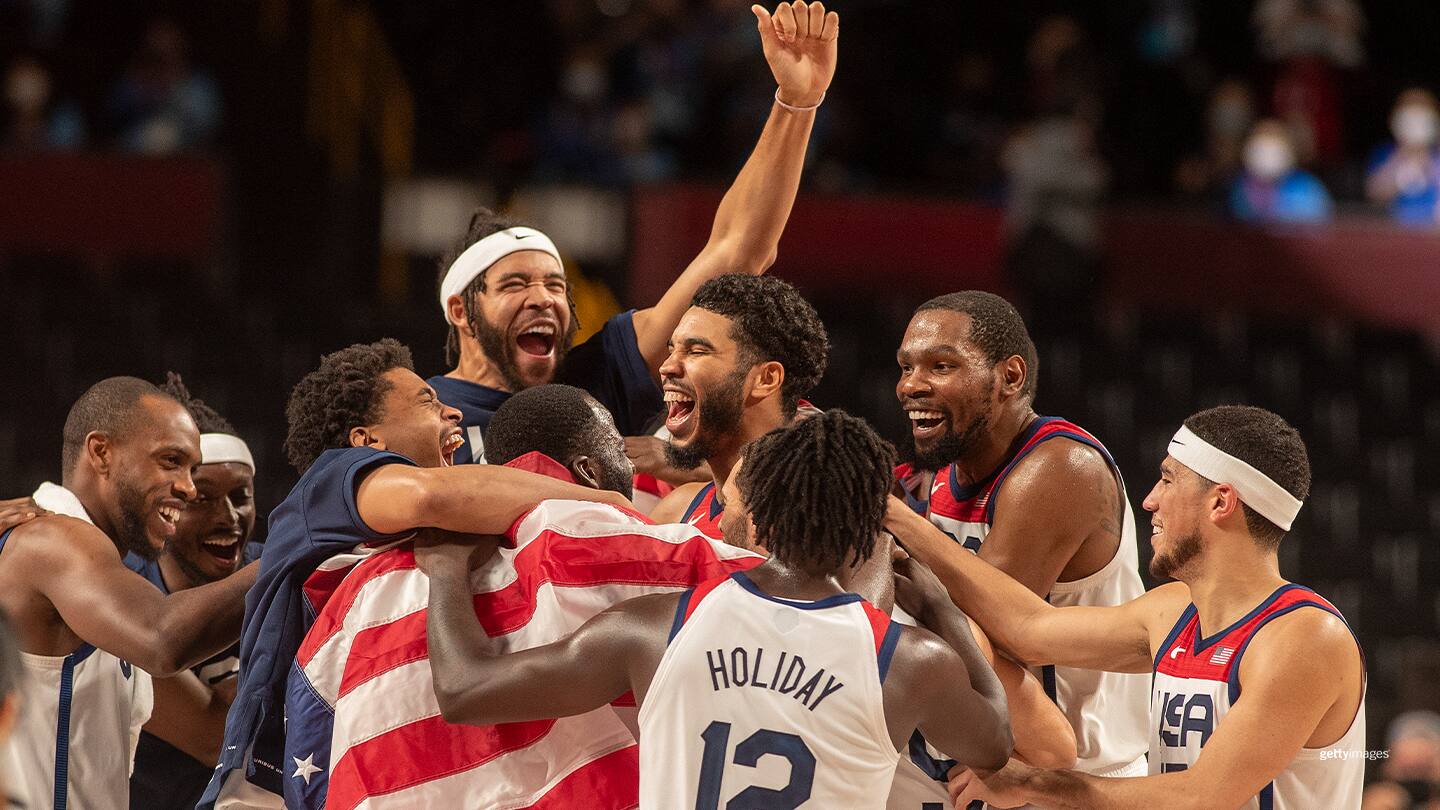 The U.S. men's basketball team celebrate their gold medal win at the Olympic Games Tokyo 2020 on Aug. 7, 2021 in Tokyo.
U.S. Men's Basketball Team
Expectations were lowered for the historically dominant U.S. men's team after a pair of exhibition losses and an 83-76 defeat by France in its Olympic opener. The Americans heard the talk about how they were underperforming and decided to do something about it. In the rest of preliminary round play, they looked more like their old selves, reeling off impressive victories over Iran and the Czech Republic. Then came a 95-81 win over Spain in the quarterfinals and a 97-78 defeat of Australia in the semifinals. The Americans outlasted France, 87-82, to take the gold medal. Kevin Durant became the all-time leading U.S. scorer in Olympic history.
Bob Reinert spent 17 years writing sports for The Boston Globe. He also served as a sports information director at Saint Anselm College and Phillips Exeter Academy. He is a contributor to TeamUSA.org on behalf of
Red Line Editorial, Inc.