The Greatest Dynasty In Basketball: The U.S. Women's National Team Wins Seventh-Straight Olympic Gold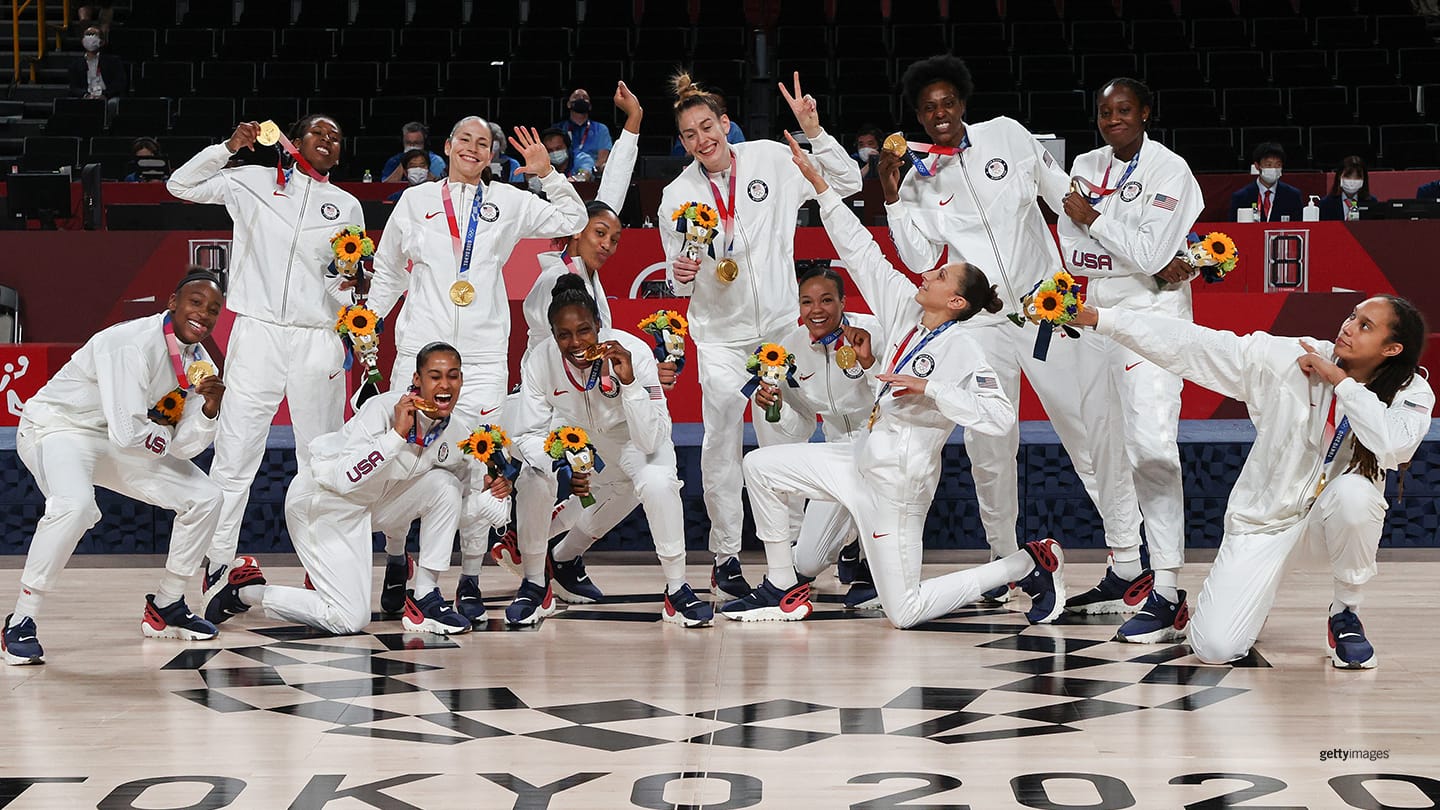 Team USA poses with their gold medals at the Olympic Games Tokyo 2020 on Aug. 8, 2021 in Saitama, Japan.
TOKYO – Make that seven-straight.

On the last day of the Olympic Games Tokyo 2020, the U.S. women's basketball team made history.

Since 1996, the U.S. women's basketball team has been creating a legacy, and today the legacy continues as Team USA captures their seventh-straight Olympic gold medal with a 90-75 victory over host Japan.

Today's win also extends the U.S. women's basketball team's Olympic winning streak to 55 games.

In the battle for gold, Team USA faced a strong Japanese team, but they were no match for Team USA. The game was off to a solid start for the Americans, who led 50-39 at halftime.

In the first half, Brittney Griner led the team with 18 points and four rebounds. Olympic rookie and star of the Tokyo Games for the U.S. women's team was A'ja Wilson with 10 points and three rebounds.

Griner continued to dominate in the second half and was the game's leading scorer – ending the game with 30 points. Wilson ended the game with 19 points, seven rebounds, five assists and a very shiny birthday present.

"To win this gold on my birthday is really special," said Wilson who is celebrating her 25th birthday on the podium.

Takada Maki and Motohashi Nako led the Japanese with 17 and 16 points, respectively.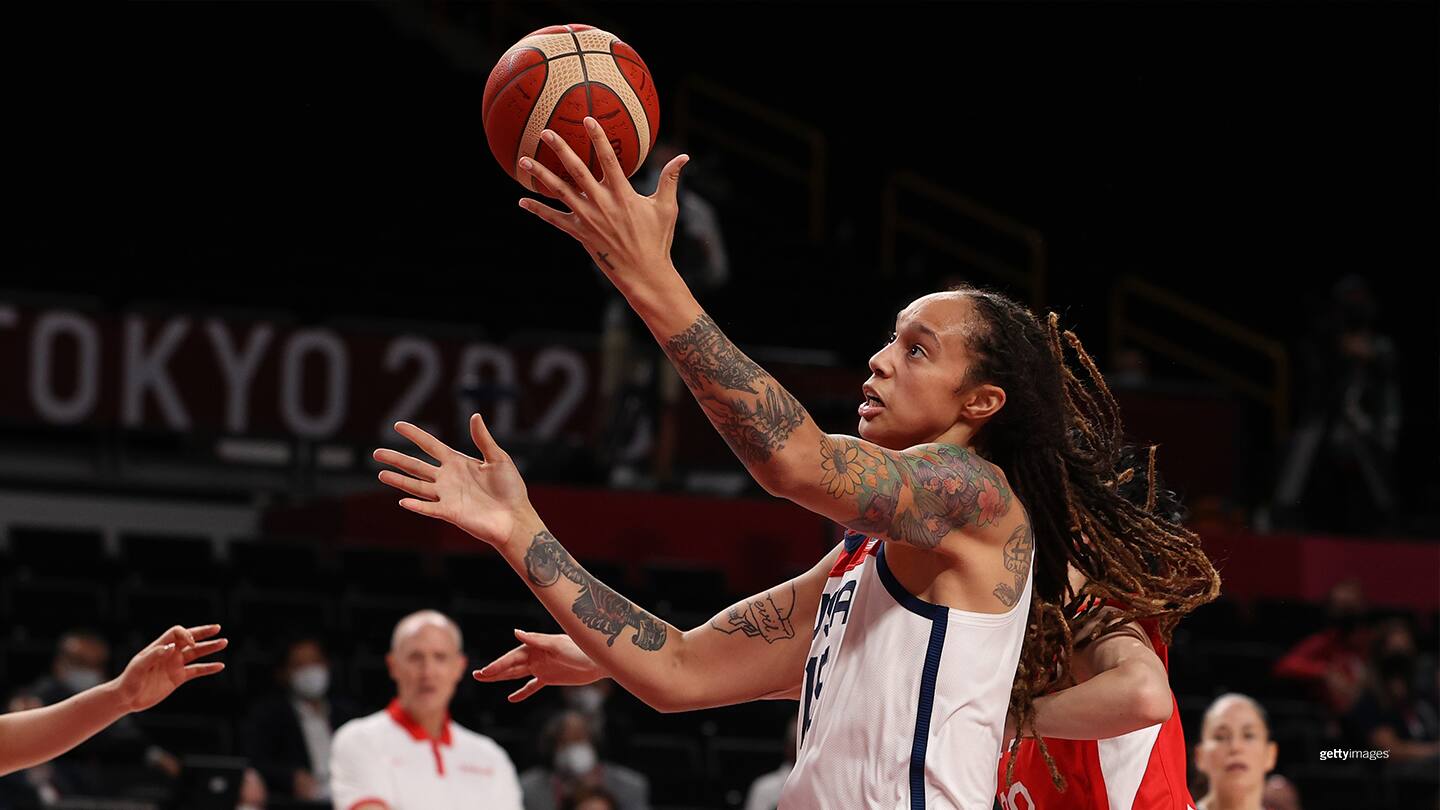 Brittney Griner in action against Team Japan during gold medal game of the Olympic Games Tokyo 2020 on Aug. 8, 2021 in Saitama, Japan.
But today's game was less about the stats and the score, and more about the history and legacy behind this team.

In 1996, head coach Dawn Staley was part of the gold-medal-winning squad that began the greatest dynasty in women's basketball.

With today's win, the women have now won gold at the last seven Olympic Games (2020, 2016, 2012, 2008, 2004, 2000 and 1996), and are widely considered one of the greatest Olympic teams of all-time.

"Our sustained success occurs because of the sacrifice of our players," said Staley, who announced this would be her last Olympic Games, and will not be coaching in 2024. "We always have the best of the best."

And two of the best of the best, are Sue Bird and Diana Taurasi.

If their names weren't already in the history books, they are now. In what is assumed to have been their last Olympic Games, Bird and Taurasi are going out in style and with a fifth gold medal around their neck.

"I think you learn a lot about yourself when you play for the national team," said Taurasi. "It's always a collection of the 12 best players in the world and we've always found a way to come in this setting and put yourself aside to win a gold medal."

The veterans are now the most decorated Olympic basketball players of all-time with five gold medals in five-straight Olympic Games. Throughout their careers, Bird and Taurasi have never lost an Olympic game, going 38-0.

"This just doesn't happen overnight," said Taurasi of the dynasty that is the U.S. women's national team. "This is a process that happens over the years."

Bird and Taurasi won their first gold medal at the Olympic Games Athens 2004. Bird and Taurasi first played together at UConn, winning an NCAA title in Bird's senior year in 2002. Taurasi went on to win two more after Bird graduated.

"On the court, we always vibed. Like from day one," said Bird. "I think we just compliment each other really well."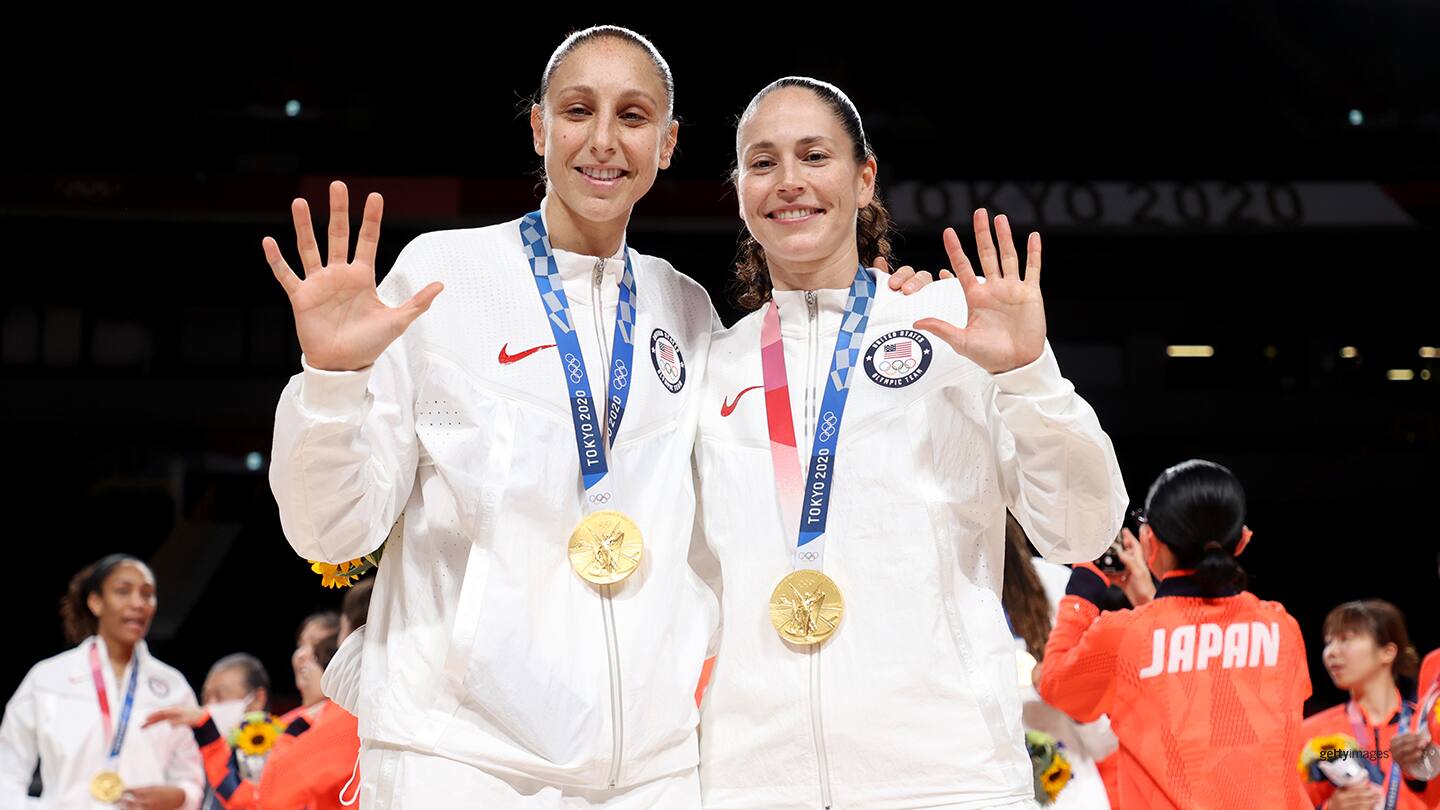 Diana Taurasi and Sue Bird pose for photographs with their gold medals at the Olympic Games Tokyo 2020 on Aug. 8, 2021 in Saitama, Japan.
Since then, Bird, 40, and Taurasi, 39, have gone on to win more gold medals, WNBA championships and become the faces of women's basketball in the 21st century.

"I think over 20 years, there's this trust factor that goes beyond playing the game of basketball and you don't get that with a lot of people in life. Where you can trust someone with everything and I'm just happy I have someone like that beyond the game of basketball for the rest of my life."

Also closing out her USA Basketball career in Tokyo is veteran center Sylvia Fowles, who earned her fourth-straight gold medal.

"I teared up on the court because this was my last one," said Fowles as she choked back tears. "So, of course, just to see it come back full circle from a youngster to a veteran. So I'm just trying to soak up the moment."

In addition to Fowles, Tina Charles earned her third gold, and Griner and Stewart their second.

"There is an ultimate honor and pride with wearing this jersey," said Taurasi. "I hope the next generation feels that same pride, that same respect, that same responsibility to make sure to come out here and play the right way. There's nothing like it. There's nothing like playing in the Olympics…When you put that USA on your chest, you're playing for everyone who loves basketball in our country and that's responsibility that weights heavy on us. That's probably one thing we won't miss."
Despite it being their last game together in a USA Basketball uniform, Bird and Taurasi are leaving happy and most of all grateful.
"We always say we're lucky we get to do this together," said Taurasi.

Want to follow Team USA athletes during the Olympic Games Tokyo 2020? Visit TeamUSA.org/Tokyo2020 to view the medal table, results and competition schedule.
Kara Tanner is a sports journalist and creative based in Colorado Springs, Colorado. She is the head digital content manager and editor for TeamUSA.org.