U.S. Women's Basketball Team Tops France 93-82 To Conclude Group Play Undefeated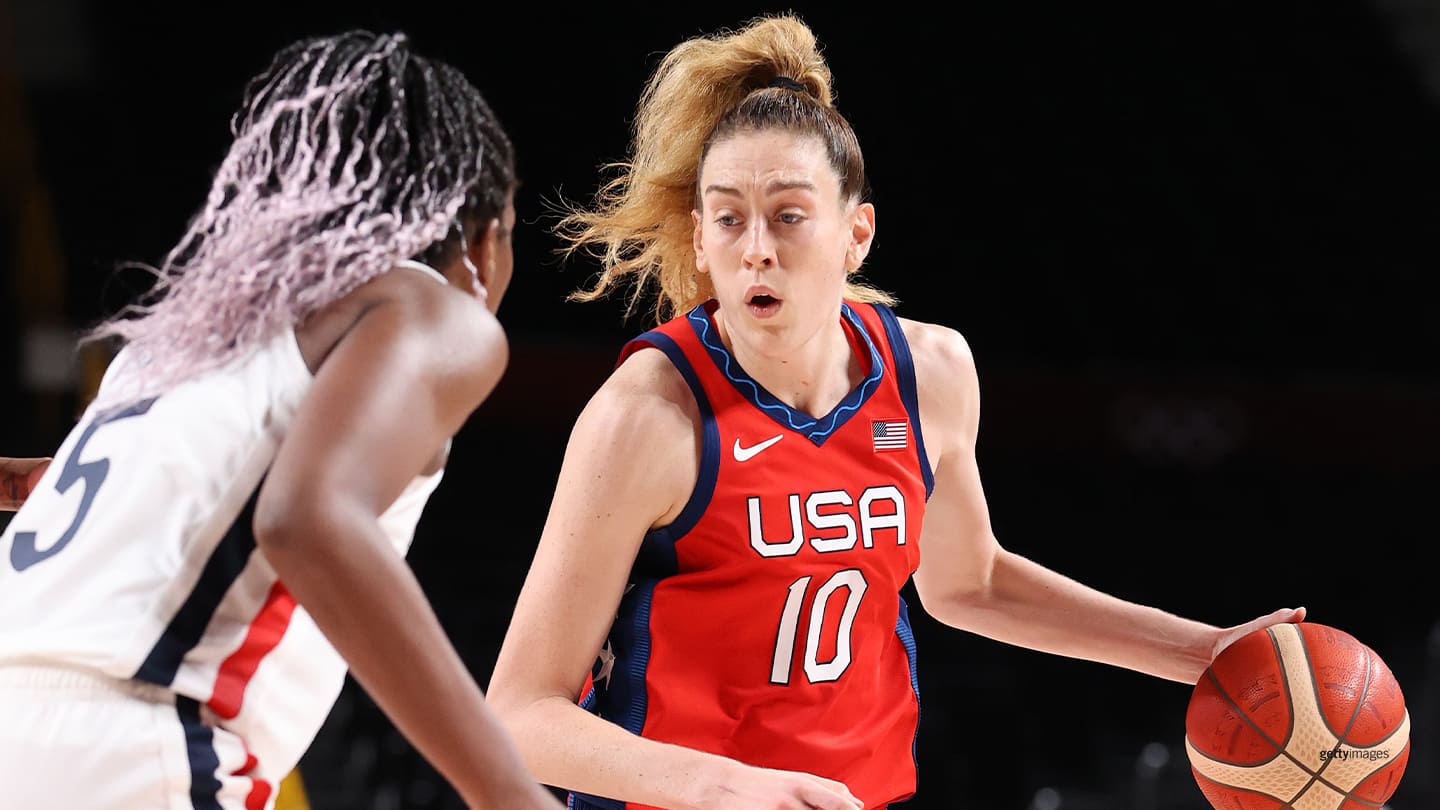 Breanna Stewart goes to the basket during the Olympic Games Tokyo 2020 on August 2, 2021 in Tokyo.
TOKYO – The U.S. women's basketball team's road to gold continues after routing France 93-82 in their final group stage game of the Olympic tournament.

In its final game of Group B preliminary round play, the Americans were met with a tough French squad, but were able to post a 93-82 win at the Saitama Super Arena on Monday afternoon.

The game got off to a slow start for Team USA, who found themselves trailing 22-19 at the end of the first quarter. While the game was not a must win for the U.S., they kicked it into high gear to come back and lead 50-44 at halftime.

In the first half, Breanna Stewart led the team with 14 points with rookie forward A'ja Wilson not far behind with 12 points and 4 rebounds. Wilson continued to dominate in the second half and was the game's leading scorer – ending the game with 22 points and 7 rebounds.

"This is probably the most I've ever rebound in my whole career," said Wilson. "But that's the biggest thing is just trying to create more possessions for this team. So, I'm just having fun with it."

Stewart also had seven rebounds and was the second-leading scorer with 17 points. Tina Charles tallied 15 and Brittney Griner added 11.

"I thought we played really well," said Stewart. "Obviously, there were moments where we could have been better…but I think it's really hard for teams to match up with us with the five that we have on the court."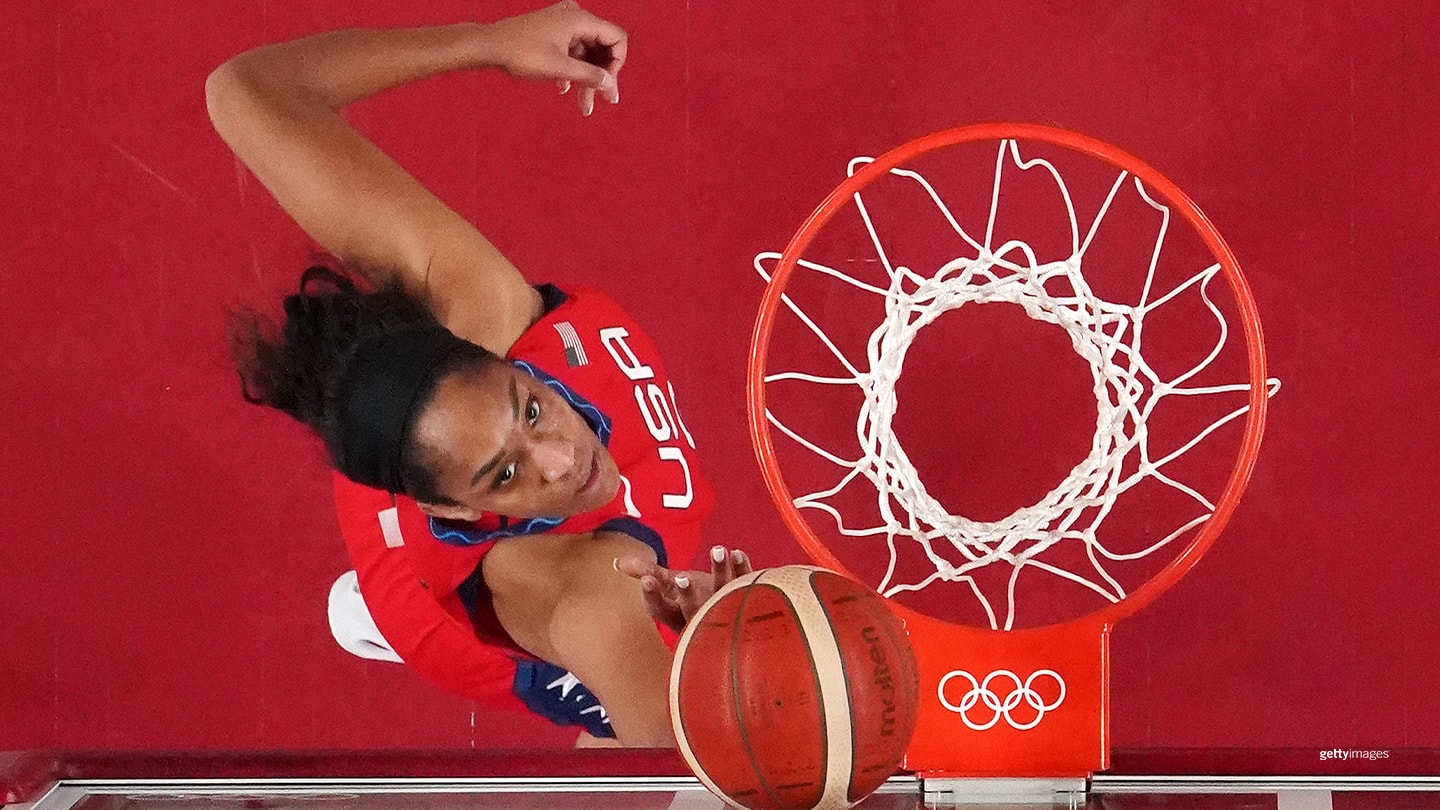 A'ja Wilson shoots during the Olympic Games Tokyo 2020 on Aug. 2, 2021 in Tokyo.
Captain Endene Miyem and Sandrine Gruda led the French with 15 and 12 points each.

With a spot in the quarterfinals on the line, the French fought to keep themselves in the game. Although it was a loss, it was enough to keep France in the running and moving on to the knockout round.

"We knew France had their backs against the wall. They needed to play their best today and play within a certain margin to advance," said Stewart. "Like I said before whether there were implications on this game or not, France is always a tough win."

The U.S. shot 62 percent from the floor, including an impressive 45 percent from behind the three-point arc.

With today's win, the U.S. now moves into the quarterfinal round undefeated, and atop Group B.

In their first game of the tournament, the U.S. women fought hard for an 81-72 win over Nigeria. The top-ranked U.S. then went on to survive a strong effort by Japan for an 86-69 victory.

"We're playing every game like it's a must-win," said Wilson. "We're playing every game like it's our last and every possession like it's our last because that's when it matters the most. When you get in those medal games – I have no idea how they're going to go, I've never been in one – but when you play possessions like that, you're used to the crunch time, you're used to the lead changes, and you just play [off] that."

The U.S. women's basketball dynasty started at the Olympic Games Atlanta 1996, where Dawn Staley was the point guard. Now the head coach of the women's team, Staley and the women's team are aiming to win a seventh consecutive gold medal.

If the Americans win the gold, it would be a fifth straight gold for veterans Sue Bird and Diana Taurasi — making them the most decorated athletes in women's basketball history.

"Obviously, it wasn't a must-win, but we always want to win," said Stewart. "To have that momentum going into quarterfinals…this is where we start to peak. You know we want to be our best and get the gold medal."

Want to follow Team USA athletes during the Olympic Games Tokyo 2020? Visit TeamUSA.org/Tokyo2020 to view the medal table, results and competition schedule.
Kara Tanner is a sports journalist and creative based in Colorado Springs, Colorado. She is the head digital content manager and editor for TeamUSA.org.