Team USA Athletes Reflect On Their Time In Tokyo As The Olympic Games Close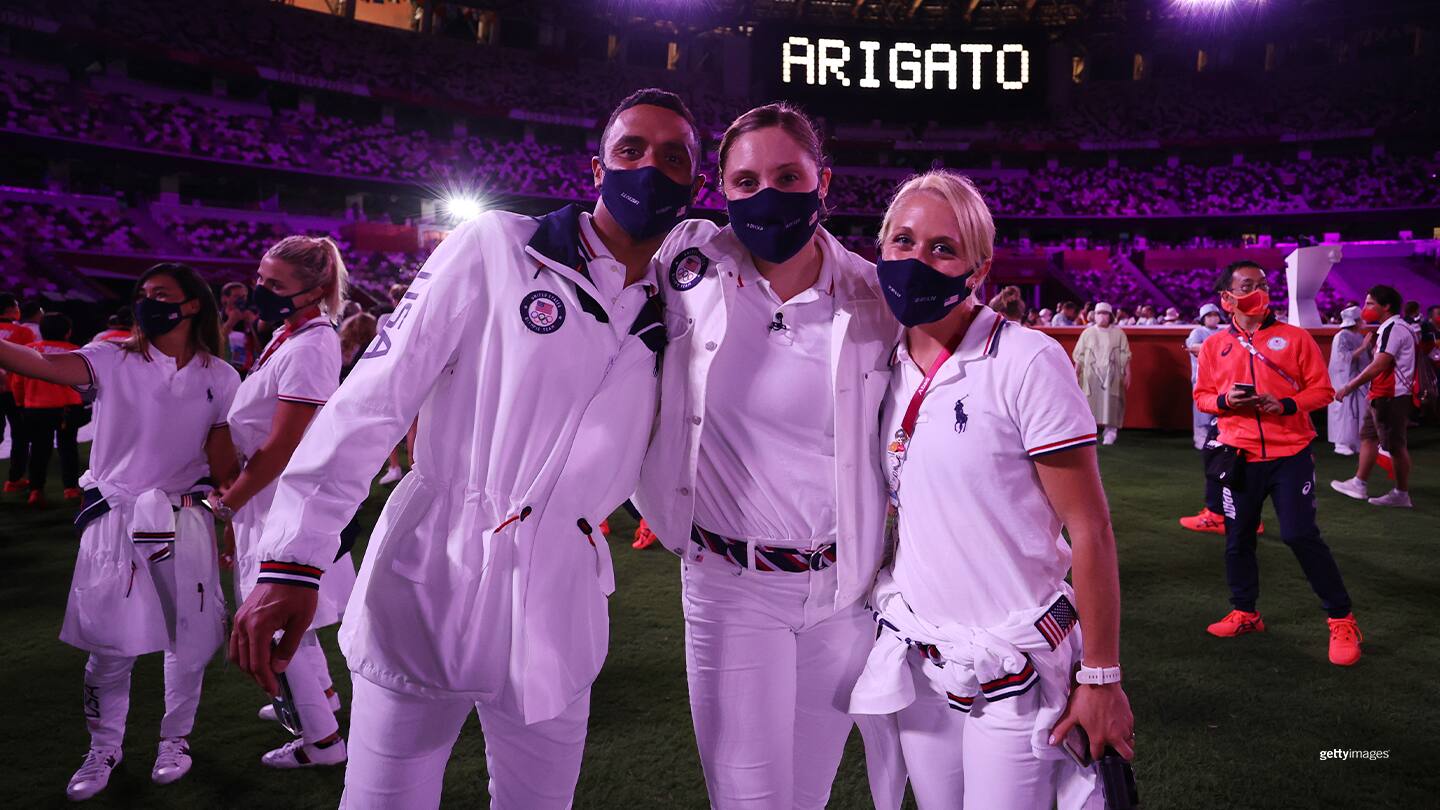 Amro ElGeziry, Kara Winger and Sam Schultz pose for a photo at Closing Ceremony of the Olympic Games Tokyo 2020 on Aug. 8, 2021 in Tokyo.
TOKYO - In what has been an unprecedented and different Olympic Games experience, Team USA athletes still found a way to make the Olympic Games Tokyo 2020 something to remember.

After 17 days of tough competition — and many months of uncertainty leading up to the Games, plus stringent restrictions and regular Covid-19 testing for all participants — the Closing Ceremony was a celebration that Tokyo had pulled off a successful Games and a was a sincere thank you to the city of Tokyo and the entire country of Japan for the work they put in to make the Games happen.

From swimming super star Katie Ledecky to karate's Arielle Torres, see what these Team USA athletes had to say about their experience in Tokyo and what made it so special!
Kara Tanner is a sports journalist and creative based in Colorado Springs, Colorado. She is the head digital content manager and editor for TeamUSA.org.