U.S. Climbers Prepare To Summit Medal Stand In Tokyo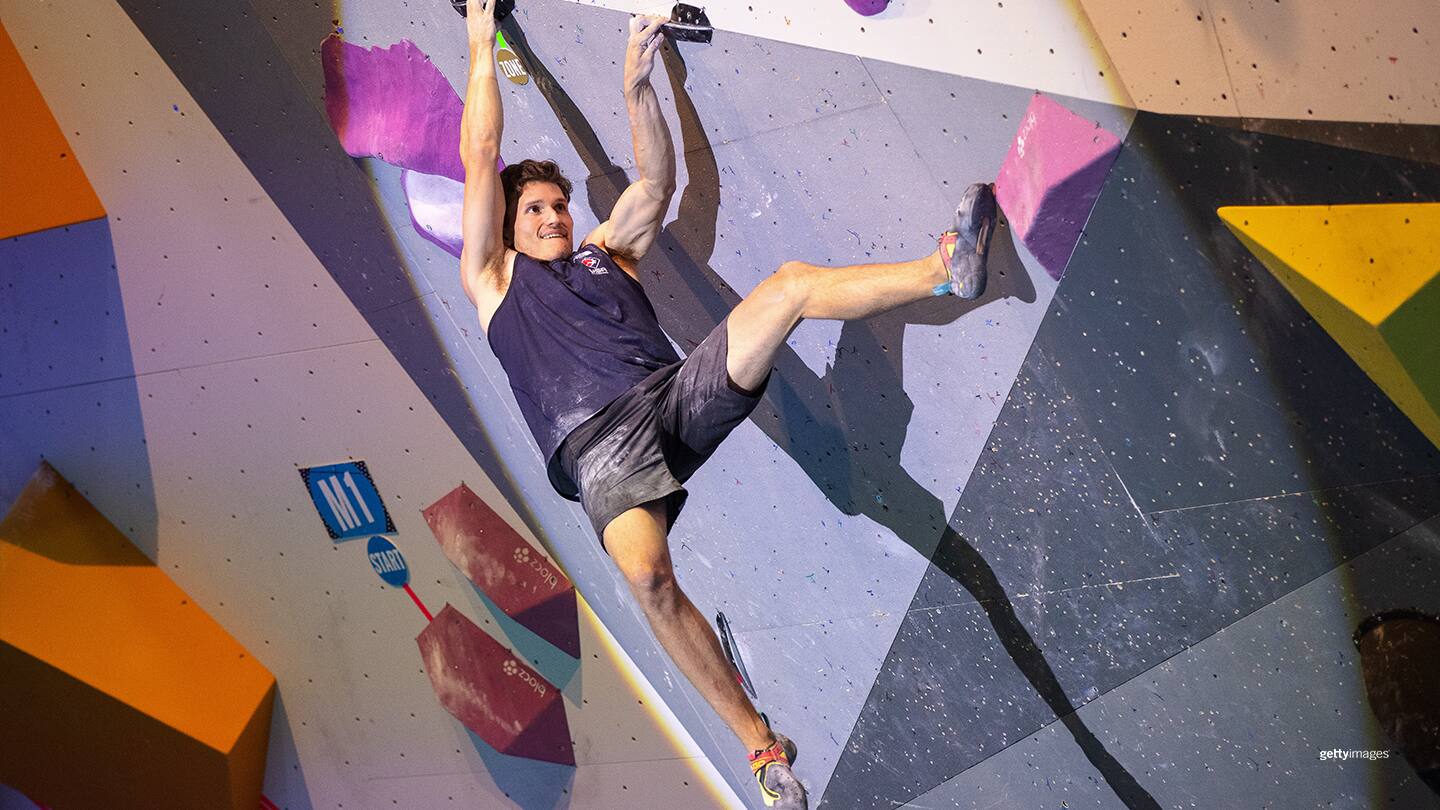 Nathaniel Coleman competes during the men's boulder finals on June 26, 2021 in Innsbruck, Austria.
Fans of the Olympic Games have already gotten to witness skateboarding and surfing make their Olympic debuts, and now they're going to get a look at another first-year sport as the climbing competition begins on Tuesday.

It's a sport that conjures images of sheer rock faces and tall mountains, but Olympic climbing showcases a different side of the pursuit. Contested on man-made walls, Olympic climbing will test athletes' speed, strength and endurance across three different disciplines. From racing for speed to holding on by fingertips and balancing on toes to executing moves 45 feet off the ground, these athletes will have to do it all in order to win the first-ever Olympic climbing medals.

For the four Team USA athletes, all of whom qualified before the global pandemic delayed the Games a year, it's been a long year of training.

"I feel like I don't really understand the gravity of being one of the first in the sport at the Olympic Games," said Nathaniel Coleman, from Salt Lake City, Utah.

"It feels so cool to represent not only my country but my sport at the Olympics."

Coleman, 24, has been climbing since he was 9 years old. Once the International Olympic Committee announced climbing would be added to the 2020 schedule, he became focused on trying to make the team. His best discipline is bouldering, in which athletes must complete several different routes, or "problems," and can make as many attempts to finish as they can within a set amount of time. The problems are lower to the ground, so the athletes don't use ropes, but the moves and sequences are extremely difficult.

With the Olympic program using a combined format, in which climbers will compete in bouldering, lead climbing and speed climbing, Coleman and his teammates had to train on all three.

Colin Duffy, 17, excels at lead climbing. The discipline tests a climber's strength as well as endurance because they're ascending a 15-meter, or 50-foot, wall, while clipping in their safety rope as they go, trying to get as high on the route as possible within six minutes.

Climbers only get a few minutes to look at the routes in both bouldering and lead climbing prior to the start of competition, and they're kept from watching what the other competitors do before them.

The third discipline is speed climbing, in which athletes race one another side-by-side up identical routes on a 15-meter wall. It's a discipline that isn't practiced as much in the U.S. as in Europe and other parts of the world.

"I'm most excited for lead climbing but overall I'm excited to compete in all three and give it my best," said Duffy, from Broomfield, Colorado. "Having to train all three of the disciplines can be kind of hard at times but I feel like I'm in great shape and happy to be here and ready to compete."

Another unusual way in which athletes had to prepare was getting ready for hot and humid conditions. Climbers use chalk to help with their grip, but even that can't completely counteract the summer conditions in Tokyo.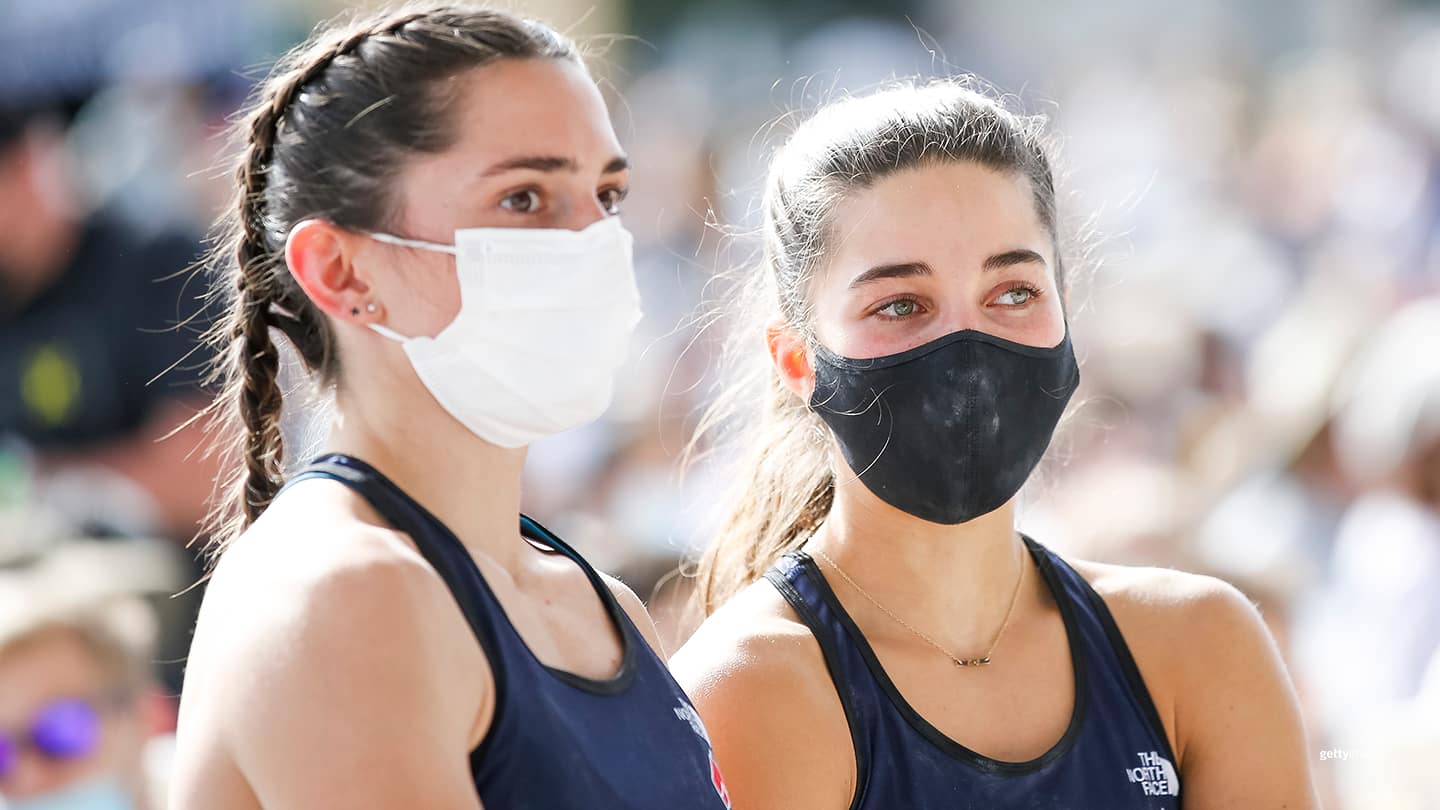 Kyra Condie (L) and Brooke Raboutou (R) watching the women's bouldering qualifications at the IFSC Climbing World Cup on May 29, 2021 in Salt Lake City.
"One of the more unique things was heat training, making sure we could grab holds in the heat and humidity," said Kyra Condie, at 25 the oldest member of the U.S. team. "We went in a room, cranked up the heat, put humidifiers in and trained in those conditions."

Brooke Raboutou was the first climber to qualify for the Olympic Games. The 20-year-old daughter of professional climbers from Boulder, Colorado, had three podium finishes in world cup competition leading up to the Games this year. She finished third twice, both times in bouldering, and second in a lead climbing competition last month in Austria.

"It feels like a lifetime ago when I qualified, almost two years now," she said. "But being here is making it finally feel real. I'm beyond excited to compete in just a few days. I've worked really hard the past two years and the training's done. Now it's just resting up and getting ready to compete."

Men's qualifying will be held on Tuesday with the final on Thursday, while the women will qualify on Wednesday followed by the final on Friday.

Want to follow Team USA athletes during the Olympic Games Tokyo 2020? Visit TeamUSA.org/Tokyo2020 to view the medal table, results and competition schedule.
Karen Price is a reporter from Pittsburgh who has covered Olympic and Paralympic sports for various publications. She is a freelance contributor to TeamUSA.org on behalf of
Red Line Editorial, Inc.