U.S. Para Swimmers Add Five More Gold Medals On Final Day Of World Series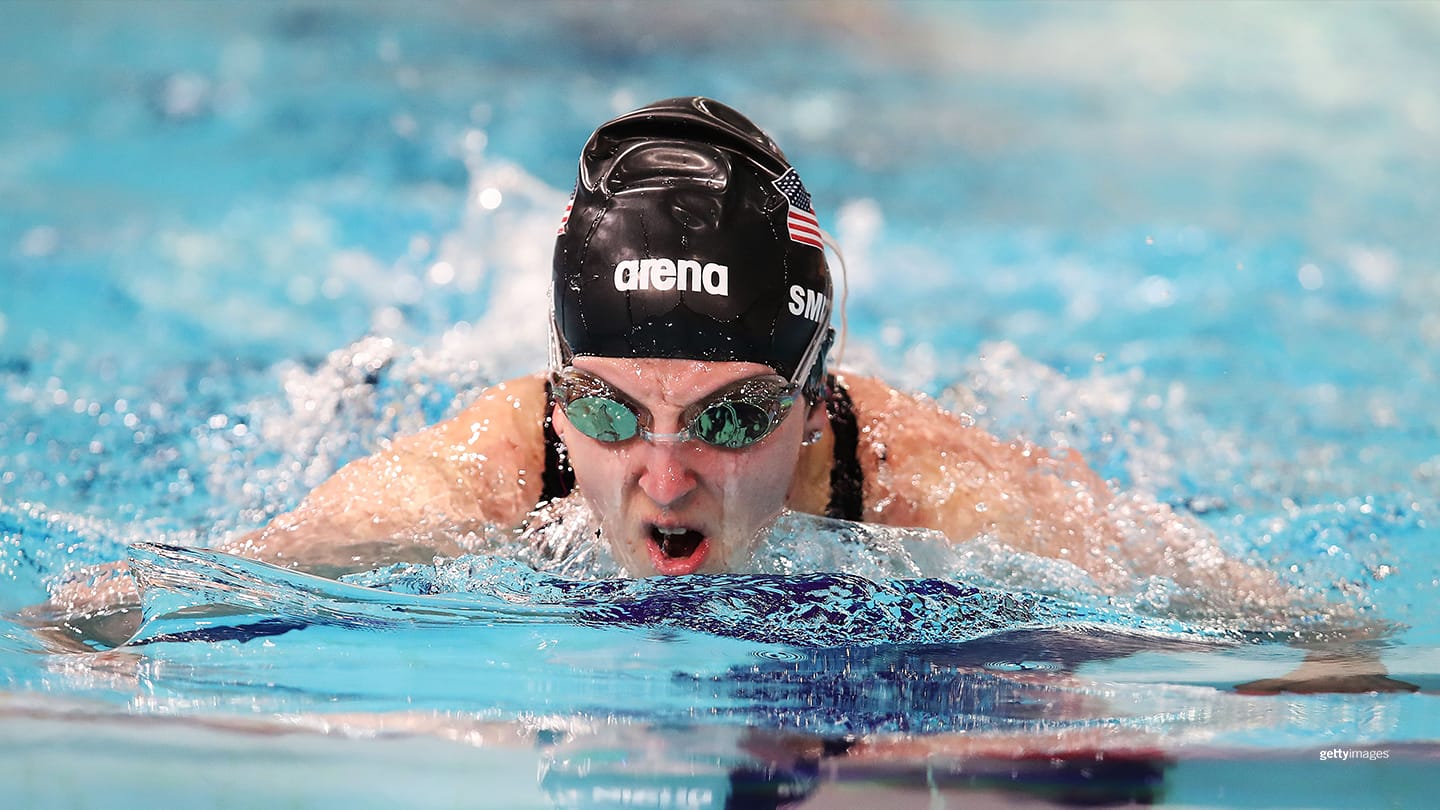 Leanne Smith competes at the British Para- Swimming International meet including the WPS World Series at Tollcross International Swimming Centre on April 27, 2019 in Glasgow, Scotland.
With his normal training regimen unavailable due to the COVID-19 pandemic, Evan Austin improvised like many of his U.S. teammates, opting to train in open water near a friend's lake home.

Based on how he swam at the Para Swimming World Series in Lewisville, Texas, this weekend, maybe Austin is onto something.

After winning two gold medals yesterday, Austin added a third on Saturday on the final day of the World Series in the 200-meter individual medley. Saturday's action also featured a rarity in the swimming world: a tie. A mixed-class event, the World Series relies on World Para Swimming Points to determine an overall winner in each event across classes, thus Paralympic gold medalists Jessica Long and Mallory Weggemann shared the 200-meter individual medley title.

"It's definitely been a challenging year, but it's been such a year for growth," Long said. "I'm so thankful for all of the support that I've had. I'm just thankful to be swimming and for my entire support system."

Paralympic gold medalist Elizabeth Marks (100 backstroke) and Leanne Smith (150 individual medley) were the other gold medalists Saturday for Team USA. Smith also added a silver medal in the 50 backstroke. Hannah Aspden (100 back), Robert Griswold (100 back) and Gia Pergolini (100 back) were the other silver medalists for Team USA. Completing the 35-medal haul across the weekend were Parker Egbert (100 back) and Julia Gaffney (200 individual medley) earning bronze medals.

The World Series will continue with the rest of its calendar but for Team USA, it's all about June's U.S. Paralympic Team Trials for Swimming. Getting back in the pool in Lewisville was an important first step towards that ultimate goal.

"I'm feeling grateful that we were able to have the meet, and for the staff coming together and pulling off the opportunity for us to come together and swim," Smith said. "To go out there and pick up where I left off and get some good pointers to go back and work on before Trials was exciting."
Todd Kortemeier is a sportswriter, editor and children's book author from Minneapolis. He is a contributor to TeamUSA.org on behalf of
Red Line Editorial, Inc.