Georgia Decathlete Kyle Garland Is Coming Into NCAA Championships Like A 'Freight Train'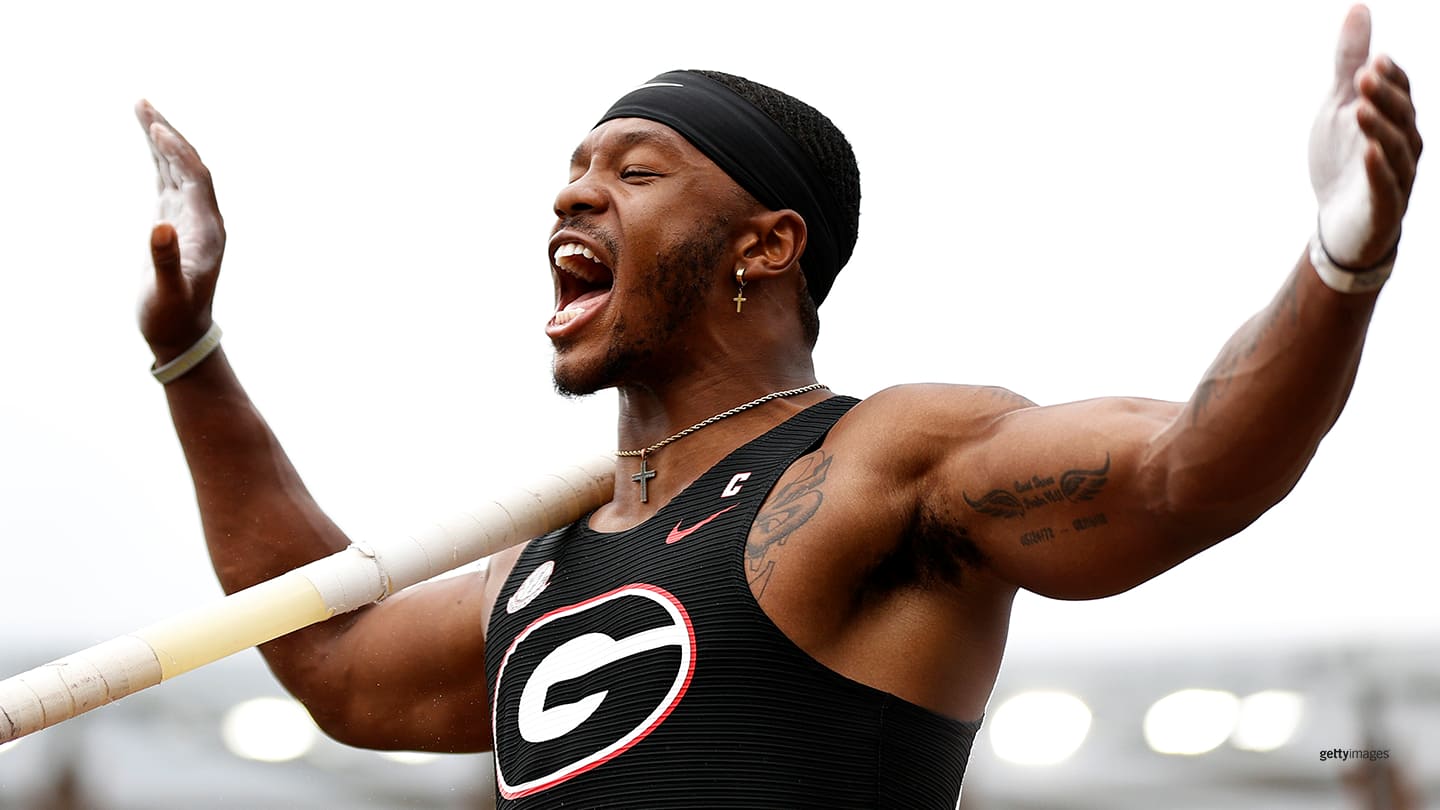 Kyle Garland competes during the decathlon pole vault at the 2023 NCAA Division I Outdoor Track & Field Championships on June 9, 2022 in Eugene, Ore.

This is one of those moments that Kyle Garland knows he will never forget. When the University of Georgia star decathlete steps into Mike A. Myers Stadium in Austin, Texas, for the NCAA outdoor championships this afternoon, it will mark the beginning of the end of his collegiate career.

While the track world is expecting Garland win his first NCAA decathlon title and, perhaps, shatter more scoring records, he has a simpler view of the situation:

Gratefulness.

"I'm excited to be here, and I am coming to treat everybody here with respect," said Garland, a 23-year-old from Philadelphia. "There are a lot of great things on the horizon for me, but nothing matters more right now than this, right here, right now. I cannot let myself become complacent. The most important thing to me right now is this. I would love to come out on top, winning the NCAA's outdoors and indoors.

"That would be a nice thing for my resume and bring some great energy to go out of the NCAAs with."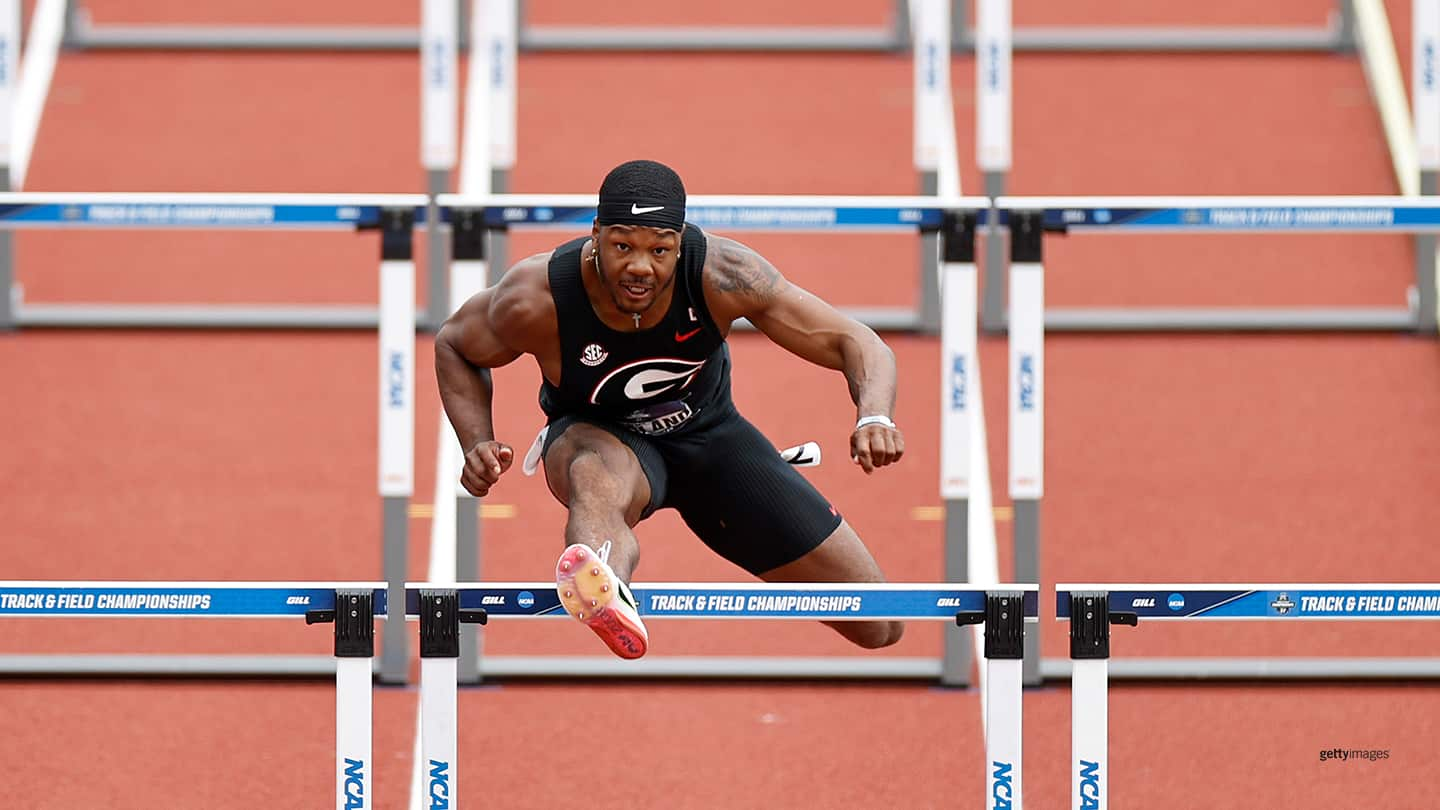 Kyle Garland competes during the decathlon pole vault at the 2023 NCAA Division I Outdoor Track & Field Championships on June 9, 2022 in Eugene, Ore.

Garland's future, both short and long-term, appear very bright, thanks to his consistent progress.

Coming into Georgia from Germantown Academy in the Philly area, Garland was a junior U.S. champion in his signature event. By last summer he had become the collegiate record holder after scoring 8,720 points while winning the silver medal at the U.S. championships. That performance put him in elite company, 16th on the all-time decathlon leaderboard.

By comparison, the world record is held by France's Kevin Mayer at 9,126.

The progress has continued this season. Garland won the NCAA indoor heptathlon in March, with an NCAA record 6,639 points, for his first collegiate title. That score was just six points off fellow American Ashton Eaton's world record.

Then, with his winning score of 8,589 at the SEC Championships, he not only claimed another title there but also posted the fourth best score in the world this year.

Now he's aiming to seal the deal with his first NCAA outdoor title in decathlon. The men compete Wednesday and Friday in Austin, while the women's events are Thursday and Saturday.

"Probably the funnest part (of coaching Garland the past two years) is seeing his growth," said Georgia associate head coach James Thomas, according to the university's athletics website, georgiadogs.com. "For somebody who's as talented as he is, and as big as he is, he's still a puppy in this event. Every day he gets out there, we're going to see something kind of start to come together."

Garland indeed is on the immediate radar for big things, including some right away this summer.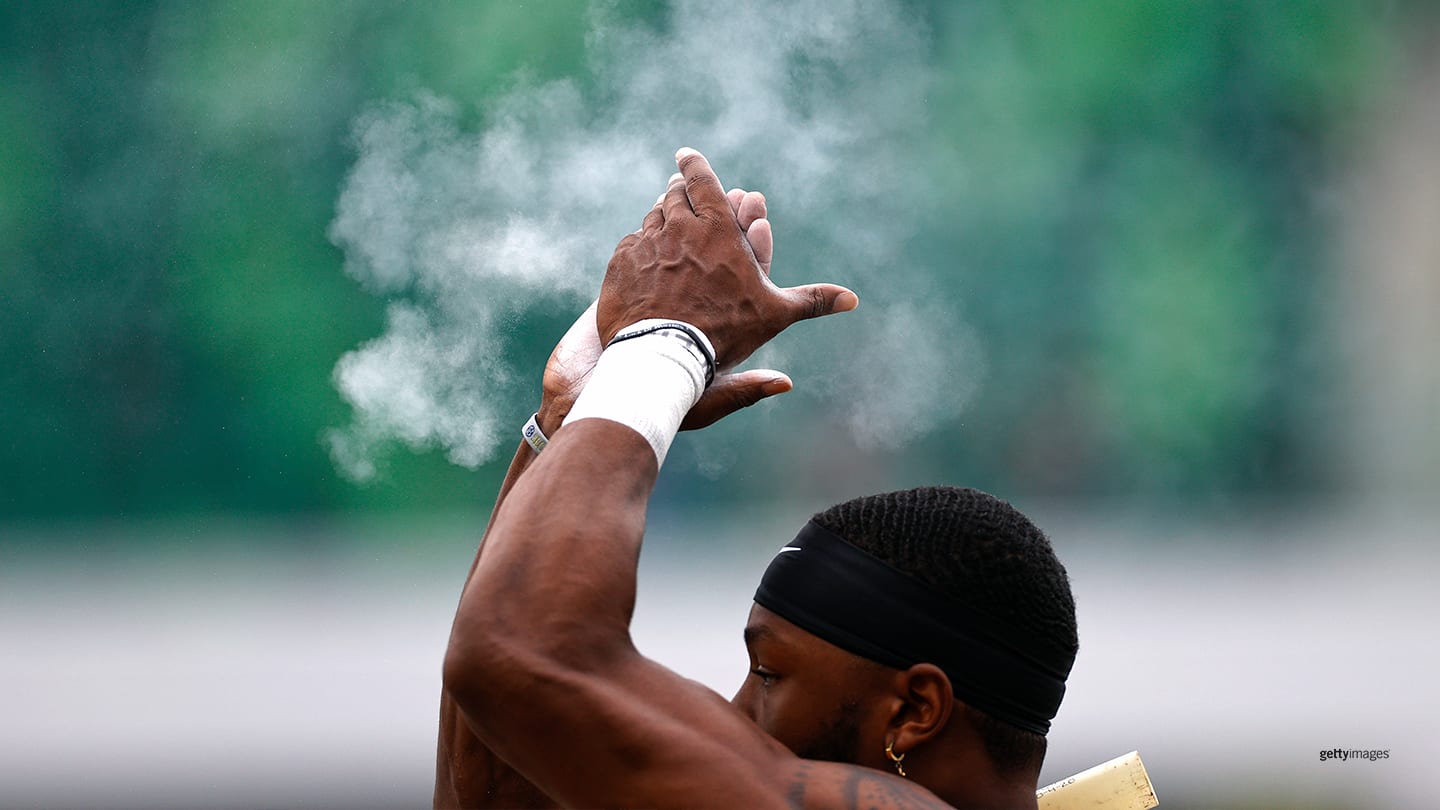 Kyle Garland competes during the decathlon pole vault at the 2023 NCAA Division I Outdoor Track & Field Championships on June 9, 2022 in Eugene, Ore.

Following NCAA nationals, he'll aim for his first U.S. title at the national championships July 6-9 in Eugene, Oregon, followed by, he hopes, a second trip to the world championships, which will be held in August in Budapest.

This all leads to an even bigger season in 2024, when he hopes to make his first Olympic team and compete in Paris.

Garland comfortably discusses the future, knowing he has big goals. But he also knows he has a lot of work ahead to be prepared and successful at those lofty levels.

A unique sight in elite decathlon, Garland is built more like an NFL linebacker at 6-foot-5 and 225 pounds. When the freshman arrived at his first college practice, Georgia head coach Caryl Smith Gilbert bestowed him with an iconic nickname: Freight Train.

Gardner uses the train emoji on his social media and laughs when he talks about it.

"Coach Caryl saw me running and said, 'Everybody, there is a freight train coming down,' and it just kind of stuck," Garland said. "It's cool. I use that now too, it's like my quote-unquote Mamba mentality for track and field. The freight train is comin'."

Garland sees his body as an instrument of power — and a definite work-in-progress to tweak for peak performance.

Certain decathlon events, such as pole vault, can be harder with a larger frame. Gardner also needed to master the height change from 39 inches to 42 for hurdles, but once he got the technique down, his flow returned.

"I've just learned how to embrace the size," Garland said. "It's about defying the odds, proving people wrong all the time. I've had great coaches here, and they have helped me have the breakthroughs. I've grown to be a great student of the sport. I am willing to learn, and now that school is done for me, I can spend all of my time working on my craft to become great."

He loves the high jump event, often firing up the crowd before his attempts, knowing the sight of a big man jumping 7 feet can be fun. His style is charismatic, engaging with the crowd, feeding off their energy and wanting them to enjoy the scene.

"This is all fun for me, I am happy when I am competing, and I want them to feel it too," he said,

Having graduated with a degree in communication arts, Garland plans to stay at Georgia, with the coaching staff as his team, through the 2024 Olympic cycle. He sees being in familiar surroundings, with the coaches he trusts, as the best move for him right now.

"I can't jump the gun on things, like thinking about Paris, now," he said. "There are a lot of steps to take to get there, and I am going to take them one at a time. It's about the NCAAs, and then transitioning to more learning experiences. I'm not getting too happy, or too far ahead, in my mind. It's about being in the moment, and I am. I am going to enjoy all of this."
Joanne C. Gerstner has covered two Olympic Games and writes about sports regularly for the New York Times and other outlets. She has written for TeamUSA.org since 2009 as a freelance contributor on behalf of
Red Line Editorial, Inc.