National Girls And Women In Sports Day: A Letter To My Idol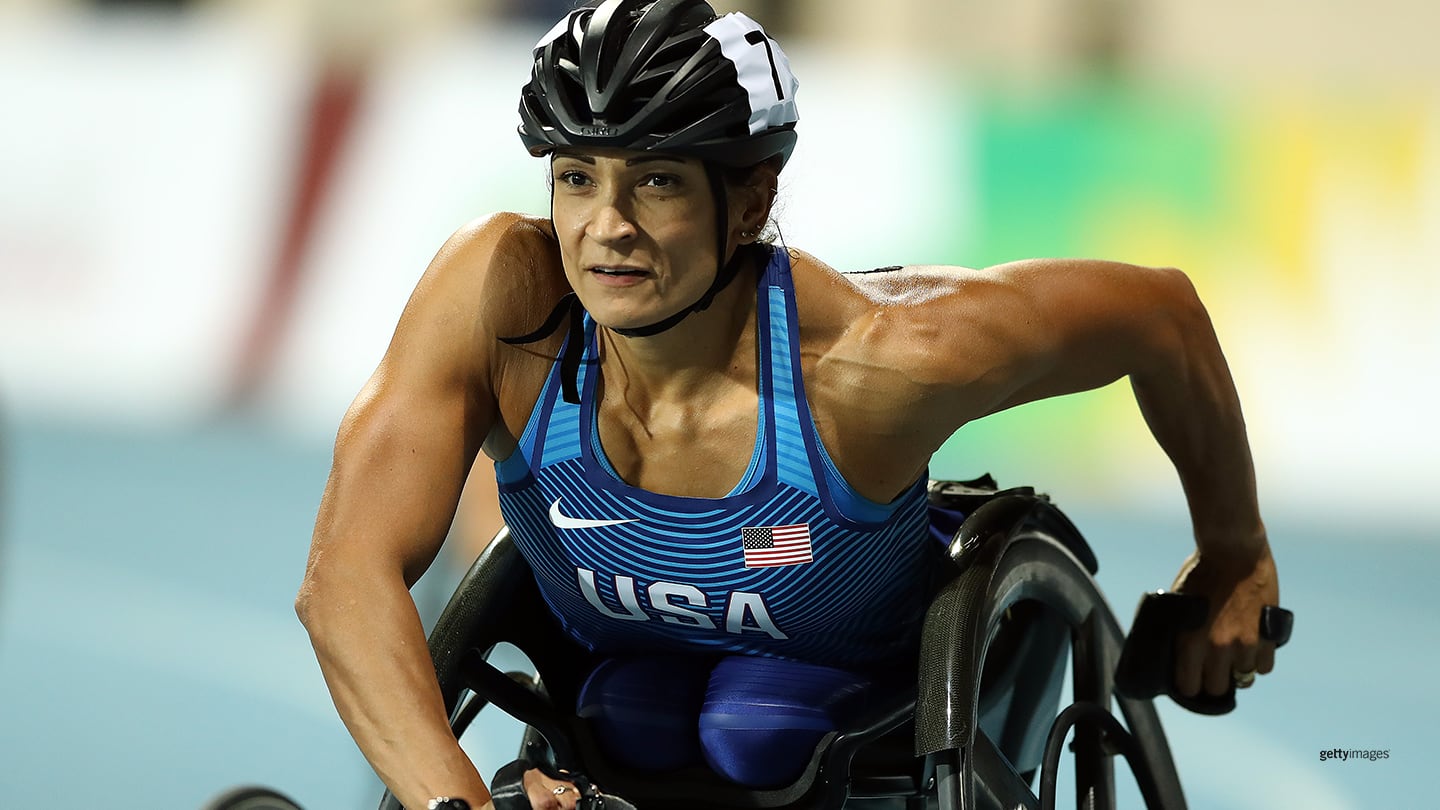 Cheri Madsen after the final of the women's 100-meter T54 at the 2019 IPC World Para Athletics Championships on Nov. 8, 2019 in Dubai, United Arab Emirates.
Dear Cheri Madsen,

Throughout my years as a wheelchair racing athlete, you have inspired me the most. I remember first meeting you and racing you back in 2017 at Mount Sheik relays. I didn't know much about you as an athlete, but I discovered you were a speed demon. Learning more about your successes as one of the best wheelchair racing athletes of all time has opened my eyes to the fact that I can one day be like you.

My ultimate dream was to qualify for Paralympic Games Tokyo 2020 and race alongside you in the 100 and 400 meters. Previously before the Tokyo Games, we had competed side by side at many local meets and at my first world championships in 2019. You have always been a faster and more experienced competitor than me, but you always told me that I had fast starts and would catch up to you in no time as a young and up and coming racer.

Right before the lead up to the Tokyo Games, we began racing neck and neck. One of us would beat the other one. With the performance I had competed at the 2020 U.S. Paralympic Trials, knew I had a high chance that I would qualify for the Tokyo Games, and I did with the opportunity of competing alongside you at my very first Games.

It was super exciting, and a dream come true. Competing alongside you at the Tokyo Paralympic Games was truly a moment I will forever cherish, as we were again racing neck and neck. Seeing you win your 10th Paralympic medal was just a cherry on top. I'm truly grateful that I got a chance to get to know you and race with you.

You're so incredible, resilient, hilarious, kind, and a role model. I can't wait for what's next in your racing career as you continue to support and motivate many other wheelchair racing athletes. You really saw potential me as the next up and coming Wheelchair racer and in the end, you inspired me to continue to follow in your own footsteps.

Sincerely,
Hannah Dederick
PLY 2020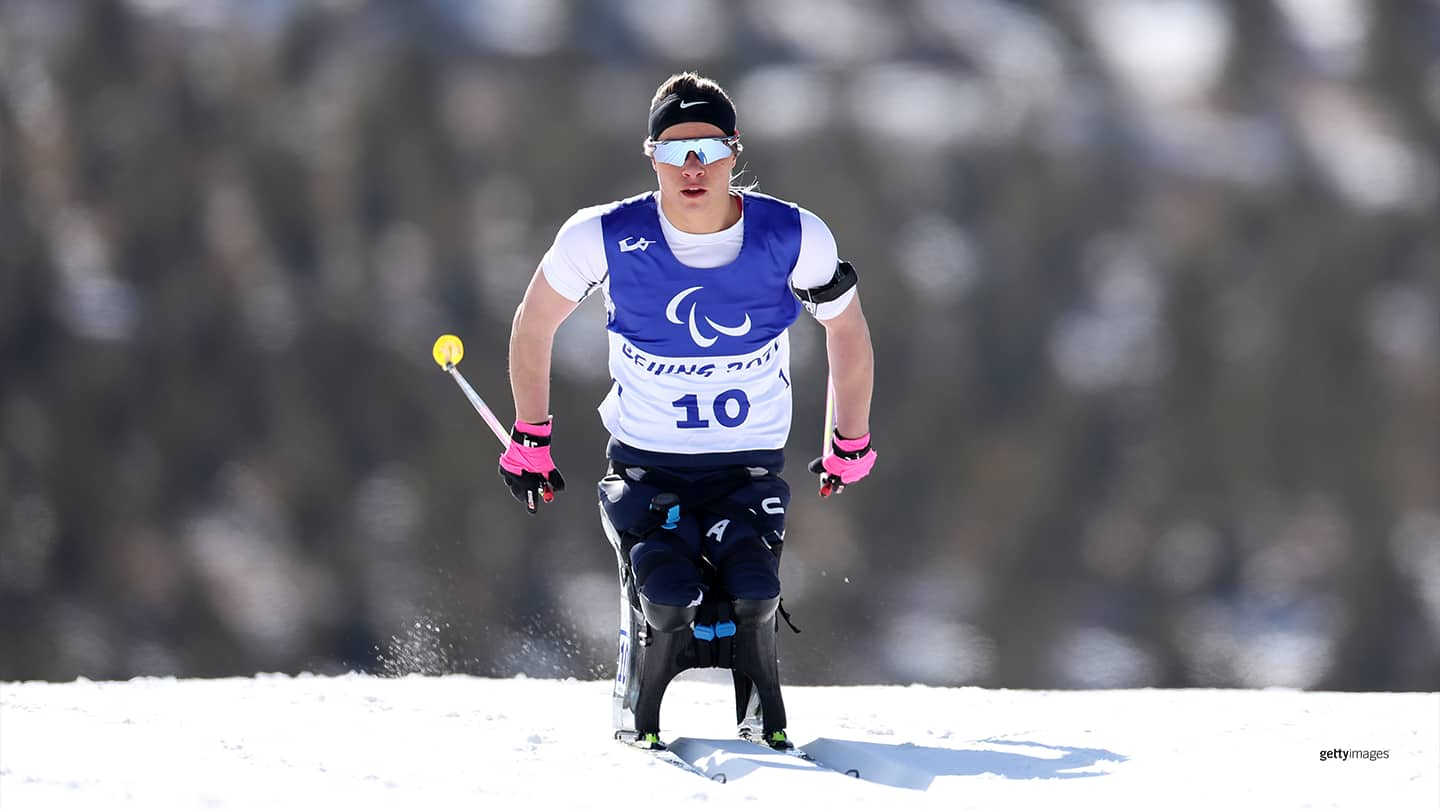 Oksana Masters competes during the women's individual sitting biathlon at the Paralympic Winter Games Beijing 2022 on March 11, 2022 in Beijing.
A Letter to Oksana Masters:

Who is Oksana Masters to me? Well, as a young, fellow Paralympian in the early stages of my parasport journey to reaching greatness, I see Oksana as a tremendous role model and friend. Not only has she collectively earned many medals and awards for her hard work in rowing, hand-cycling, cross-country skiing and biathlon, but she has also paved the way for generations of girls who aspire to chase and achieve their dreams as well.

Oksana has shown me what it means to have grit and spirit through every part of one's journey. I would describe Oksana as passionate, tenacious and extraordinary in just three words.

From the first time we raced side by side in hand-cycling to a couple of years later when we crossed the finish line at my first Paralympics for cross-country skiing together, Oksana has never stopped being there for me. It's encouraging and an honor to have an elite athlete step up and show the rookie that possibilities are endless when you continue to put in the work.

To me, Oksana will always be a key motivation and inspiring story to keep in mind as I work towards my own dreams of competing in two winter sports full-time, and someday reaching the Paralympic level in both. Thank you, Oksana, for always being a role model, teammate, true inspiration and great friend of mine.

Lera Doederlein
PLY 2022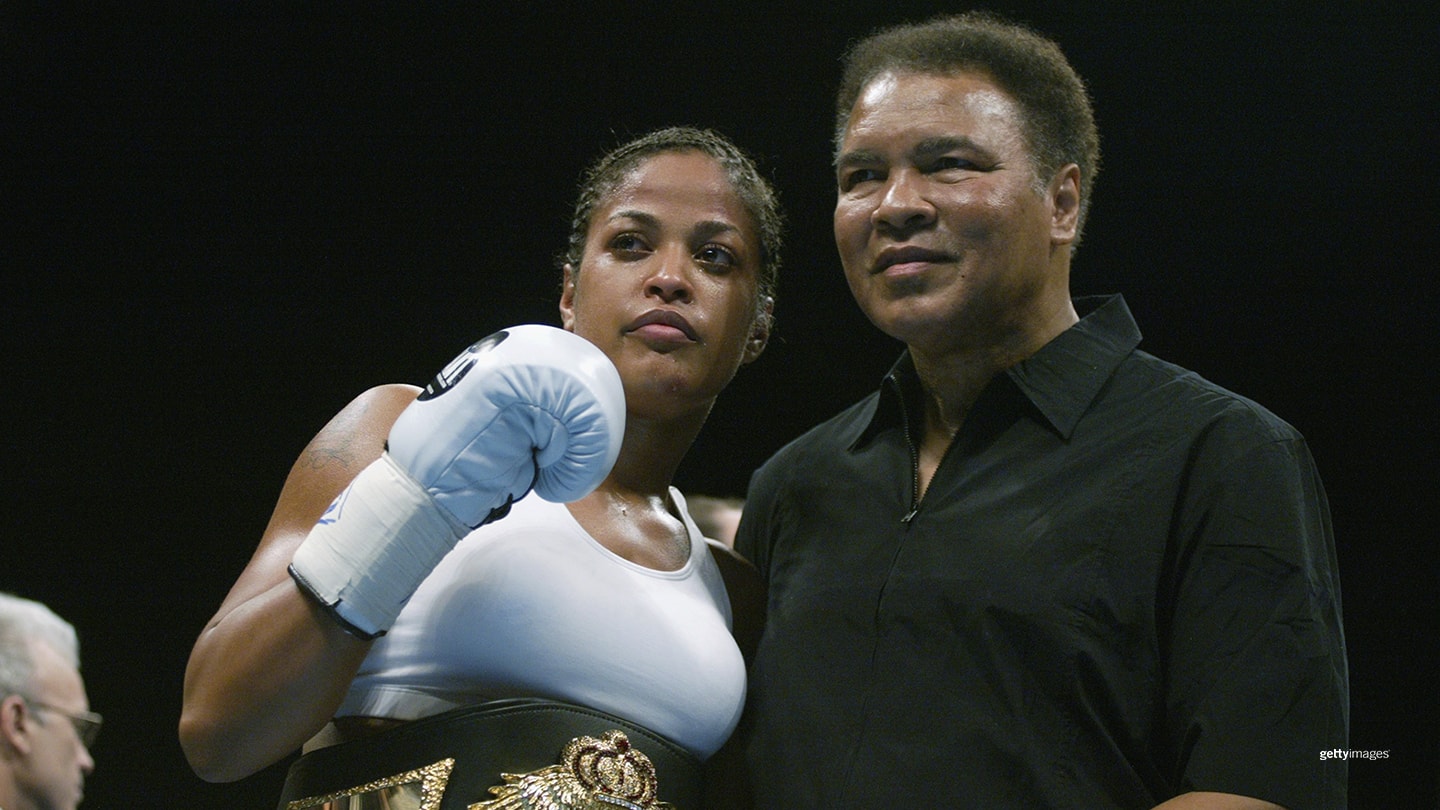 (L-R) Laila Ali and Muhammad Ali pose for a photo after the former defeated Suzy Taylor on Aug. 17, 2002 in in Las Vegas.
Hello Laila Ali,
My name is Naomi Graham, and I compete at 165 pounds middle weight division for Team USA. I just want to say words cannot express the path you have paved for many female boxers that have competed in the past and present.
You helped bring notice to female boxing and are one of the many reasons for the growth and development of women's boxing today. Your passion, dedication and strength were all graciously on display of why women boxers and even other women athletes around the world deserve to be noticed and be afforded more opportunities in their respective sports. You constantly displayed hard work and determination and your will to win as shown with your 24-0, 21KO record.
I am grateful to you and would like to thank you for being an example to all women and little girls of what dedication looks like, and what you can accomplish if you stay focused and believe in yourself. I grew up watching you along with other women pioneers of the sport, and from watching I knew that I too could accomplish anything I put my mind to. Going from homeless to a national champion to an Olympian, I will always keep those core values and continue to follow in the pioneers footsteps as to what an example to other women and little girls look like.
You have shown that women are also very strong and powerful both physically and mentally. Women in sports are a force to be reckoned with and you confidently put that on display under the lights and for everyone to see.
So for National Girls and Women in Sports Day, it would come as no surprise as to why you would be one of the first to come to mind. I, and so many other women and little girls, look up to the woman you are and the things you have accomplished and the standard you set for women's boxing. I am honored to now be sharing the same love and passion for the sport of boxing, and to continue on such a great example and looked at as a role model much like yourself.
Nothing I accomplish would have been possible without the pioneers pushing for better opportunities in our sport for women. So again, I want to say thank you from me and all of the many women and little girls who at some point didn't believe in themselves but saw your example and realized the sky is the limit to the endless possibilities of success and accomplishments, and now I am going to also be an example and want all little girls and women to know that anything is possible with hard work, determination and belief in themselves.
Best,
Naomi Graham
OLY 2020