Kyle Snyder Wins Third World Title In Record Year For U.S. Wrestlers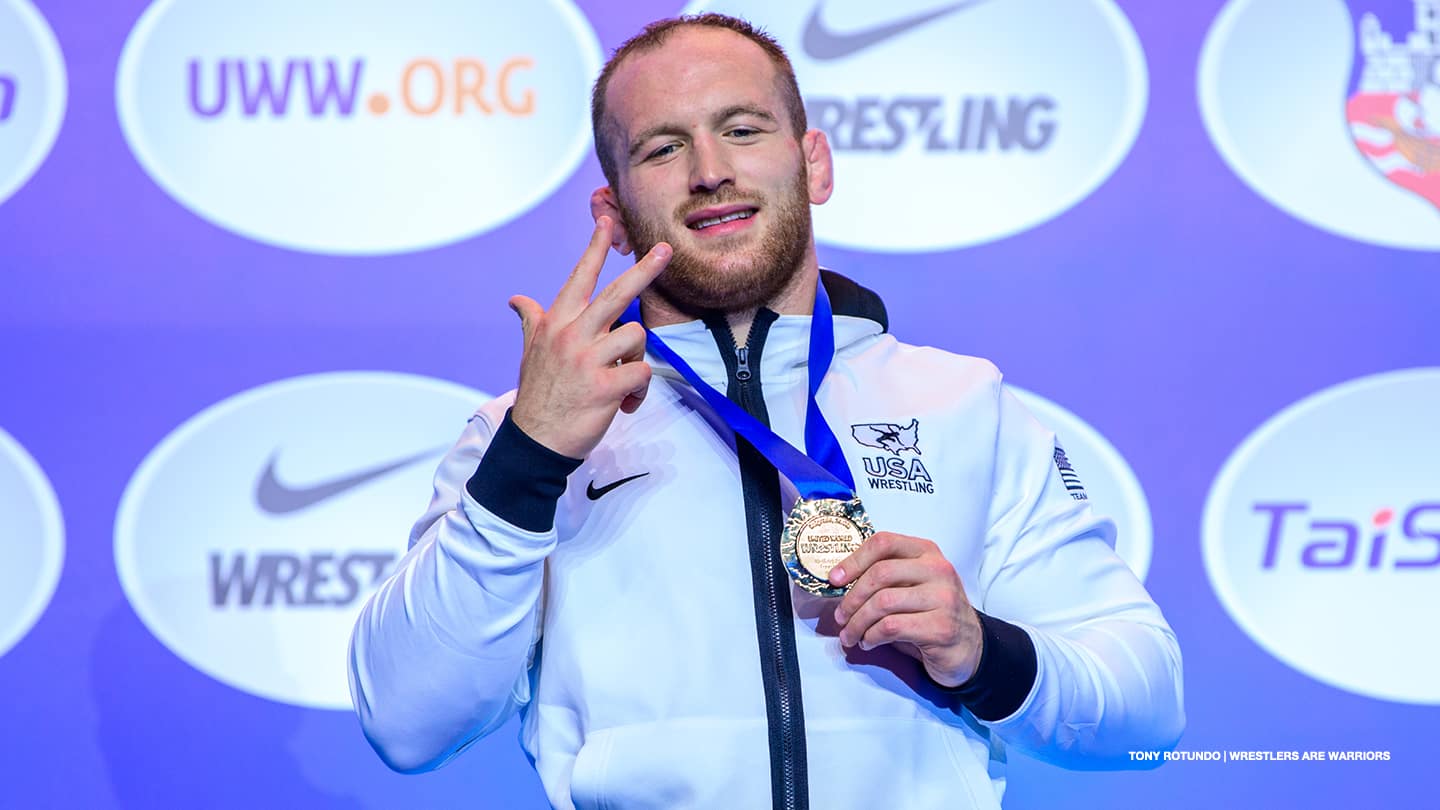 Kyle Snyder celebrates winning the men's 97 kg. title bout at the 2022 United World Wrestling Championships on Sept. 18, 2022 in Belgrade, Serbia.
Kyle Snyder delivered the crowning victory for the U.S. on Sunday at the United World Wrestling World Championships.

Snyder, a 2016 Olympic champion, won his third world title with a 6-0 win against Slovakia's Batyrbek Tsakulov in the 97 kg. gold-medal match in Belgrade, Serbia.

The win was the fourth U.S. men's freestyle championship in Belgrade, following three gold-medal wins by the women's freestyle team earlier in the week.

The U.S. also clinched the world team title for the first time with 15 medals, which also tied the record medal total the Americans set in 2021.

The men's freestyle team won eight medals, including Snyder's gold and a silver by Yianni Diakomihalis on Sunday. The U.S. advanced wrestlers to the medal round in nine of 10 men's freestyle classes.

Snyder has won a combined eight medals in the Olympic Games and world championships, including a silver medal at the Olympic Games Tokyo 2020. He also won world titles in 2015 and 2017, and has three other world championships medals.

Diakomihalis, a two-time world champion at the U17 level who was seeking his first senior world title, lost a high-scoring match to Rahman Amouzad Khalili of Iran in the 65 kg. gold-medal match. Diakomihalis lost by a 13-8 score.

Seth Gross, who was making his world championships debut this week, lost to Arsen Harutyunyan of Armenia in a bronze-medal match at 61 kg. Harutunyan, winning a world championships bronze medal for the second consecutive year, scored a 12-0 victory.
Paul D. Bowker has been writing about Olympic sports since 1996, when he was an assistant bureau chief in Atlanta. He is a freelance contributor to TeamUSA.org on behalf of
Red Line Editorial, Inc.