BMX Racer Brooke Crain Shares Why Suicide Prevention Is Important To Her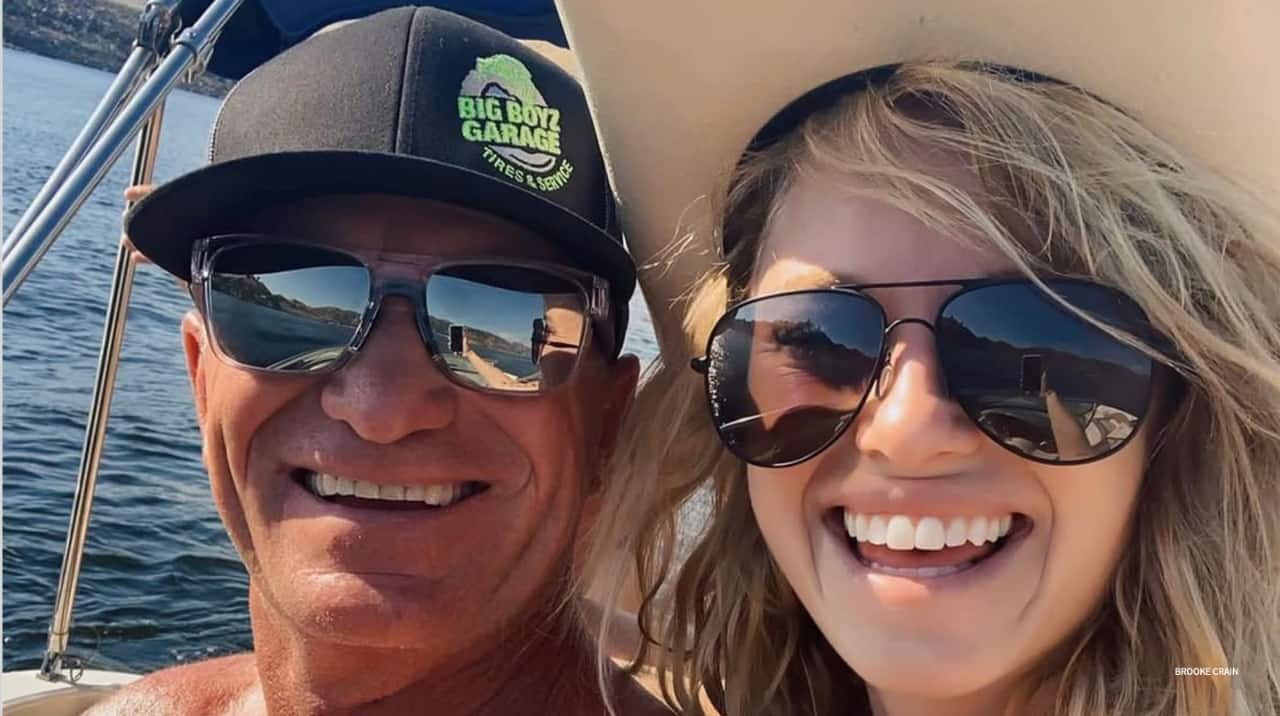 A personal photo of Brooke Crain and her father.
Two-time Olympic BMX racer Brooke Crain used to be someone who kept secrets. But not anymore.

"I am somebody who has struggled with mental health and being suicidal for years," she admitted.

Looking back on it, Crain said, her struggles stemmed from her first big secret. "It was based on hiding my sexuality and not feeling like I could be openly gay."

Knowing since the age of 13 that she was what she called "different than most," the now 29-year-old came out in 2018 when she announced she was engaged to her longtime girlfriend, Australian BMX racer Rachel Jones. The following year, the two were married.

But in April 2020, she began experiencing random outbursts of aggression, depression, and dark thoughts.

"I've always been a happy person, so this was something that I had never really experienced before," Crain said.

She reached out to the athletic trainer at the Olympic & Paralympic Training Center out of concern she had early onset CTE, a progressive brain condition thought to be caused by frequent blows to the head and repeated concussions.

Having raced since the age of 6 — when she followed her older brother into the sport — she thought her recorded concussions might have been a contributing factor. "And that's not to say how many went unrecorded from a young age," she added.

When she got an MRI done on her brain it showed that she had stopped producing serotonin, a chemical messenger that's believed to act as a mood stabilizer. "It wasn't necessarily anything that was because of me, but rather circumstances that had happened to me," she said.

She was put on an antidepressant that she has been on ever since.

"Thank God I reached out for help," the Visalia, California native said. "Honestly, it saved my life."

During all of this, she was very open with her friends and family about what was going on. "I wasn't ashamed of it because I knew something was wrong with me and I wanted to fix it."

At the time, she remembered her dad asking a lot of questions and being very interested in what she had to say.

A couple of months later, in July 2020, her 54-year-old father took his own life.
Brooke Crain with her customized purple and turquoise bike in honor of suicide awareness. The bike includes her fathers initials and the number for the suicide hotline.
"The thing that bothers me the most is that I was open and honest with him about what I was going through and it makes me sad and angry that he didn't feel like he could do the same," she shared.

"I think there is a stigma of men feeling like they have to be strong and that it's a shame to talk about," she said about her dad, Todd Crain who worked in law enforcement.

In a further tragic turn, only one year to the day after her father's passing, her cousin also died by suicide.

"It's been a lot!" Crain said. "At the end of the day, we don't know what other people are going through. That's why it's important to be kind, to ask, 'Hey, are you okay?' Be there for people the same way you would want somebody to be there for you."

While there are many resources in place that can help, Crain admitted that she still has her down days. "I still get depressed and sad. Thankfully, I have resources and people around me to help me work through my stuff."

One of the resources that she learned about after the passing of her dad was a suicide prevention task force in her area. "I didn't realize this but every community typically has a suicide awareness team. They reached out to me after my dad and provided me with different books and any therapy that I needed."

She was able to present a $17,000 check to the same nonprofit suicide awareness organizations that helped her last April after she co-hosted a suicide awareness BMX clinic. Alongside her wife, and fellow BMX racers Jordan Miranda and Nic Long, she rode her Haro bike decked out in purple, turquoise and navy — the colors of the suicide awareness ribbon.

"There are many outlets that people can reach out to," she explained. "We can't go through this life alone. There's somebody that's always willing to listen — whether it's a stranger on the suicide awareness hotline, or someone else.

"But you can't expect people to help you through when you're not communicating what's going on with you."

And while the suicide awareness hotline is not a new resource, the organization recently changed its number to three digits to make it faster for someone to get help. Now, no matter where you live in the U.S., you can access 24/7 emotional support by dialing or texting 988.

Being open and honest on her social media platforms is something else Crain does in the hopes of helping. "I want people to know that social media shouldn't just be about the 10 seconds of good in your life," she said. "I share the real, the raw, and tell you about my struggles. Because if that makes somebody else feel less alone, then it's 100 percent worth it."

Last summer she shared on Instagram that "It's okay to have bad days. It's okay to put your head in your hands and scream if it's going to let you reset and say you're STRONGER than the darkness you're going through."

She considers herself stronger now having gone through what she has. "I am stronger because of you and I thank you for that," she wrote to her dad. And now she can be strong for her own family, as Crain is expecting a daughter early next year with her wife.
Lisa Costantini has covered Olympic and Paralympic sports for more than a decade, including for the International Olympic Committee. She is a freelance writer who has contributed to TeamUSA.org since 2011.