Carissa Moore Takes Second At The World Surf League Finals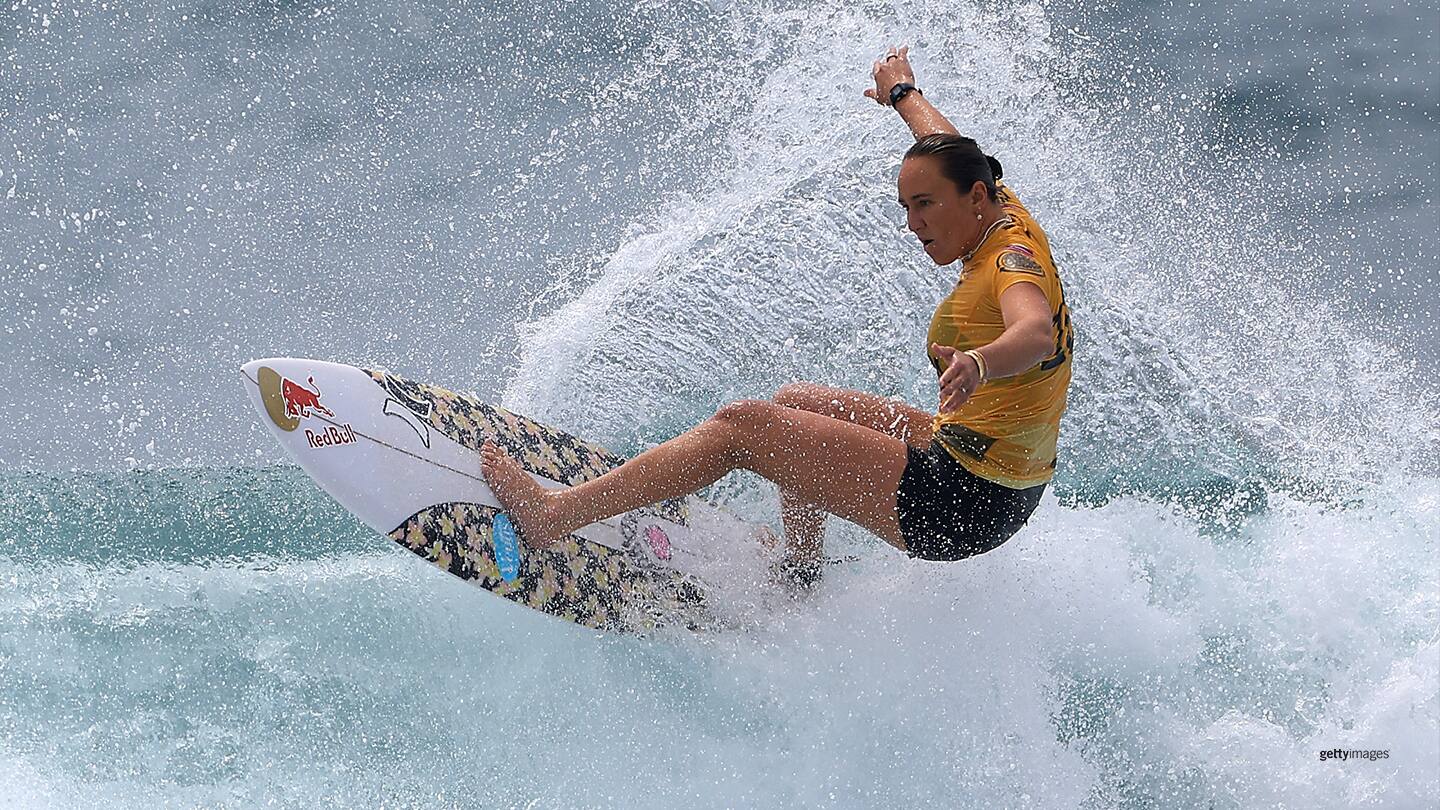 Carissa Moore competes during the 2022 Rip Curl WSL Finals on Sept. 8, 2022 in San Clemente, Calif.
In 12 of the last 14 surfing seasons, Stephanie Gilmore or Carissa Moore has won the world title.

That dominance continued this season, as the two rivals met for the world title Thursday at the 2022 World Surf League Finals in San Clemente, California. This time, Gilmore beat Moore in the title match to secure her eighth championship.

Moore, a 30-year-old Honolulu native, was the defending world champion, as she captured her fifth world title in 2021.

About a month before that win, Moore won gold in Tokyo in surfing's Olympic debut.

Moore took that momentum into this season and held onto the No. 1 ranking from the start of the season all the way until the title match against Gilmore. Moore's one win of the season came in June at the Oi Rio Pro, but she made the semifinals in six out of 10 competitions leading up to the final.

Gilmore, of Kingscliff, Australia, became the first rookie to ever win a surfing world title when she did it in 2007. That was the first of four straight titles for Gilmore. Moore ended that run when she won her first world title in 2011. The two have dominated the sport ever since, with each winning four more world titles in the years since Moore's first.

The finals format, which was implemented for the first time in 2021, sees the top five-ranked surfers compete for the world title. Since Moore was the No. 1 surfer, she automatically had a spot in the title match. Gilmore came into the finals ranked No. 5 and made an unlikely run to the title.

The title match is a best-of-three series, and Gilmore won the first two heats to secure the world title.
Luke Hanlon is a sportswriter and editor based in Minneapolis. He is a freelance contributor to TeamUSA.org courtesy of
Red Line Editorial, Inc.