Five Storylines To Watch At The Gymnastics World Championships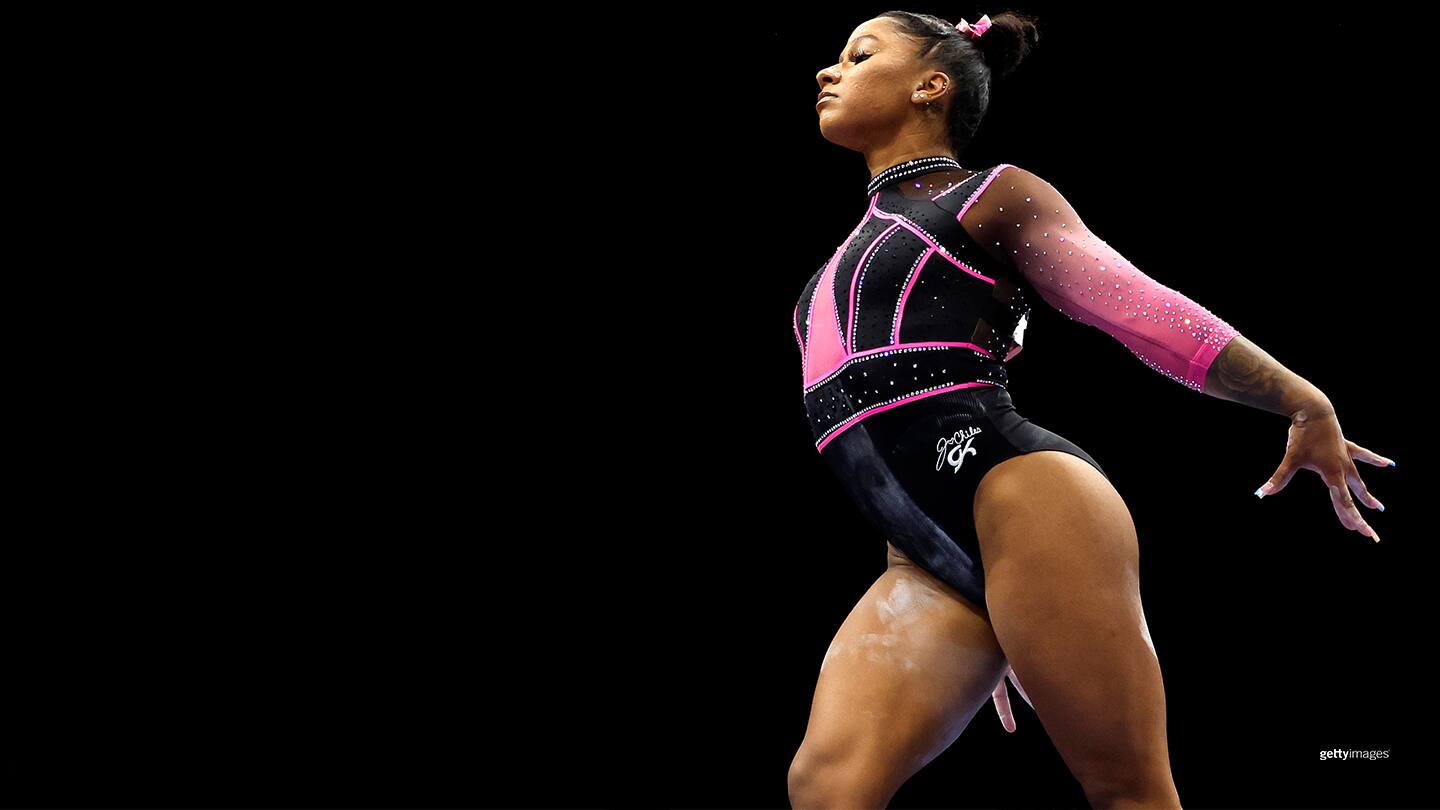 Jordan Chiles competes during the balance beam at the 2022 U.S. Gymnastics Championships on Aug. 21, 2022 in Tampa, Fla.

The World Gymnastics Championships — the biggest annual event in the sport — begin Saturday in Liverpool, England, and the U.S. women will be among the first to take to the floor (and vault, and bars, and beam).
Team USA competes in the first of 10 qualifying subdivisions spread over two days of competition, though this is hardly a best-saved-for-last affair. The top eight teams advance to the women's team final Nov. 1, and the U.S. is counting on being among them.
Repped by Olympians Jade Carey and Jordan Chiles, 2021 world all-around silver medalist Leanne Wong, and newcomers Shilese Jones and Skye Blakely (as well as alternate Lexi Zeiss), they are a formidable group with big aspirations and much expected of them. Unfailingly golden, the American women have not lost at the world championships since 2010, and this year's group arrives in Liverpool as favorites once again.
The U.S. men are in the middle of a generational shift. The retirement of six-time U.S. champion Sam Mikulak signaled the end of an era; here, Asher Hong, Brody Malone, Stephen Nedoroscik, Colt Walker and Donnell Whittenburg (as well as alternate Yul Moldauer) will try to lift the U.S. back onto the podium for the first time in eight years.
Here are five storylines to watch as the championships unfold.
A Record-Setting Gold On The Line
The team title would be the U.S. women's sixth in a row, and unprecedented in nine decades of world championships history. Team competitions have been contested at the world championships since 1934, but the only other nation to have won five straight is Romania between 1994 and 2001. The U.S., having nailed it at every worlds since 2011, looked sharp as ever in Thursday's podium training.

Keeping Up With Jones
After not making the Olympic team last year, Shilese Jones flirted with quitting. She stayed for two reasons: the tantalizing possibility of a run at the Olympic Games Paris 2024, and her father Sylvester, who passed away last December after a long struggle with kidney disease. Competing partly to honor his memory, Jones has had the best results of her career this year, finishing second at the U.S. championships and wowing at a world cup event in Paris last month. Things could get even better for the 20-year-old in Liverpool, where her high-flying uneven bars routine may be the one to beat.

Whittenburg's Redemption
Donnell Whittenburg's first world championships appearance came in 2014, when he won bronze on vault. The 28-year-old has persevered through injury and a host of obstacles to regain the summit of the sport, a testament to his physical and mental strength. In Liverpool, he is the most experienced member of the team and is relishing a leadership role.

"I like to see how my guys react in competition settings," the 2016 Olympic alternate said. "If they need to get a little bit hyped I can be loud. But if they need to be calmed down I can also do that. Whatever they need, I'm there."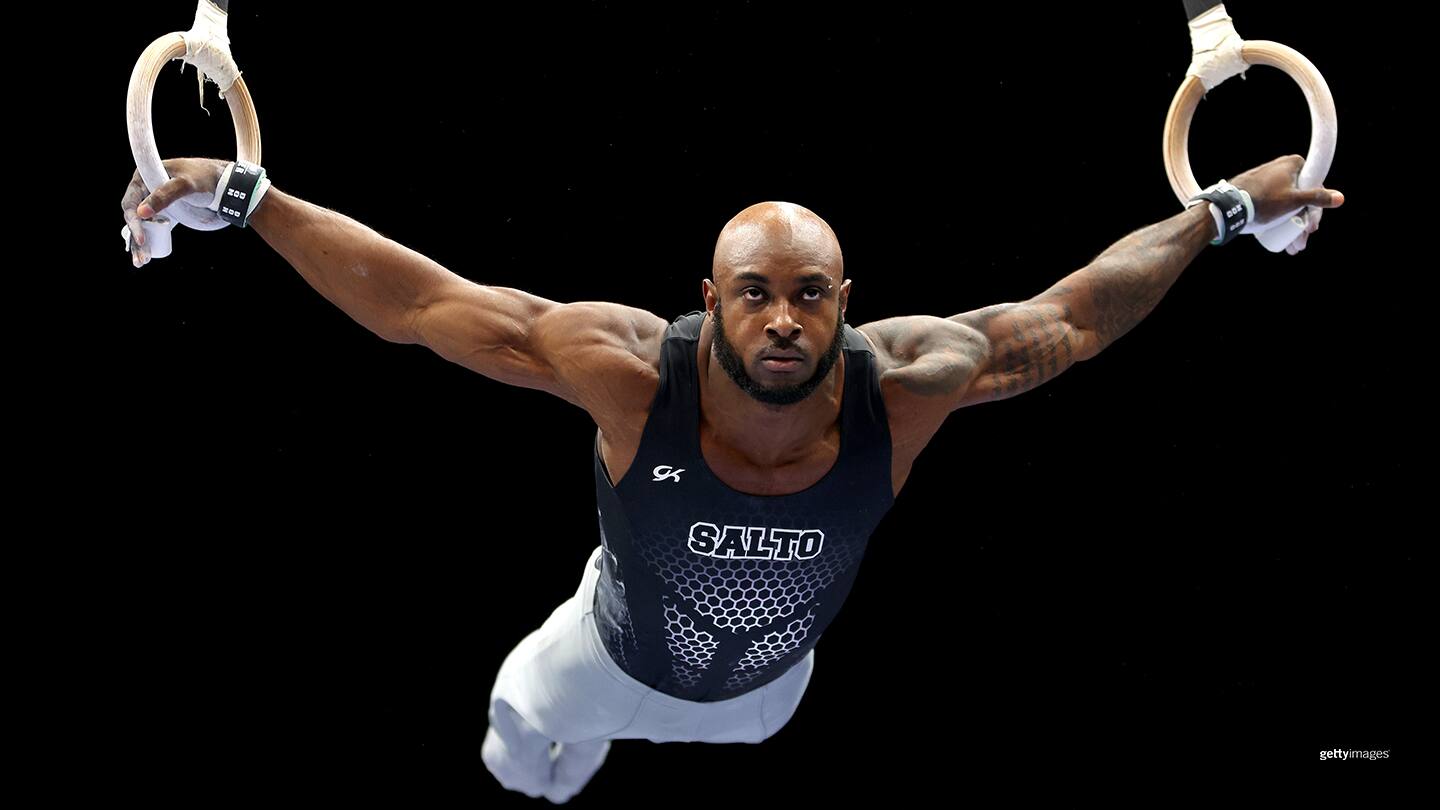 Donnell Whittenberg competes during the rings at the 2022 U.S. Gymnastics Championships on Aug. 20, 2022 in Tampa, Fla.
An All-Around Title Up For Grabs
The ban on Russian competitors will keep 2021 women's all-around champion Angelina Melnikova from competing in Liverpool, and bronze medalist Kayla DiCello of Team USA is now focused on the NCAA and did not attempt to make the world team. That leaves Leanne Wong as the sole 2021 all-around medalist among the field.

Two-time U.S. champion Malone, who does not have a weak apparatus, is likely the U.S.' biggest all-around threat, while others, including Asher Hong, Donnell Whittenburg and defending pommel horse world champion Stephen Nedoroscik, could medal on their strongest apparatus.


The Triumph Of The NCAA Gymnast
There was a time when being an NCAA gymnast meant you had closed the door on an elite career. That was before Leanne Wong, Jordan Chiles and Jade Carey, the reigning Olympic champion on floor exercise, decided to prove definitively you could do both. After a year competing for Florida, UCLA and Oregon State, respectively, they look better than ever.

"We have three athletes who have competed a whole season in college and now are doing world championships. I think it sets a wonderful precedent to show that it's possible," said U.S. Women's Technical Lead Chellsie Memmel, a 2008 Olympian who made a groundbreaking comeback to compete at the 2021 U.S. championships last year at age 32.
Blythe Lawrence has covered four Olympic Games and is a freelance contributor to TeamUSA.org on behalf of
Red Line Editorial,
Inc. Follow her on Twitter @_BlytheLawrence.