Already The Olympic Champ, Jennifer Valente Is Now The Omnium World Champ, Too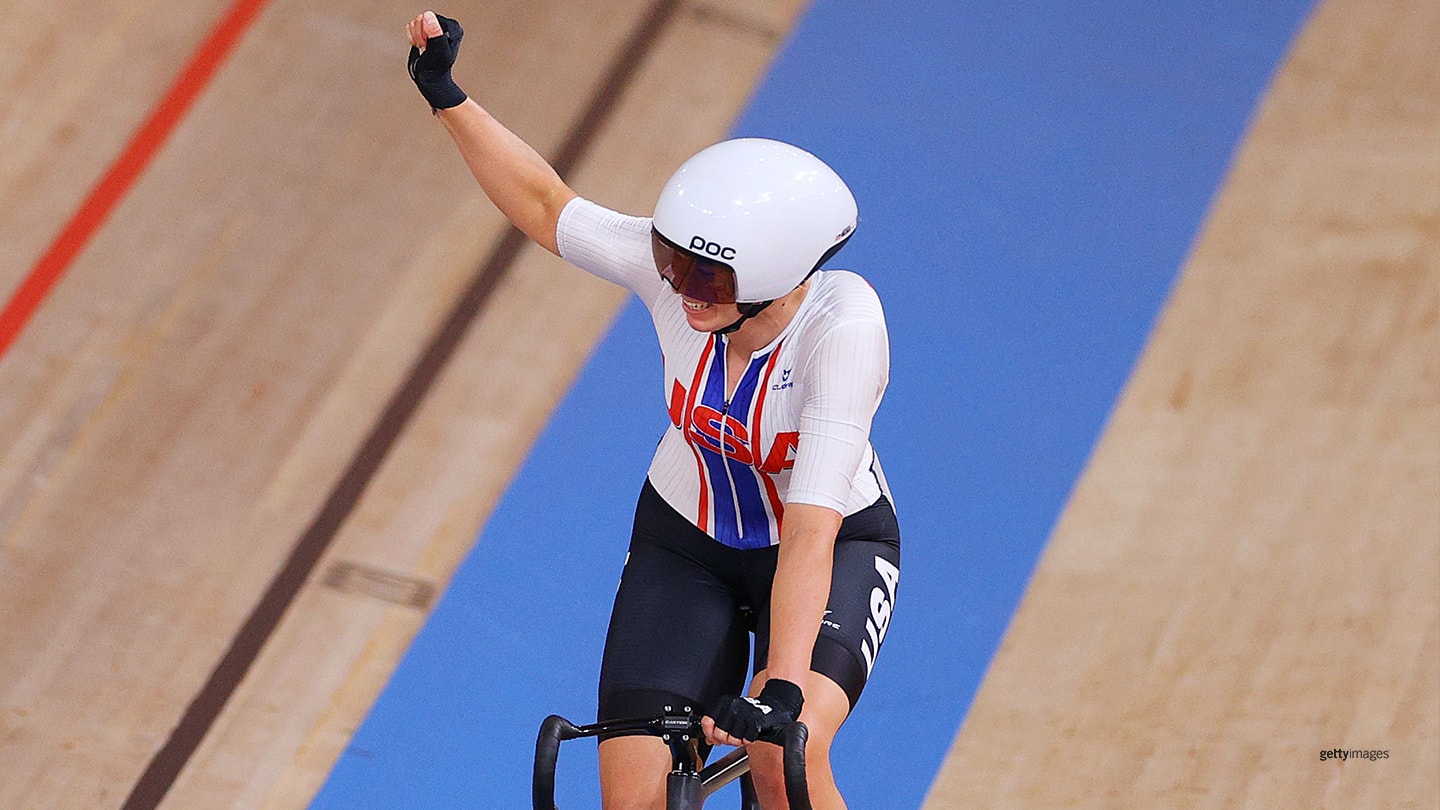 Jennifer Valente celebrates winning gold during the women's omnium at the Olympic Games Tokyo 2020 on Aug. 8, 2021 in Izu, Shizuoka, Japan.
Last summer at the Olympic Games Tokyo 2020, Jennifer Valente became the first U.S. woman to win Olympic track cycling gold with her finish in omnium.

The 27-year-old from San Diego added another milestone Friday at the UCI Track Cycling World Championships in Saint-Quentin-en-Yvelines, France, when she won the same competition.

The world title is Valente's fifth, with the other four coming in the team pursuit. She's also won an Olympic silver and bronze medal in team pursuit.

The omnium competition consists of four races on the same day: a scratch race, tempo race, elimination race and points race. Each rider is given points according to where they finish.

Going into the last race of the omnium, the points race, Valente held an eight-point lead over the Netherlands' Maike van der Duin, who was in second place. Valente never let up her strong pace and ended up increasing her lead by the end of the event, beating out van der Duin by nine points to take the gold medal.

Valente has made it consecutive days of medaling now, as she earned a bronze in the women's elimination race, a non-Olympic event, on Thursday, which was the first U.S. medal in the competition.

With her win, Valente becomes only the second American to win a world omnium title, after four-time Olympic medalist Sarah Hammer-Kroening won it in 2013 and 2014. That was also the last time an American track cyclist won an individual world title in an Olympic event.

The track world championships continue through Sunday.
Ethan Olson is a sportswriter and editor based in Minneapolis. He is a contributor to TeamUSA.org courtesy of
Red Line Editorial, Inc.