News
Katie Grimes
Katie Ledecky
Teenage Swimmer Katie Grimes Strives To Be The Best She Can, Guided By Katie Ledecky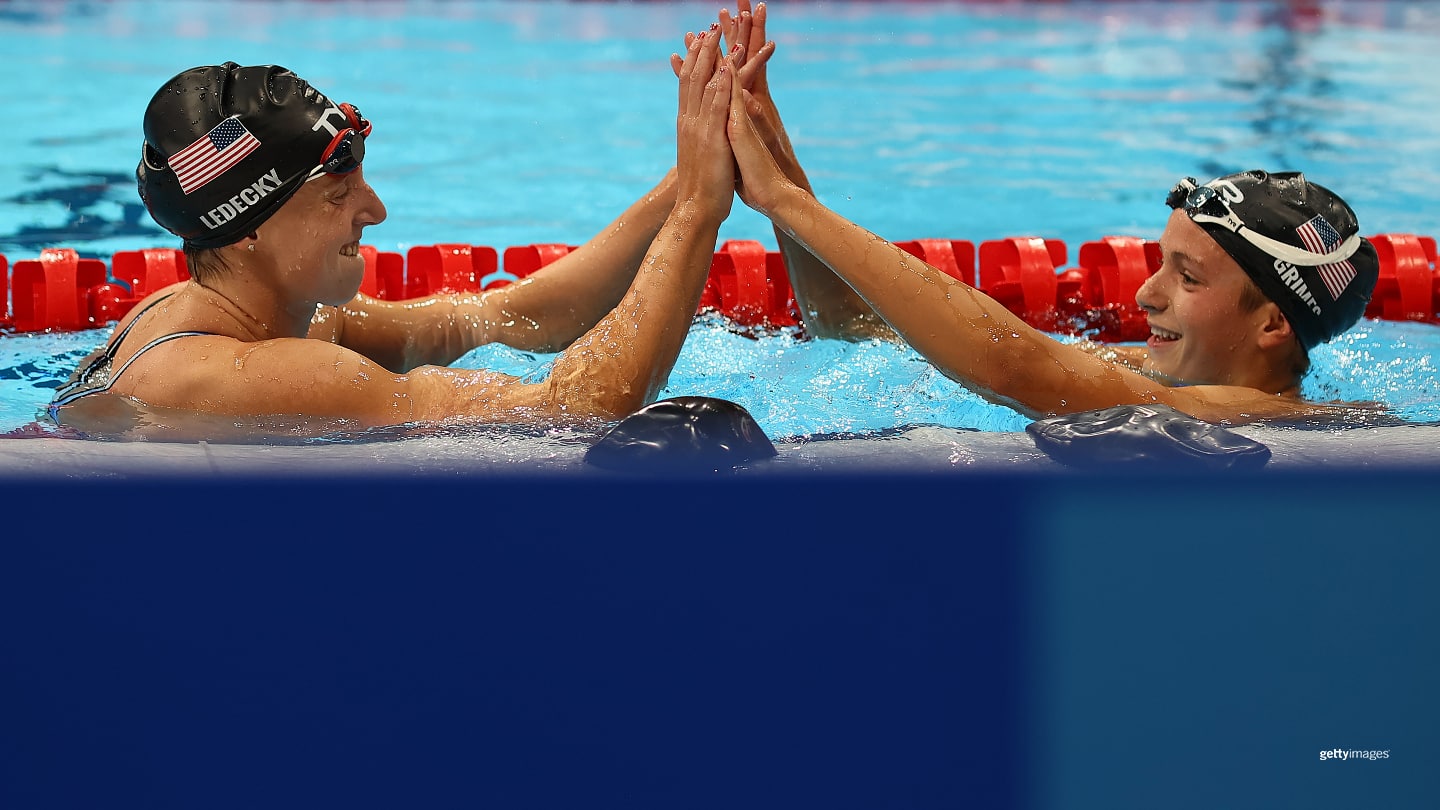 Gold medalist Katie Ledecky and Katie Grimes of Team USA give each other high fives after competing in the women's 800 meter freestyle final on July 31, 2021 in Tokyo, Japan.

Katie Ledecky jokes that Katie Grimes gives the best high fives.

The two Katies — Ledecky and "Katie squared," as Ledecky has nicknamed Grimes — shared another high five on Saturday night.

Ledecky and Grimes finished first and second, respectively, in the women's 1,500-meter freestyle race on the fifth and final day of the Phillips 66 International Team Trials in Greensboro, North Carolina. It was a moment worth celebrating, as the result secured both a spot in this summer's world championships.

After Grimes touched the wall, finishing in 15 minutes, 51.36 seconds, she met Ledecky along the edge of the pool and high-fived her.

"I learn a lot from her, not always through communication but just observing her actions and like how she handles things and how she goes about her business," Grimes said. "She's just super admirable, and I look up to her so much."
Ledecky, a 10-time Olympic medalist, knows what it's like for Grimes as a teenage phenom. The two swimmers have formed a close bond, and Ledecky, now 25, has helped the 16-year-old Grimes navigate her meteoric rise in the sport.

Grimes made her Olympic debut last summer in Tokyo at age 15 — the same age Ledecky was when she arrived on the scene at the 2012 London Games. Because of that and their shared first names, Grimes is often compared to Ledecky.

They also compete in the same events, with Grimes often coming in second behind Ledecky.

It's a lot of pressure for the teenager from Las Vegas, and Ledecky has offered Grimes advice along the way. She has also given Grimes pointers on such small things as what to do when she's standing on the medal podium at a big-time competition.

"Last year was a lot of fun getting to know Katie, and I think everyone on the Olympic team just had so much fun with her," Ledecky said. "She was a lot more vocal than I was when I was a 15-year-old at the Olympics, and so she was a lot of fun and such a team player, even as a rookie."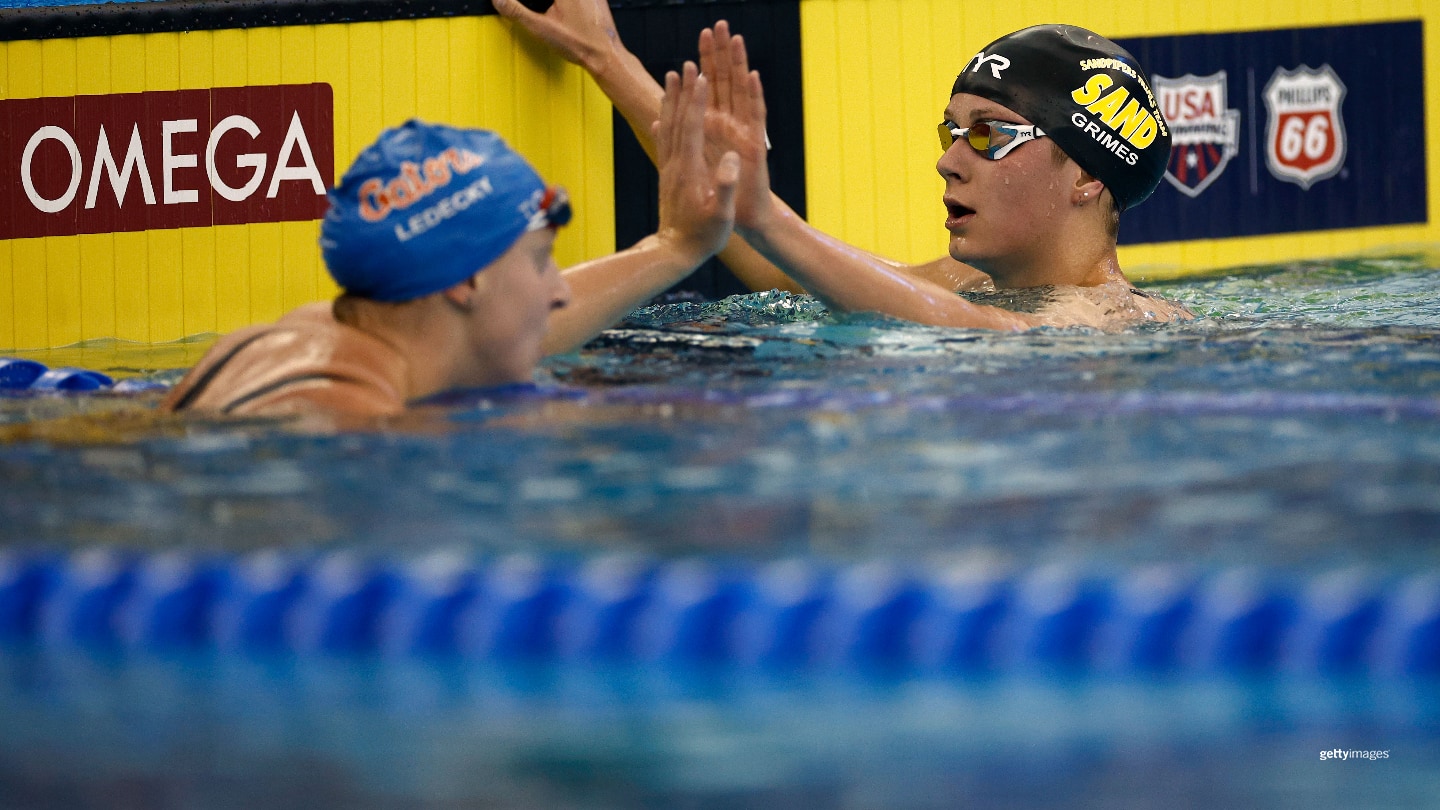 Alex Abrams has written about Olympic sports for more than 15 years, including as a reporter for major newspapers in Florida, Arkansas and Oklahoma. He is a freelance contributor to
TeamUSA
on behalf of
Red Line Editorial, Inc.