U.S. Men's Curling Lead John Landsteiner And Wife Kelsey Expecting First Child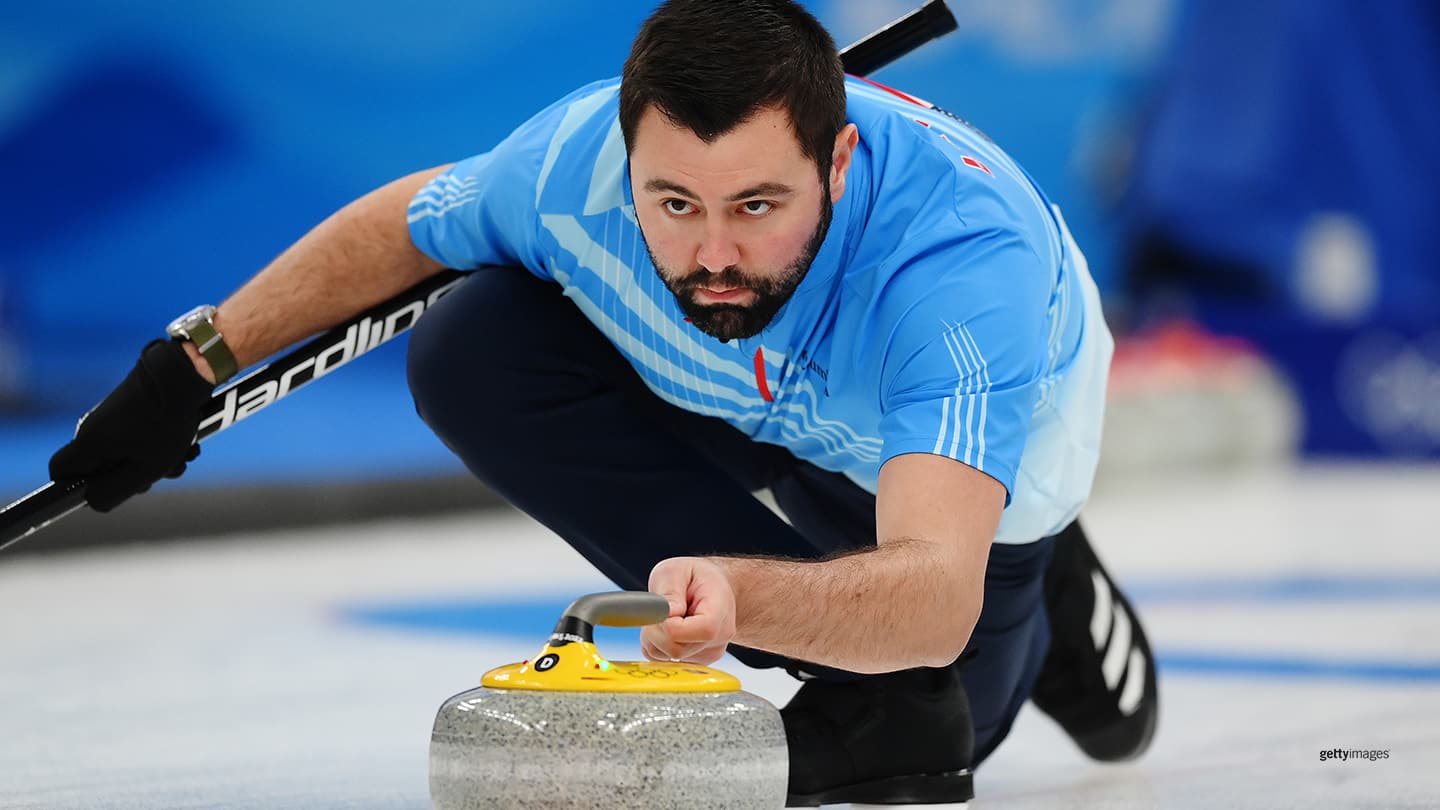 John Landsteiner competes during the men's curling round robin match against Team China at the Olympic Winter Games Beijing 2022 on Feb. 13, 2022 in Beijing.
If you count the two dogs, the Landsteiner family will soon have enough members for a full curling rink including an alternate.

Team Shuster lead and Olympic gold medalist John Landsteiner announced the happy news Tuesday on social media that he and his wife Kelsey are expecting their first child.

"A baby Steiner is on the way! Due end of August," Landsteiner wrote in the post.
A baby Steiner is on the way! Due end of August. 👶🍼 pic.twitter.com/cMWLWbKqmw


— John Landsteiner (@jlandsteiner) March 15, 2022
The two family dogs made an appearance in the announcement, as did a mini curling stone and broom.
The 31-year-old Landsteiner from Mapleton, Minnesota, recently completed his third Olympic appearance at the Olympic Winter Games Beijing 2022. Landsteiner is the longest-tenured member of the team, having thrown lead for Shuster-skipped teams for the past decade. Known as one of the more stoic members of the team, Landsteiner gained a little social media fame in Beijing thanks to a post shared by former teammate turned broadcaster Tyler George.
Landsteiner's consistent demeanor had a notable exception with the thrill of bringing home the first curling gold medal for the U.S. at the Olympic Winter Games PyeongChang 2018. With Shuster, Landsteiner has also won four national championships and a bronze medal at the 2016 world championships. The 2014 USA Curling Male Athlete of the Year, Landsteiner by day works as an engineer in Duluth, Minnesota.
Todd Kortemeier is a sportswriter, editor, and children's book author from Minneapolis. He is a freelance contributor to TeamUSA.org on behalf of
Red Line Editorial, Inc.