More Than An Inspiration: U.S. Para Wheelchair Curler Steve Emt On Making A Difference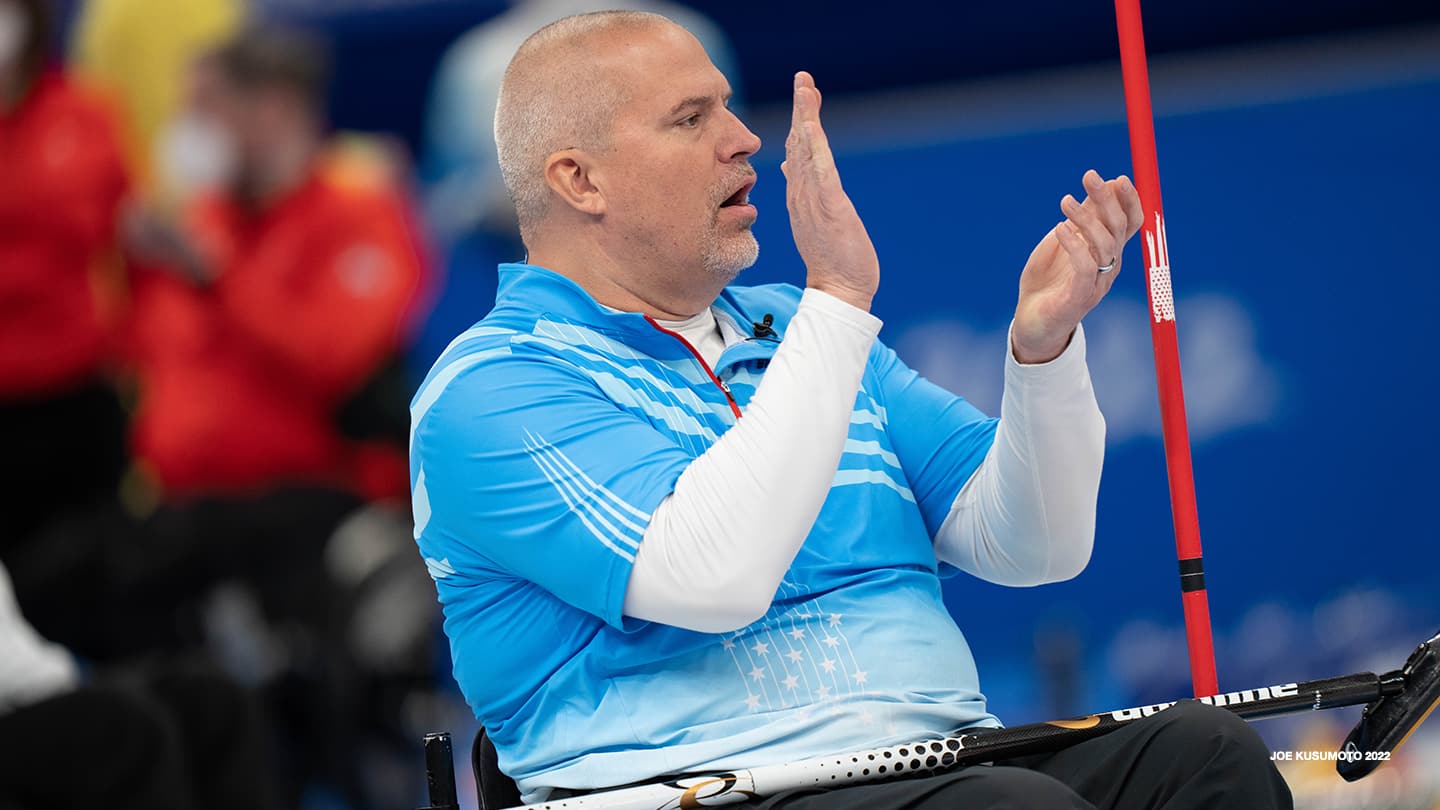 Steve Emt during the wheelchair curling round robin match against Team China at the Paralympic Winter Games Beijing 2022 on March 8, 2022 in Beijing.
When two-time Paralympic wheelchair curler Steve Emt was 25 — after one too many drinks at a bar with friends — he got behind the wheel of his brand new pickup. Going 85mph, he blacked out and drove off the road. The truck rolled 75 feet, throwing Emt, who said he never wore a seat belt, out the back window. He was airlifted to a hospital, where he woke up from a coma days later to find out he was paralyzed from the waist down.

"My accident changed my life, but it also possibly saved my life," Emt shared.

Today — along with being a Paralympian — he is a mentor, motivational speaker and author.

Last year, he put out a book: You D.E.C.I.D.E.: A six-step action plan to becoming the hero of your own life. In it, he shared details of his life before and after that fateful night 27 years ago.

A recurring theme in chapters in his book and his life is sports.

In high school, he lettered in three different sports; one was basketball. He still holds the record as the all-time leading scorer. After graduating, he attended West Point as a cadet and went to college at the University of Connecticut, where he earned a spot on the men's basketball team as a walk-on.

"At 25 years old, I had my whole life ahead of me," the Hebron, Connecticut native said. "I had a girlfriend; at the time, we were talking marriage and house and dog, and all that. But then I made a terrible decision to drink and drive, and look at me now."

After his accident, he taught middle school math for 20 years, sharing his warning tale with young people as their teacher and as a high school basketball coach. "For me, what inspires me is the opportunity to make a difference in somebody else's life," the vice skip said.

"When I was teaching seventh grade, 12 and 13-year-olds were coming into my classroom and seeing somebody in a wheelchair for probably the first time in their life. So on the very first day, I would put their mind at ease and tell them the truth."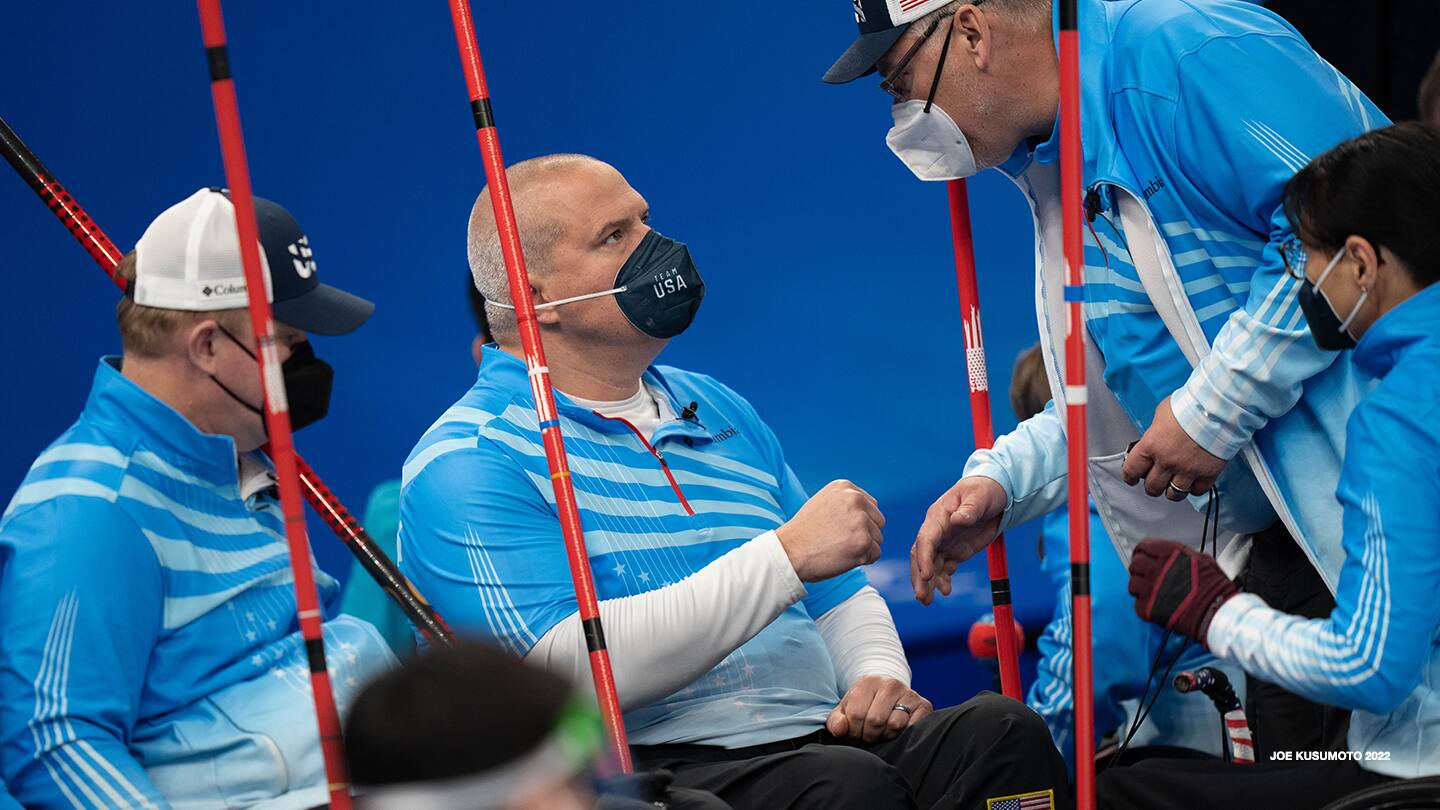 Steve Emt during the wheelchair curling round robin match against Team China at the Paralympic Winter Games Beijing 2022 on March 8, 2022 in Beijing.
The responses to his story would range from emotional to disbelief.

"I get it all the time: 'I don't know how you did it, Steve. If that happened to me, I wouldn't be able to deal with myself.' But you don't know that," Emt said. "Until you do something, you don't know you can do it."

That positive thinking makes people look at him as an inspiration.

"I appreciate that, and I cherish that somebody can look at me, and maybe I can make a difference in their life because that's what it's all about," he said, even if he doesn't consider himself to be different than anyone else.

"Instead of six foot five, now I'm four foot five," the wheelchair curler admitted. "But I'm the same person. I just have a crutch. I have a wheelchair that I need to get around. But we all have crutches: whether it's a kid needing a calculator or someone having a learning disability. I'm no different than others."

While it might take him a couple of minutes longer now to do something, he said he doesn't consider that a roadblock in his life, but rather just a speed bump.
"Life is the same. Now I just need ramps — and a little bit more time to do certain things," Emt said.

That same philosophy holds for his curling career, which began in 2013 when someone with the U.S. team approached him, telling him his build was perfect for the sport.
After ending the world championship last year in fourth place — their best result since 2008 where they placed third — the U.S. team has consistently been improving on their last-place finish at the Paralympic Winter Games PyeongChang 2018.
They hope to keep that momentum going in Beijing.

World championships proved that their team could do great things, he said, even if they didn't land on the podium. "I think it's a blessing that we didn't medal," Emt admitted. "Part of me feels that if we had, we would have rested on our laurels the months following worlds. So for us to finish in fourth, that carrot is hanging right there. Now we no longer go out there hoping to win. We expect it!"

Look to see that same attitude at the Paralympic Winter Games Milano Cortina 2026, where Emt plans to end his Paralympic career. "Eight years ago, I set out a goal for three Paralympic Games," he said. "My wife is Italian, so unless something crazy happens, that would be a good way to finish up possibly. Bring my wife and her whole family and make it a big deal."
Lisa Costantini is a freelance writer based in Orlando. She has covered Olympic and Paralympic sports for various publications, and has contributed to TeamUSA.org since 2011.