U.S. Women Claim Four Medals At Wrestling Ranking Series Event In Rome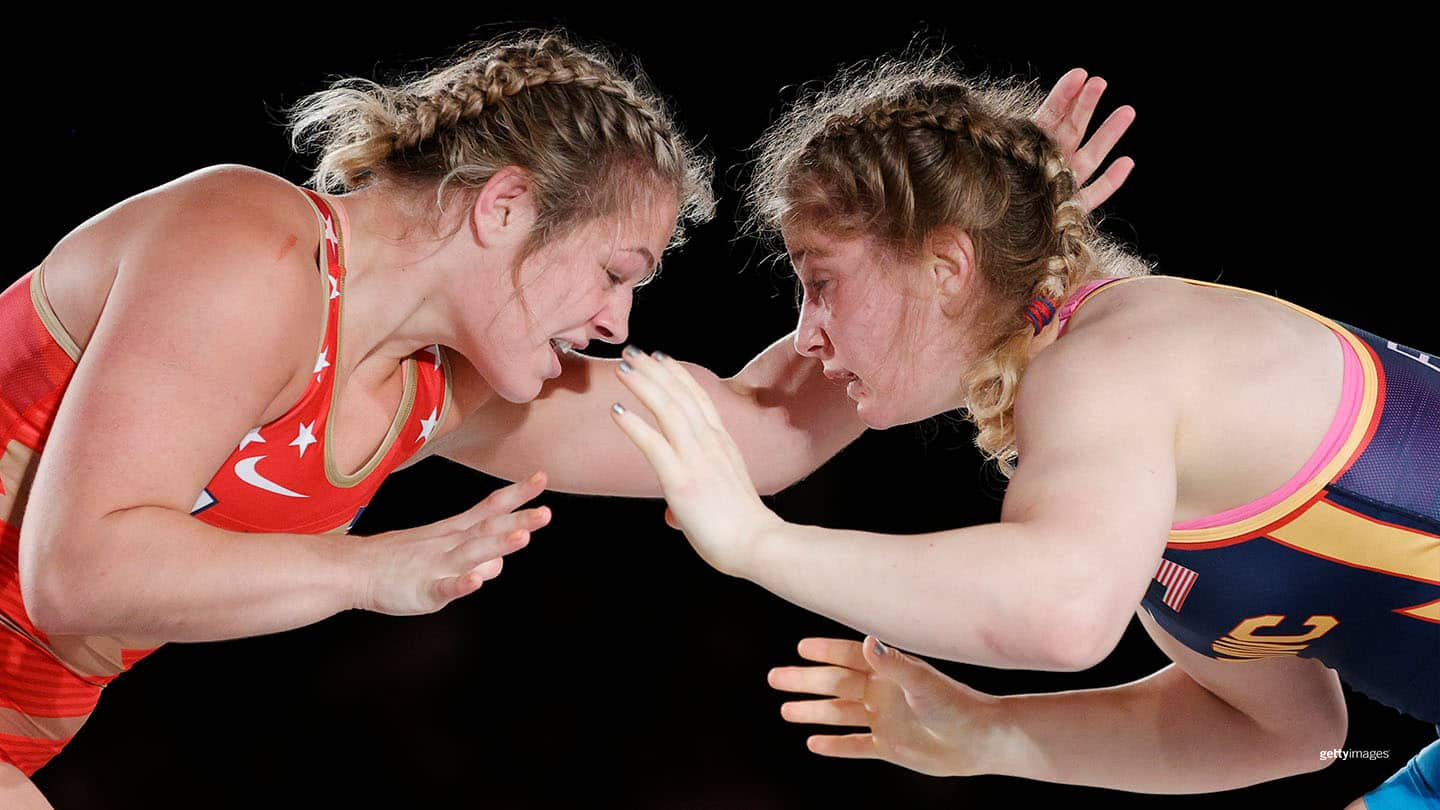 (L-R) Skylar Grote competes against Amit Elor in the women's freestyle 72 kg. match at the 12th Annual Beat the Streets Wrestling Benefit on June 8, 2022 in New York.

American women claimed a total of four medals at the Matteo Pellicone, a United World Wrestling ranking series event this week in Rome.

Yelena Makoyed at 76 kg. and Skylar Grote at 72 kg. each won gold medals for the U.S. team, while Emma Bruntil at 65 kg. and Abigail Nette at 59 kg. took home silver and bronze medals, respectively.

Nette is coming off a win at the Final X event earlier this month, which earned her a berth into her first world championships in September in Belgrade, Serbia.

Some of the women's competitions in Rome were held in a traditional knockout format, while others were round robins.

In her final, Makoyed, a 2021 Junior Pan American champion, posted a convincing 10-0 technical fall victory over Anastasiya Alpyeyeva of Ukraine, a 2021 U23 world champion.

Grote, a 2022 Pan American champion, won all four of her matches in the round-robin contest, dispatching 2019 and 2021 world bronze medalist and 2022 European champion Anna Schell of Germany 6-2 in her final match.

The 65 kg. division was a round robin as well, and Bruntil went 4-1 to earn her silver medal. In her final match, she downed Kriszta Incze of Romania 2-0. Incze was a 2020 Olympian who won a 2019 European silver medal.

Nette, a member of the Army's World Class Athlete Program, collected her bronze medal with a convincing 13-2 technical fall decision over Nikolett Szabo of Hungary, who placed fifth at the 2022 U23 European championships.

The U.S. women, with 91 points, finished third in team standings in the tournament behind Ukraine (171) and Poland (103). A total of 18 teams took part in the event.

After competing in her first-ever ranking series tournament, Grote told USA Wrestling that she was pleased with the result.

"I was happy to capture the gold medal for Team USA today," Grote said. "I think I performed extremely well, and it was awesome beating a two-time world bronze medalist and the second-ranked wrestler in the world at my weight. This win means a lot to me."

U.S. men's Greco-Roman wrestlers also competed at Matteo Pellicone but yielded no medalists at the event.
Bob Reinert spent 17 years writing sports for The Boston Globe. He also served as a sports information director at Saint Anselm College and Phillips Exeter Academy. He is a contributor to TeamUSA.org on behalf of
Red Line Editorial, Inc.