Natalia Grossman Extends Bouldering World Cup Gold Streak to Four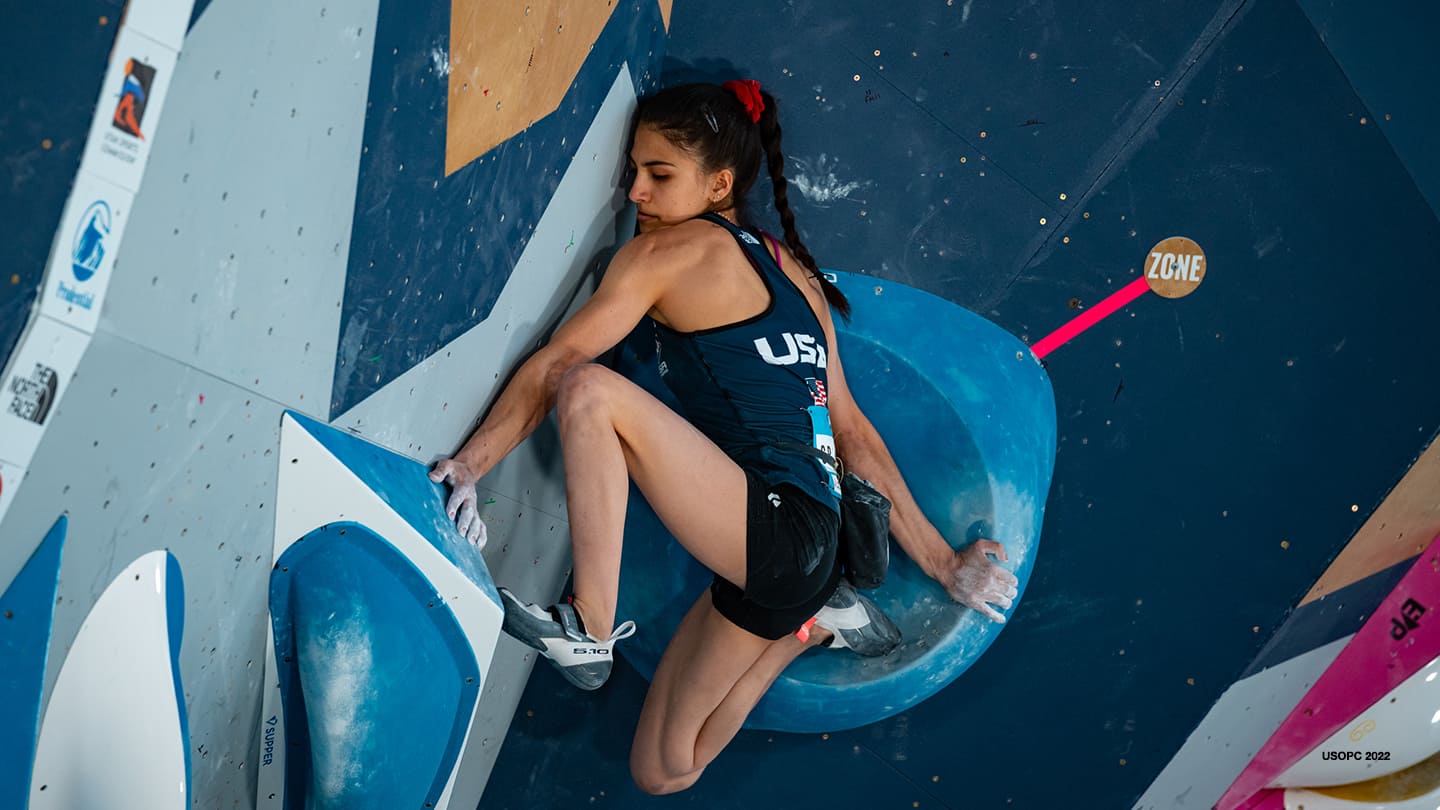 Natalia Grossman competes during the women's bouldering finals at the 2022 IFSC Bouldering World Cup on May 29, 20222 in Salt Lake City.
Natalia Grossman smiled after she slipped on her second-to-last attempt and then smiled again when she finally reached the top.

The reigning world champion admitted she was having fun Saturday.

Grossman worked her way out of a jam and won her fourth consecutive women's bouldering world cup gold medal on her last attempt at Brixen, Italy. She finished with four tops and four zones in six attempts to edge Germany's Hannah Meul.

Meul threatened to end Grossman's recent streak of world cup wins, which includes a pair of victories in Salt Lake City as well as one in Seoul, South Korea.

However, the 20-year-old from Boulder, Colorado, quickly recovered after a failed attempt in the final round. She stretched above her head with her right arm and reached the top to secure the gold.

Afterward, Grossman waved to the crowd and received a standing ovation.

"I'm really grateful and excited for more," Grossman said on the International Federation of Sport Climbing broadcast of the event. "I feel like at least during the qualifiers and semis rounds, I had like the most fun I've had in a really long time and it felt good to compete without pressure again because in Salt Lake, I felt like I had a lot of pressure.

"Hannah definitely kept me on my toes the whole finals round, so that was kind of fun and dealing with the pressure, but I was glad I was able to keep it together."

Meul took the silver, followed by China's Luo Zhilu, making her world cup debut, the bronze with two tops and four zones in five attempts.

Grossman has been dominant this season, earning four wins in a row on three continents — North America, Asia and now Europe. She earned a silver medal in the season opener in Switzerland before starting her winning streak.
Alex Abrams has written about Olympic and Paralympic sports for more than 15 years, including as a reporter for major newspapers in Florida, Arkansas and Oklahoma. He is a freelance contributor to TeamUSA.org on behalf of
Red Line Editorial, Inc.