American Climbers Take Four Of Six Spots On The Podium At Villars World Cup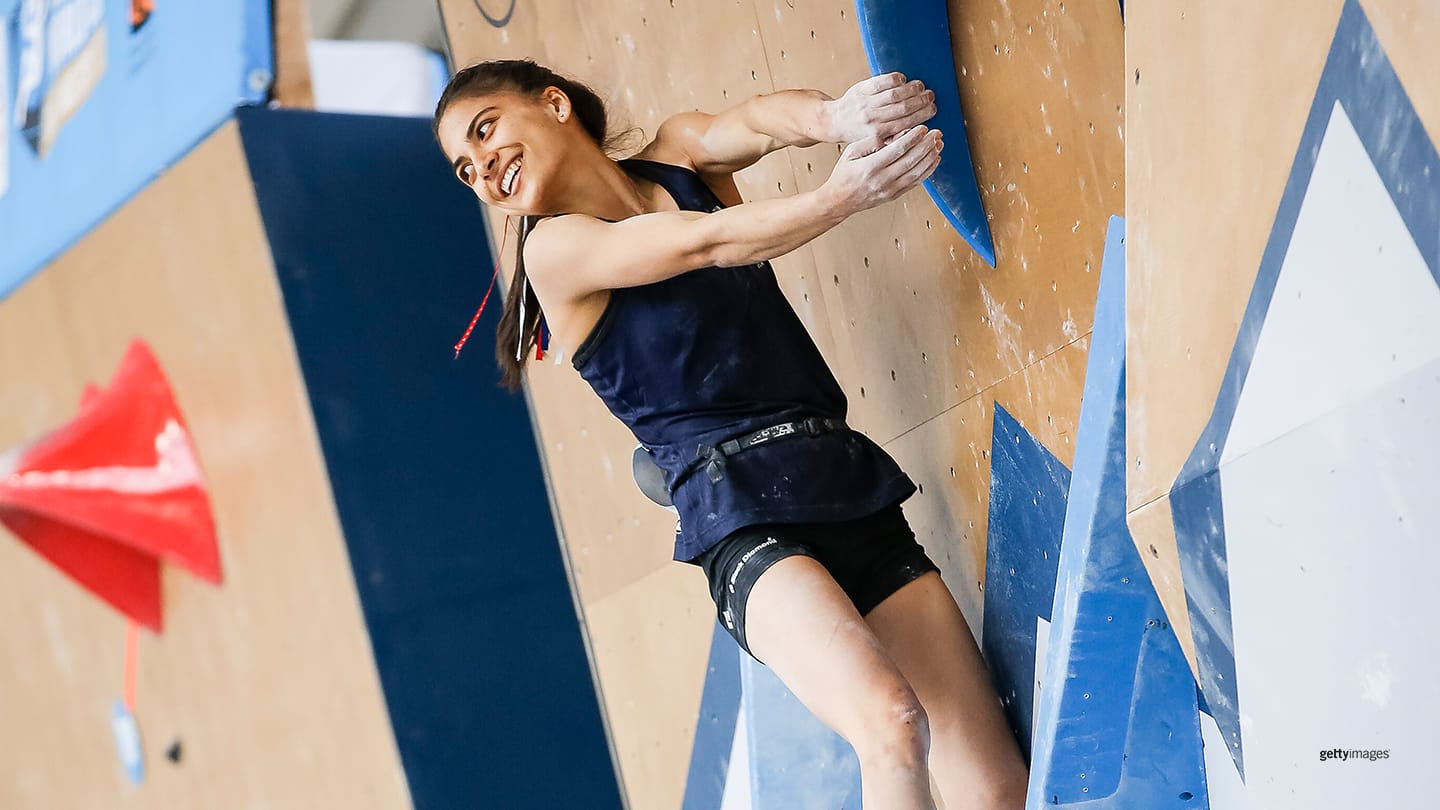 Natalia Grossman competes during the women's bouldering qualifications at the IFSC Climbing World Cup on May 29, 2021 in Salt Lake City.

After not competing in 2020 and 2021, sport climber Jesse Grupper recorded his first world cup podium last weekend when he took third in a men's lead event in Innsbruck, Austria. He did one better on Saturday, moving up to a silver medal in Villars, Switzerland.

Colin Duffy, who made history in Innsbruck when he became the first man to win both bouldering and lead at a single world cup, continued the momentum by finishing third.

Meanwhile, fellow Americans Brooke Raboutou and Natalia Grossman took the same two spots in the women's lead competition that followed. Raboutou moved up one spot from her finish in Innsbruck.

The lead finals came one day after the lead competition wrapped up in Villars, where two Americans made the finals. Emma Hunt ended sixth in the women's event, and John Brosler was seventh in the men's.

Last week was all about Duffy. The 18-year-old from Broomfield, Colorado, who placed seventh in the combined event in Tokyo last summer in the sport's Olympic debut, had recorded one world cup podium before Innsbruck. Known best for his lead climbing, Duffy surprised by winning the bouldering title, then two days later took the lead victory too.

The penultimate climber on Saturday, Duffy scored 34 to put him in second place. Grupper, a 25-year-old from Upper Montclair, New Jersey, then edged him just slightly, scoring 34+. Japan's Taisei Homma won with a score of 36+.

Raboutou, who also competed in Tokyo last year, was second in the women's event with 37+. Grossman, coming off a dominant early part of the season in bouldering, took third in 35+. Slovenia's Janja Garnbret, the defending Olympic champion in the combined event and a six-time world champion, won for the second week in a row after reaching the top of the wall.

Prior to Innsbruck, the 21-year-old Raboutou, of Boulder, Colorado, had earned three previous world cup podiums this season in bouldering. She placed fifth in the combined event last summer in Tokyo. Grossman, also 21 and from Boulder, is best known for her bouldering but is also an accomplished lead climber, having finished second at last year's world championships.

The next climbing world cup is set for July 8-10, when women's and men's lead and speed events will be held in Chamonix, France.
Chrös McDougall has covered the Olympic and Paralympic Movement for TeamUSA.org since 2009 on behalf of
Red Line Editorial, Inc.
He is based in Minneapolis-St. Paul.