Nyjah Huston Wins In Rome As 2024 Olympic Qualifying Begins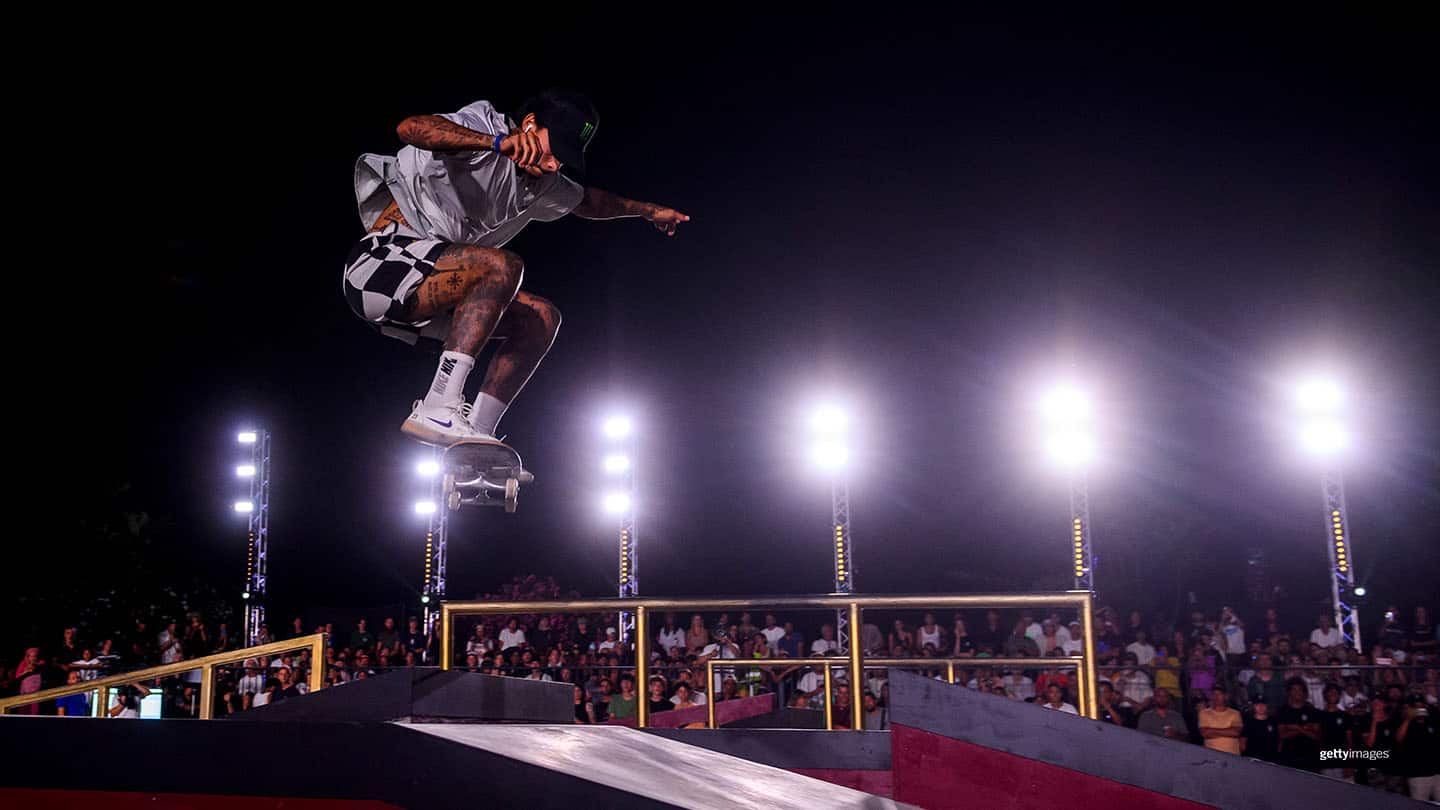 Nyjah Huston competes during the men's semifinals at the World Street Skateboarding Rome 2022 on July 2, 2022 in Rome.

In the shadow of the Colosseum, Nyjah Huston showed he still owns the street.

The 27-year-old from Davis, California, claimed the win Sunday at the World Skate Street Skateboarding Pro Tour event in Rome. Huston, who has never missed the podium at the world championships and is also a 14-time X Games gold medalist, scored 279.43 to win by nearly 3.5 points.

This week's competition also marked the first of the 2022 season in which skaters could earn Olympic ranking points for the 2024 Games in Tokyo.

"It's a good start to the year, that's for sure," Huston said in a post-event interview. "I definitely think I've got a good chance of making another one."

Skateboarding made its Olympic debut last year in Tokyo with park and street events. Huston, a six-time world champ in street, ended up in seventh place to miss the medals in one of the big upsets of the Games.

Earlier this year skateboarding was confirmed as a permanent Olympic sport starting in 2028. It had already been approved for the 2024 Games.

The semifinal and final rounds in Rome both utilized the new 2/5/3 Olympic format in which athletes perform two 45-second runs followed by five single trick attempts. The best run and best two individual trick scores are added together for final score.

The finals took place under the lights at the Parco del Colle Oppio and Terme di Traiano skate park just outside the Colosseum.

After nailing his second run, Huston went into the best trick portion of the competition with the top score of 93.00, then got into podium position with a strong second trick. However, after falling on his first and third attempts, he needed to hit both of his final tricks to stay in contention.

He did just that on his fourth attempt with a signature trick in which he performed a fakey kickflip then landed in a fakey nosegrind. With a massive score of 93.11 he moved into first place. Then he smashed his final trick too — a switch heelflip into crooked grind — to score 93.32.

Aurelien Giraud of France was second with 275.96 points, followed Gustavo Ribeiro of Portugal with 261.40. Japan's Yuto Horigome, the defending Olympic champ, was also in the final but finished eighth.

"Man the level, the progression is always so high," Huston said. "I'm just trying to keep up."
Chrös McDougall has covered the Olympic and Paralympic Movement for TeamUSA.org since 2009 on behalf of
Red Line Editorial, Inc.
He is based in Minneapolis-St. Paul.