U.S. Men's Team Wins Silver At FINA Water Polo World League Super Final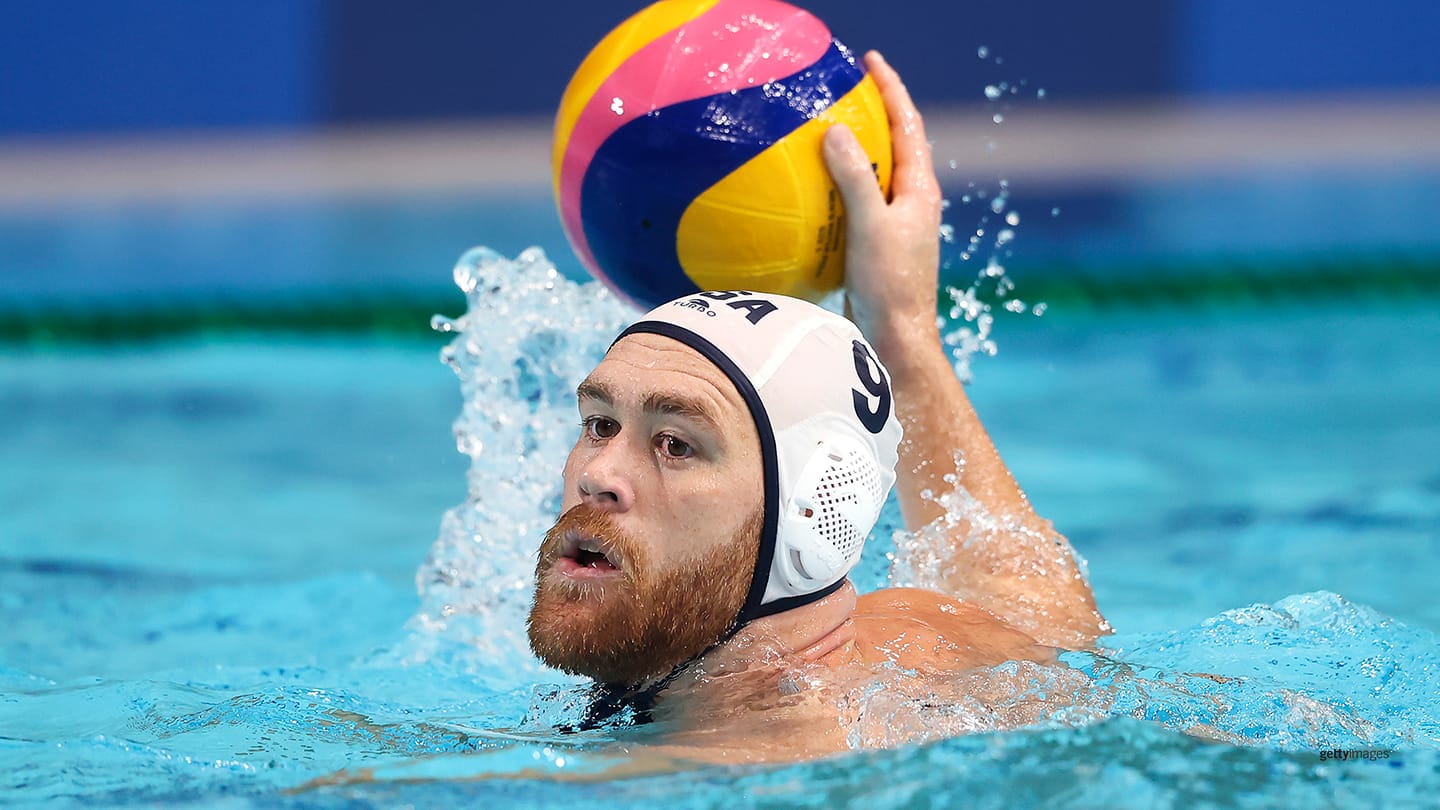 Alex Bowen competes during the men's preliminary round match against Team Italy at the Olympic Games Tokyo 2020 on July 29, 2021 in Tokyo.
Add another silver medal for the U.S. men's water polo team.

The U.S. captured the silver medal in the FINA World League Super Final for a second consecutive year Wednesday in Strasbourg, France.

Two-time Olympian Alex Bowen scored four goals, the most of any athlete in the championship match, but Italy topped the U.S. 13-9 to win the gold medal.

Bowen also scored four goals in a 16-15 victory over France in the semifinals Tuesday and finished the tournament with a team-high 15 goals.

The medal finish in France secures the second podium of the year for the U.S., following a gold medal win against Australia in the FINA Intercontinental Cup final held in March. The U.S. finished sixth at the Olympic Games Tokyo 2020 and sixth at the 2022 FINA World Championships.

The U.S. won four of its six matches in the World League Super Final, which was held from July 22-27. Among its wins in the preliminary round was a 13-9 victory over Italy, which was the silver medal winner at the world championships.

In the title match, the U.S. took a 2-1 lead in the first quarter and headed to halftime tied, 4-4. But Italy scored six goals in the third quarter, including three in the first two minutes, to take control. The U.S. scored just once in the third quarter but tried to battle back in the final quarter with four goals.

U.S. team captain Ben Hallock, a two-time Olympian, added two goals.

Luca Damonte, Giacomo Cannella and Edoardo Di Somma each scored three goals for Italy. A score by Damonte just 17 seconds into the third quarter gave Italy the lead for good.

The U.S. had won four consecutive matches entering the title game, averaging 14 goals per match.
Paul D. Bowker has been writing about Olympic sports since 1996, when he was an assistant bureau chief in Atlanta. He is a freelance contributor to TeamUSA.org on behalf of
Red Line Editorial, Inc.