U.S. Athletes Shine In Winning 44 Medals At The World Games In Birmingham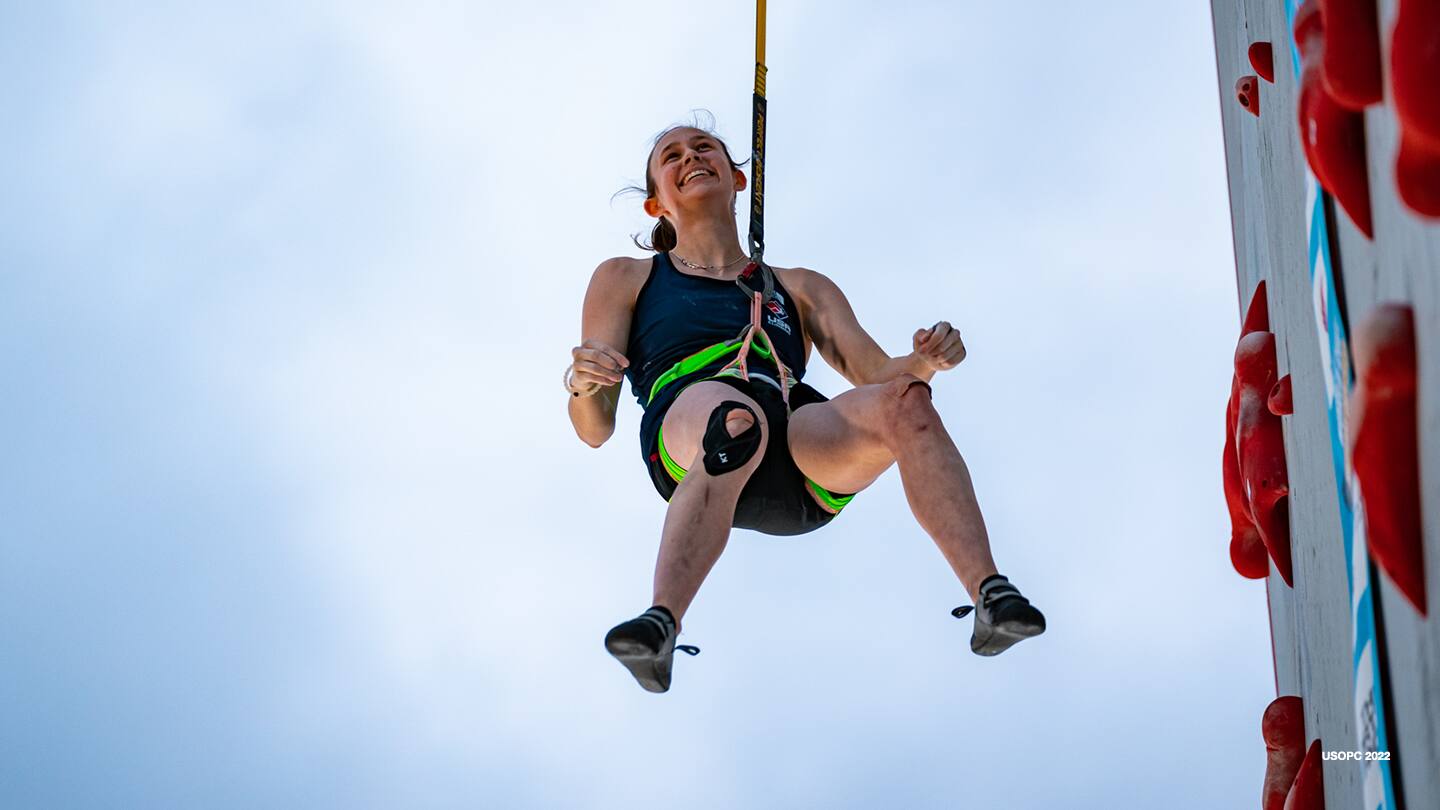 Emma Hunt celebrates after competing in the women's speed climbing finals at the 2022 IFSC World Cup on May 27, 2022 in Salt Lake City.
Team USA won 44 medals, several of them in Olympic sports, over 11 days of competition at the World Games that wrapped up Sunday in Birmingham, Alabama.

The World Games, in its 11th edition, brought together approximately 3,500 athletes to compete in 223 medal events across 34 sports. While some sports are already established on the Olympic program, many are new to Olympic sports fans, while some might be making a case for future inclusion.

Emma Hunt just missed out on qualifying for the Olympic debut of sport climbing last year at the Olympic Games Tokyo 2020, but the 19-year-old from Woodstock, Georgia, has been making her case for the coming quad so far this year.

That continued on Sunday when she defeated Poland's Natalia Kałucka in the women's speed final. The win was Hunt's first in international competition in 2022, though she's been among the top six in each of the four world cups so far this year and twice finished as runner-up.

The former youth world champ has also broken her own U.S. record multiple times this season.

Climbing in Tokyo was contested in a combined format, with each athlete performing all three climbing styles: bouldering, lead and speed. At the 2024 Games in Paris, the sport will have two medal events for men and women: speed, and a combined bouldering-lead event.

Hunt, ranked No. 3 in the world, is an early favorite to lead Team USA into the Olympic Games Paris 2024.

Brady Ellison is no stranger to the Olympics, having won three medals over four Games as a recurve archer. The 33-year-old kept it up at his third World Games, earning his third straight silver medal on July 12 after also doing so in 2013 and 2017.

"I shot well all weekend," Ellison told USA Archery. "I just had two mental mistakes that will haunt me for a little bit."

Birmingham also featured the World Games debut of breaking, a sport that will also make its Olympic debut in Paris. Also known as breakdancing, the sport features athletes called B-boys and B-girls performing to upbeat music and being judged on creativity, technique, variety, musicality, performance and personality in a one-on-one format known as battles.

Three Americans made the medal rounds in Birmingham, with Victor Montalvo beating Jeffrey Louis in the B-boys final, and Sunny Choi falling to Japan's Ami Yuasa in the B-Girls gold-medal battle, both on July 10.

U.S. athletes had the most success in muaythai, also known as Thai boxing, where they won eight total medals, two of them gold. Water skiers and wakeboarders also added seven medals for Team USA, with four of them being gold.

Among the other sports not in the Olympics, Team USA also won gold medals in bowling, flag football, flying disc, roller inline hockey, softball, tumbling gymnastics and wushu.
Chrös McDougall has covered the Olympic and Paralympic Movement for TeamUSA.org since 2009 on behalf of
Red Line Editorial, Inc.
He is based in Minneapolis-St. Paul.