Lee Kiefer Wins Foil Bronze At Fencing World Championships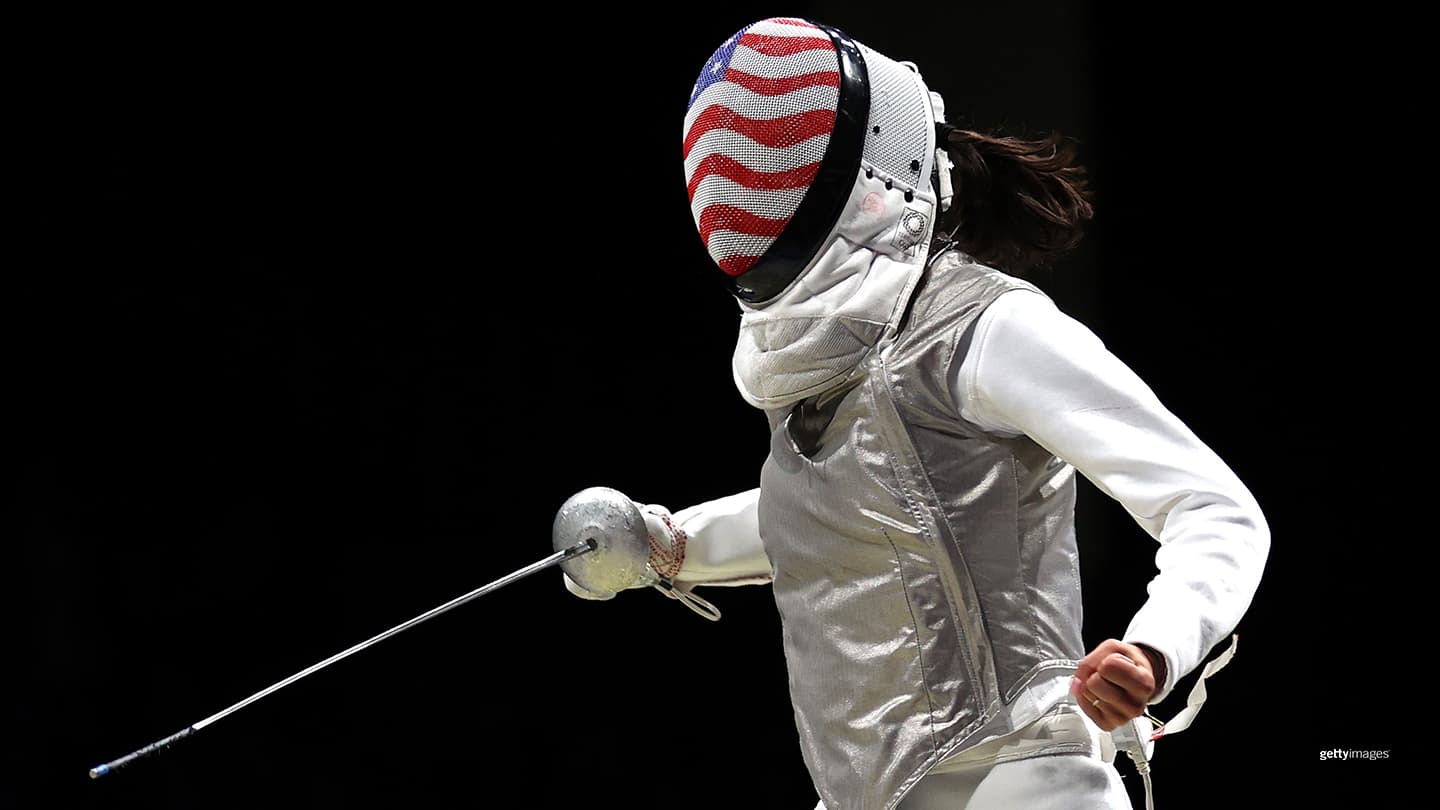 Lee Kiefer celebrates during her semifinals bout at the Olympic Games Tokyo 2020 on July 29, 2021 in Chiba, Japan.
Lee Kiefer's resume is already strong enough for her to be considered one of the greatest American fencers of all time.

A three-time Olympian, her gold medal at the Olympic Games Tokyo 2020 was the first by an American in an individual foil event — and she accomplished it while in med school at the University of Kentucky. She had previously become just the second American woman to win an individual foil medal at the world championships when she won bronze in 2011.

Kiefer matched that feat on Tuesday at the 2022 Fencing World Championships in Cairo.

The 28-year-old — who's the top-ranked women's foil fencer in the world — cruised through the opening three rounds of the women's foil bracket, winning each of her duels without letting her opponent score more than six points.

The Lexington, Kentucky, native faced No. 8 Yuka Ueno of Japan in the quarterfinals and came away with a 15-12 victory. Kiefer then battled with No. 4 Arianna Errigo of Italy in the semifinals where she fell 15-14.

There is no third-place bout, so Kiefer and Maria Boldor of Romania, who lost to Ysaora Thibus of France in the other semifinal, each receive a bronze medal. Thibus went on to beat Errigo in the final to secure the world title.

This bronze marks the seventh podium for Kiefer this season out of the eight events she's competed in. That includes back-to-back wins that came at a world cup event in Tauberbischofsheim, Germany, and a grand prix event in Incheon, South Korea, in April and May.

The individual portion of the world championships concludes Wednesday with the women's saber and men's foil competitions. The six team events will then be contested Thursday through Saturday.
Luke Hanlon is a sportswriter and editor based in Minneapolis. He is a freelance contributor to TeamUSA.org courtesy of
Red Line Editorial, Inc.