USWNT Closes Out Group Stage At Concacaf W Championship With Win Over Mexico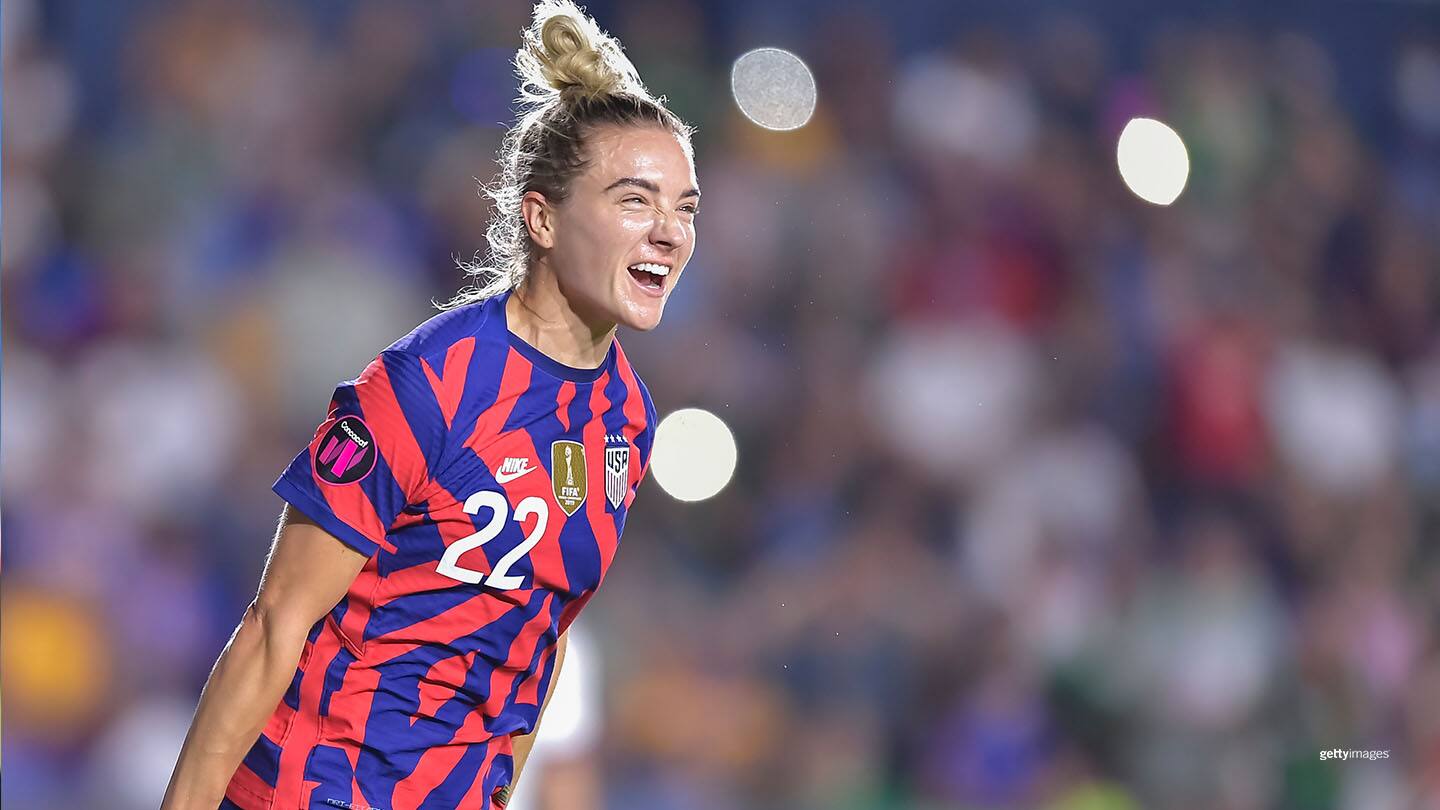 Kristie Mewis celebrates after scoring her team's first goal during the match against Mexico as part of the 2022 Concacaf W Championship on July 11, 2022 in Monterrey, Mexico.

Over 31 years of qualifying for major tournaments, the U.S. women's soccer team has had just two blemishes.

In 2010, while attempting to qualify for the next year's FIFA Women's World Cup, the USWNT fell 2-1 to Mexico in the tournament semifinals. Two years earlier, in a qualifying tournament for the Olympic Games Beijing 2008, the Americans needed penalties to defeat Canada in the final.

On Monday night, in an otherwise inconsequential Group A finale at the Concacaf W Championship, Mexico pushed late to give the Americans another footnote. Kristie Mewis made sure that didn't happen. The U.S. midfielder pushed the ball across the goal line with her thigh in the 89th minute to give her team a 1-0 win at Estadio Universitario in Monterrey, Mexico.

The win makes the U.S. 58-1-1 all-time in World Cup and Olympic qualifying.

Coming four days after the U.S. beat Jamaica to secure a spot in the tournament semifinals — and with it, a berth into the 2023 World Cup in Australia and New Zealand — the U.S. ends the group stage with a perfect 3-0 record, having scored nine goals while giving up none.

The Americans now face Costa Rica in the semifinals Thursday, while Canada takes on Jamaica in the other game. The tournament champion, to be determined next Monday, also earns a berth into the Olympic Games Paris 2024.

With the U.S. having all but secured the top spot in Group A, and Mexico being all but eliminated following a disastrous 0-2 start, the U.S. turned over much of its starting lineup from the Jamaica game. Nonetheless, the Americans dominated the possession and shot attempts, but couldn't break through for a goal.

The intensity picked up after Mexico's Jacqueline Ovalle was sent off with a red card in the 73rd minute, following a dangerous tackle into Rose Lavelle's ankle.

Finally, just before injury time, the Americans broke through when Mexico goalie Itzel González stopped a header shot from Emily Sonnett only to have Mewis meet the rebound and guide the ball into the goal.

"We really wanted some adversity, and we got it," U.S. captain Becky Sauerbrunn said.
Chrös McDougall has covered the Olympic and Paralympic Movement for TeamUSA.org since 2009 on behalf of
Red Line Editorial, Inc.
He is based in Minneapolis-St. Paul.