Ralph Lauren Unveils Opening Ceremony Look For 2022 Olympic And Paralympic Winter Games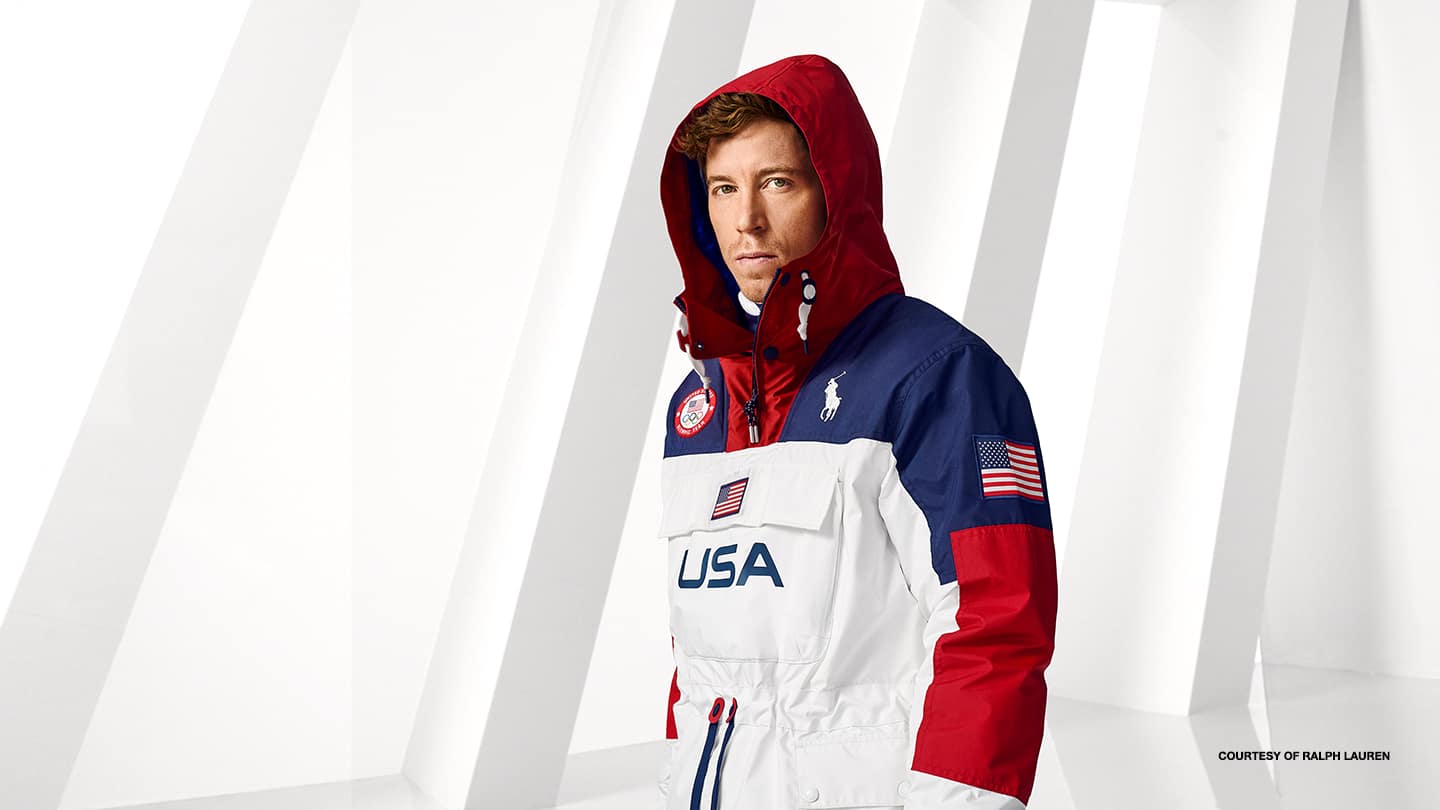 Shaun White poses for a photo in the Ralph Lauren Opening Ceremony outfit for the Olympic Winter Games Beijing 2022. Photo courtesy of Ralph Lauren.
Team USA athletes at the Opening Ceremony for the Olympic and Paralympic Winter Games Beijing 2022 will be looking smart thanks to some smart technology designed and developed by Ralph Lauren.

The Team USA outfitter Thursday revealed the Opening Ceremony look that athletes will be wearing into the "Bird's Nest" stadium in Beijing when the Olympic Winter Games begin on Feb. 4. The set includes an anorak jacket that utilizes Ralph Lauren's new Intelligent Insulation technology that adapts to changes in air temperature, as well as a lighter jacket, pants, gloves and boots. All materials are made from recycled plastic bottles and manufactured in the U.S.

Had so much fun this morning. Now, off to practice 😃🏒 #TeamUSA https://t.co/h5t0mC6Yl8

— Hilary Knight (@HilaryKnight) January 20, 2022
"Ralph Lauren has defined American style for over five decades, and we're thrilled that Team USA will once again wear this cutting-edge, sustainable and iconic apparel at the Olympic and Paralympic Games," said U.S. Olympic & Paralympic Committee CEO Sarah Hirshland in a news release.
Intelligent Insulation doesn't use any batteries or electronics whatsoever. Two layers of materials that make up the fabric expand and contract in relation to the air temperature. The way they expand or contract opens up channels that change the amount of insulation.
Opening Ceremony threads looking fresh. 🇺🇸 #RLxTeamUSA pic.twitter.com/5jwAXAr9Cz

— Team USA (@TeamUSA) January 20, 2022
Ralph Lauren plans to release a virtual reality content series where fans can learn more about the technology and the outfits from six Team USA athletes. Among the athletes pictured modeling the new looks Thursday were speedskater Maame Biney, sled hockey star Rico Roman and snowboarder Shaun White. The collection will be available for fans to purchase in Ralph Lauren stores and through Ralphlauren.com, with a portion of sales going to support the athletes of Team USA.
Todd Kortemeier is a sportswriter, editor and children's book author from Minneapolis. He is a contributor to TeamUSA.org on behalf of Red Line Editorial, Inc.