Serena's Farewell, Expanded Wheelchair Fields Among Stories To Watch At The U.S. Open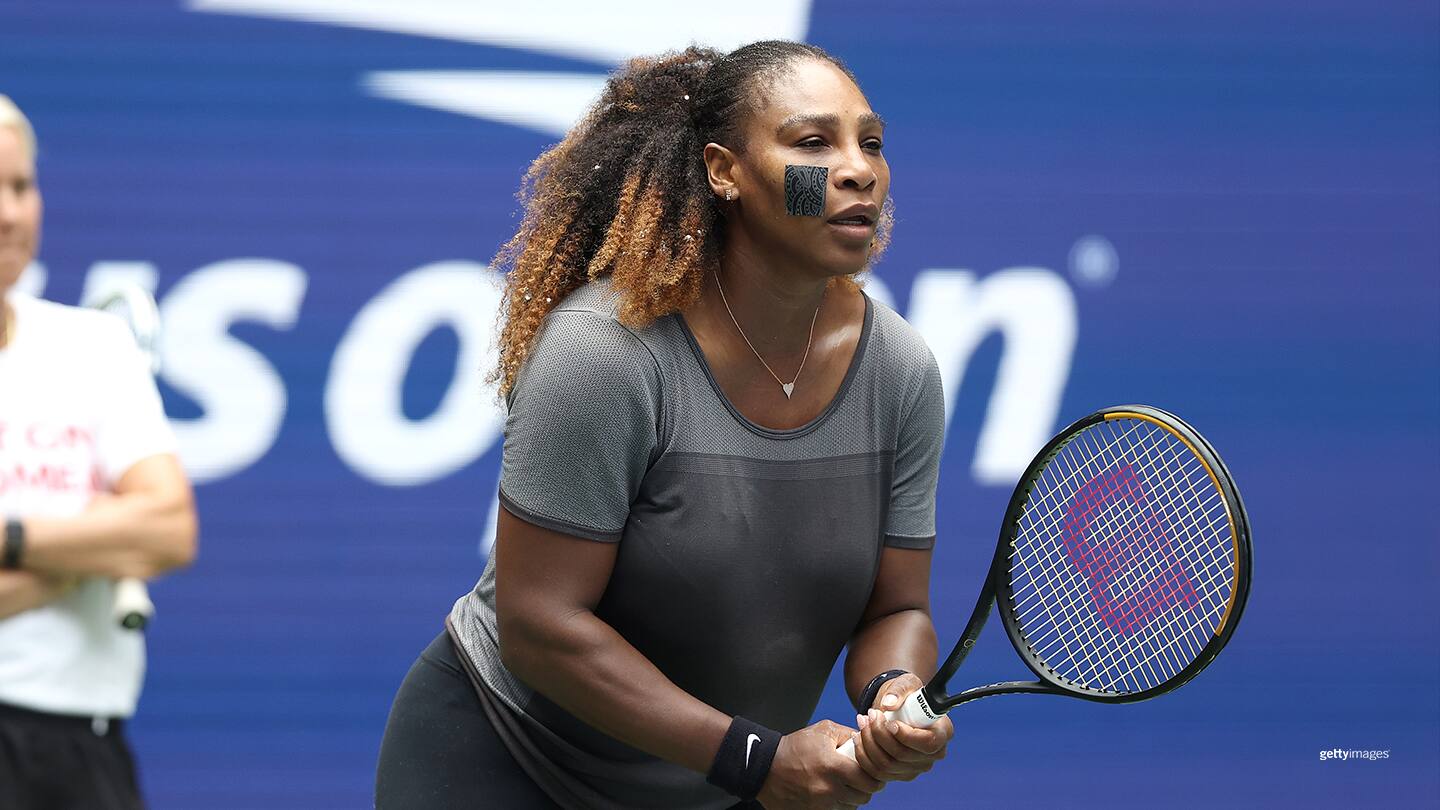 Serena Williams during a practice session ahead of the 2022 U.S. Open on Aug. 28, 2022 in the Queens borough of New York City.
While Serena Williams is closing one chapter of tennis history with her farewell tournament when the 2022 U.S. Open begins on Monday, a new chapter is opening for another set of competitors.

This year's event, which runs Aug. 29 through Sept. 11, will make history with an expanded wheelchair field, featuring the largest field of athletes in Grand Slam history, and the first-ever junior wheelchair Grand Slam event. The men's and women's wheelchair singles fields will double in size to 16 players and eight doubles teams in each draw.

The expansion of the wheelchair tournament is the latest step in the USTA's commitment to the inclusive growth of tennis. In 2021 the U.S. Open quad draw expanded from four to eight competitors, while the national governing body has made steps to integrate wheelchair operations throughout the organization.

"It is so hard to believe how far wheelchair tennis has come from when we first started playing in the mid-1970s," said Brad Parks, a co-founder of wheelchair tennis and International Tennis Hall of Famer. "Never did I think the day would come when wheelchair tennis would have a full draw at the U.S. Open playing alongside the world's greatest professional players. In addition, having the world's top junior wheelchair tennis players playing alongside the world's best able-bodied junior tennis players is beyond incredible."

The wheelchair competition will take place from Sept. 7-11 during the second week of the main draw. The U.S. contingent will be highlighted by Dana Mathewson, David Wagner, Casey Ratzlaff and Jason Keatseangsilp. Wagner leads the group with eight Paralympic medals, three U.S. Open singles and nine doubles titles to his name, while Mathewson is fresh off becoming the first American woman to win a major title when she won doubles at Wimbledon this summer.

In the open draw, 15 American women and 13 men earned direct entry, including 23-time Grand Slam champion and six-time U.S. Open winner Williams, who will be playing in what's expected to be her final career tournament at the professional level. It will be her 21st U.S. Open appearance.

Williams, 40, is unseeded and ranked No. 608 in the world after playing sparingly so far in 2022. The four-time Olympic champ opens Monday against another unseeded player, Danka Kovinic of Montenegro.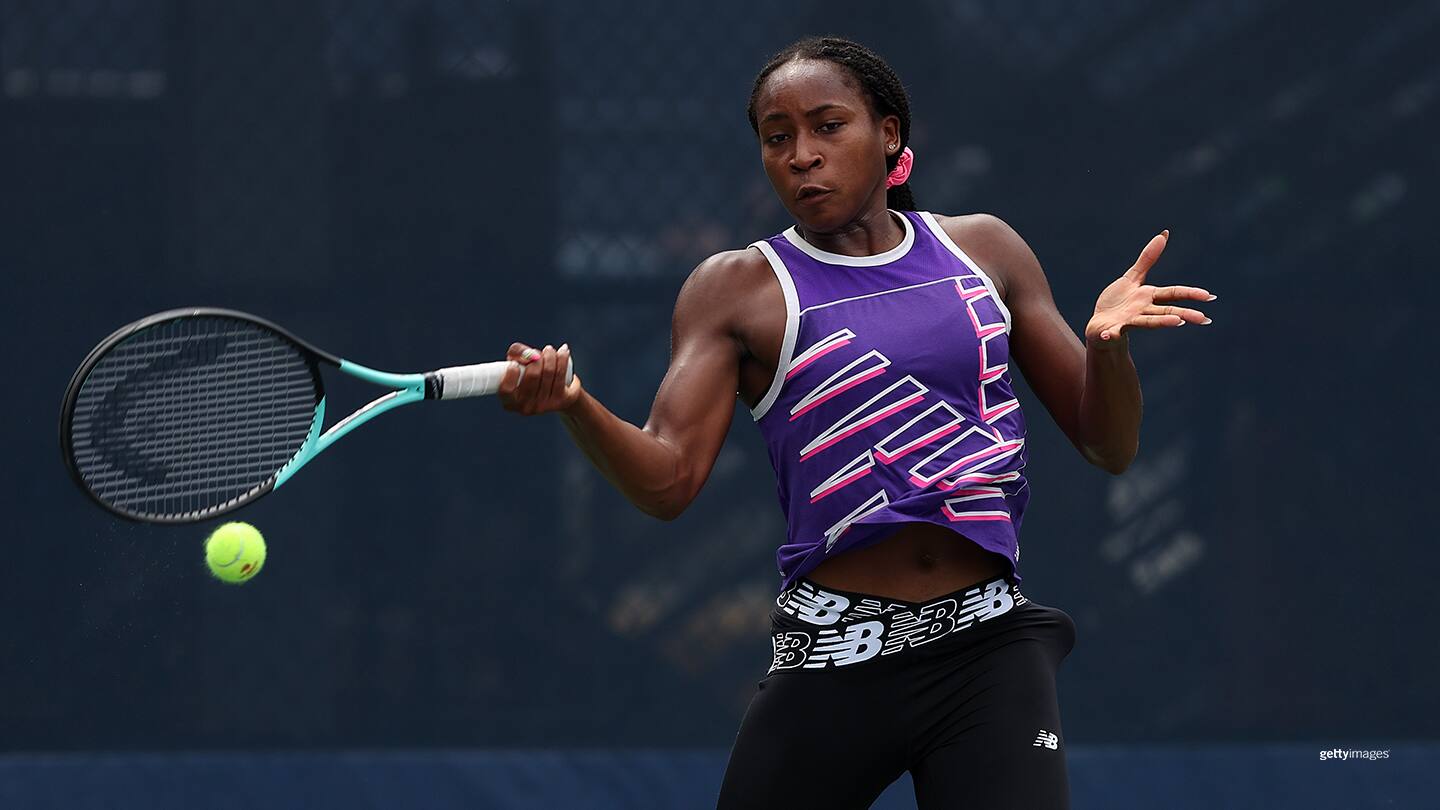 Coco Gauff during a practice session ahead of the 2022 U.S. Open on Aug. 28, 2022 in New York City.
At No. 8, Jessica Pegula is the highest ranked American woman in the draw. The daughter of the Buffalo Bills owner is a three-time Grand Slam quarterfinalist and is still in search of making it that far in New York after bowing out in the third round each of the last two years.

But it's No. 12 Coco Gauff who may have the highest expectations on the U.S. side due to her recent results. At Roland Garros in June, the 18-year-old made her first career Grand Slam singles final before losing to Poland's Iga Swiatek in straight sets. Last year at the U.S. Open, she reached the doubles final.

The U.S. Open doubles draws won't take place until the week of Aug. 29, though Gauff has been especially potent there this year. In addition to making the French Open final with Pegula, Gauff made the mixed doubles semifinals at Wimbledon alongside Jack Sock and earlier this month she earned the world No. 1 doubles ranking, making her the second-youngest player to ever earn that placement.

Five other U.S. women earned top-32 seeds in the U.S. Open singles competition.

No. 19 Danielle Collins, the runner-up at January's Australian Open, will face four-time Grand Slam champion Naomi Osaka in one of the most anticipated first-round matchups, while eyes will also be on No. 20 Madison Keys, who advanced to the U.S. Open finals in 2017.

Amanda Anisimova (24), Alison Riske-Amritraj (29) and Shelby Rogers (31) are also seeded, while the list of wild-card entrants includes big U.S. names including four-time Olympic gold medalist Venus Williams and Sofia Kenin, the 2020 Australian Open champ.

The American men will be led by No. 10 Taylor Fritz, fresh off his first Grand Slam quarterfinal appearance at Wimbledon, where eight U.S. men made the third round for the first time at a major since 1996.

Reilly Opelka, who made the fourth round last year, withdrew from the event last week, making Frances Tiafoe the next top American at No. 22. Tiafoe, the son of Sierra Leonean immigrants, will look to better his performance this time in New York after advancing to the fourth round in each of his last two appearances.

This year's NCAA Division I champion, Ben Shelton of Florida, will make his U.S. Open debut after recently upsetting French Open finalist Casper Ruud of Norway this month at the Western & Southern Open in Cincinnati.

"Fake it till you make it, right?" is what the 19-year-old has been saying this month to those who call him the next great American men's tennis player.
Stuart Lieberman has covered Paralympic sports for more than 10 years, including four Paralympic Games. He is a freelance contributor to TeamUSA.org on behalf of
Red Line Editorial, Inc.